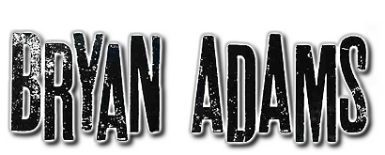 Hola amigos, hoy les traigo mi version de una hermosa cancion, perteneciente a un gran cantante y compositor canadiense como lo es el Señor, Bryan Adams, nacido en la ciudad de Ontario, Canada el 5 de noviembre de 1959, el tema que prepare para esta oportunidad es un joya de los 90 conocida como, (Everything I Do) I Do It For You, nacida en el verano de 1991, para el album "Walking up the neighbours" y como parte de la banda sonora en la pelicula "Robin Hood: Prince of thieves".

Esta fue una de las ultimas canciones que se añadieron al disco. El album se beneficio del exito del sencillo,llegando a ser un total exito en todo el mundo. Convirtiendose asi en el single mas vendido de 1991 y de todos los tiempos, ni hablar de las ganancias del disco y pensar que no le tenian fe a esta gran cancion, incluso se le llego a pedir a adams que le cambiara la melodia, pero este se nego, es por ello que la cancion solo sale al final de la pelicula en los creditos.

Espero les guste, un abrazo!!!

English Version
Hello friends, today I bring you my version of a beautiful song, belonging to a great Canadian singer and songwriter such as the Lord, Bryan Adams, born in the city of Ontario, Canada on November 5, 1959, the theme he prepares for This opportunity is a jewel of the 90s known as, (Everything I Do) I Do It For You, born in the summer of 1991, for the album "Walking up the neighbours" and as part of the soundtrack in the movie "Robin Hood: Prince of thieves".

This was one of the last songs that were added to the album. The album benefits from the success of the single, becoming a total success in the whole world. Becoming the best-selling single of 1991 and of all time, not to mention the album's earnings and thinking that they did not have faith in this great song, they even came to ask adams to change the melody, but this He refused, that is why the song only comes at the end of the movie in the credits

I hope you like it, a hug!!!