One more serie unrelated to Suncitytales with my MechaBeastBoy drawings that are going nowhere 🤖🐵😄
It's a collection of galactic prince characters, each of them referring to a mysterious "MechaBeastBoy" witch is nowhere to be seen (because I haven't fully draw him yet 😅😅)
So here's Antares Prince🌟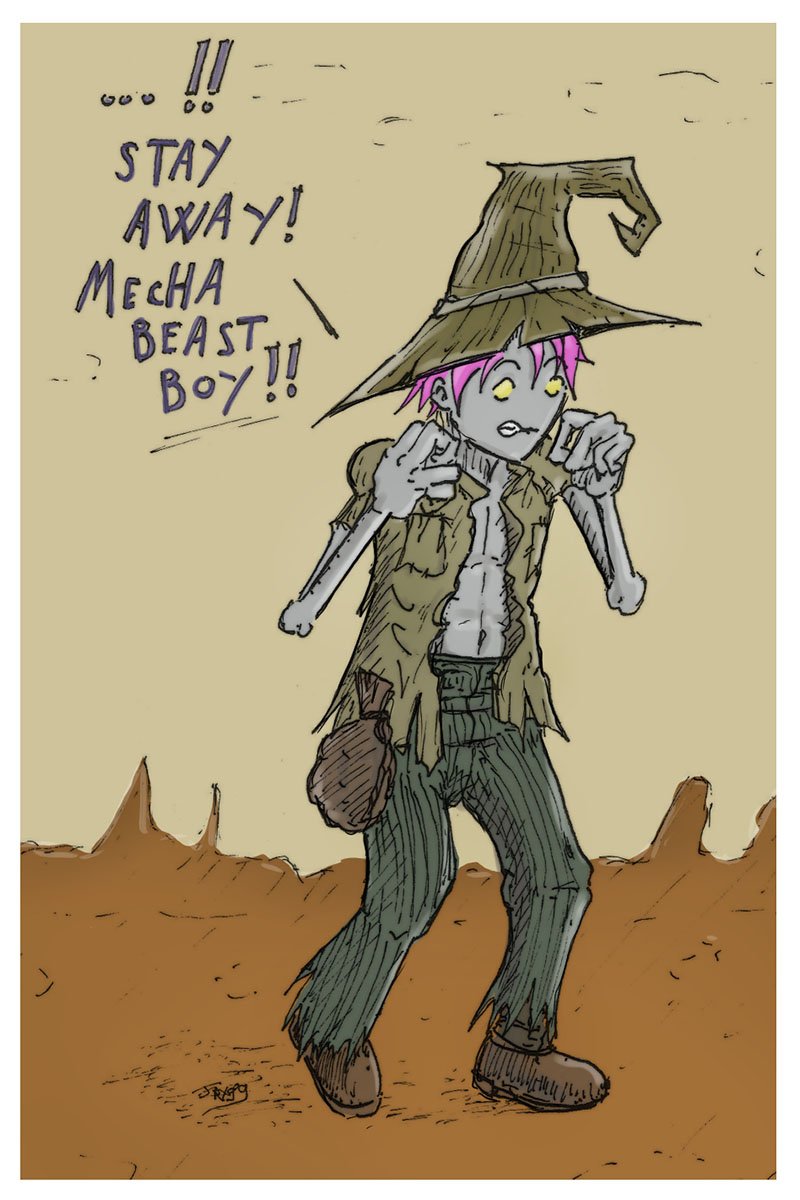 (I'm currently working on a follow-up to this panel)
Drawing process
Coloration process for this one is very simple, it's an upgrade to my Lazy Color Technique with minimum flats colors at low saturation range (except for the hair and eyes to make them pop), a basic transparent white for the light, and a gray in multiply mode for the shadows.
Linework was made on paper, here the clean version,
after scan and erasing of the colored strokes I use for structure: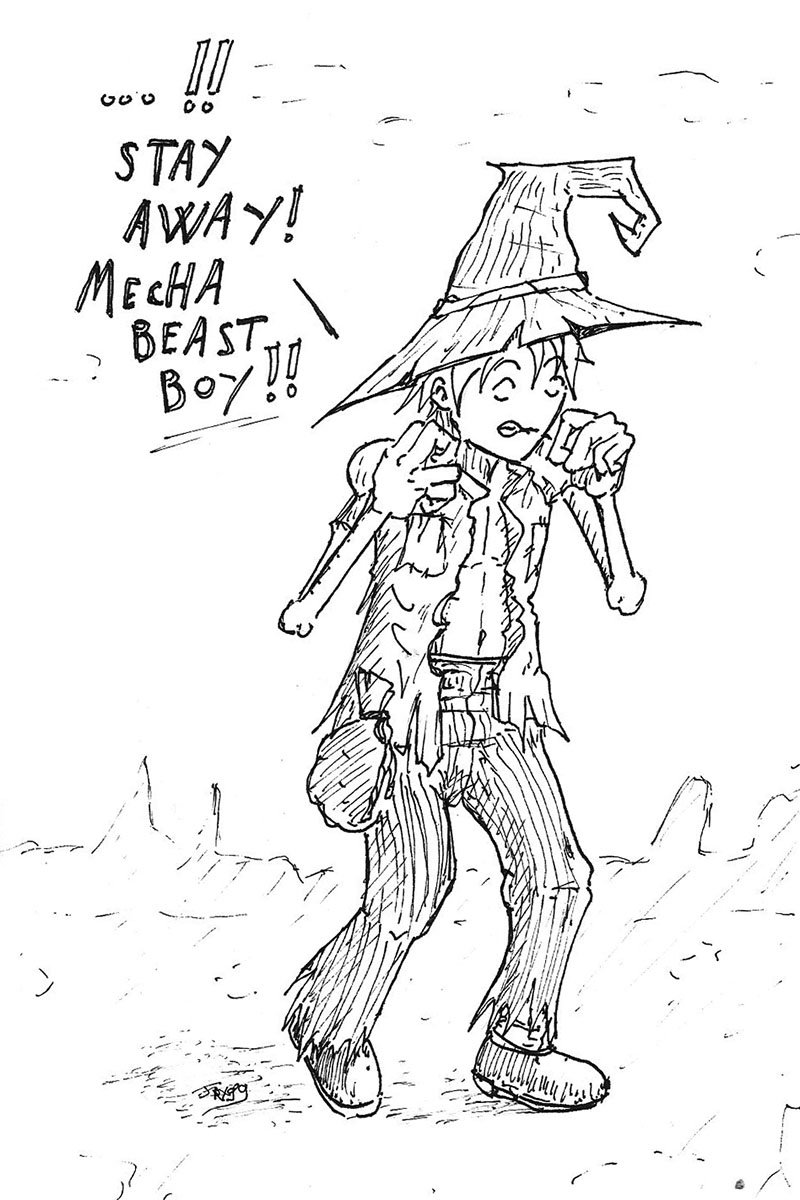 By the way this not my first version of Antares Prince, in a previous incarnation he was looking and behaving like that: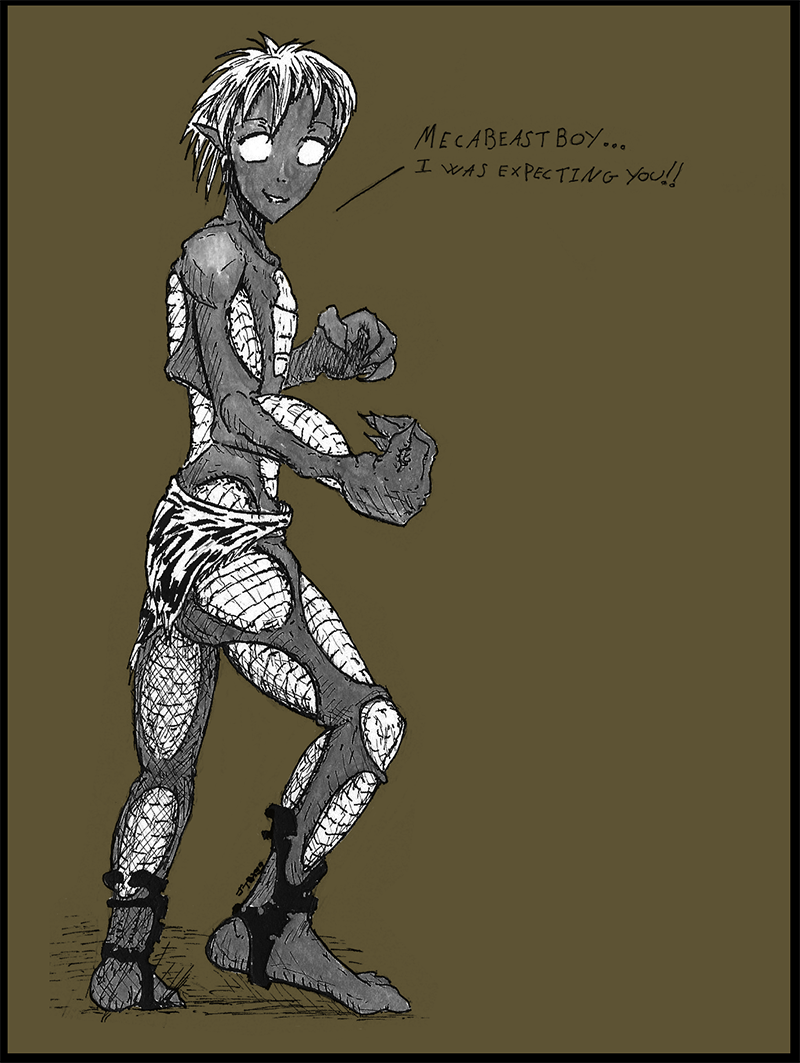 I've change him because, obviously, I didn't want him to be an Namek! 🤣🤣👽
---
Hope you've enjoyed this drawing post!
And if you want to tip (I like Money!):
BTC - 35PmvhT8ubch11DFyDcikBQjajkdNpBEep
ETH - 0x83507A4d57C01a19449a51AADab8D1AB198562F5