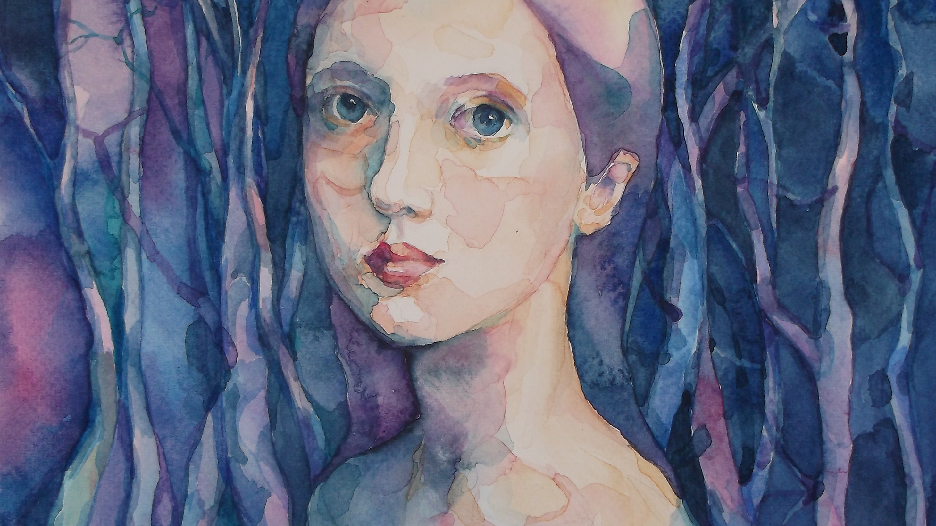 ---
---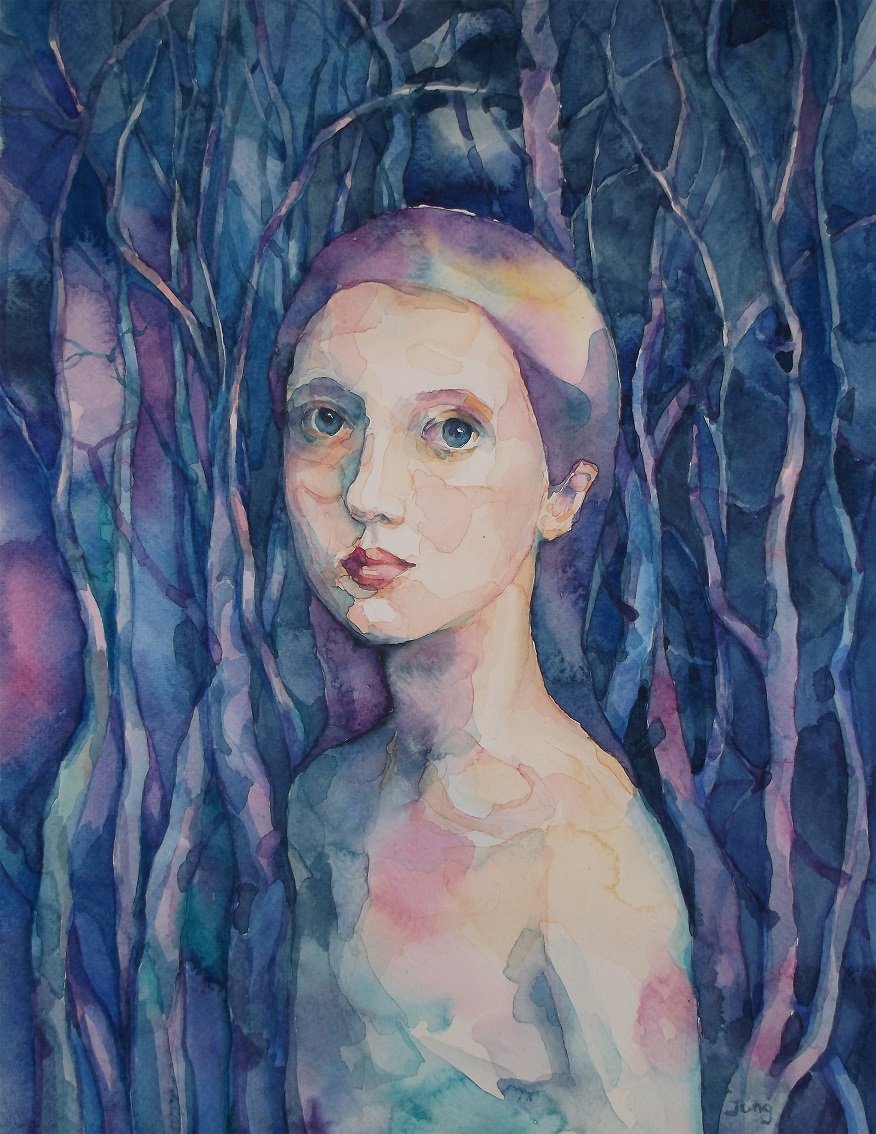 ---
---
This is one of many watercolors I made in last years, and still one of my favorite.
Despite I moved a bit from this simple approach of presenting portrait and moved to more complex and detailed works, still this is one I love.
For me, presenting and describing shapes with spots, like here on her face, for me it is something I aim.
Yes, lines are wonderful, but if you enter a world of watercolor spots of water that melt under brush are magical things. Now you only have to learn how to control them.
---
---
Hope you like this one as I do :)
---
---