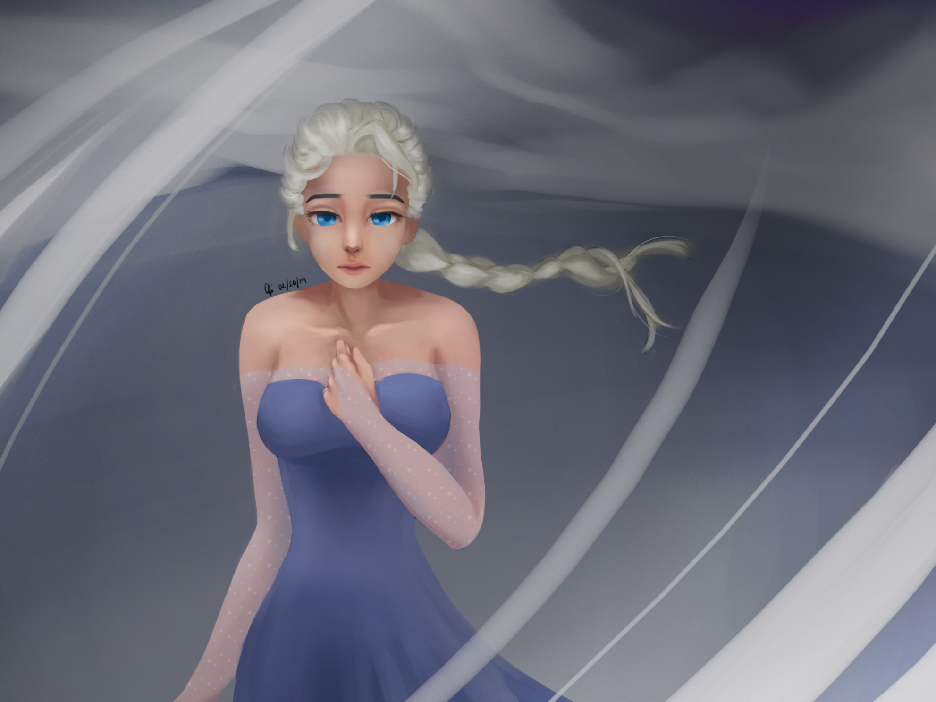 Hey, everyone!! So I got really hooked at the idea of redrawing Disney princesses! ♥ The other day, my mean sister criticized my Rapunzel (she said she looked more like a Russell than a Rapunzel) and it hurt my feelings a little :< Then I realized she did look a little muscular > u < But I like it anyways...

And sooo, I decided that for my next drawing, I'd make the body figure slimmer and girlier \o/
---
I thought "Elsa is already hella op with her ice blasting hands, she won't need much muscle..." and so I drew Elsa! I thought of posing her seated at the Iron Throne from Game of Thrones then make her look dead cold with glowing eyes and all but I realized it was a little too ambitious for my current skill set hehehe So I settled for a simpler pose for now...

Frozen is one of my favorites from Disney ♥ You see, Elsa ain't no princess, she a queen. What I liked about Frozen is that it broke Disney's traditional 'love at first sight' cliche story. In fact, it even included this evil yet handsome prince to emphasize that people aren't always what they seem. Aaand let's not forget that when Anna needed true love, it wasn't from anyone but her own sister ♥
More info about Frozen

Anyways, enough with Frozen, it's turning a bit into a movie review > u < As I was making this one, I had a few hurdles. I'd like to share those little hurdles with you guys and how I overcame my little problems.

---
Why you shouldn't rush art unless necessary!
---
There comes a time wherein you'd feel stuck at something. In my case, it was in drawing. It feels really frustrating when you can't get your drawing to cooperate with what you're imagining! Fear not, you haven't lost your skills nor become a little less impressive. A lot of people experiences that little lag... Peeps at @steemartists have experienced it, @thedudebroguy has experienced it. In faact, one of the artists that I look up on Youtube have mentioned that they too experience it. Sooo, here's when I experienced it hehe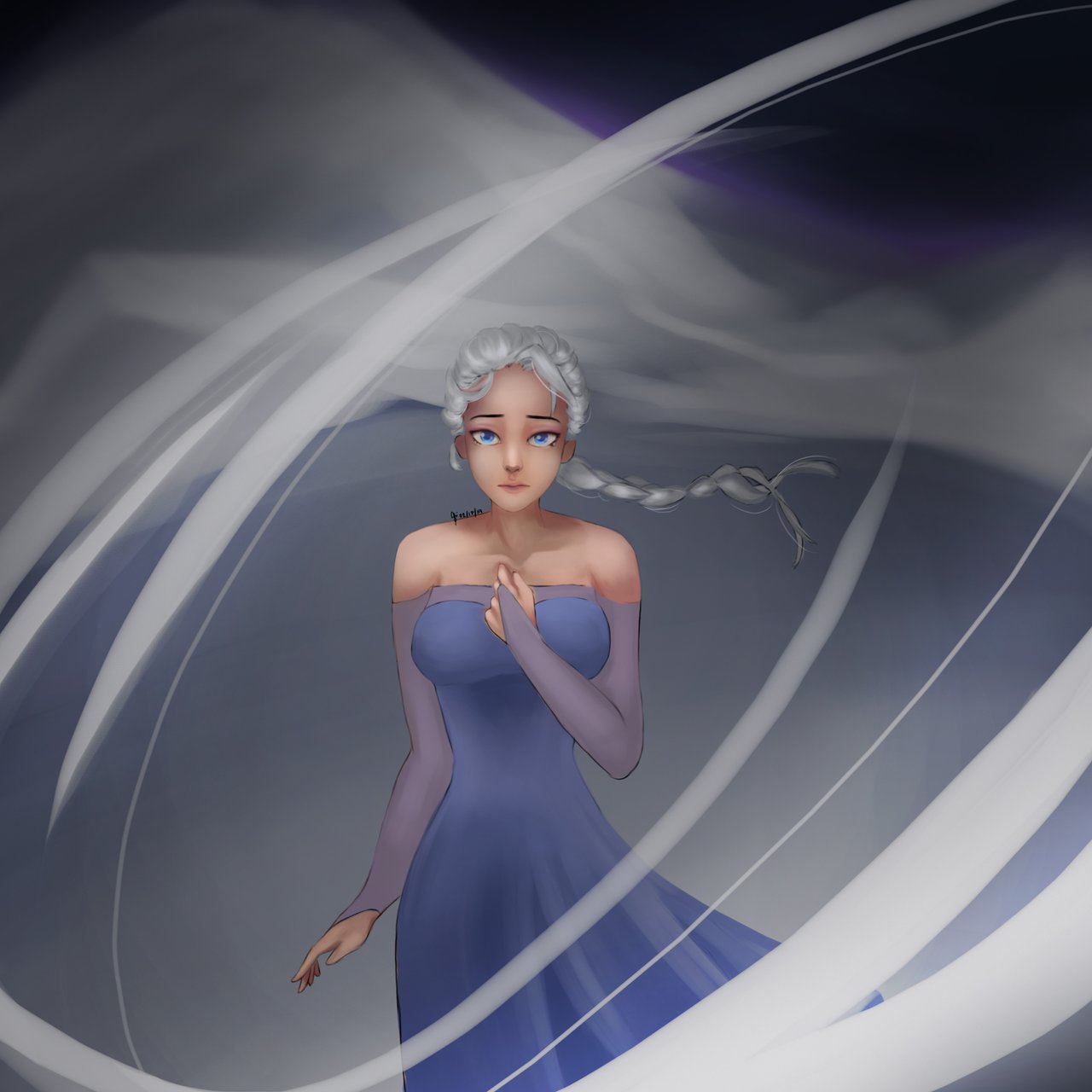 ---
The sketch already looked a little off when I started. If I'm gonna be honest, what threw me off was my mean sister's comment about my Rapunzel :< You see, I'm not really good at taking negative opinions at anything. Soo, when I made the sketch, I had a messed up mindset. I usually feel really happy when I draw but when I made this, I felt... tired.
When this happens, I think it's best to take a break! Your body might not be tired but remember that your mind gets tired too. There will be times where your works are hard to be proud of, you know what I mean? There's that little voice that will always say "psh you can do better than this" (or am I just crazy?). It's that voice that will push you to be better but it might also be the one that shatters your confidence rendering you unable to reach your highest potential.
When this happens, take a few steps back. Look at your old works. Appreciate yourself a little. Hey, I did great on this one. I've come so far! Inspire yourself with others's art. Maybe watch a few tutorials and pick up some new techniques. Play a game, maybe ;) That's at least what I did, and I came back stronger! (I think)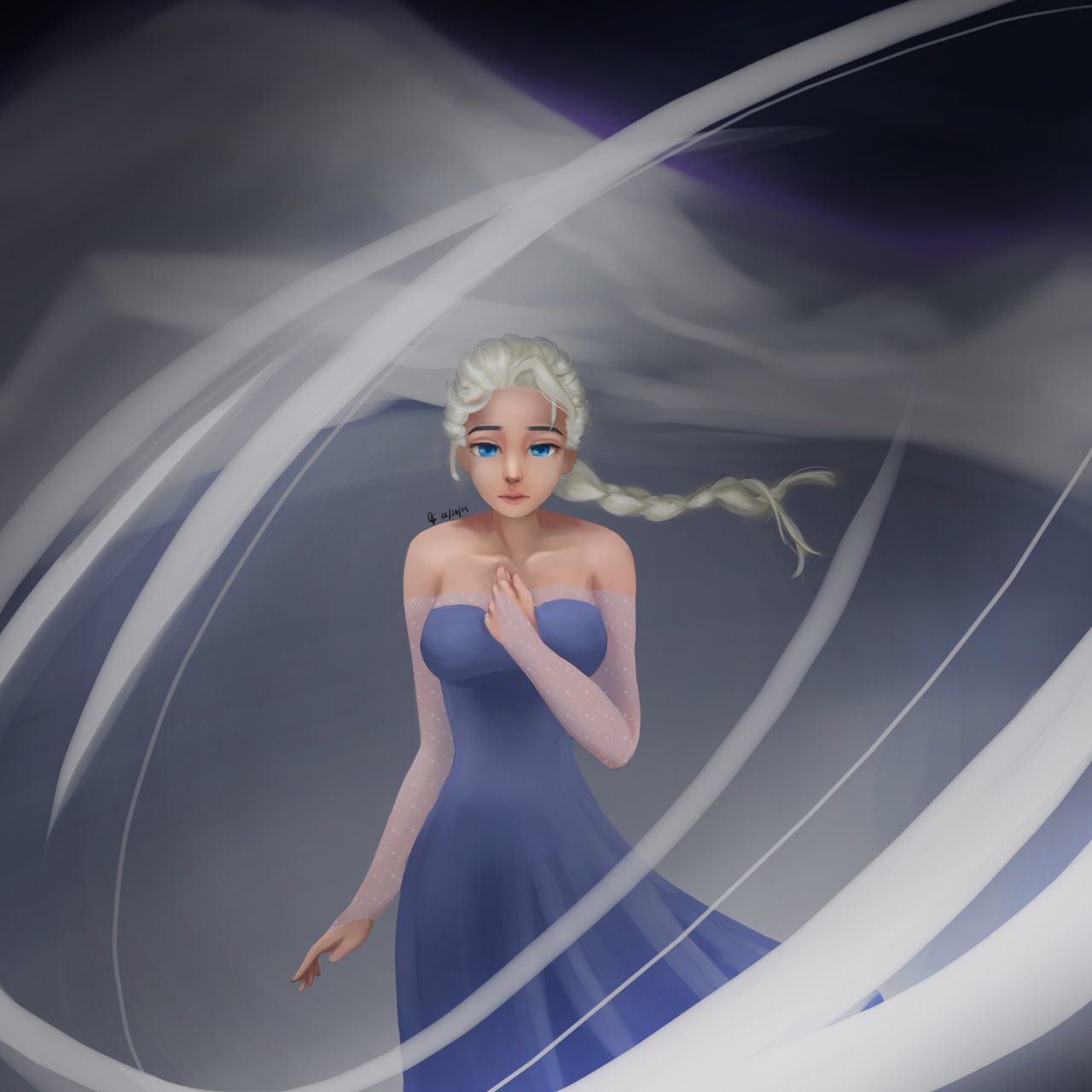 ---
Sooo, this has turned into an art post, a movie review, and a motivational post hehehe I hope it's not a little too wordy for your taste! Nor too cheesy!

On a side note, my sister is actually pretty nice. She brings me donuts when she comes home on weekends :>
---
That's about it! I hope you liked this one as well!
---
If you wish to have an amazing companion through your drawing journey, feel free to join us @steemartists! It's full of amazing artists, both new and old, who are willing to share their experiences. I learned a lot from them, I hope you will too n_n
---

---
We also have a discord channel and we'd be more than glad if you dropped by: https://discord.gg/C9PsHV6
---
Thank You!

I hope you guys enjoyed this one as well!
Feel free to comment any tips or suggestions. It will be greatly appreciated! If you liked the content, please leave an upvote. For more, please follow @kothy.

Please support my work at nTOPAZ as well by tipping some hats! ♥
https://www.ntopaz.com/artwork/13977
---
All images were made by @kothy
All rights reserved
---