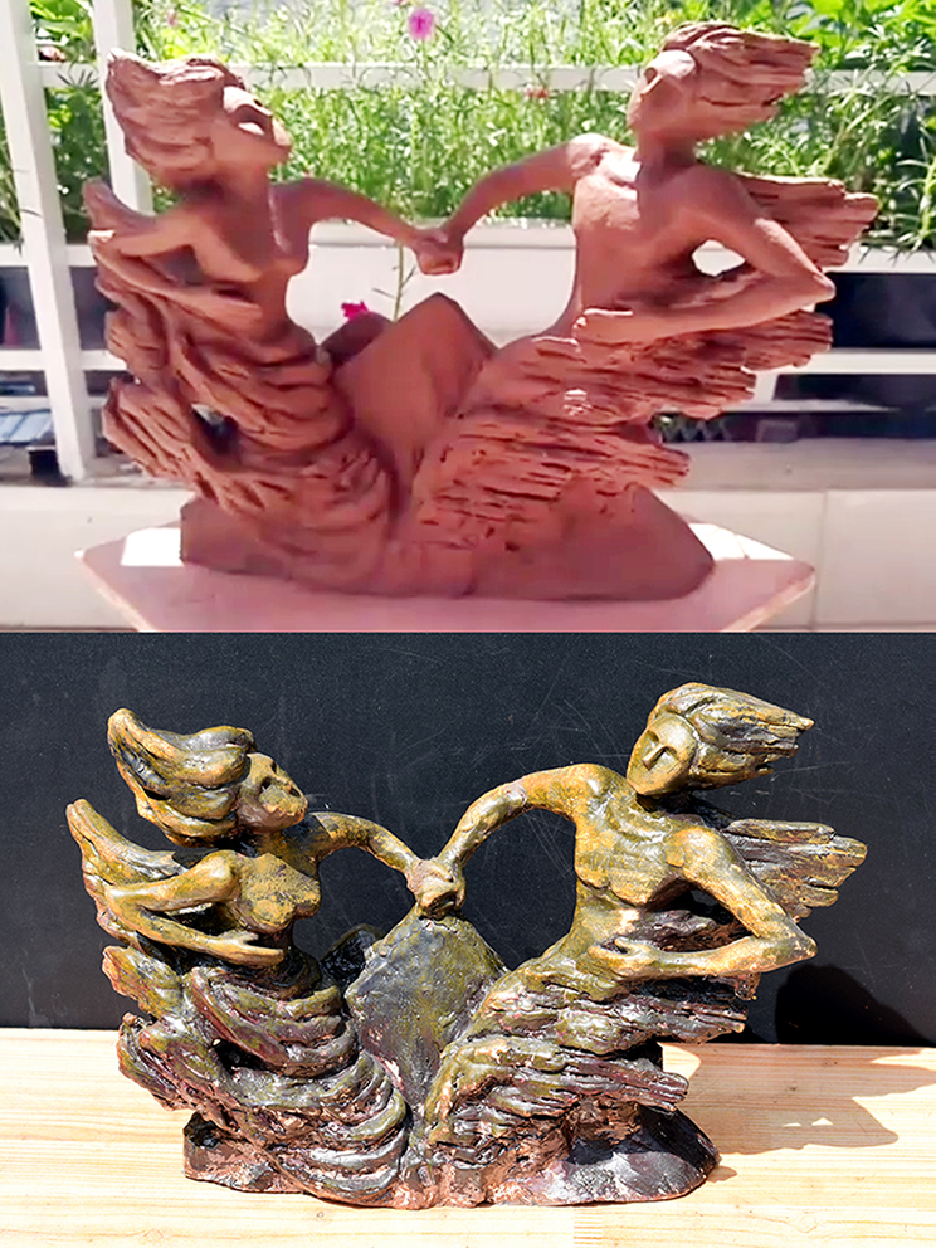 HAND IN HAND
Storms outside
and differences between us
always tear you and I apart.
Only hand in hand
we can keep our love
strong and stable like the mountains.
- Liv Vu -
This love poem that I wrote was the inspiration for my concept that led to my sculpture, "Hand in Hand". I made a quick sketch by pencil to visualise the structure and the composition of the couple, the wind and storm as well as the mountains.

I made the sculpture using red clay. It took the fundamentals of the sketch but was more developed. In the sculpture, the wind and storm are blowing the couple in opposite directions.
Here is the clip of clay sculpture.

Once the clay sculpture was formed, I glazed it in deep yellow and purple and baked it in a woodfire oven. Here is final sculpture showing the different angles.
With Valentine's day only short time a way, I would love to wish you all lot's of love and happiness. Let's make Steem a warmer and happier place in the coming days.
❤❤❤❤❤❤❤❤
---
If you like sculpture, you can see more of my work here:
The Persistence of Dalí
FLY WITH ME
MOTHER SEA
---
Thank you all for taking time to read this post, I hope you enjoyed it. It gives me great joy to be able to share my experiences with you all, exclusively here on the Steem blockchain. ❤
Thank you for your upvotes, comments, and resteeming this post ❤❤