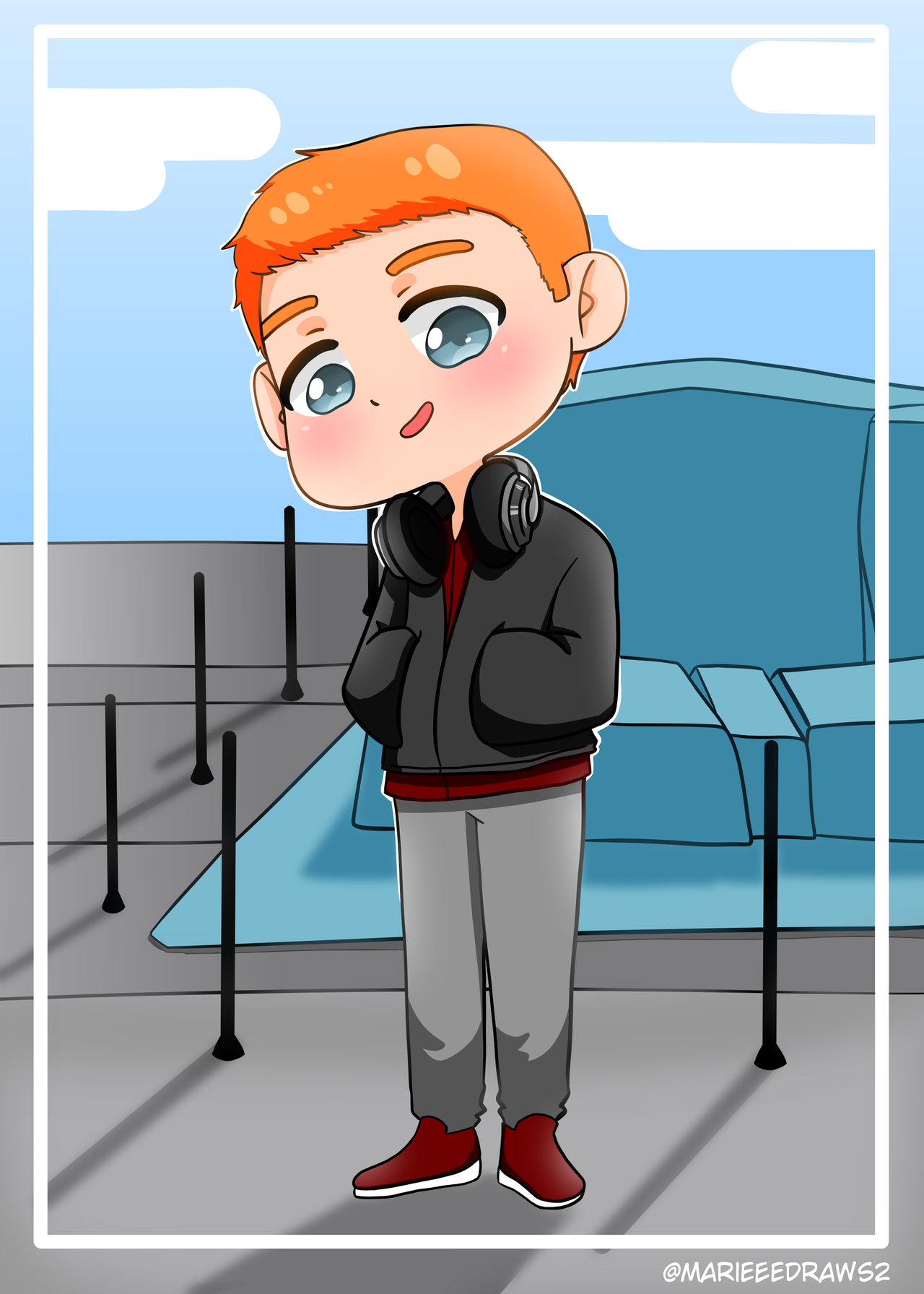 Hello hii y'all! Another art I've done!
.
So this is the second commission I've made! (again, was for a friend! And yeaa I've only ever done 2 commissions so far xD but am happy that my two friends commissioned me!! :DD)
.
So my friend commissioned me to draw his friend! It was a birthday gift for him which was sweet x) I was given reference of his friend. I drew a sketch first and sent it to my friend for approval (by the way my friend suggested to draw him similar to my wallpaper here on ntopaz/steemit). He approved of the sketch and while I was drawing, I thought of changing up the sketch and make it look cuter!
.
Then I proceeded with the lineart and sent it to my friend for approval (again xD). And yes he approved!! Haha when I colored it in I sent it to see if I got the colors right 👀. He said the hair was accurate! And he already likes how the illustration looks! Hehe so I was glad!
.
I did the finishing touches and sent him the finished drawing! He really liked it and said that he will like it too! (I was really happy :DD)
.
Hehe so that's about it xD I'm a bit late in posting this tho (I usually post from 11-1pm Philippine time) oh well haha bette late than never I guess :DD
.
Thank y'all for reading and I hope y'all have a wonderful time as alwayss!!