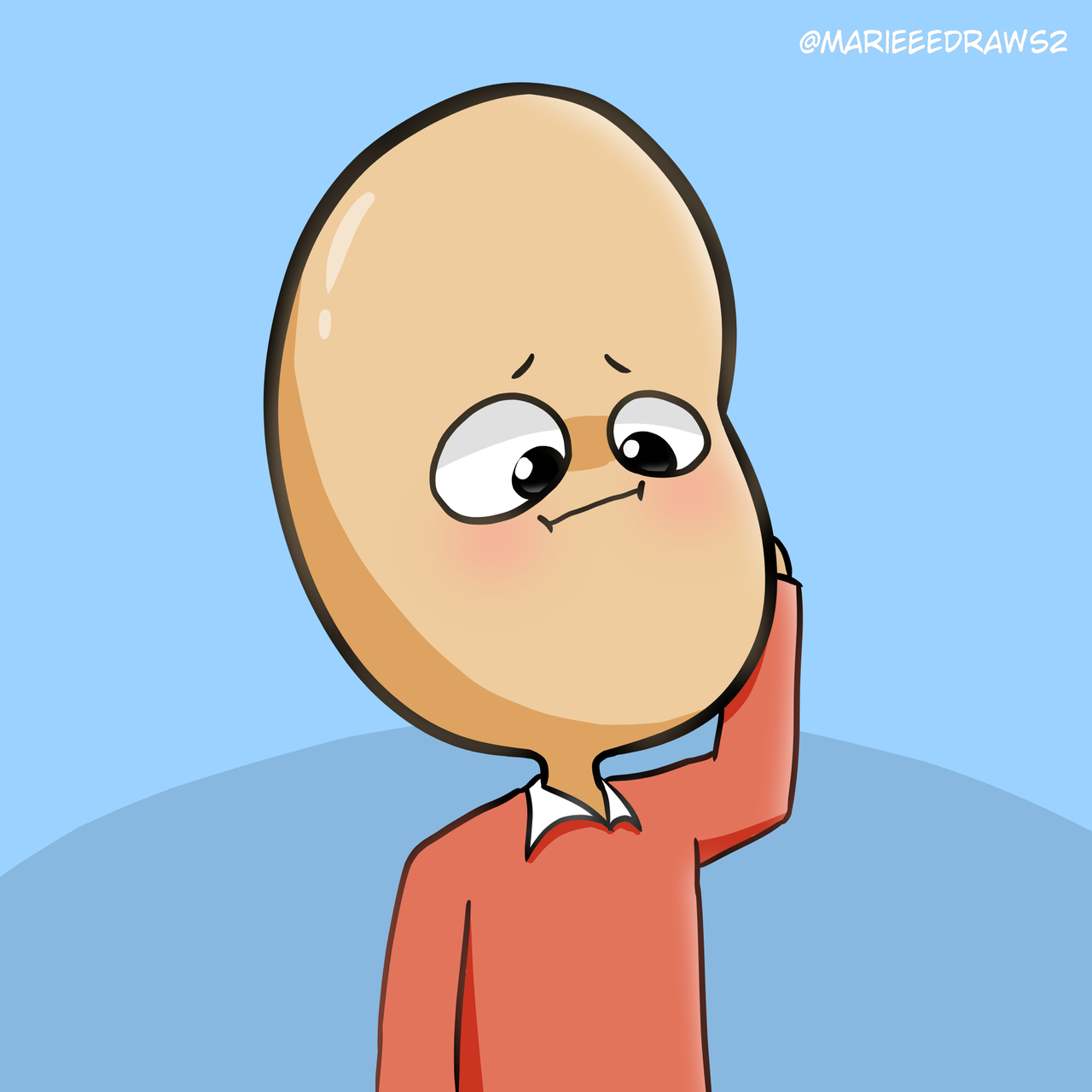 Hello hii y'all! Fanart again lol
.
(((fanart 3/62)))
.
So here we have "Utoy Patata" dunno if he still has a page? I mean he posts the comics on his facebook account so yea hehe. So like his comics are really funny xD some are about love and what not which was really hilarious hahaha
.
His oc has a potato shaped head with a normal human body (Potato head I think? Haha). In the original style, the eyes are small and I think they were just black dots? So in my style, I did my signature oval-ish shaped eyes (and even made him look cute lol) plus the simplistic color and we have a cute version of the character :DD
.
That will be all for now hehe thank you for reading and I hope y'all have a wonderful day!