The name of this art photograph is: "Imagination"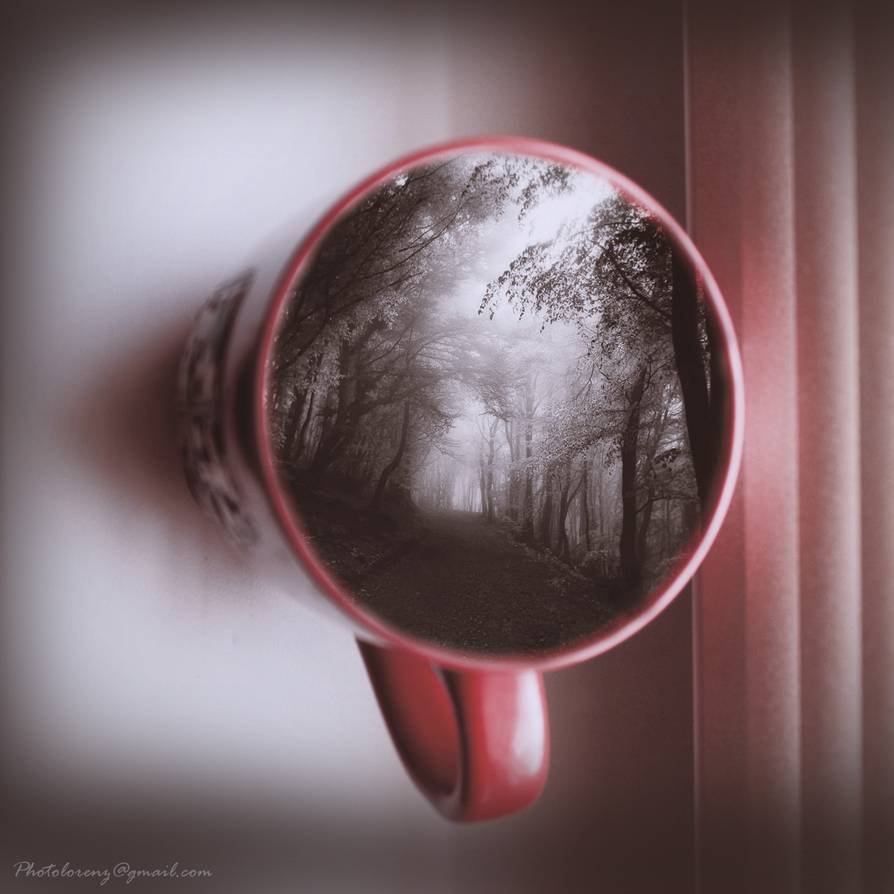 What can be seen in a cup of coffee? Each of us will see something special. For example, a quiet park on a foggy morning. Or maybe an autumn mood. You can think and imagine something beautiful. And then portray it in your own style. It seems interesting to me. 
Enjoy watching. With tender feelings, @mariya-lorenz  
Category   art 
Settings 1/50;   f/5,6;   ISO 100
Focal length 30,0 mm
Flash without flash
Camera Canon EOS 650D
Lens   Canon EF-S18-55mm
Processing  Adobe Photoshop CS 6
All photos and text published in this message are my original work.