The name of this art photograph is:   "Time for thoughts"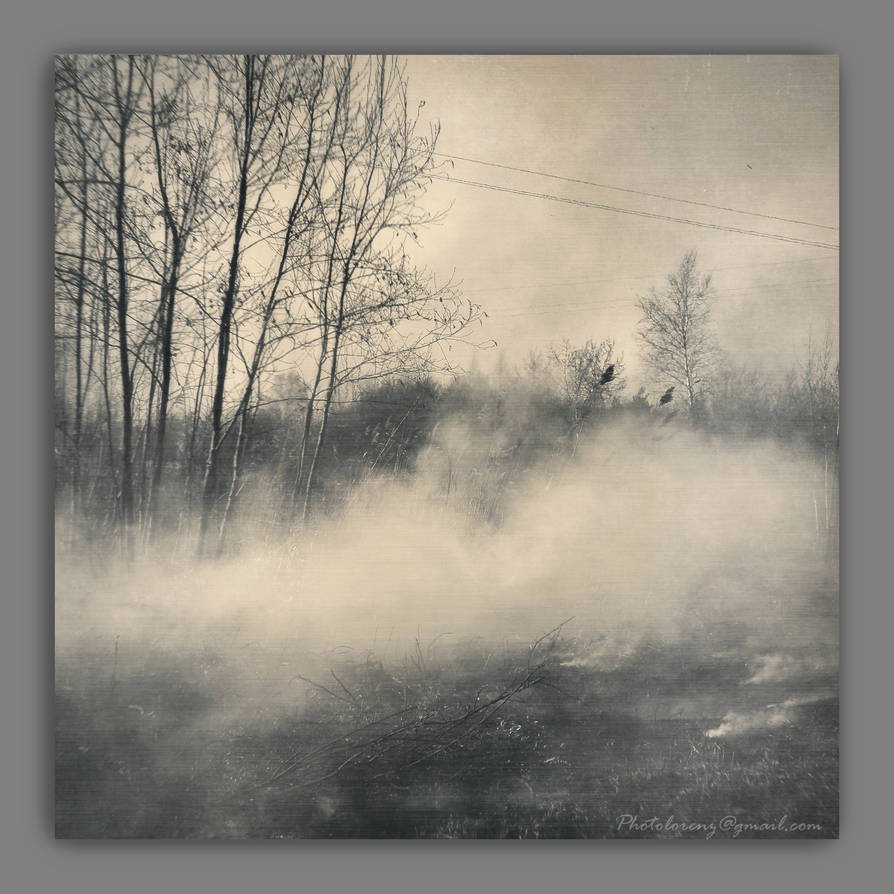 This picture of nature is a bargain in early spring. When the trees are just waking up from winter sleep. And when dry grass is burned. To see the new, you need to destroy everything old, unnecessary. And then beauty will be reborn from the ashes! When autumn comes, the leaves will cover the earth with a soft blanket, the grass will dry, the trees will fall asleep. And only spring will begin a new cycle of life of nature. 
  Enjoy watching. With tender feelings, @mariya-lorenz   
Category landscapephotography 
Settings   1/100 ;   f/5,6;   ISO 100  
Focal length 18,0 mm
Flash without flash
Camera Canon EOS 650D
Lens   Canon EF-S18-55mm
Processing  Adobe Photoshop CS 6
All photos and text published in this message are my original work.