The name of this art photograph is:  "Cloudy picture"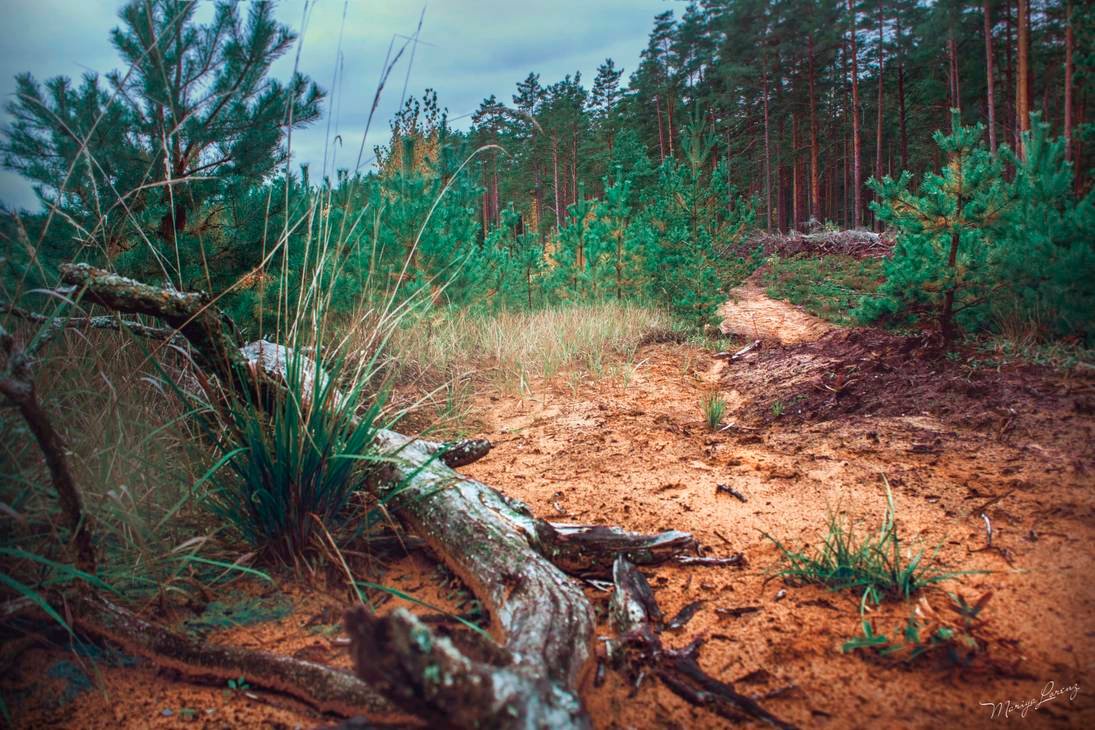 On a cloudy day, I want vivid impressions. This forest landscape is beautiful even without the sun. Coniferous forest calms emotionally. An old tree skidded with sand and overgrown with grass. But it looks harmonious and natural. Like everything that nature creates. The dark sky and humid air remind us that autumn is in full swing.And this means that nature has changed its outfit. And I want to touch the beauty that is around. 
   Enjoy watching. With tender feelings, @mariya-lorenz   
Category landscapephotography 
Settings   1/60 ;   f/6,3;   ISO 200  
Focal length 18,0 mm
Flash without flash
Camera Canon EOS 650D
Lens   Canon EF-S18-55mm
Processing  Adobe Photoshop CS 6
All photos and text published in this message are my original work.