The name of this art photograph is:  "Forest Nymph"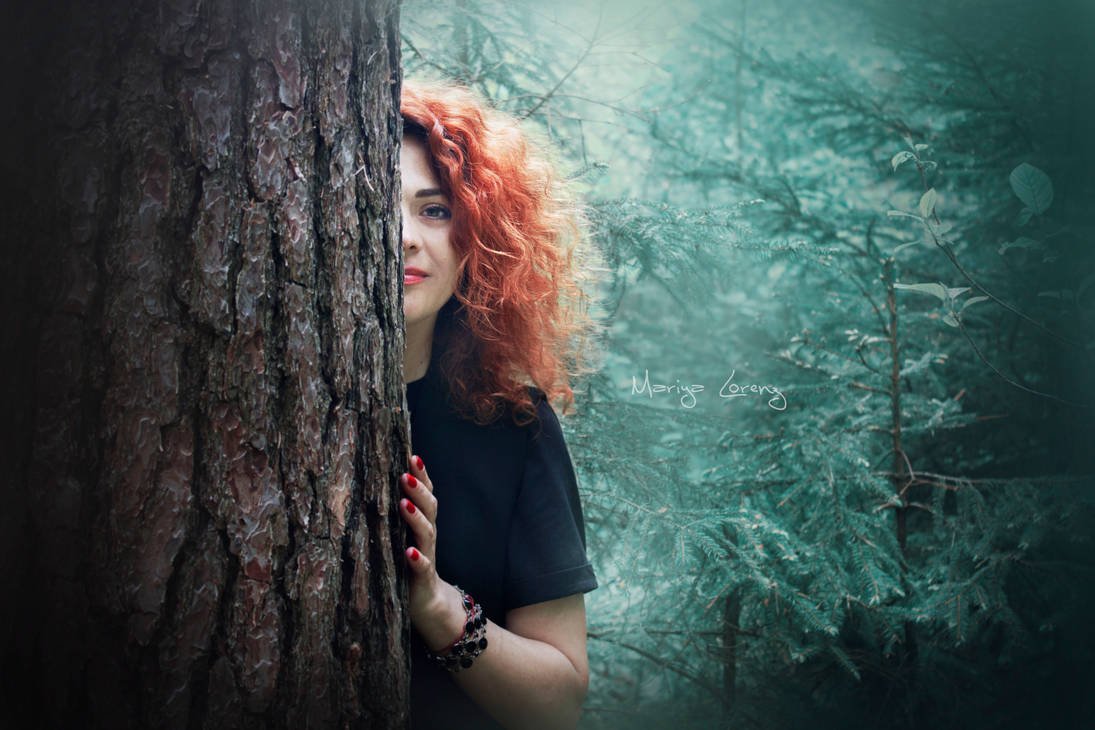 A girl with beautiful brown hair looks out from behind a tree. Her image is comparable to a forest nymph. 
Forest Nymph, nature's spirit. She is beautiful and slim. Wanders through the forest quietly, slowly. Birds fly to the hand. A stream rumbles at her feet. A wave of curly hair. She is irresistible! The sunbeam is her stylist. She is gentle and sensitive! Her soul is beautiful, like the singing of birds. A smile is like a bright sun. 
   Enjoy watching. With tender feelings, @mariya-lorenz   
Category art 
Settings   1/60 ;   f/5,0;   ISO 400  
Focal length 41,0 mm
Flash without flash
Camera Canon EOS 650D
Lens   Canon EF-S18-55mm
Processing  Adobe Photoshop CS 6
All photos and text published in this message are my original work.