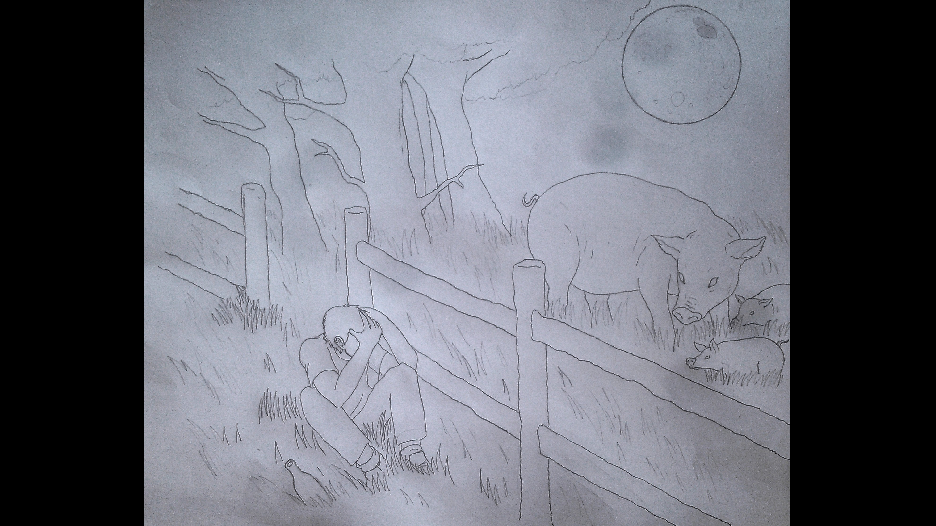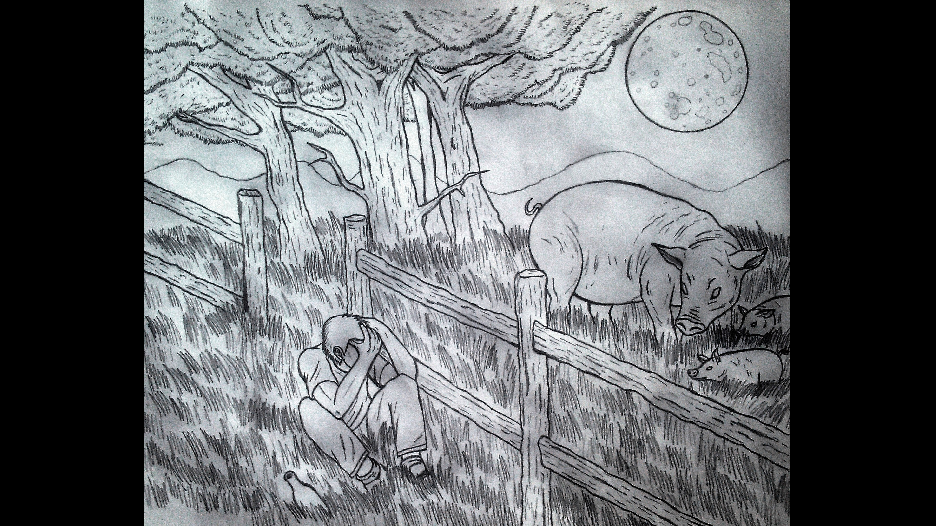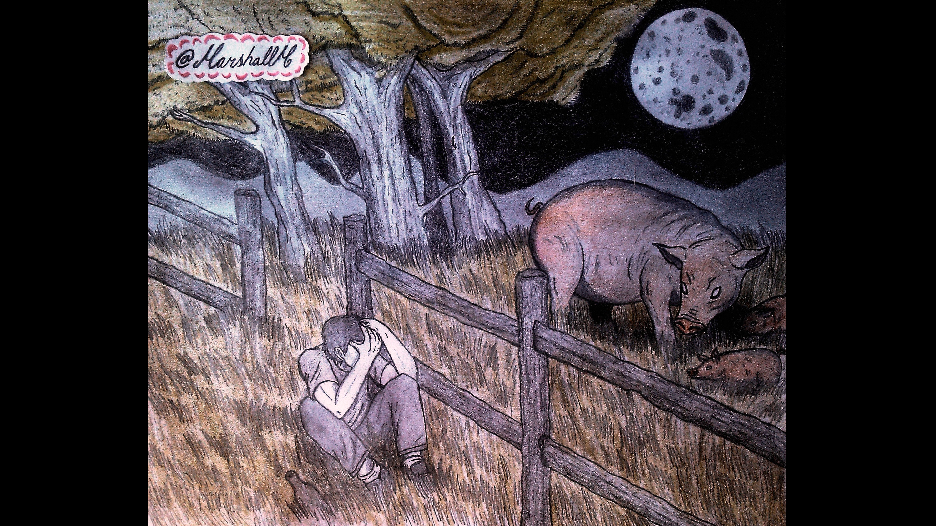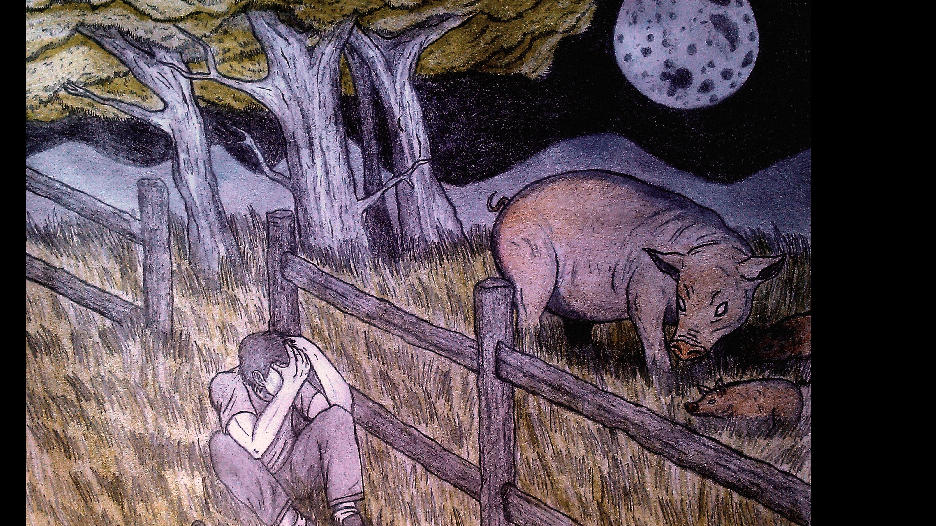 This story is part of a dream that I had and that today I want to tell you through this drawing.
In real life, we humans raised livestock from a young age to when it is grown, to kill and eat them.
In my dream I saw many people in a small barn for pigs, feeding the pigs and chickens. That same night there were only those who guarded the place, there were two guards who took turns to travel the area in the cold and dark nightfall, when one of the comrades arrived, he writhed in fear at what was happening. The demon-possessed pig was eating his companion, and he suffered from fear when he saw that the pig was attacking him with intentions of eating it.
The animals may know that they will be food for humans or for other species and that at any moment their time will come, but for things like that, I prefer to give them life and die for us.
The Demonized Pig, This was my first creepypasta story. I hope you like it and soon I will do more like that. Thanks Steemiants.
If you would like to support me you can donate to these wallets:
Steemit username: @marshallmustang
Btc: 395J4P8vQeXWF2HAkDPcthtG41PHwUBUuk
Ltc: MVbNobv7TPqTvbbXq3syZLZRovpavKFEvJ
Doge: D6NvoxSovsrwy8gyAGt9YssHgPDfmCuofa
Thanks...