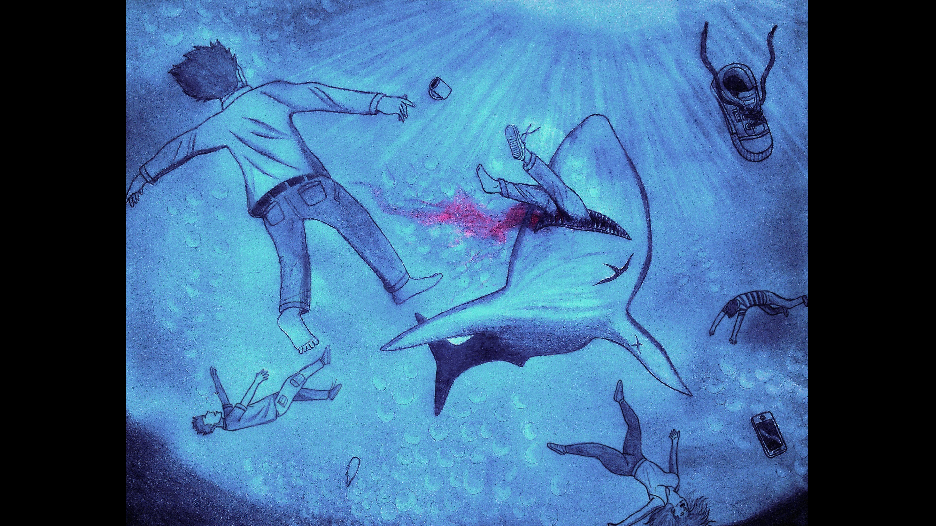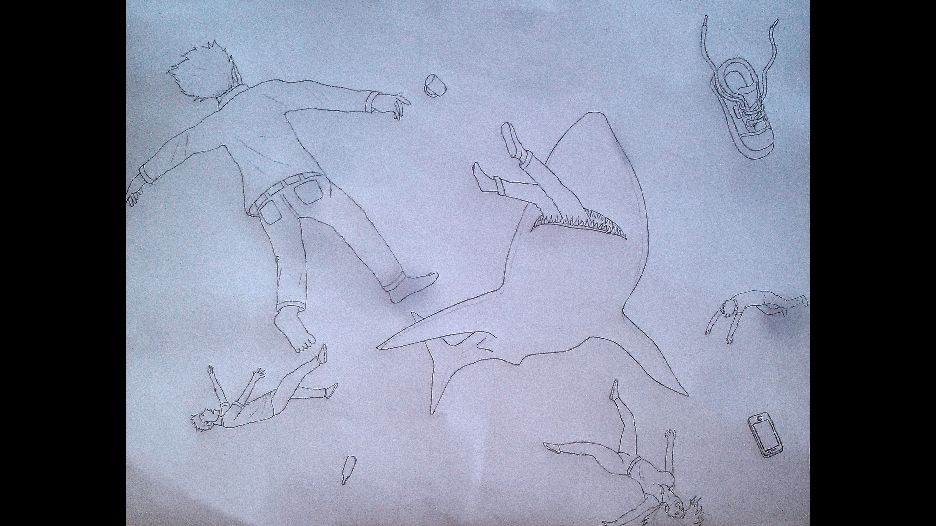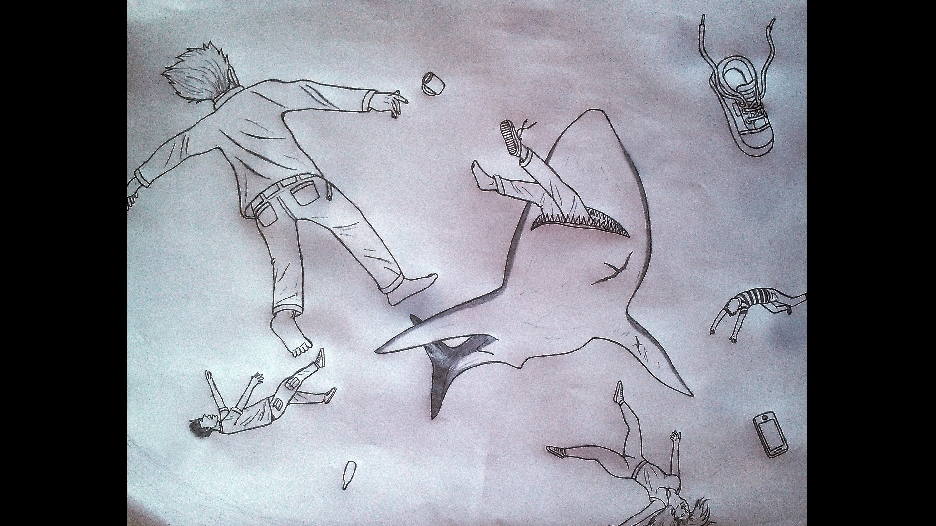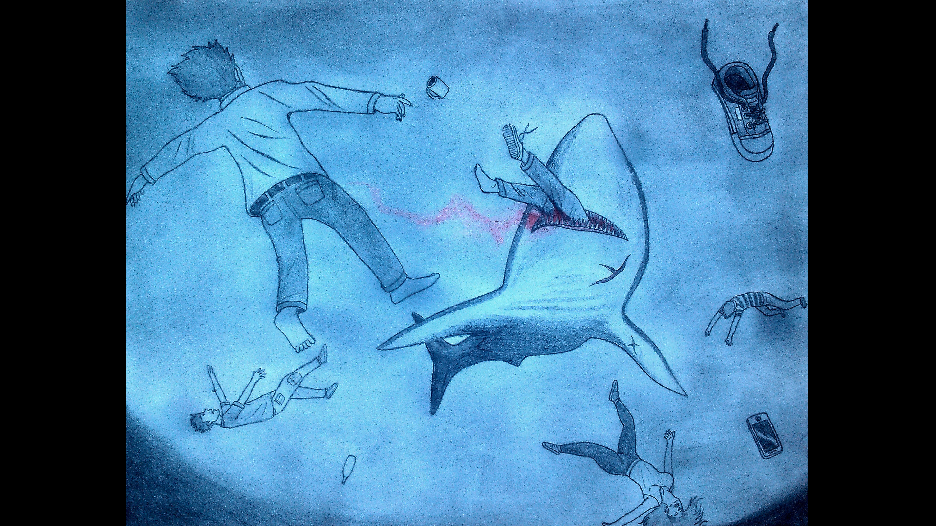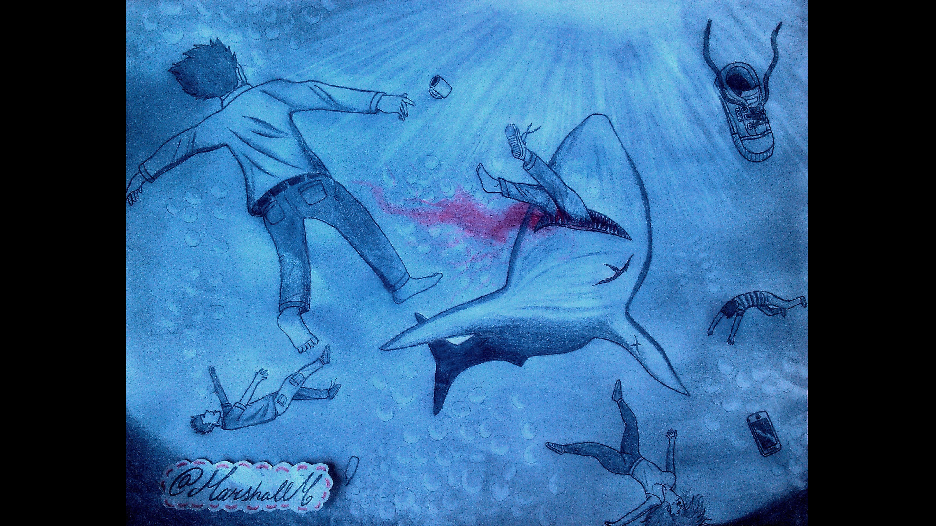 Hello everyone, I want to ask you please to give a constructive criticism to my drawing and tell me what you think.
I also want to ask the user Jaguar.force to let me continue posting freely for me to continue demonstrating the talent of my art in Venezuela.
I have titled this drawing as, Beauty on the high seas.
Why has he been titled like that? For in the deepest part of the open sea, there are thousands of types and forms of fish and marine creatures that in the eyes of anyone can be terrifying, but the truth is that it should be beautiful to see so many creatures in a single space of the ocean .
The dead people around the shark, let's say they were the curious ones who wanted to interrupt the habitat of the marine beings.
I hope you like and appreciate them, and I hope to continue showing the art before you, Greetings to all and thank you very much.