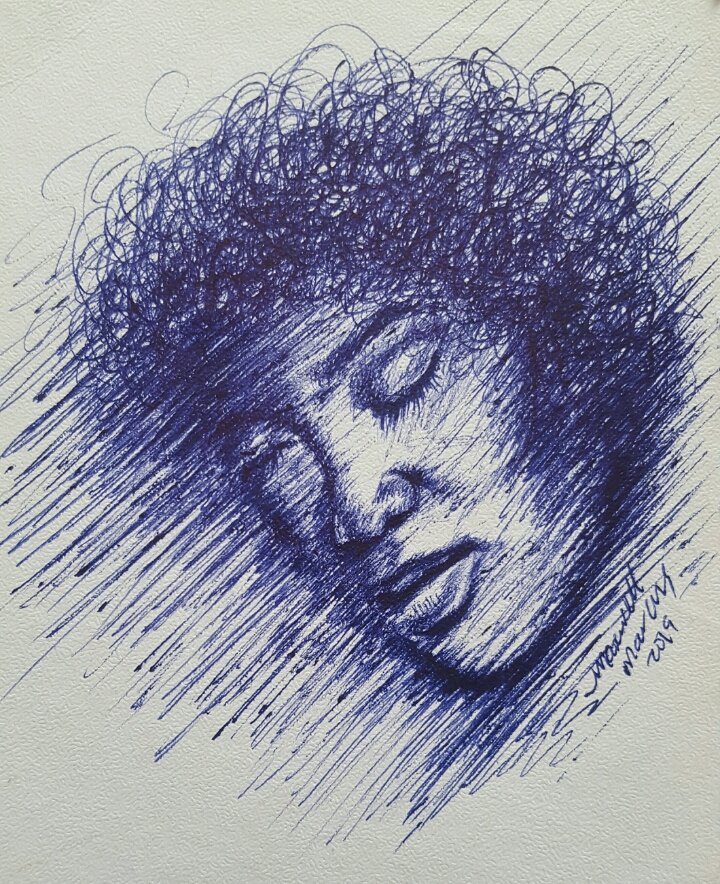 It is nice being creative. Sometimes you don't just follow a portrait the way it is, rather, you express yourself by adding some attractive features to it.
I started out with scribbles and little drops of lines.

Thereafter, I started building my forms with hard diogal lines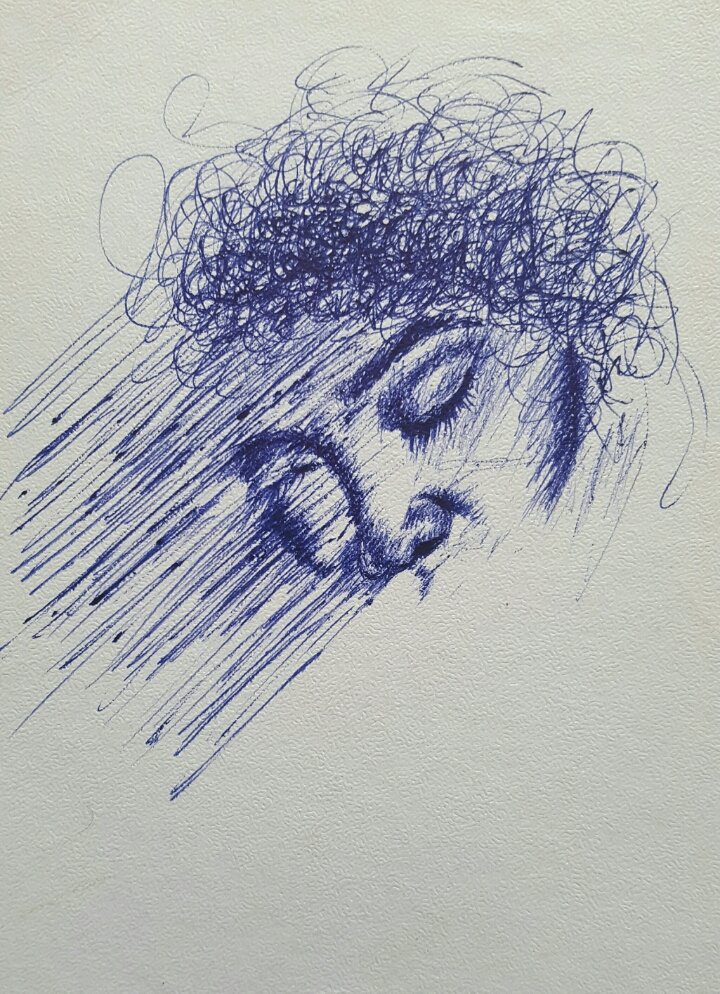 And here is the outcome of the work.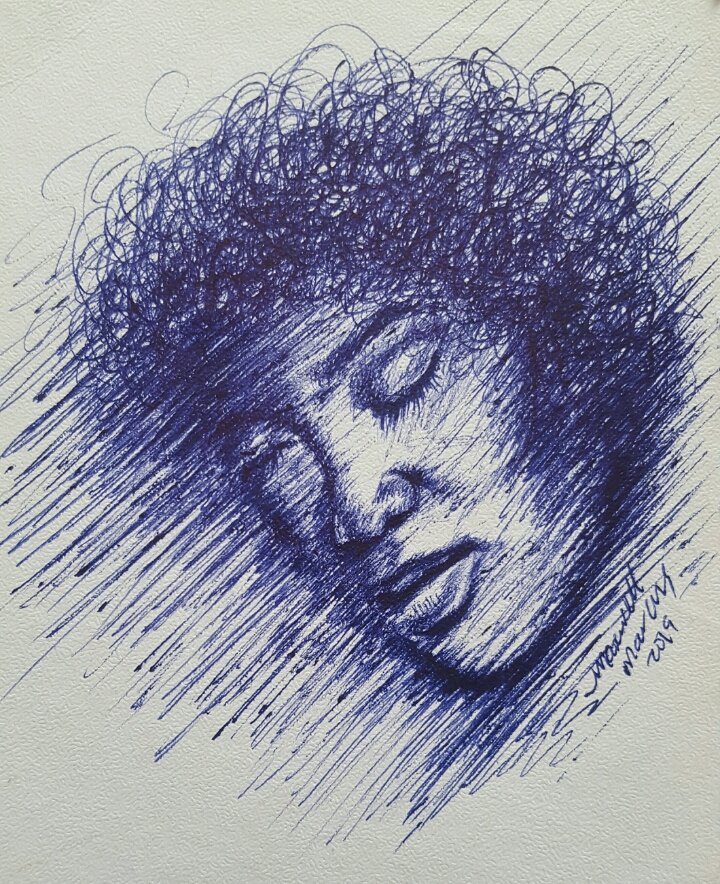 I hope you enjoyed this new creation and style of mine.
Thank you for dropping by and supporting my art.
If you ever get lost and looking for a place to get connected with other artists, join us on SteemArtsists discord channel https://discord.gg/NsqBps8
If you ever wanna have fun and mingle with other interesting people on steemit, join SteemTerminal discord we gather there https://discord.gg/NewsFeJ