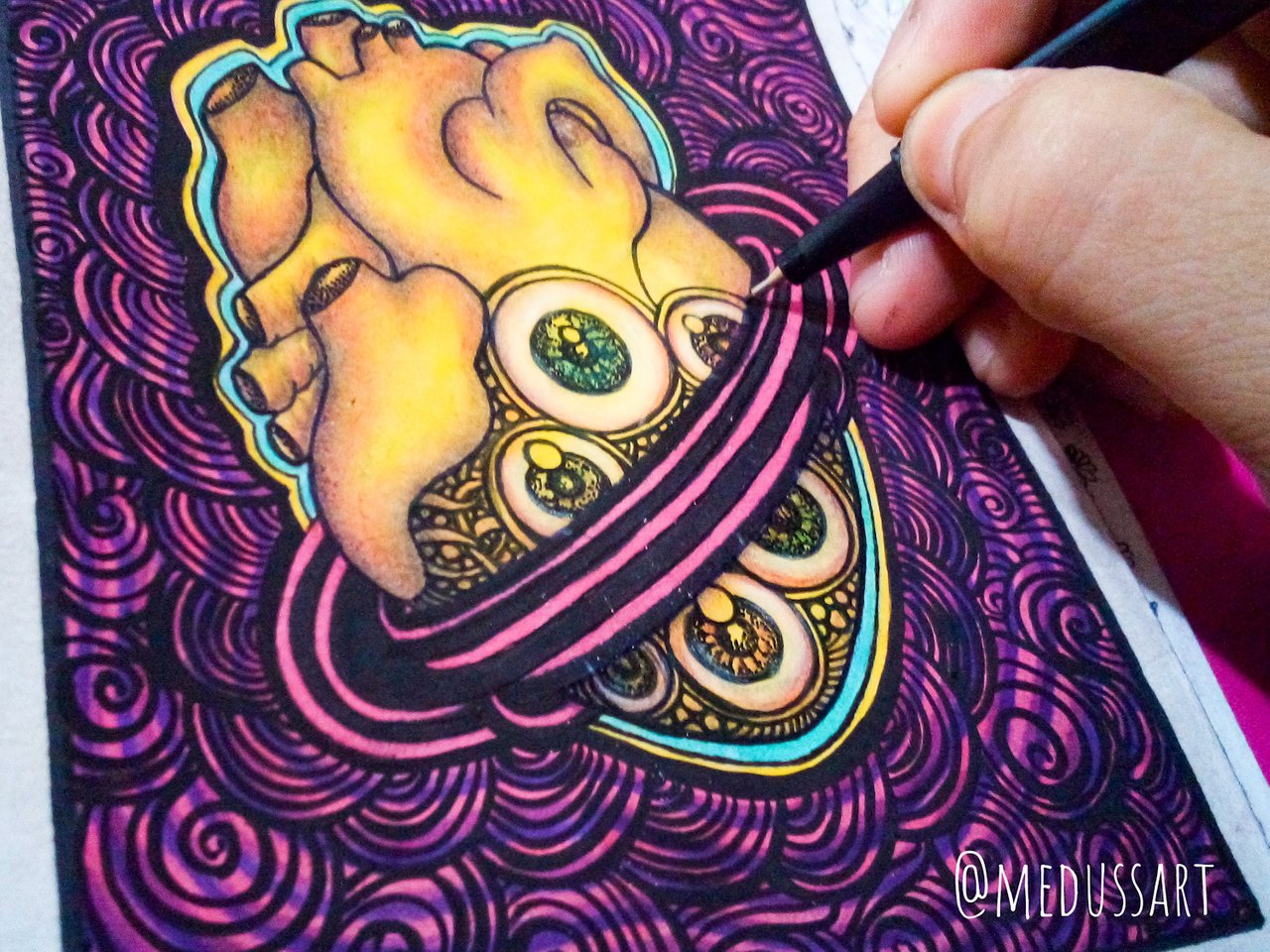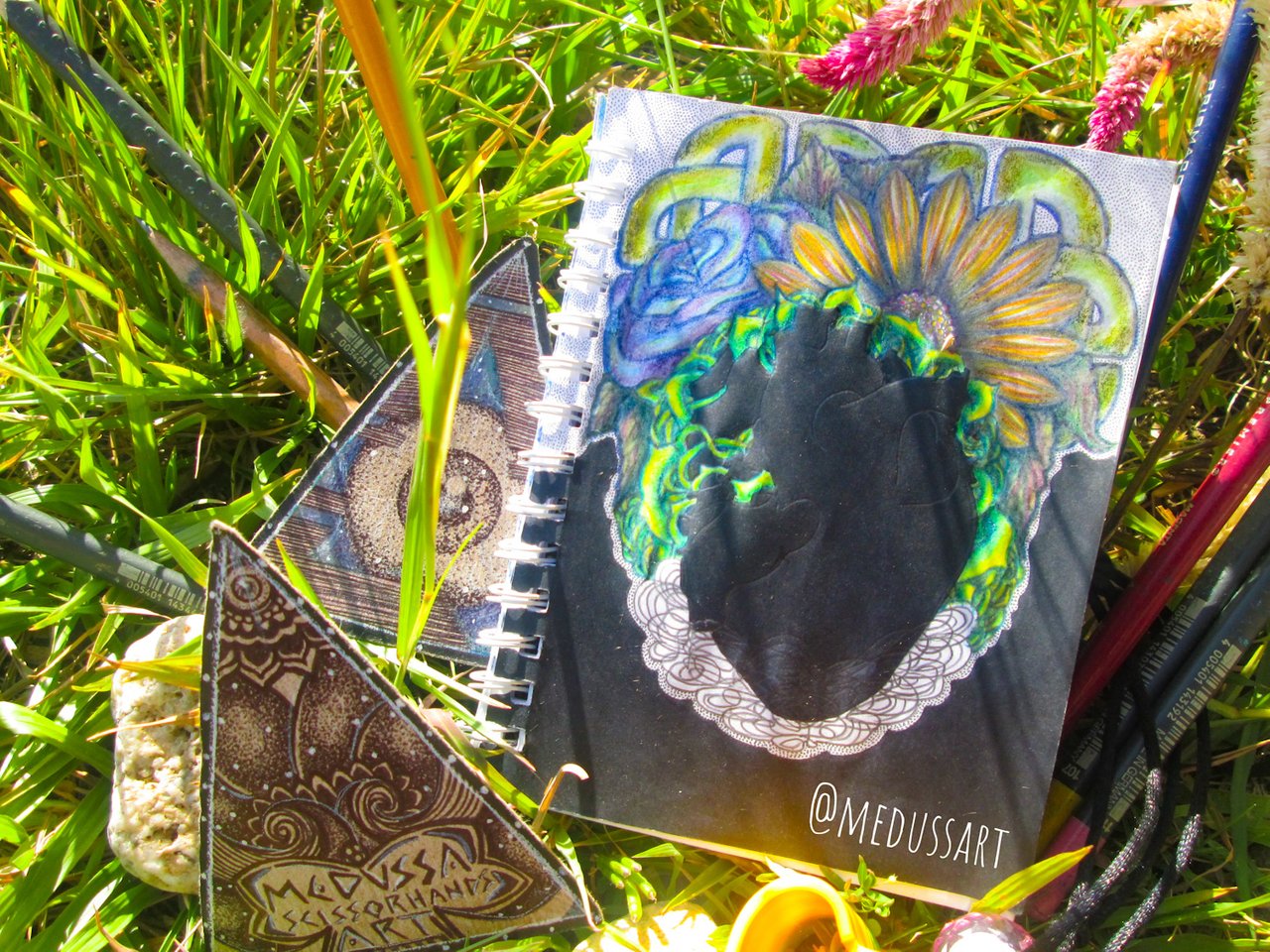 [Esp/En]
Mis Dos Corazones sin terminar...
El corazón es uno de mis órganos favoritos pero por alguna extraña razón siempre que trato de dibujar uno, queda inconcluso, incompleto... Algo pasa allí, no lo sé. Hoy sólo quiero mostrarles mis dos corazones sin terminar.
The heart is one of my favorite organs but for some strange reason whenever I try to draw one something wrong happen and i got bored... I don't know. Today I just want to show you my two unfinished hearts.
---
El primer corazón quería hacerlo sólo en escala de grises, con flores, puntillismo y un toque céltico pero luego cambié de opinión, agregué color y al final quise cubrirlo todo de negro porque planeaba digitalizarlo y agregarle como galaxias o algo así pero simplemente... lo abandoné y quedó negro y solitario.
The first heart i wanted to draw it only in grayscale, with flowers, pointillism and a Celtic touch but then I changed my mind, I added color and in the end I wanted to cover it all in black because I planned to digitize it and add galaxies or something like that but i just ...left it there black and lonely.
---
Luego nació otro corazón con un toque planetario, es como el planeta corazón . Algo raro pasó y también me aburrí del corazón, se tornó algo psicodélico pero hace unos días tomé la decisión que debo terminar éste corazón lleno de líneas y garabatos. Es un planeta loco.
Luego les mostraré el resultado final y el proceso del segundo corazón planetario.
Then another heart was born with a planetary touch, it's like the heart planet. Something strange happened again and I also got bored of this heart, it became something psychedelic but a few days ago I made the decision that I should finish this heart full of lines and scribbles. It is a crazy planet.
Then I will show you the final result and the process of the second planetary heart.
---
Medussart ©
---
Gracias por leer y por visitar mi pequeño planeta!!
Thank you for reading and visiting my little planet!!
---
Social Media :
https://www.instagram.com/medussart
https://www.facebook.com/medussart