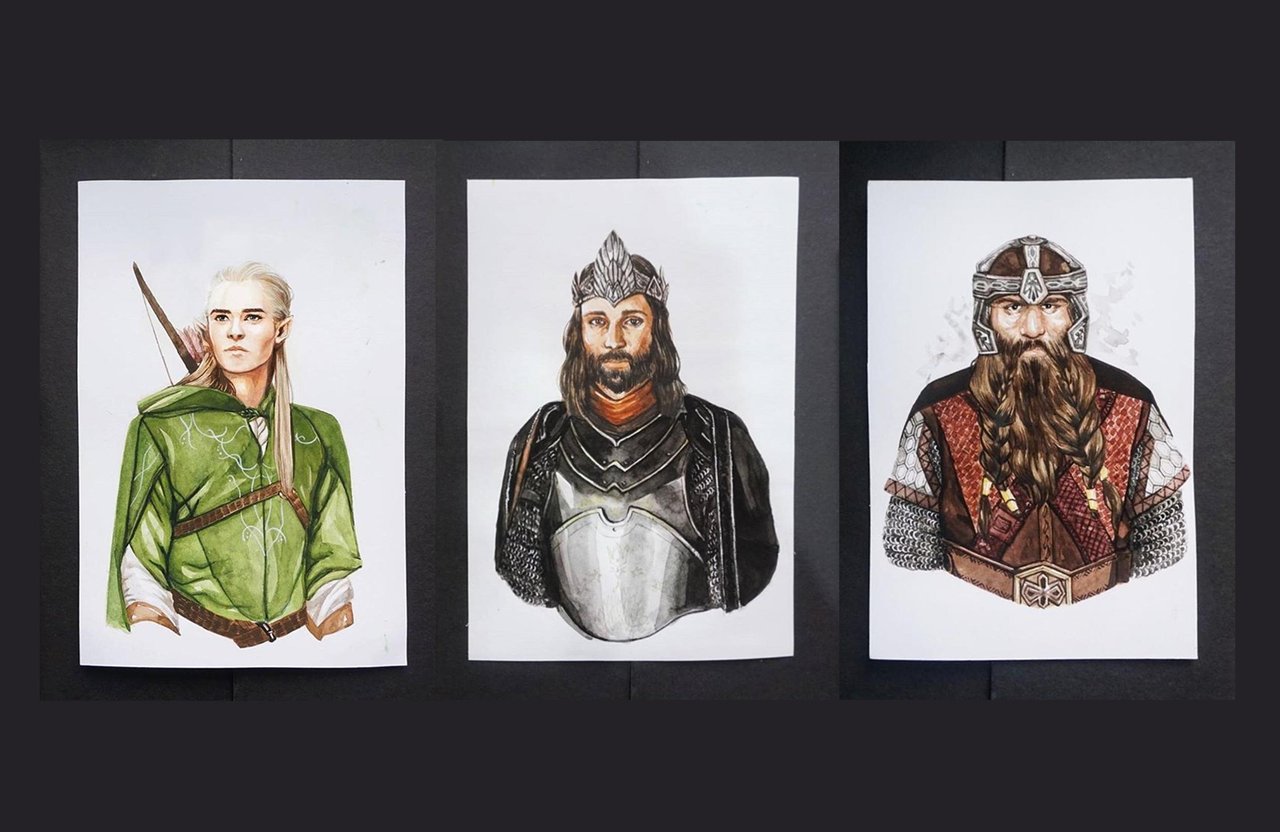 Hope you all are having a good day :) I was digging through my old artworks today and found these old gems. I tend to gawk at my own works sometimes, mostly because I can't believe how patient I use to be with little details. (lol) Might put these original works for sale or something! Let me know if you would like to get your hands on them :P
I have been super obsessed with LOTR ever since I was a little kid, I swear I can never get tired of re-watching the film trilogy. I haven't got into the books though, maybe some day. Legolas is my favourite character! Mostly because he is so beautiful, so light on his feet, and he's an elf. (I like elves-elves forever!!)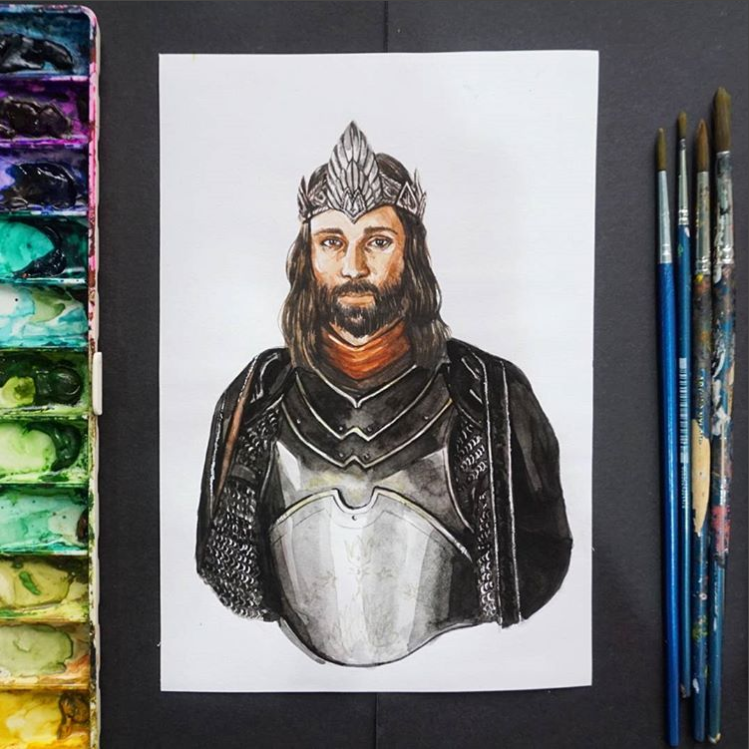 Aragorn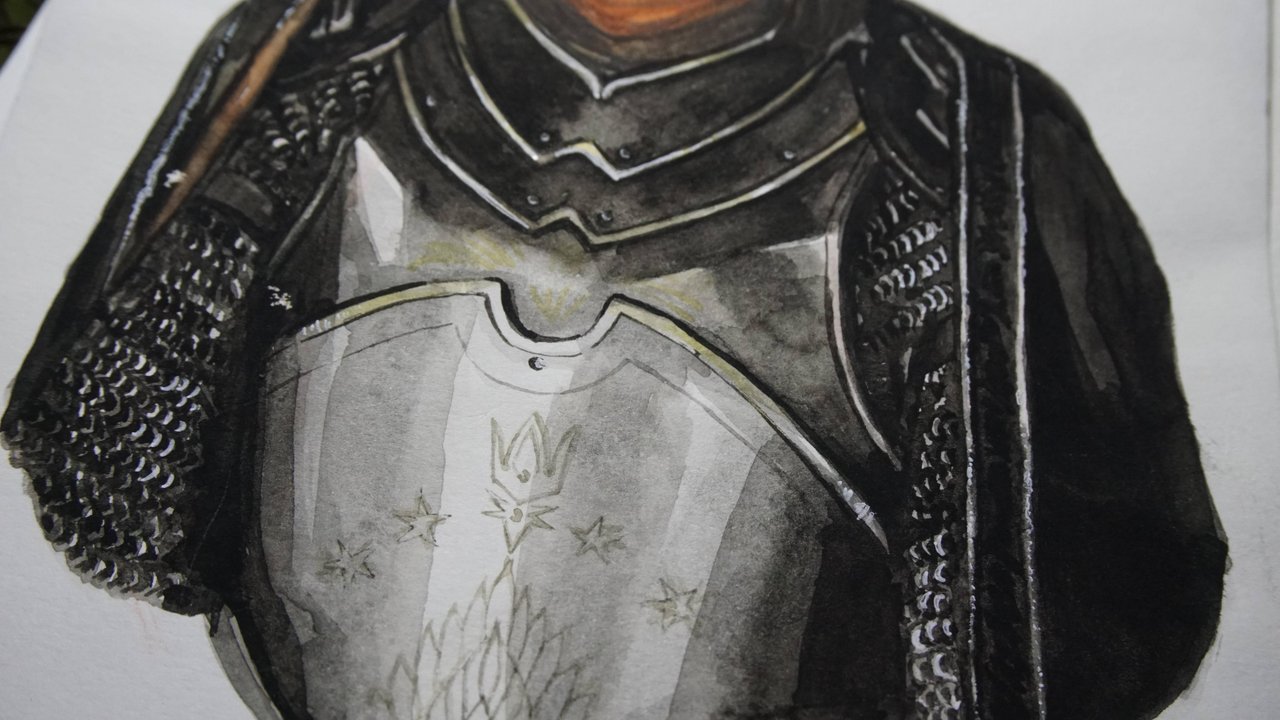 Aragorn details
---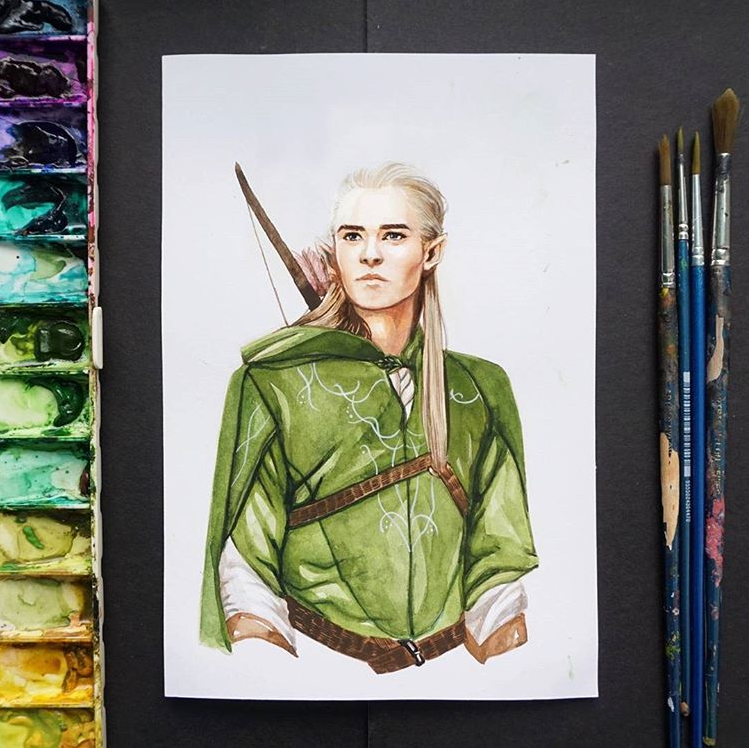 Legolas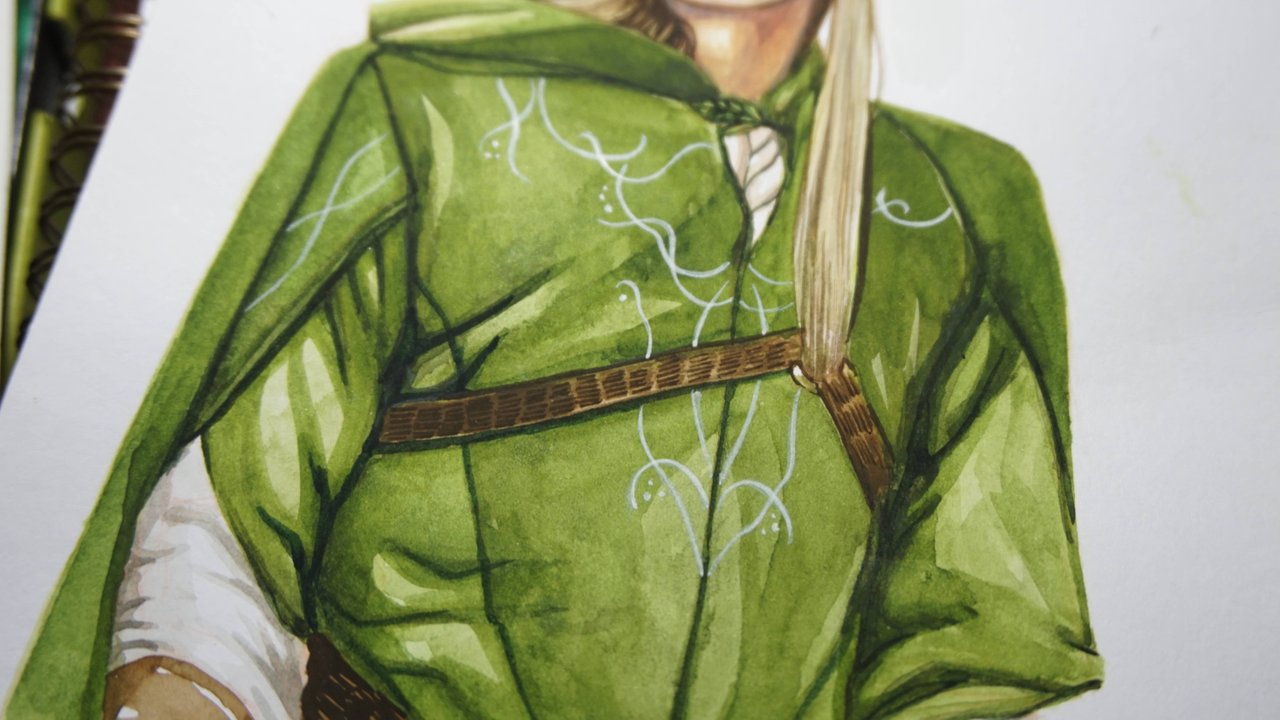 Legolas details
---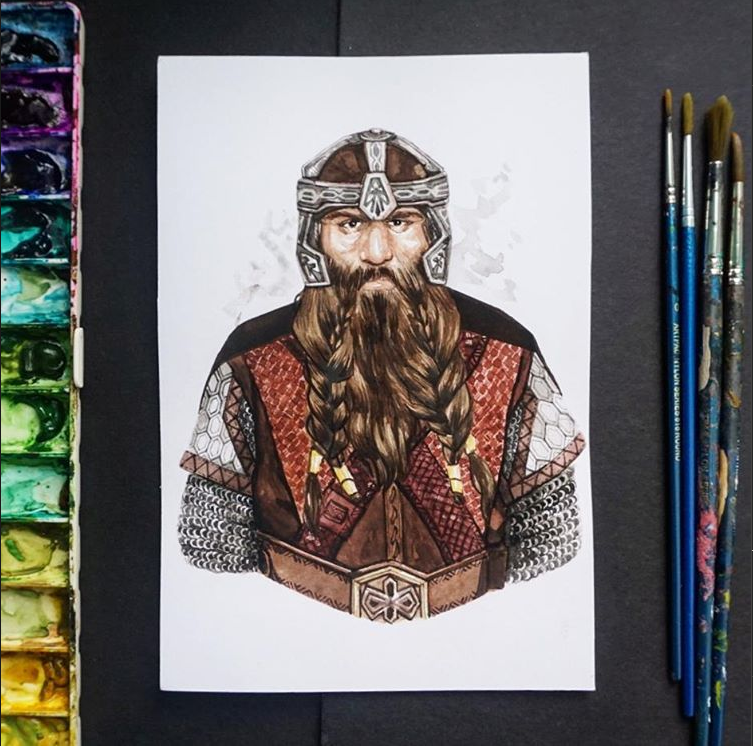 Gimli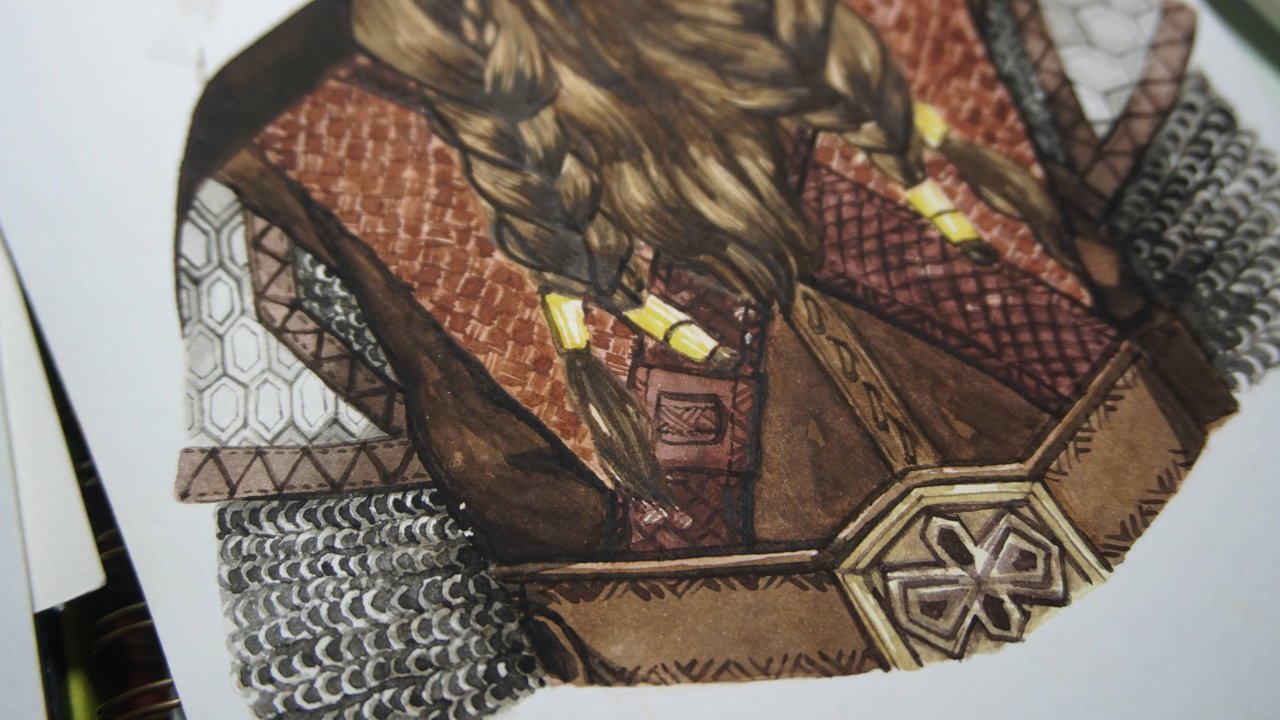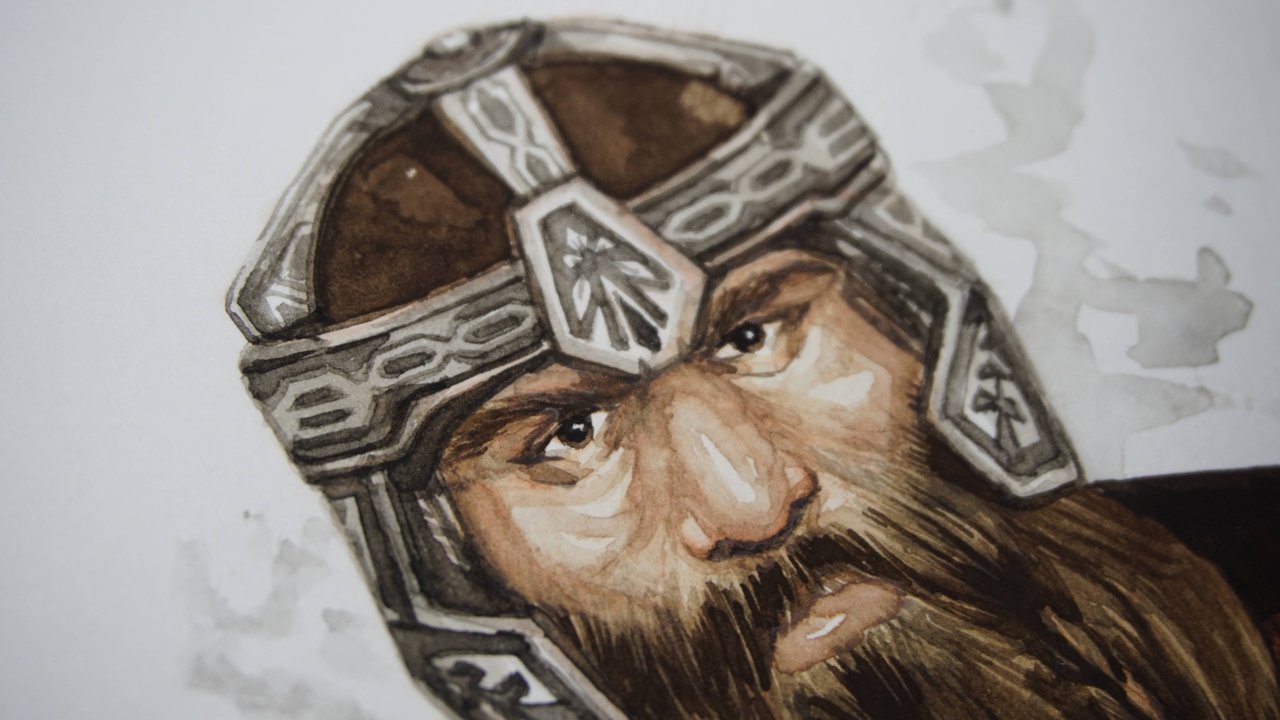 Gimli details
---
These are pretty small, about 8"x5.5" and here's a Frodo bonus for you all ;) So, who's your favourite character in the tolkien series? Leave a comment and let me know!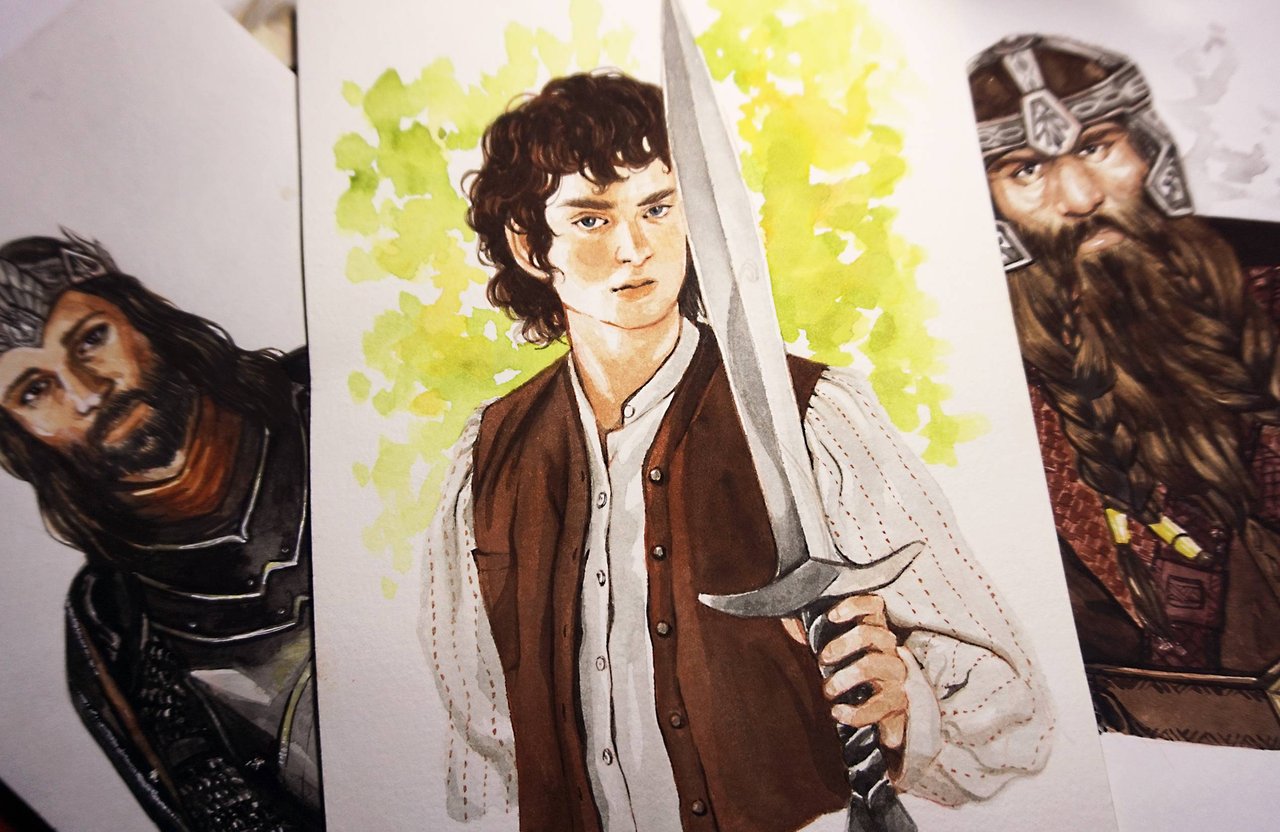 Love,



---
Social Media Links:

Youtube
Instagram
Artstation
Deviantart
Facebook
Society6
Kofi
--



Big shoutout to @zord189 who made this banner gif for me!
You can get one of your choice right here and here for only 5 steem!