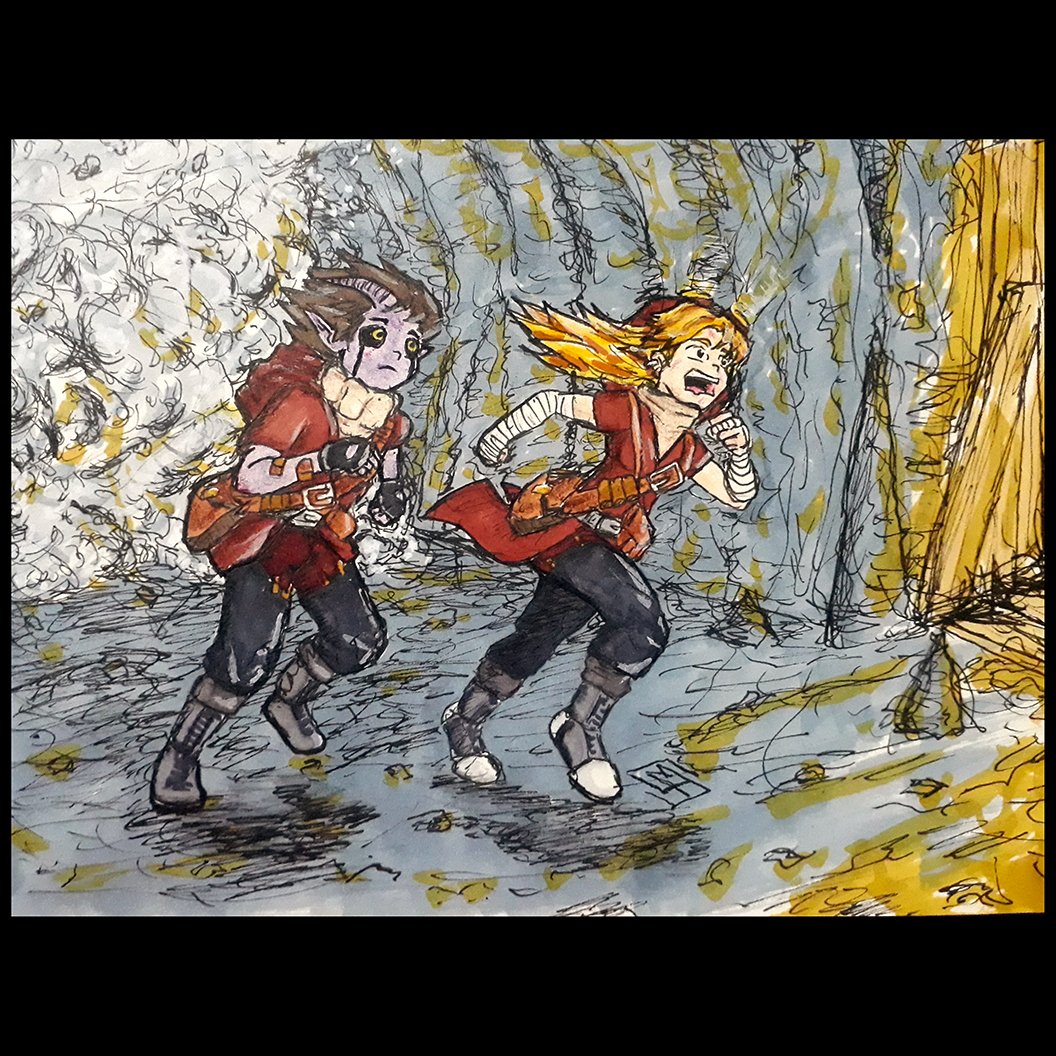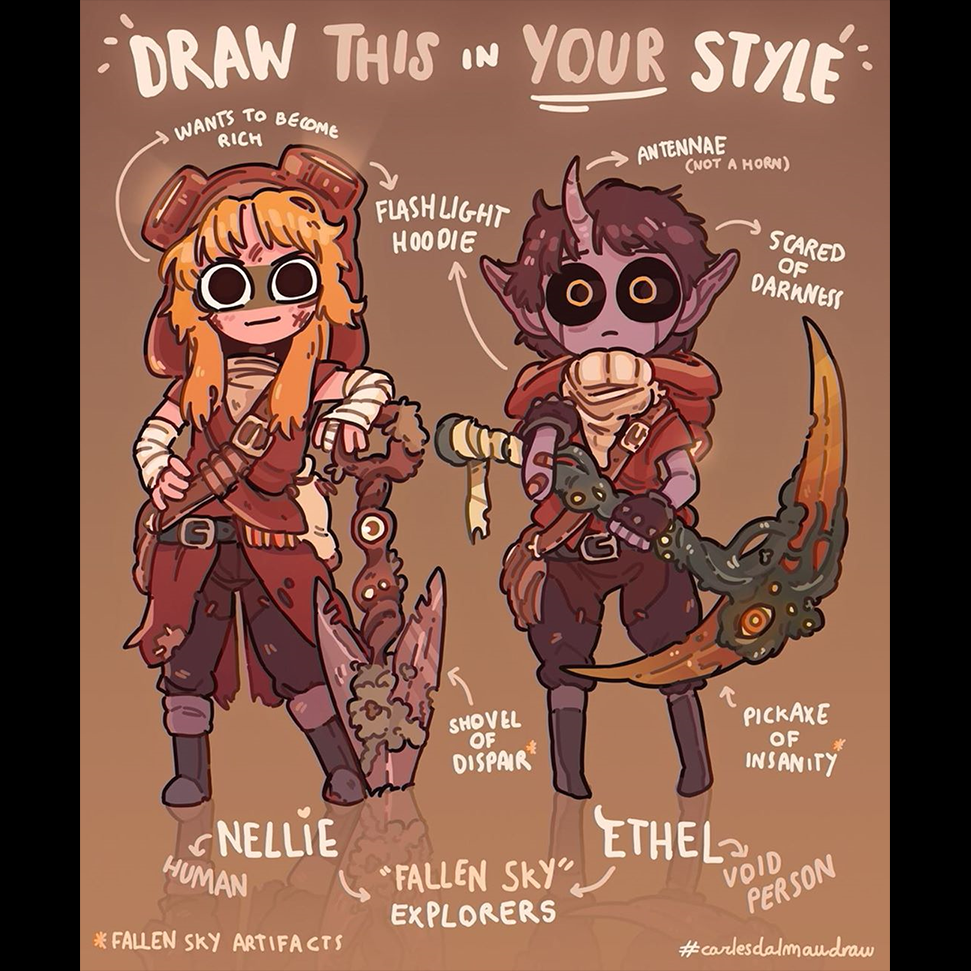 ---
Part of the
#DrawThisInYourStyle
tag on instagram, where someone marks an Original Character/Illustration of his for other illustrators to recreate but on their own style. So
@carles_dalmau
did this pair of characters and I found them so cool that couldn't resist to draw them in my style hehe.


I really had a lot of fun doing these guys 😜


Technical Info:
Traditional Media on my Sketchbook from @talante.
Inkpen and colour markers + some minor colour correction on PS
Took me around 1 hour approx.
---
My drawing

Click to see in full size

Check my other recent post:


🎨 Melooo182's Artists Curation Post #81 🎨✅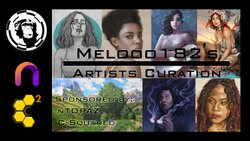 🌞 Sunshine bellow Rain 🌧🏙🌧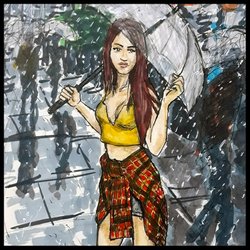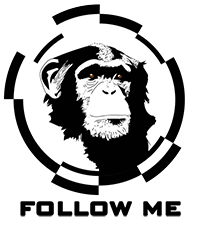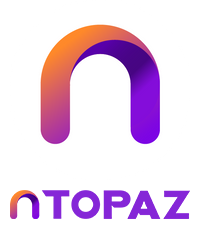 Join our Discord Channel and network with other artists to help each other grow.