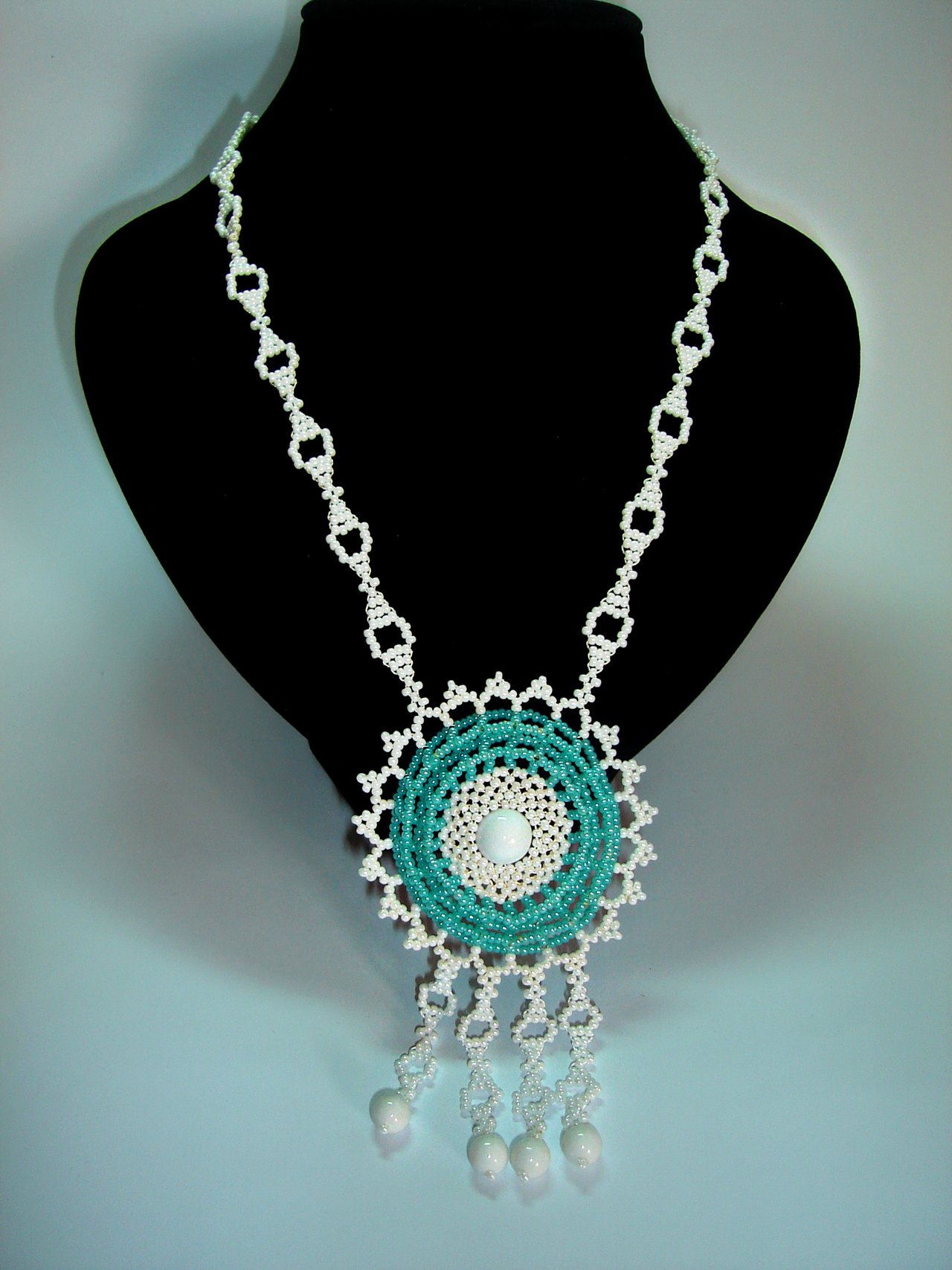 Dreamcatcher is a handmade willow hoop, on which is woven a net or web. The dreamcatcher may also include sacred items such as certain feathers or beads. Traditionally they are often hung over a bed as protection.
I decided to created dreamcatcher with beads white and aquamarine colors different forms.
What do you think for my work?