Hello! Today I finished gerdan - "Cornflower field".
Gerdan is a national bead jewelry in my country.
In this often depicts a variety of folk geometric and floral ornaments.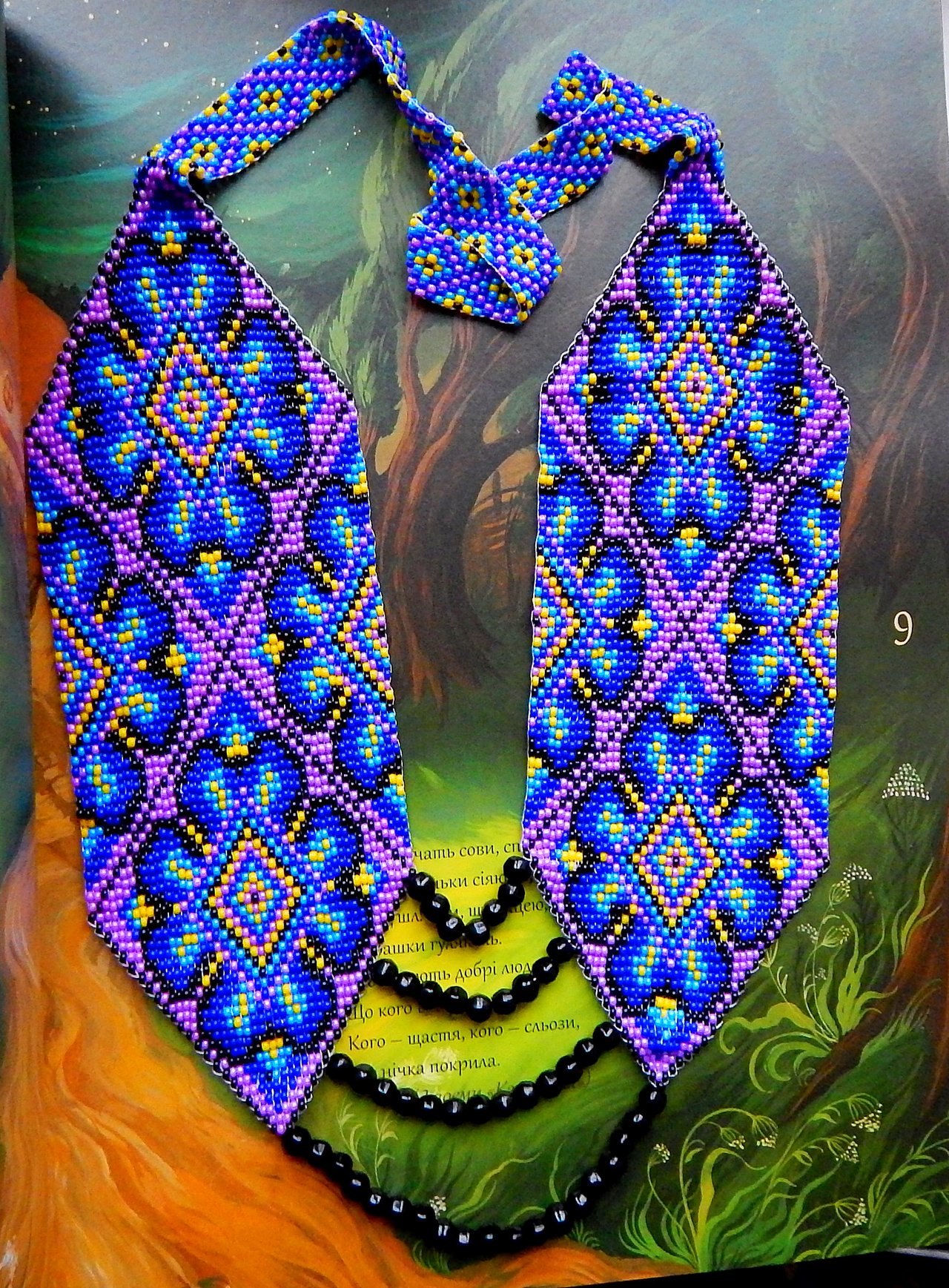 I very like wildflowers and especially cornflowers.
That is why I decided to create jewelry with this floral ornament.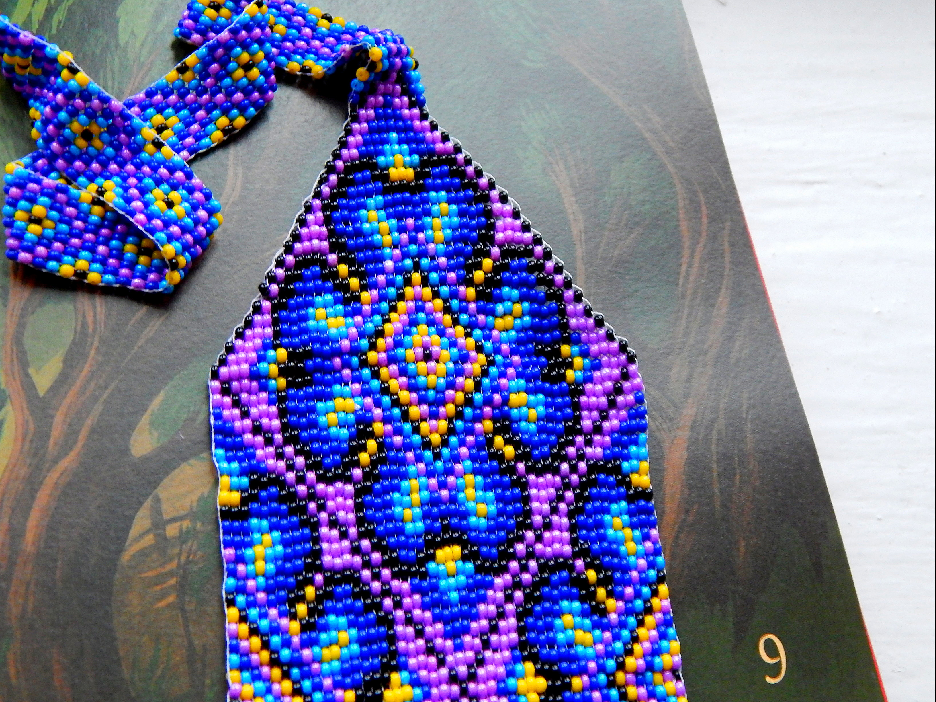 I used beads brigt purple, yellow, black and blue colors. Also I used special weaving loom, which represents self wooden frame and nails.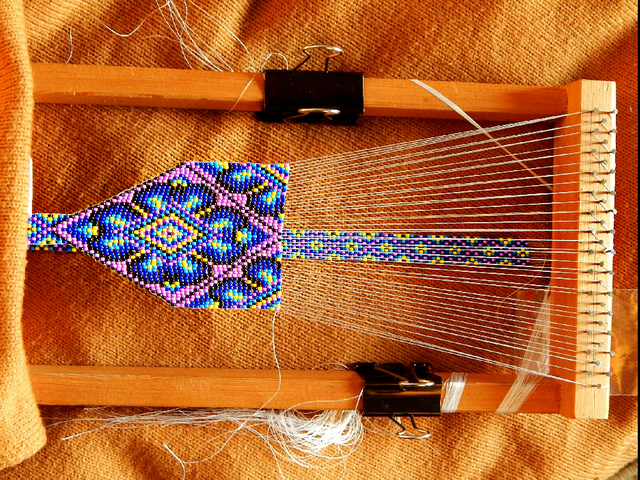 What do you think of my work?