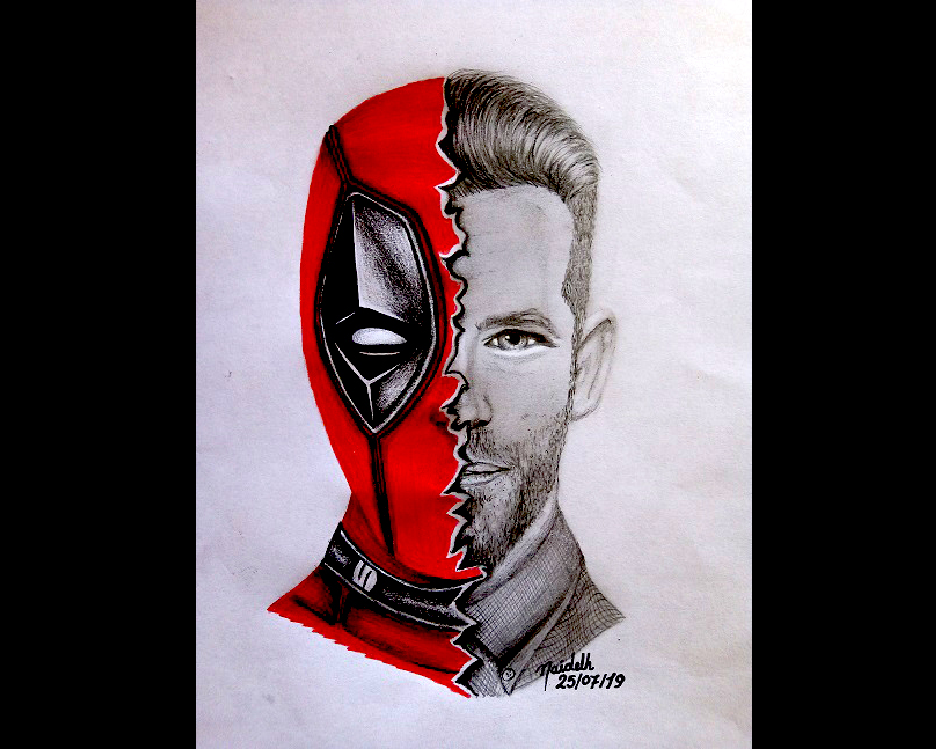 Greetings dear friends lovers of art ..!
Today I bring you my first entry for the @art-venture contest "Action Characters". And for my first entry I made a drawing of the famous actor Ryan Reynolds, the famous villain Deadpool.
Deadpool is one of my favorite characters, and a long time ago I wanted to draw it, and I was given the opportunity with this contest.
To make it different I wanted to do it half Deadpool and half Ryan. I honestly love how this drawing looks, I haven't drawn realism for a long time, and it's my favorite part in this drawing.
Materials: Opal Cardboard, Black and red colors. HB, 2B, 4B and 6B pencils, diffuser, moldable eraser.
I hope you like it, here is the complete drawing process:
PROCESS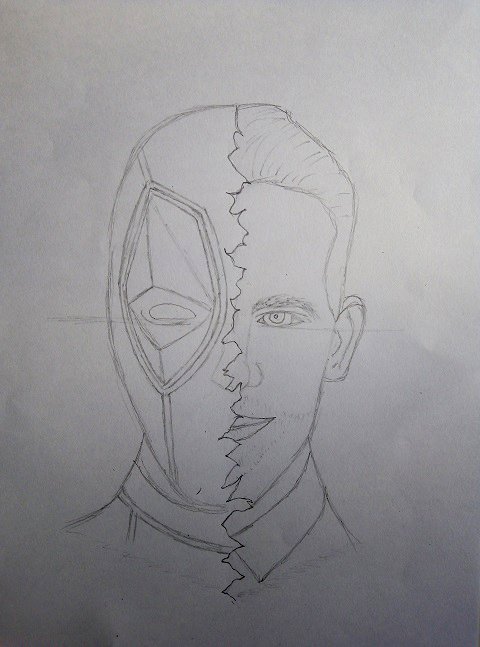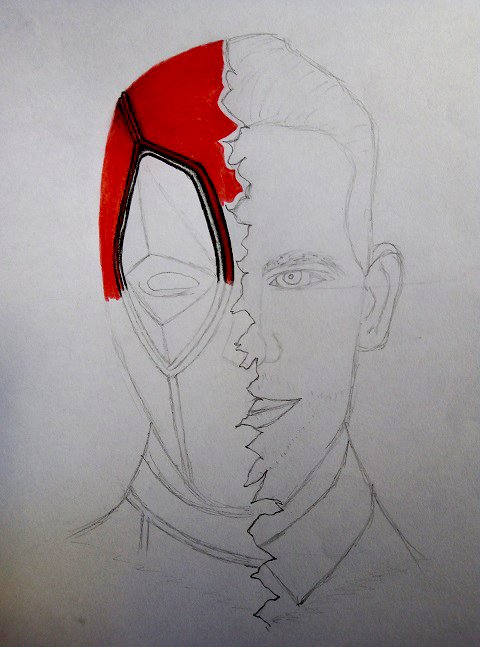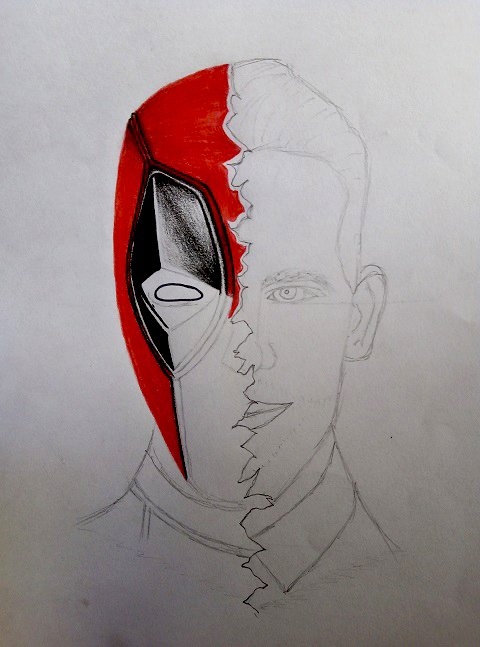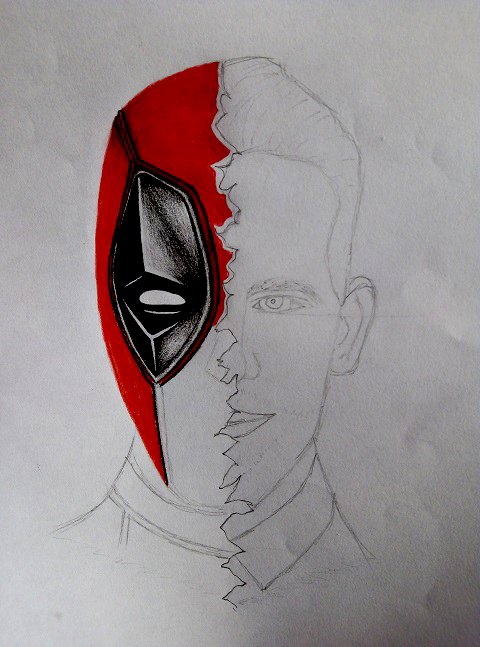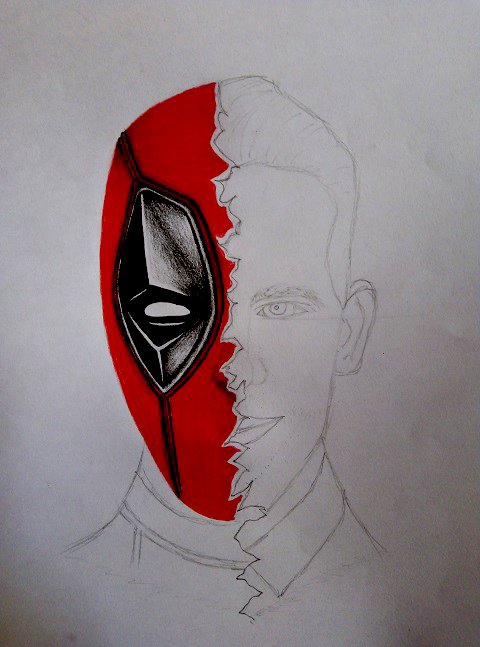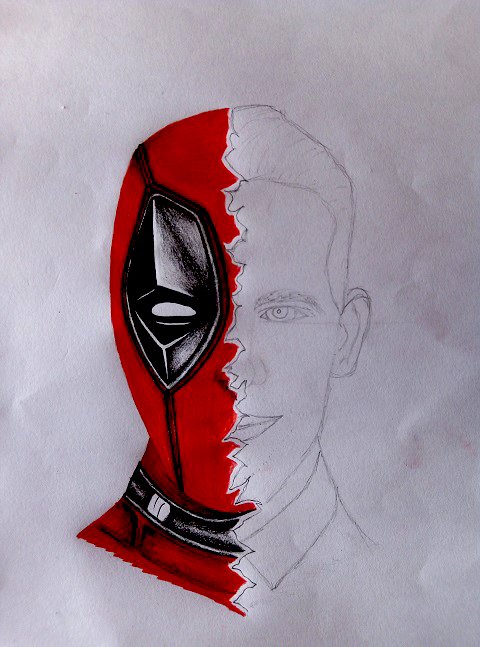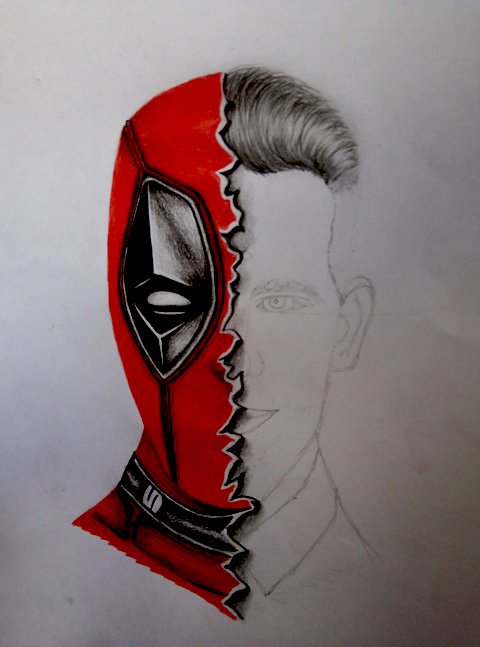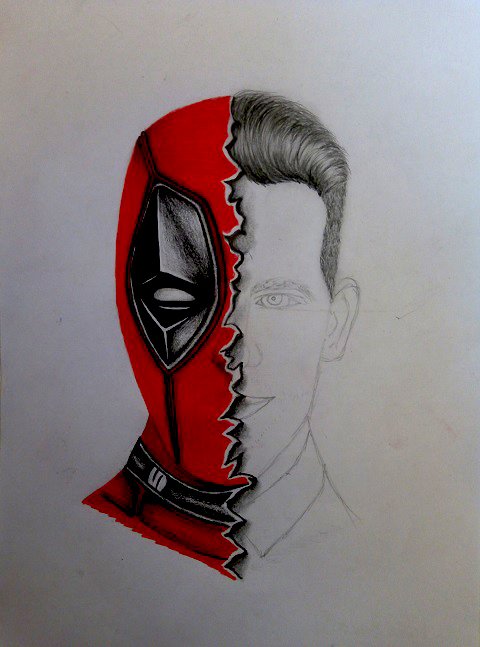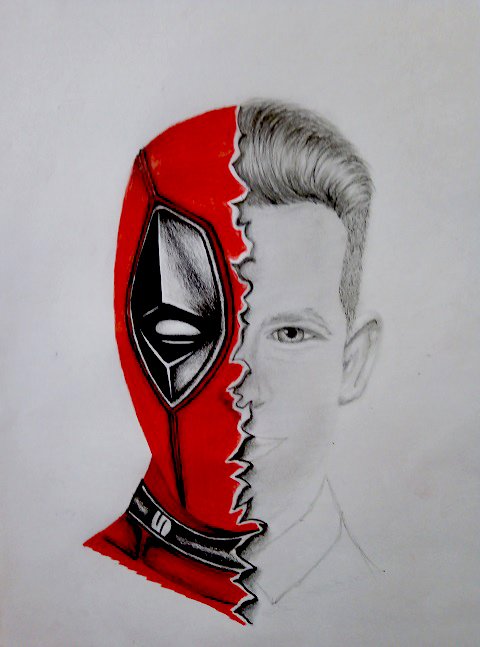 Final Result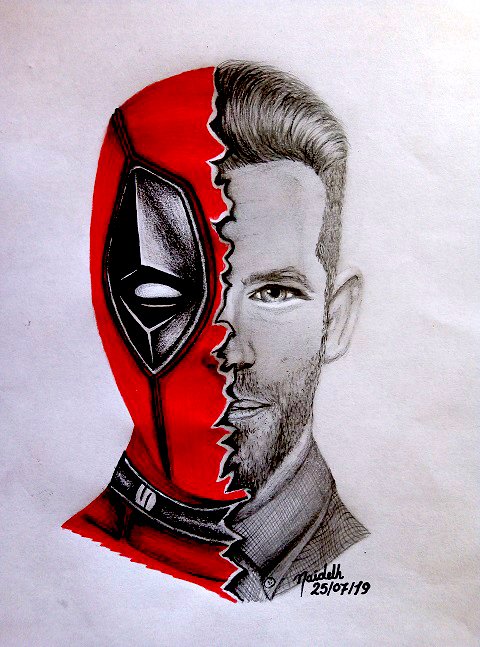 These are the reference photographs that I used to make the drawing: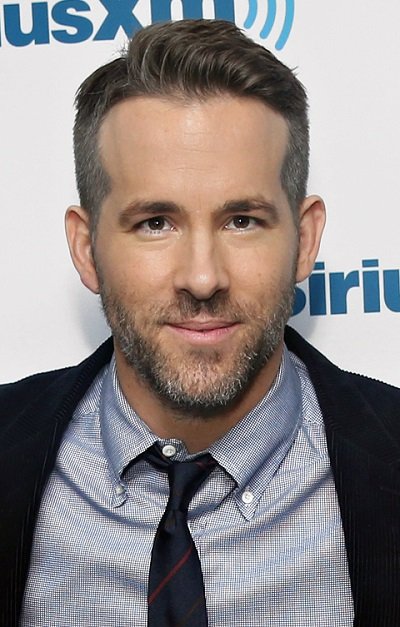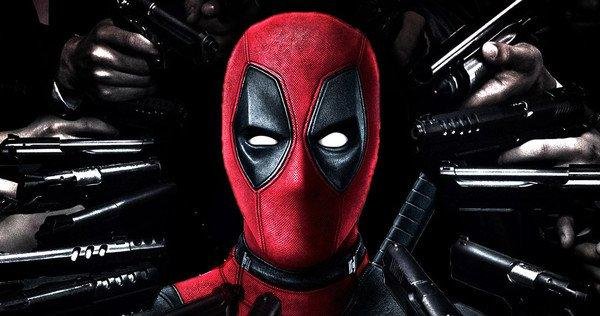 Rob Liefeld is the original creator of the Deadpool character.
FanArt @naideth - All rights reserved.
Let me know your opinion about my drawing in the comments, I would really appreciate it..!!
Thank you very much for visiting my blog and for all the support, a big hug to all..!!