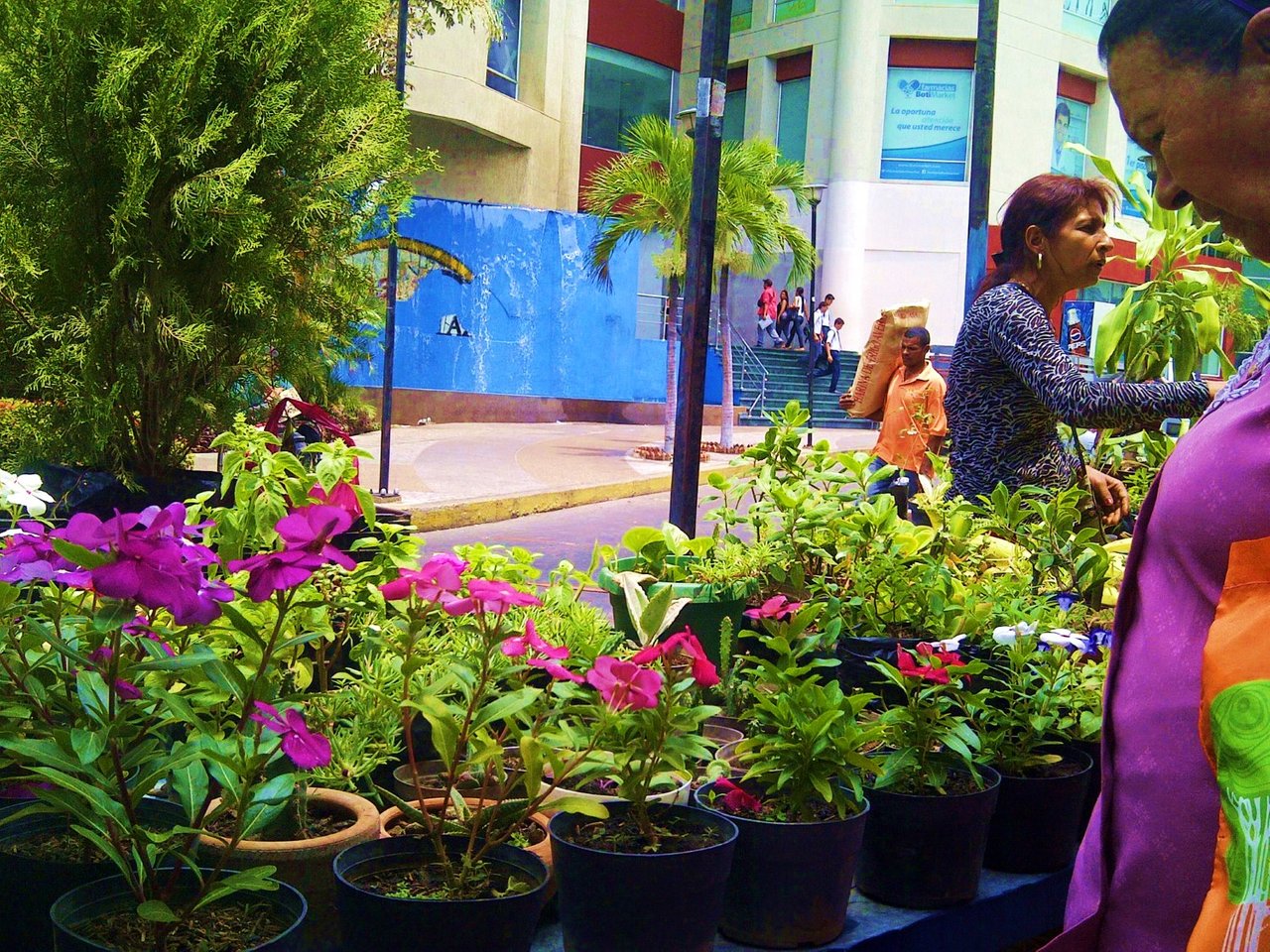 (Personal bank of images)
---
La urbe tiene sus propia paleta, medio muerta, medio apática. Y ahí siempre la vida hace de mejor contraste. Frente al C. C. Cumaná Plaza, hace unos meses estuvo poniéndose esta señora, a vender sus macetas de flores. Yo perdí la oportunidad de traerme a mi casa esos colores. Pero me traje esta fotografía.
Esto es en Cumaná.
---
Urbanity has its own palet, dead, apathic. But life is always there giving it its constrast. Right in from of Cumaná Plaza Mall, fue months ago a lady was daily selling her beautiful flowers. I lost the opportunity to take bring those colors home, but I brought this picture.
This is Cumaná city, Venezuela.