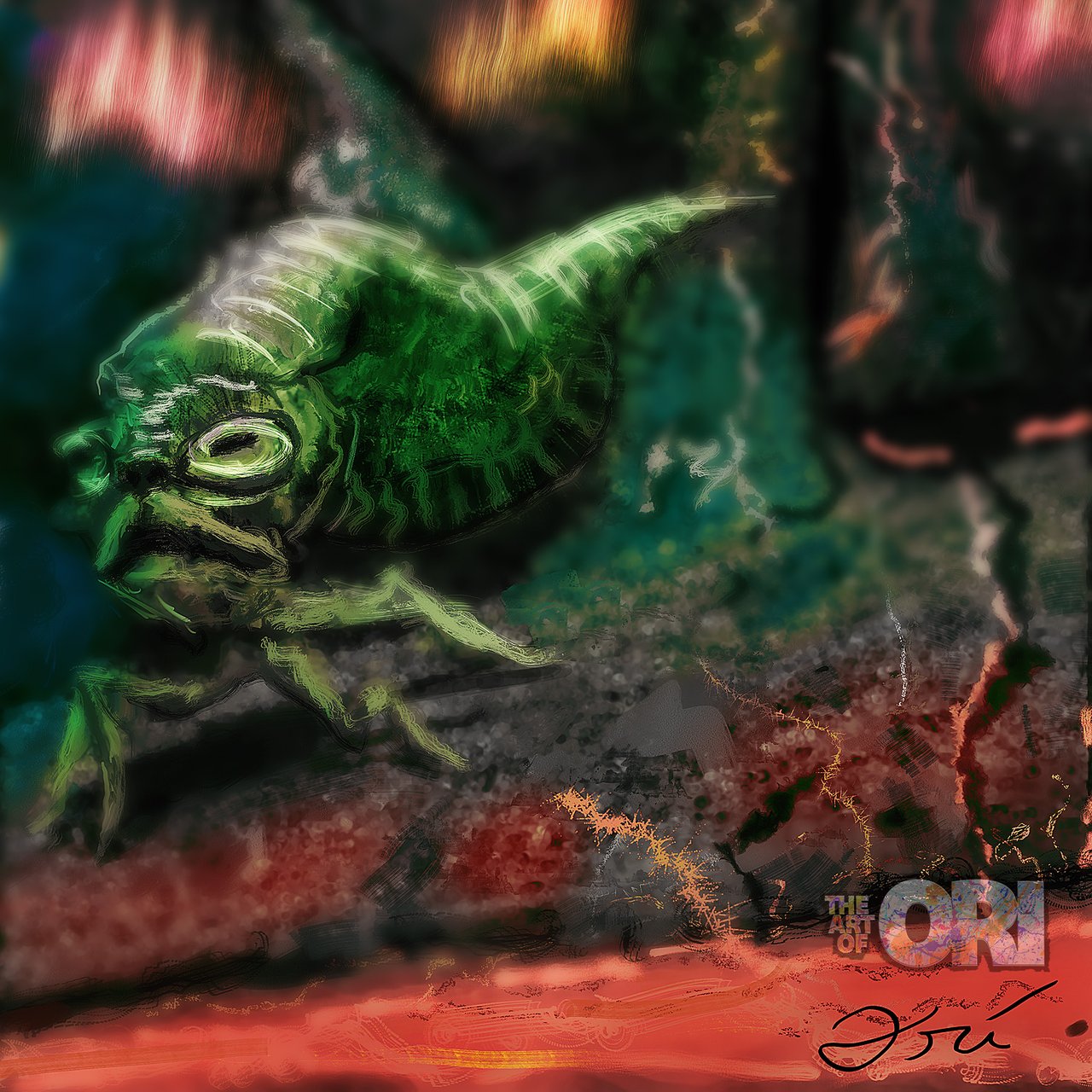 Ok, if I have to admit it, I was originally working on sculpting an octopus in 3d... but I was getting frustrated with it... I was more in the mood for messing around than creating a photoreal Octopus. I wanted a complete scene.... I also wanted to try other renderers besides what I normally use.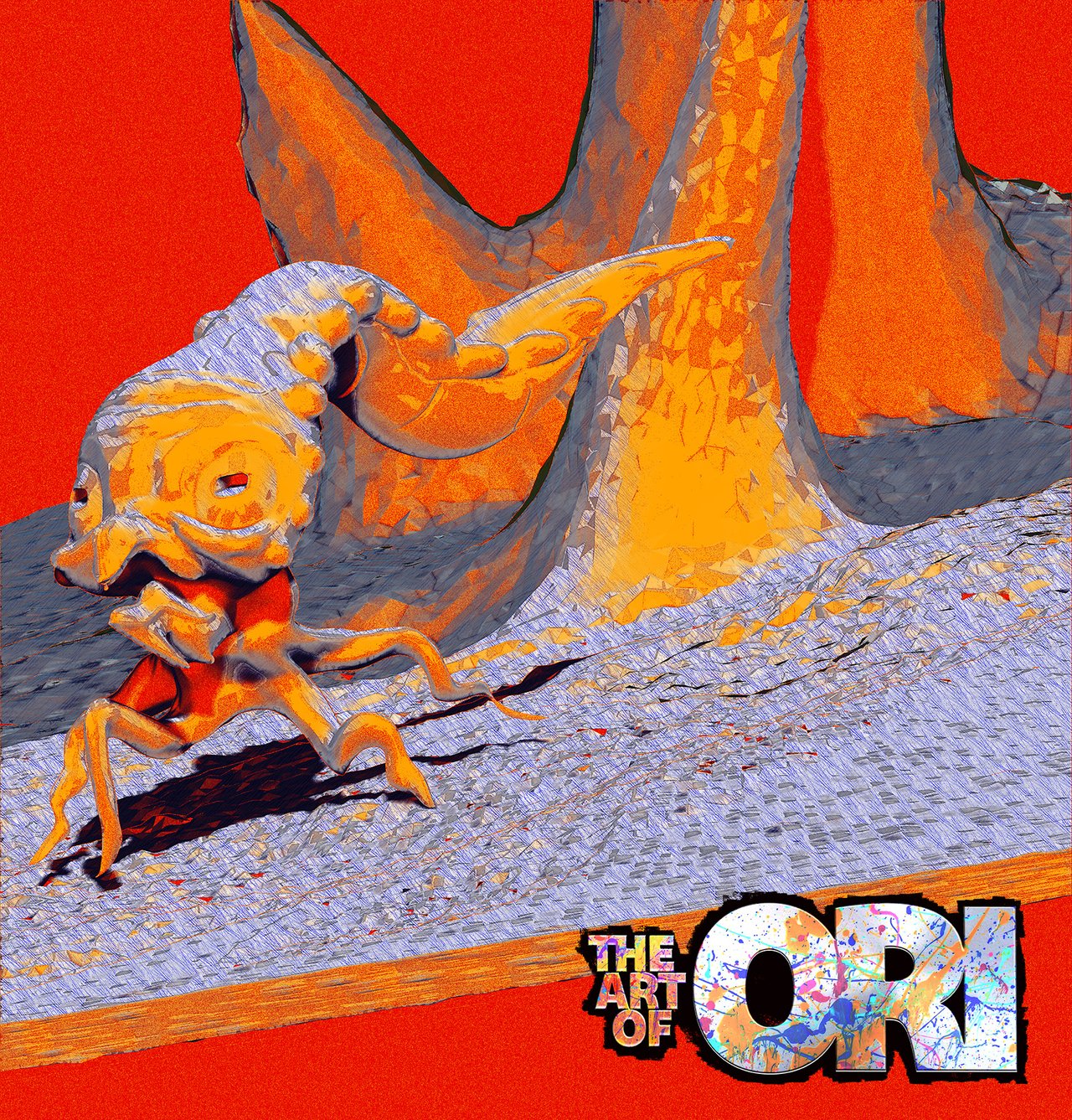 After enough experiments, I got something kind of cool (See the really organgish image) ... And then it was time for painting - the 3D rendererd creature and world became nothing but reference material. I"m pretty happy with how it turned out. It's original, has a bit of personality, and has plenty of story.
If I was as cool as @yanes94 I'd also be telling you what star system this little fellow lives in, what the gas makeup of the atmosphere is, and why this guy happens to be going towards the lava for.... But alas, I did not come up with all that stuff. I do point it out though as a symptom that Steemit/Ntopaz is already having an effect on me.. I finished the piece, and immediately started thinking that this could use a story. I usually leave "Story" as a compositional strategy that leaves the viewer trying to figure out what is going on and why.... As compared to me telling them that stuff. I do it as "it looks like something is happening" - but there is a magic to doing it the other way, having a story, and making the elements match it (for example, if the atmosphere is so thick, the creatures could have gills to filter elements out of the thick flowing atmosphere as they moved through it.
So... Thanks everyone for the comments, votes, resteems, and helping me improve as an artist.
Make sure to follow- good stuff coming at you daily.