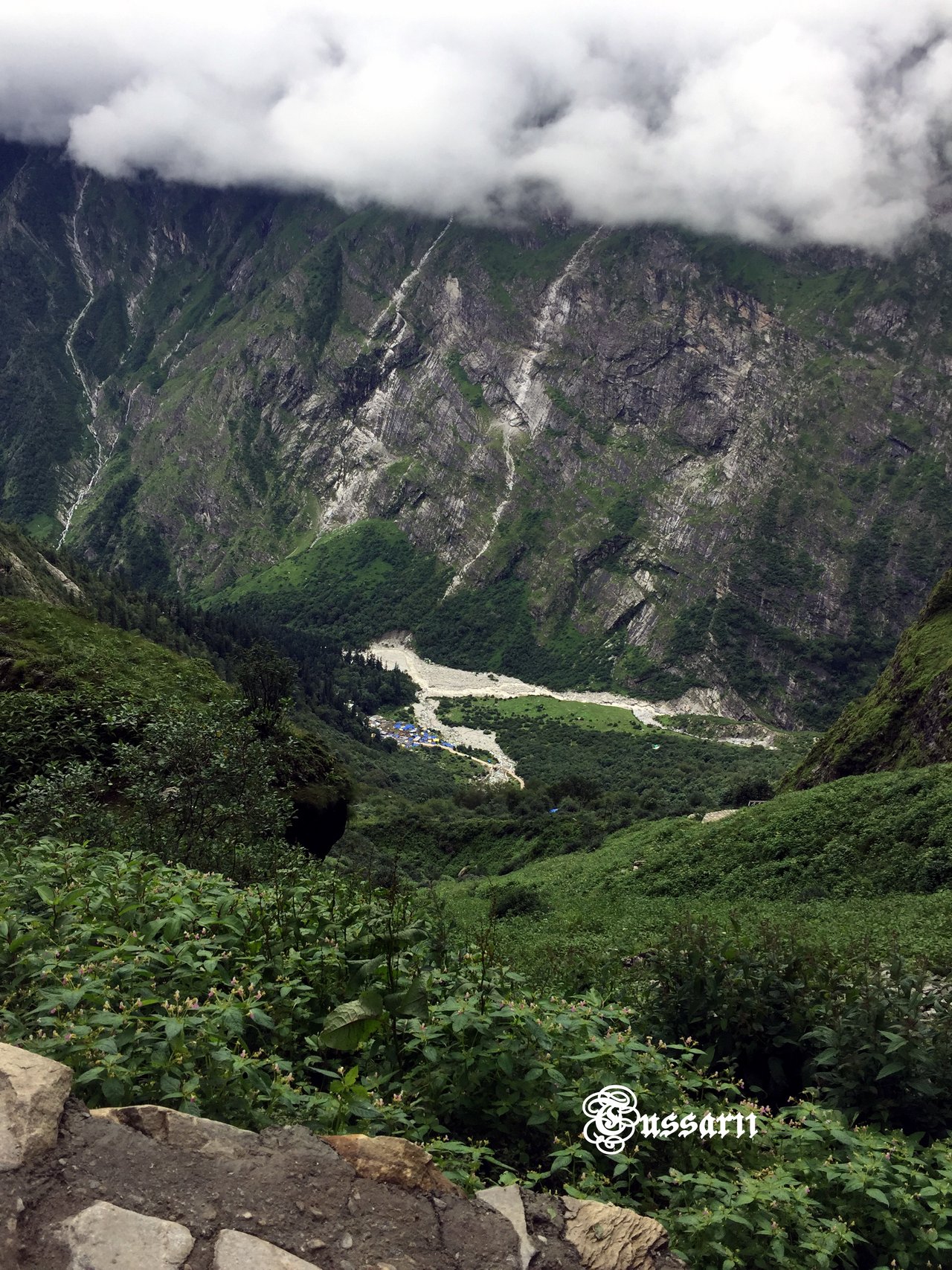 Hello Friends.
This photograph is telling the real beauty of White clouds and green hill's. The small plants on mountain and White clouds make this photograph beautiful. This photograph is taken during the valley of flowers trekking. It is beautiful trekking for flower lovers. These white clouds are touching top of these hills it is really awesome view. This is god make nature which is incredible. it is Fresh clear and awesome weather over there. Hill's clouds and flower plants make this photograph more beautiful. This place is the heaven on the earth. I try to capture Beautiful white clouds with mountain and small green plants with this beautiful nature.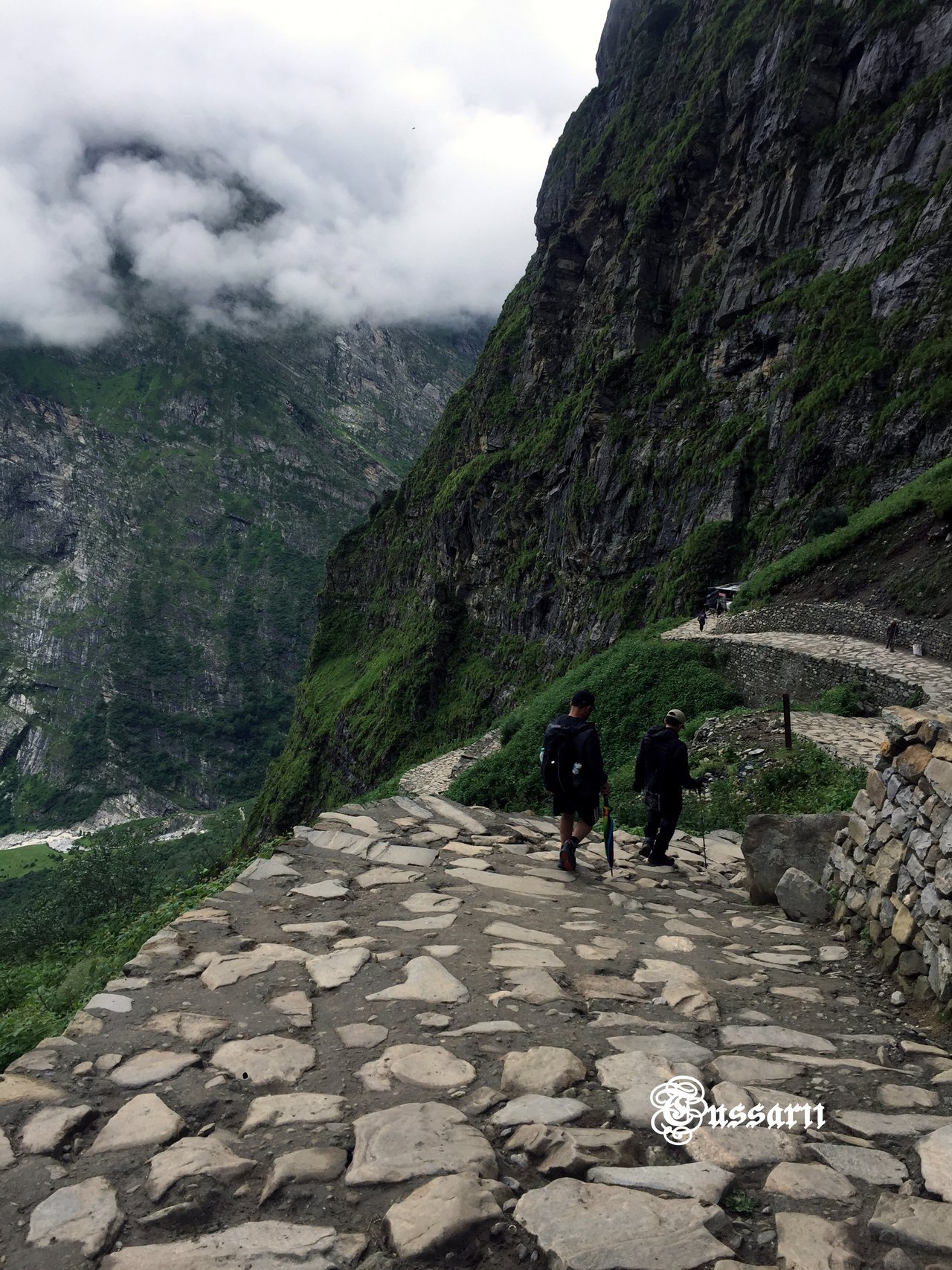 2nd photograph it try to cover beautiful walking way which is going to top of the mountain. Ths cloud layers as on same level. I hope you like these photographs. This photograph is taken during the Valley of Flowers trekking.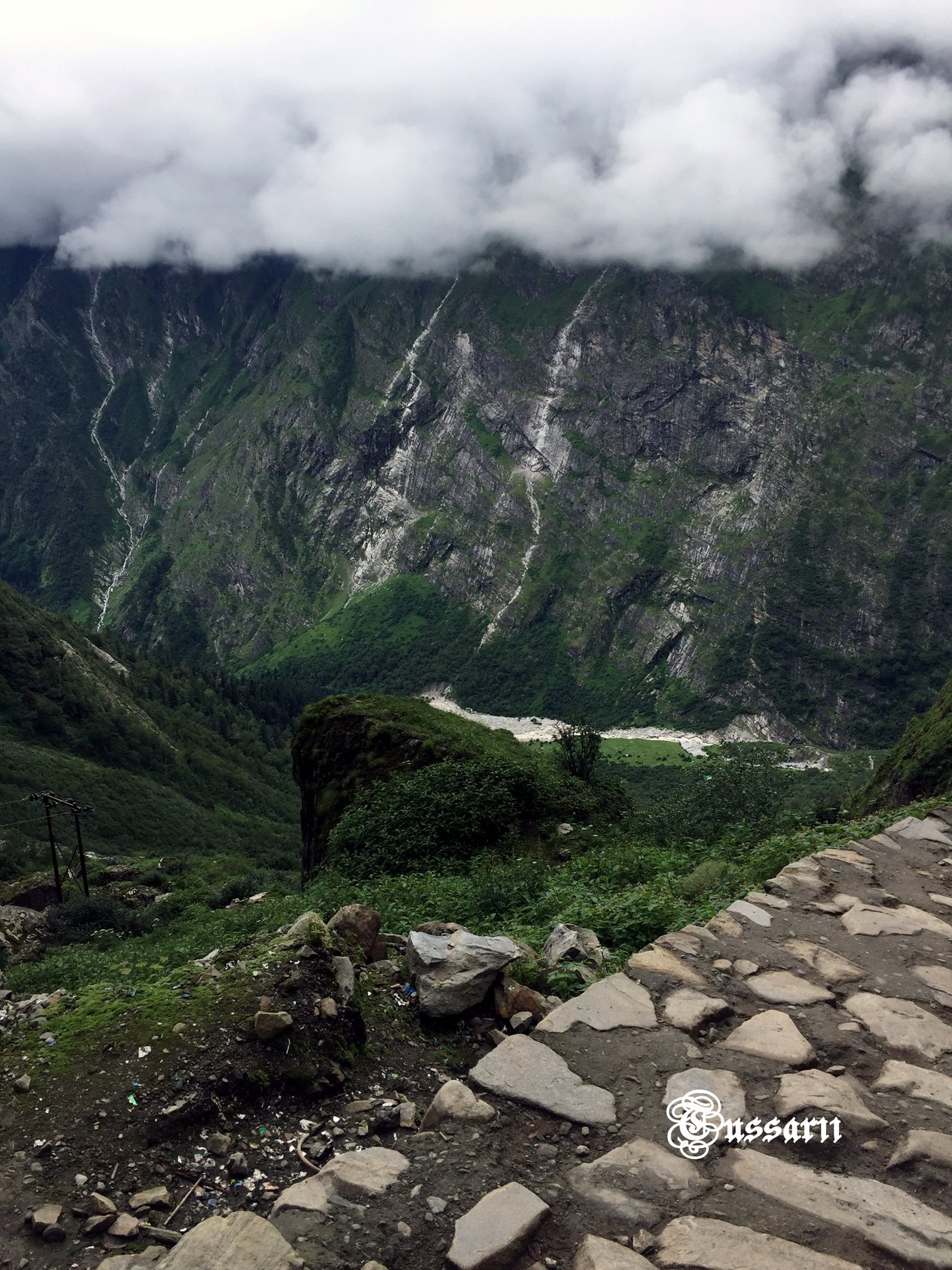 3rd photograph the Paths of water has run on hills it is makes this photograph amazing. The river running in the valley looks beautiful. The Plants and the small groups of grass on the mountains enhance the beauty of mountain with green tones. This is really beautiful view.
This valley is full of the beautiful flowers and Green nature. This can be seen in above photographs. This place is the heaven on earth with full of beautiful flowers. Nearest airport for reach this valley is in dehradun city it is 287 km Away. From there we have started our journey by road till gobind ghat. It is 265 km from the dehradn by road. We stay one night at gobind ghat. Next morning we started out trekking to the valley of flower by walk. Our base camp was at Ghangaria which is 14 to 15km from the gobind ghat. The Valley of flower is located in the Chamoli District Uttarakhand state India. Height of this valley is 3300 to 3650 meters above sea level.
These photographes are taken from Apple iPhone 6 F/2.2 Focal length 4mm.
If you like this photograph then pleases upvote and comment on it so your comment will inspire me to share more good photographs.
Thanks for visit.