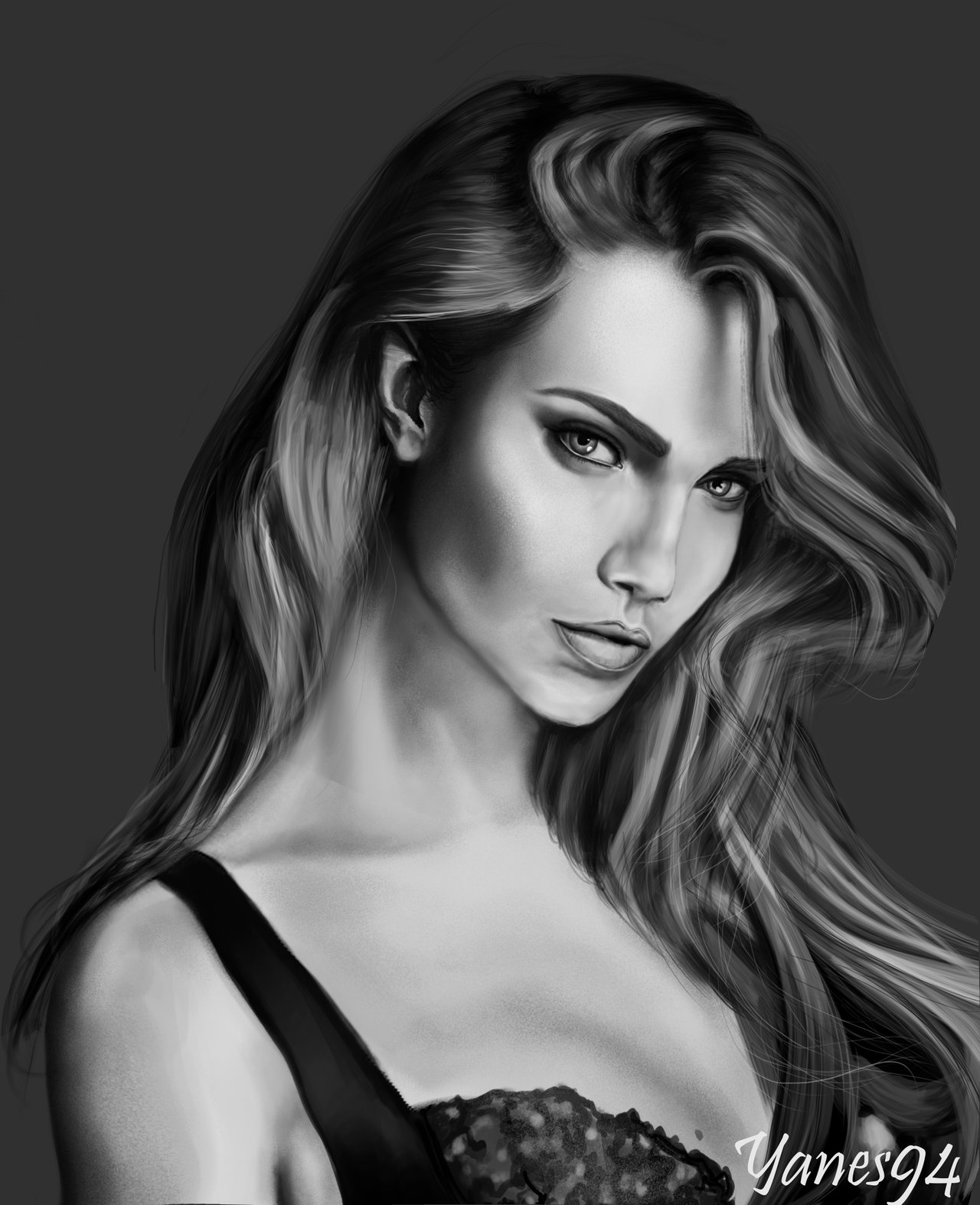 Hey, hey... dear friends, how are you?
Greetings to all and I hope you had a naughty weekend. Between yesterday and today I was struggling with my Ps which every day gets slower and does not let me make my illustrations... I NEED RAM MEMORY!!!   
The truth is that slow and everything had to work like this, this time I did not want to work on anything "mine"... (by this I mean that it is not that NO, I did it, that I stole it or it is a simple photo with filter... it is only a portrait in studio mode with your reference, you can understand? lol) I wanted to make a portrait of a real woman, this because I need to improve on the real features of a woman. I want my designs to go more realistically and I can only achieve that by drawing real people and not so much of my imagination. "At least for now"
For this first studio I chose a model and actress named Cara Delevingne, what she does I love!!! In my opinion she is a very talented girl as well as beautiful, one of the things that most attracts my attention is her face... she is pretty but she has that bad girl touch that I like. XD
Well dear friends... I hope my portrait looks like Cara or at least I got a little closer, what do you think?

For this job again I decided to work with a large stain instead of a sketch and then move on to draw and shape it.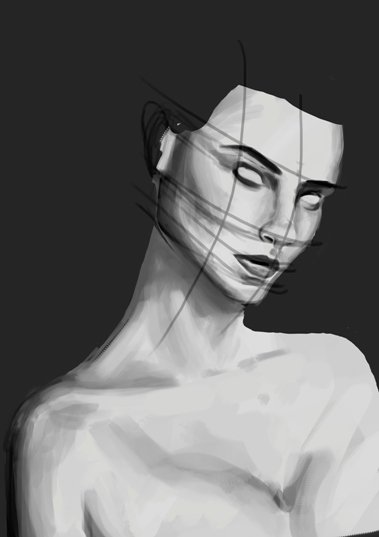 Here I started to work on details such as hair and clothes and I had a little more shape in my portrait.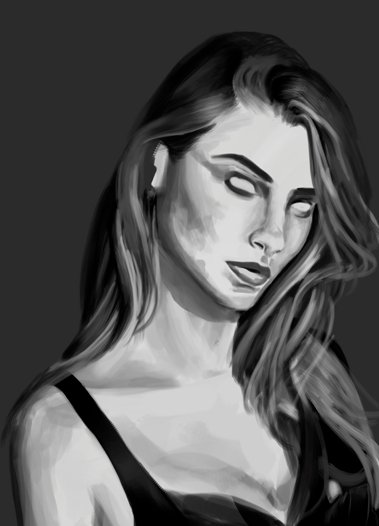 As I used a brush with textures and I didn't like the stripes it left, I decided to follow the advice of several Steemians Artists who told me to use a soft brush on top so that those stripes would not be seen.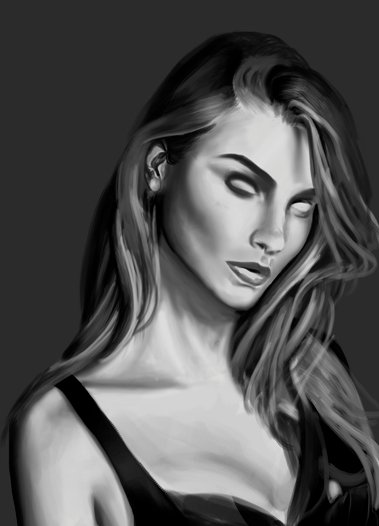 Here I dedicated myself to better detail the features of the face so that my work was taking shape.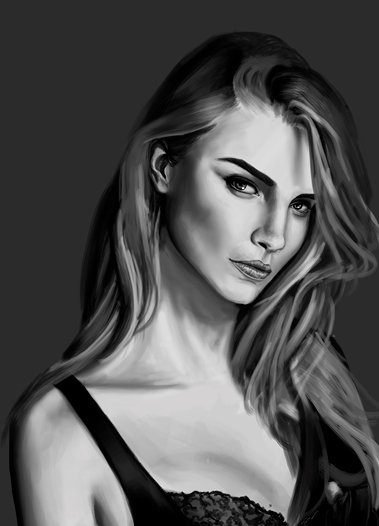 In this part many things changed, I put the neck smaller and the face is almost ready but I realized that I was a little chubby XD.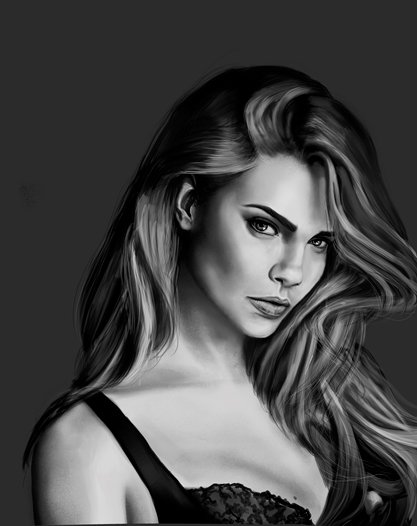 FINAL RESULT
In the final part of my painting I finished the details of the hair, skin and eyes and other details that I had left for the end.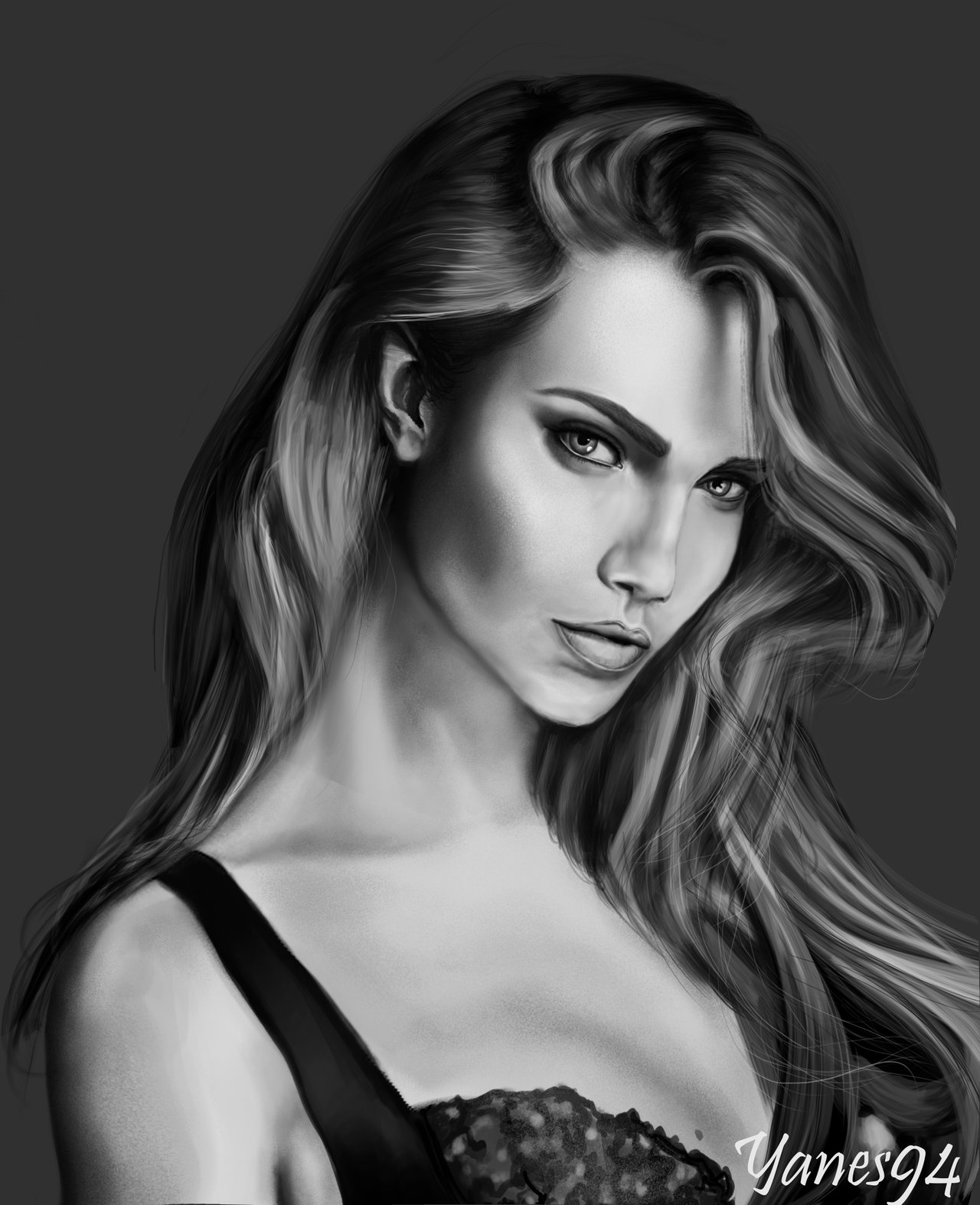 Reference Image:

MATERIALS USED:
Laptop
Photoshop
Bamboo Tablet

Grateful to all of you for seeing and supporting my new work, I would be very happy if you leave me in the comments your opinions and criticisms regarding this style or my work. His criticisms help me to grow and encourage me to work harder to improve my art.

See you soon dear community, thank you for viewing and supporting my publications. 😜

Copyright @yanes94 - All rights reserved.