Hey Steemians lovers of art!
How have been everything to y'all this days? Have you learned something cool? I do have learned a lot this days, about how steemit works, the differents plattaforms, and about the awesome people and communities that make life here on steemit. I hope soon I will be a blogger who can apport so much to this community too.
So with all this enthusiams I bring you up this illustration I made a few days ago. It's named Cherry. A cute and interesting girl that I really enjoyed to drew. She's a badass with a lot of sense of fashion who loves wear originals things that represent her, in her miltary style jacket I put some Venezuela refferences, just like the flag, and she enhanced it more adding some accessories and cutie patches. Her hair has blue reflexes and shadows, she has blue and almond eyes.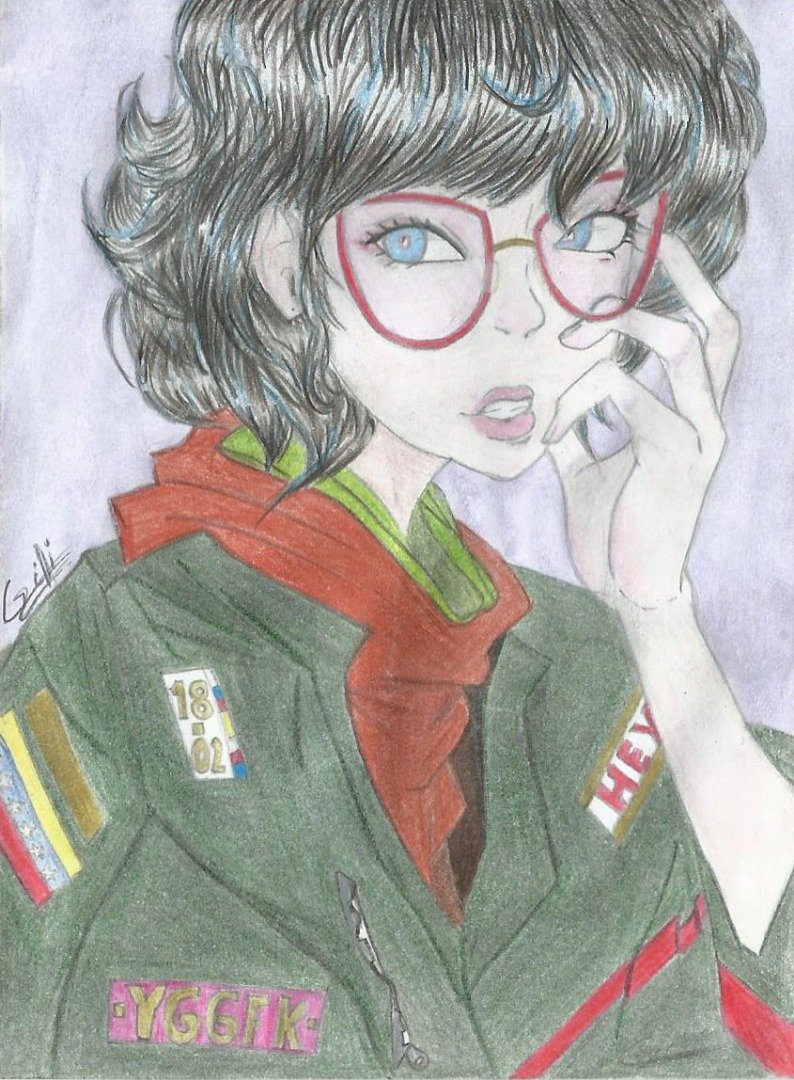 From when I drew her, I was searching a new style of drawing that would represent me. And I found that this style that can be like half american comic-ish and half manga could be my thing. I'm really proud with the result. I hope you like it too.
Here I'll show you some of the process to draw her and the methods that I used.
1- Here you can see the first sketch of Cherry: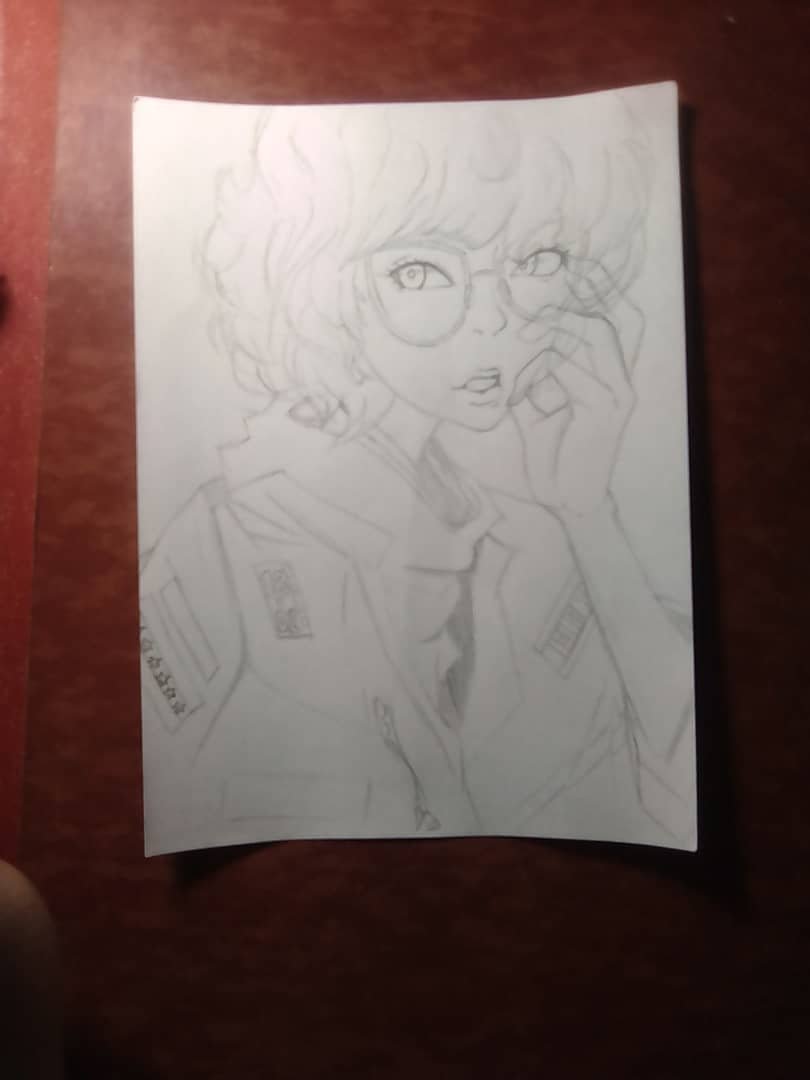 I used a typically graphite pencil, I will not get deep into a sketch process yet for this post.
2- Then marked a better lineart with a darker pencil: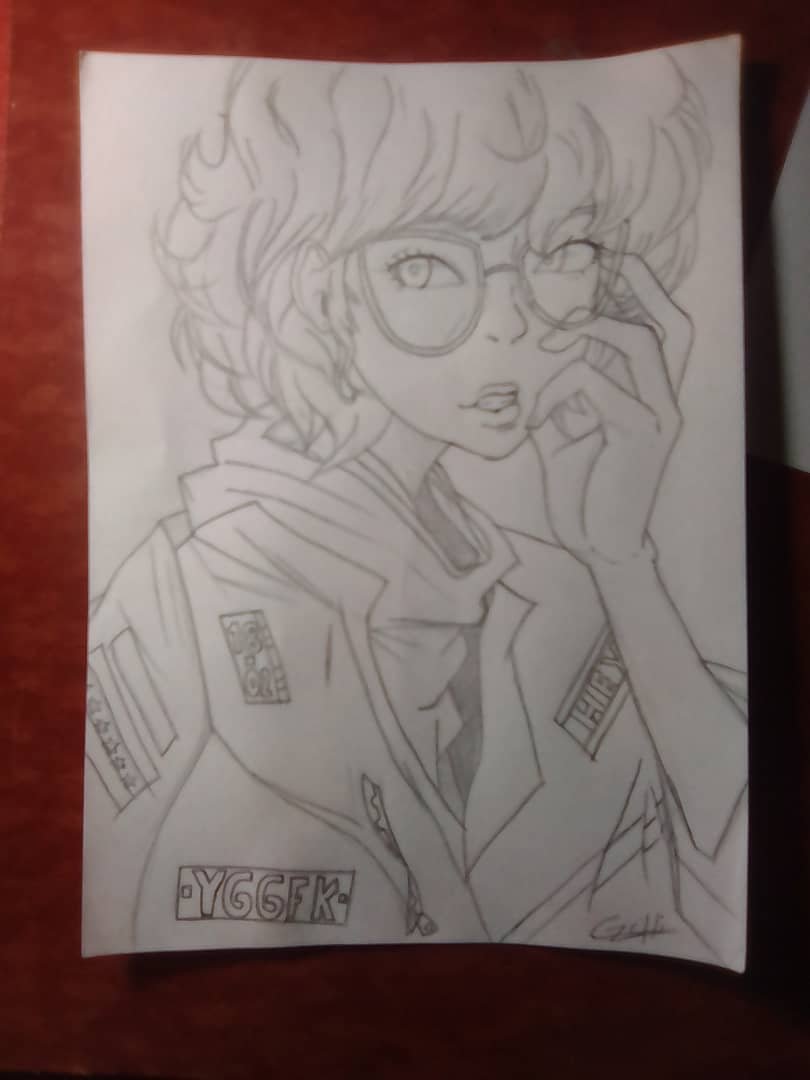 3- I added some depth on her clothing: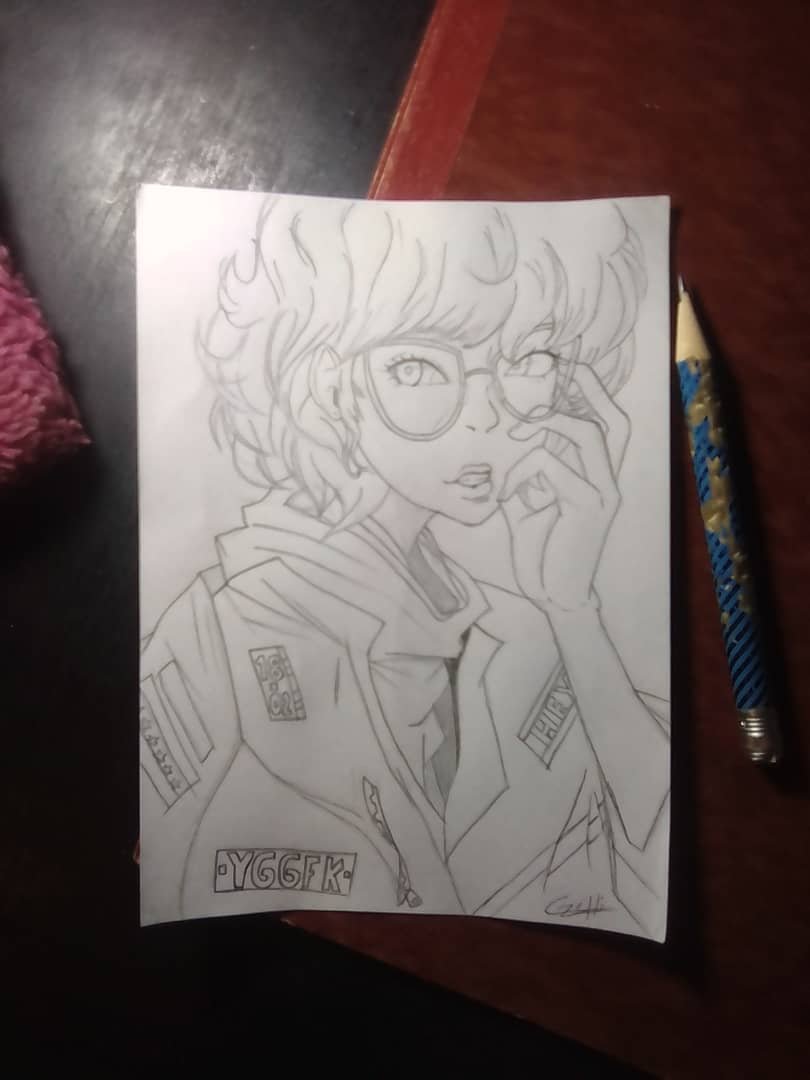 4- The I painted it with colored pencils doing circular strokes.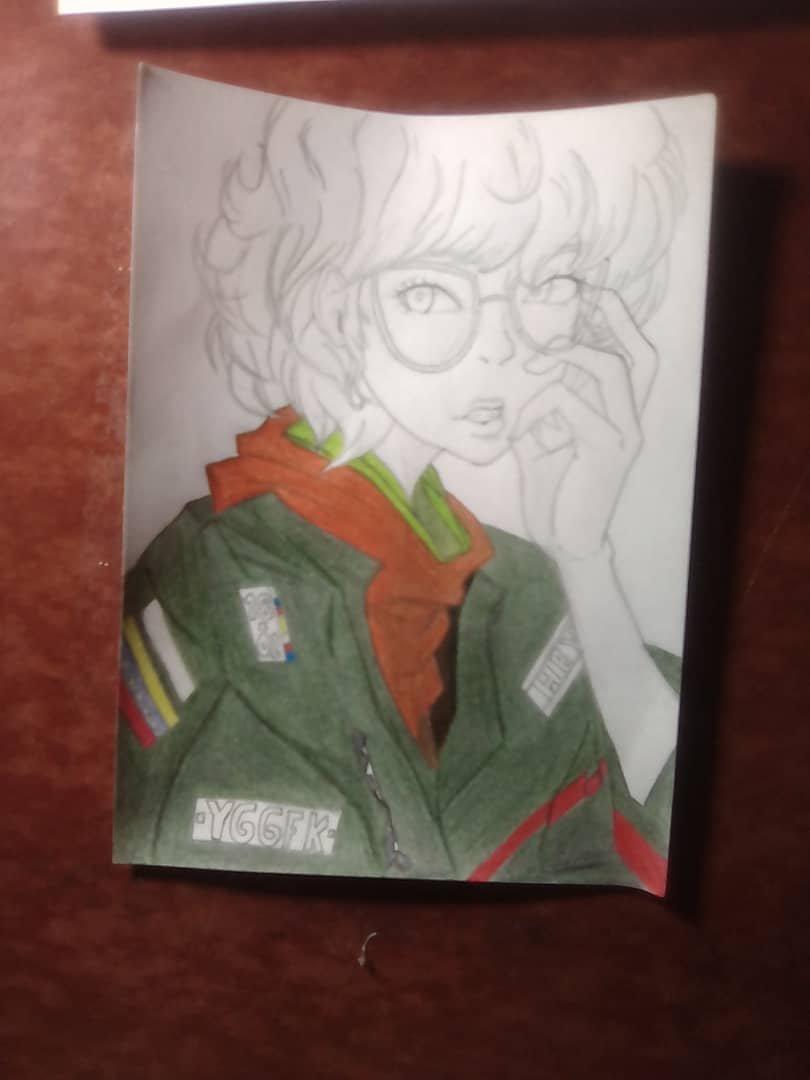 I combined a grey color and a green one to built up that military green color. To make the hair I picked three colors to archieve that shine&shadow effect, blue, dark brown and black.
5- For the final touch I painted her skin in soft pink an a lilac background with watercolors , and added blush in her nose, and hands.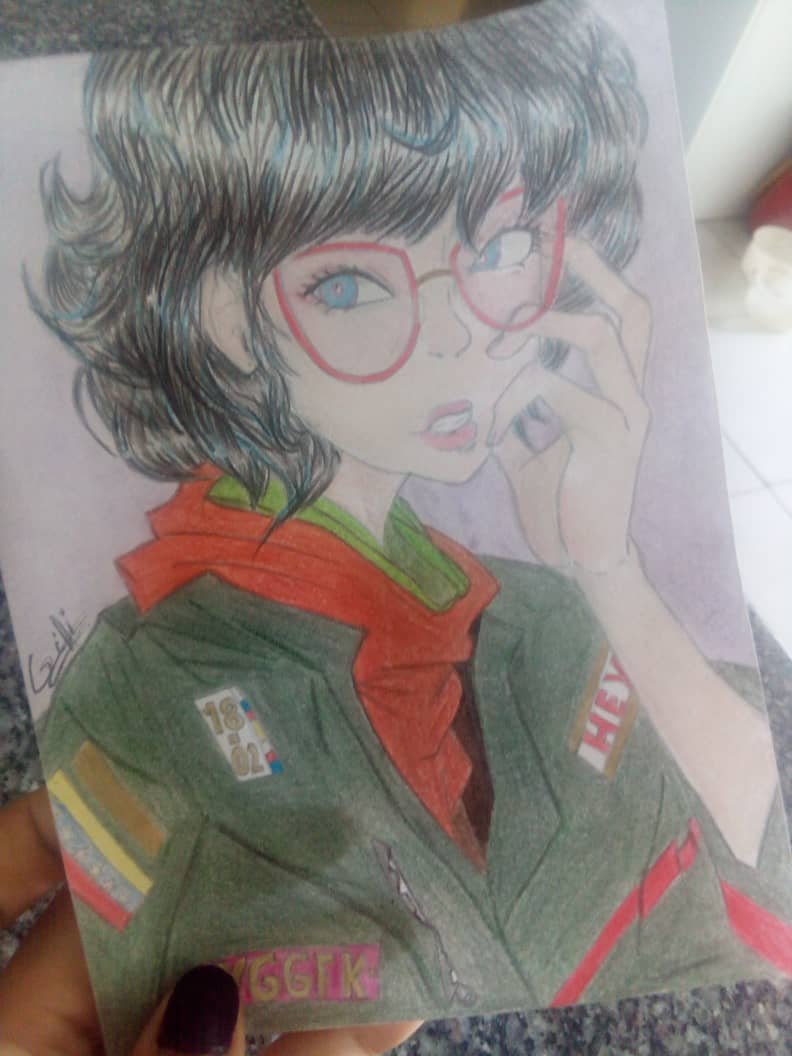 And it's done.
I used a mixed media method, with colored pencils and wattercolors. The Mixed Media, is the combination of two or more artistic techniques in a project, mixes forms of work and materials without any shame (illustration, painting, embossing, calligraphy, watercolor, oil painting etc.). The result is a unique and personal piece, a way to express your creativity. Each project is unique! This tecnique is a really cool way to make awesome and unique artworks, you can mix up whatever tecnique you have learned with another one and give amazing effects to your drawings. I use it a lot, and you are gonna see a lot of it in my blog :)
I want to say too that I just got sing up in @Artopium , a website where you can buy and sell your art! I would love if you take a moment to see my profile and take and look :3 maybe you would like something, and now you can buy a print of the artwork that I just show you in this post :D
Thank you for reading until here! Have a wonderful and artsy day 🎨🖌
Please Upvote, Comment, Resteem, Donate or Delegate to support my artwork!🎨 That would be amazing!! Thank you!
Posted using Partiko Android