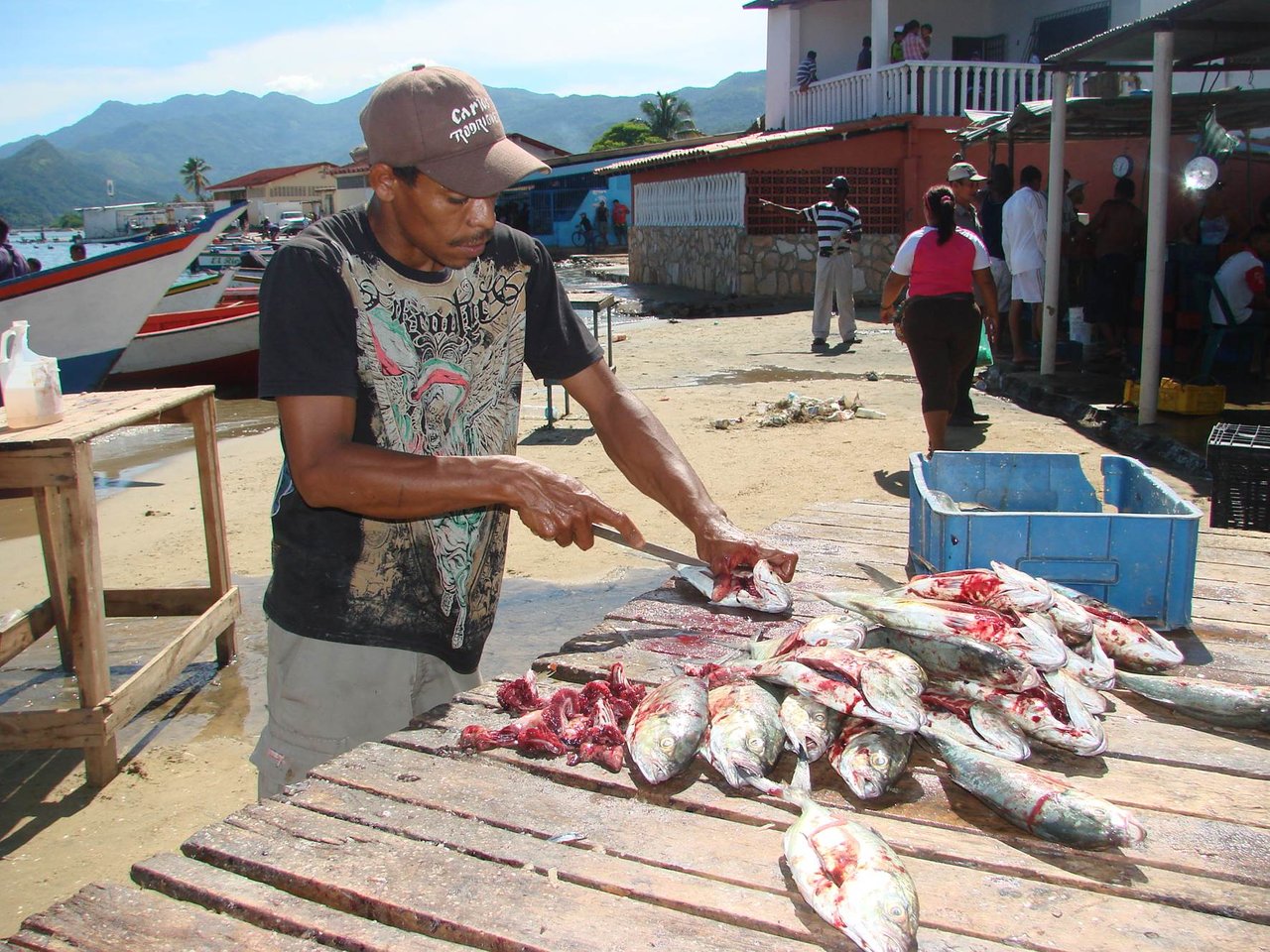 Hola amigos ahora estoy por aqui en el concurso de Stock Photography HUMAN es mi primera entrada, al leer las reglas y entender de que se trataba, porque a veces no las entiendo a la primera.
Sabía que tenía esta foto entre tantas carpetas y me puse a buscar, asi como el refrán "zapatero a su zapato", aquí sería "pesacadero a su pescado".
Todo oficio tiene su arte y este de preparar pescado también, que ellos mismos pescan para la venta de la comunidad o de turistas.
Esto fue durante unas vacaciones por el estado Sucre. Que como siempre un fotógrafo no puede salir sin su amiga, si mi amiga es mi cámara Sony Cyber-shot DSC-HX200V 18.2 MP Digital Camera
Les cuento un secreto mientras el señor pescadero hace eso en 15 minutos yo paso horas ja ja ja.
---
Hello friends I'm here now in the contest Stock Photography HUMAN is my first entry, to read the rules and understand what it was about, because sometimes I do not understand them at first.
I knew that I had this photo among so many folders and I began to look for, as well as the proverb "shoemaker to his shoe", here it would be "pesacadero to his fish".
Every trade has its art and this one of preparing fish also, that they themselves fish for the sale of the community or of tourists.
This was during a vacation in the state of Sucre. That as always a photographer cannot leave without his friend, if my friend is my Sony Cyber-shot DSC-HX200V 18.2 MP Digital Camera.
I tell them a secret while the fishmonger does that in 15 minutes I spend hours ha ha ha ha.