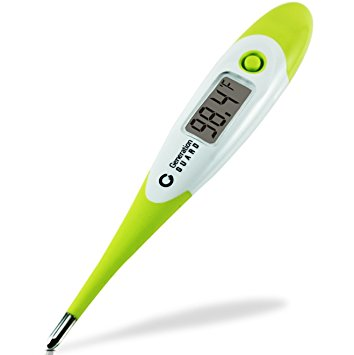 Temperature Ranges at Different Body Sites:
As you may probably know there are multiple sites on the body to get a temperature. I will give an example of all the sites and what the normal ranges are for each site.
---
Different Body Sites:
36.0-37.6 C
(96.8-99.68 F)
---
Axillary - (Under the arm)
35.5-37.0 C
(95.9-98.6 F)
---
34.4-37.8 C
(93.92-100.04 F)
---
35.6-37.4 C
(96.08-99.32 F)
---
Temporal - (Across the forehead)
36.1-37.3 C
(96.98-99.14 F)
---
Thanks for reading another one of my posts. I hope you are keeping up with all of my medical posts and learning some stuff. These post will help you understand your body better, so tune in! If you have any questions feel free to ask and I will do my best to answer them.
Follow me @intrepidthinker for more.
Here are some of my other recent medical posts:
---
Recommended content:
@matt-a, @robrigo, @kotturinn, @tommyinthesun, @modernnomad, @broester, @sid-the-kid, @madscientistx13, @cavalry , @pmill, @funkymunky20000, @joeysays, @amille, @forester-joe, @robomode, @jaredland, @nicolelang