THE JUICY DEETS ON JUICING.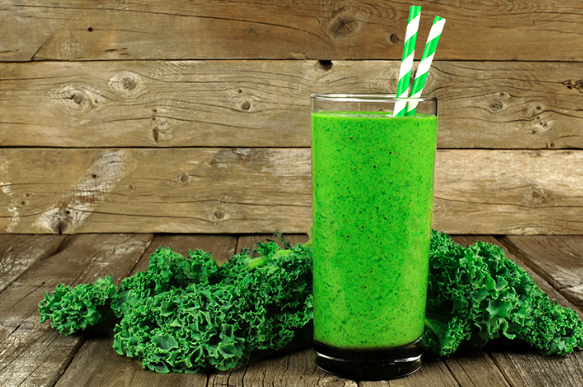 Juicing is all the rage right now. Not only are there juice bars on every corner in NYC, I hear people talking more and more about juicing. I have a few things to say about this, so listen up…(please and thank you)
The first thing I want to talk about are a few personal changes I have made to my diet. Guess what… it includes a version of juice. My personal routine used to include some version of eggs every morning for breakfast. In the past year, eggs have made me feel very full and heavy. So instead instead of eggs, I now have a green shake with hemp protein. My shake looks like this: kale, spinach, almond milk, hemp protein, ice and a couple apple slices. This shake gets me through two spin classes. I feel great. It's not too heavy, it gives me greens and protein. Here's what I know about this juice/shake:
It's low in sugar because I use very little fruit.
It's relatively low in calories.
It includes greens/ vegetable.
It's dairy-free.
It's packed full of nutrients and vitamins.
It has protein (plant-based is not as great as animal-based protein, but it works)
Apparently I'm doing something right because according to Caroline Brown of Food Trainers, her rule of thumb for juice is to "go all green or 1 fruit MAX and have with something you chew (10 almonds or pistachios etc) and absolutely not more than 1 / day".
On to the topic of chewing.
I also know that this simply what gets my day started and what works for me digestively. I will most definitely need a substantial lunch that include REAL WHOLE FOOD. I WILL NEED TO CHEW!!!
According to Priya Priya Lawrence, MS, RD, CDN, Co-Founder Tried and True Nutrition Inc:
" Juice is not a meal, no matter how green it is. Physiologically speaking, our bodies preferred method of digestion is our own mechanical digestion such as chewing. Salivary enzymes begin the process of chemical digestion in our mouths and this is skipped when we juice instead of chew our food. Juicing excludes the fiber which we want as much as possible for benefits such as controlled blood sugar, weight loss and heart health. It also increases the concentration of sugars, even from the vegetable juices so don't be fooled by the all veggie juices either."
There are a few things I want you to consider when you JUICE.
What is your motivation?
Are you blindly buying juices or are you reading the labels?
Is your plan sustainable?
MOTIVATION
Many years ago I did The Master Cleanse. LIVING. HELL. would be two words I would use to accu-rately describe the 10 days of water, cayenne pepper and lemon I put myself through. It was awful. I was basically starving myself. I lost 10 lbs and then gained it all back again.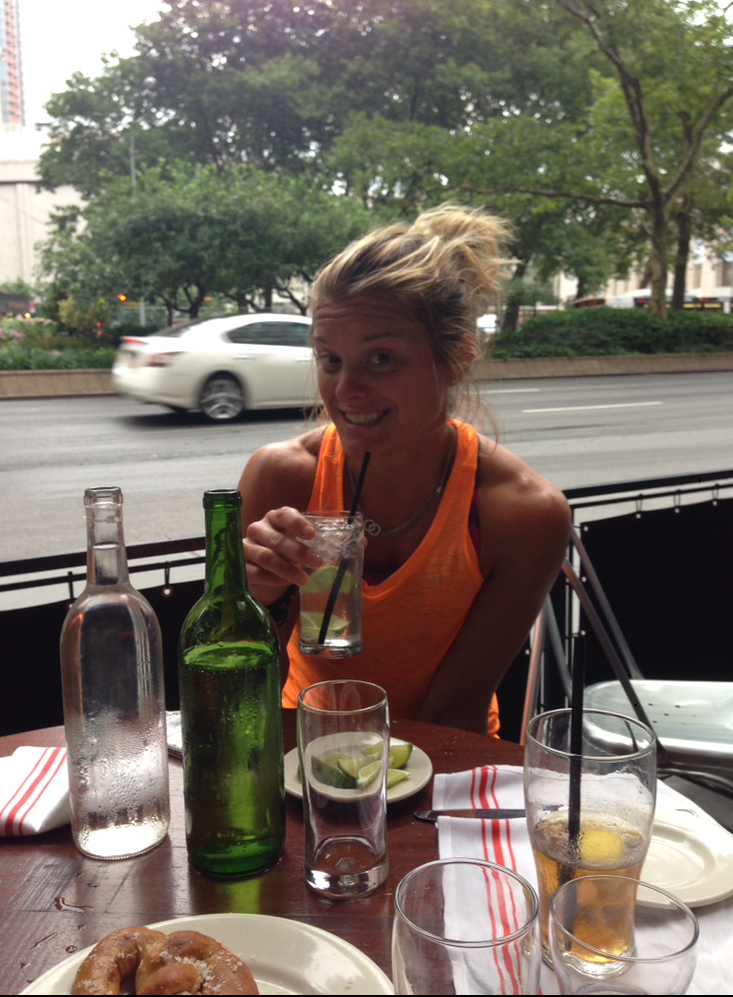 The TRUTH is I did because a girl I wanted to be with was doing it and I figured it would be a bonding experience for us. That girl worked out about as well as the cleanse. I told other people that I was doing it to cleanse my system. LIES. I wanted to get with that girl AND I wanted to lose weight. Everyone says they want to detox their liver and EVERYBODY really just wants to lose weight. If you really want to cleanse your liver, the best way to do that is drink more wa-ter. So stop it.
So ask yourself honestly, what is your motivation?
Here's a few good motivations:
"It's the easiest way for me to get breakfast in in the morning."
"I love the taste and it's a great way for me to get in my greens"
"A really cute girl works at Juice Press and I like to flirt with her."
Here's a few bad motivations:
I'm cleansing my liver. (aka I'm trying to lose weight)
I replace my meals with shakes (aka I'm trying to lose weight)
It's lower in calories (Nopes!!!)
ARE YOU READING THE LABELS?
If you aren't, you are going to be SHOCKED by how many calories and how much SUGAR is hidden in these juices. Caroline Brown reminds us that "Many green juices have as much sugar as a soda. And research shows that people who consume sugary beverages generally don't compensate for drinking those calories by eating less food." You should be reading every label to everything that you put in your mouth. (insert dirty joke) Everything you eat is either making more healthy or more sick.
THAT IS THE TRUTH.
Just because a certain food comes from a health store does not mean that it is good for you. I am SHOCKED at the amount of calories in some of these juices and foods. Just because it's green does not mean it's not loaded with sugar. The first thing I look at is the ingredients. Too many fruits mean too much sugar. Next I look at the overall calories and lastly I look at grams of sugar. There is no way in hell I am going to drink 400 plus calories (unless of course there is tequila in it..hahaha just kidding. haha no i'm not)
READ LABELS.
IS YOUR PLAN SUSTAINABLE?
I don't believe in diets or fads. The way I eat today is the way I plan to eat for the rest of my life. It's a lifestyle. This is the way I LIVE MY LIFE. When I hear about people having a shake for breakfast and lunch and then a reasonable meal, I ask "WHYYYY?" That's not a sustainable plan. I doubt that this is something you will do long term (I hope not!!). So why do it now? Why not instead implement healthy eating habits that become your daily routine.
Here's what comes next "I just need to jumpstart my system." Ok. So juicing is going to do that? It's not going to teach you moderation. If anything it's going to make you hungry and an-gry. Why don't you teach yourself moderation by eating properly portioned whole foods that are well-sourced and organic? Why can't that be what resets your system? This a sustainable plan.
Disclaimer: I do believe that creating mindfulness around what you are consuming by going hardcore into a restrictive diet for a few days happens. But understand WHY you are doing that. If its' well-intentioned then it will work.
What's the take-away?
Once again Caroline Brown of FoodTrainer nails it saying "I do think there are benefits to smoothies but sugar bomb acai bowls have GOT to go. If you are juicing pure vegetables, this can be a great way to get a straight shot of nutrients/energy, tons of b vitamins (the energy vit-amins) and minerals. How often are you eating 3 heads of kale? The problem is when you add fruit to the mix, it's what makes juice more tasty but also adds a ton of sugar."
Use your head. Get real about your motivations. Create healthy habits that become a lifestyle. Don't blindly follow the pack.
You've got all the JUICY DEETS now!