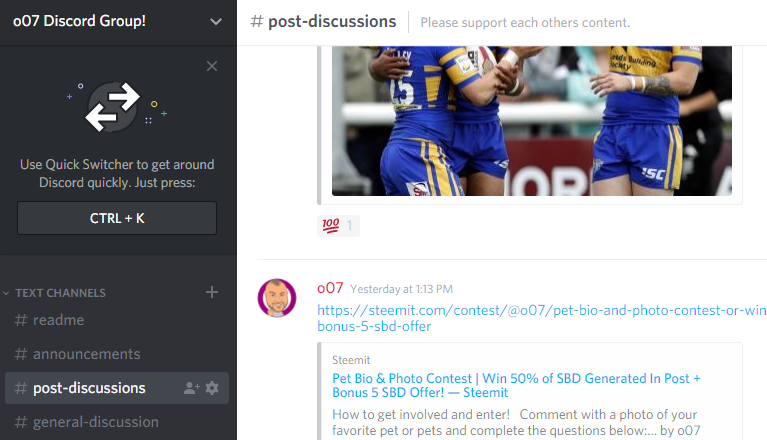 ---
We've been up and running for a few weeks now sharing content and ideas with each other.
I've really enjoyed getting to know everyone and building our group by inviting new friends from our travels.
Our primary goals are to promote our posts, get feedback on ideas and have a great time in the process :)
It's also an easy way to keep in touch with any of your friends that are also on this messenger platform.
If you're reading this and would like to join our Discord channel you can via the following link: https://discord.gg/cuZuGDC
---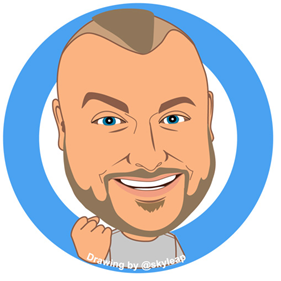 Follow @o07 for contests and @o07life for my journey
Member of #teamaustralia and #steemsilvergold