Here is the recipe for homemade chocolate liqueur. It is a recipe dear to me because it was handed down directly by my grandmother and above all during this Christmas period she used to produce it in industrial quantities for the whole family. The recipe is for a quantity of about 1.5 liters, if you want to make more or less it is necessary to play with the proportions: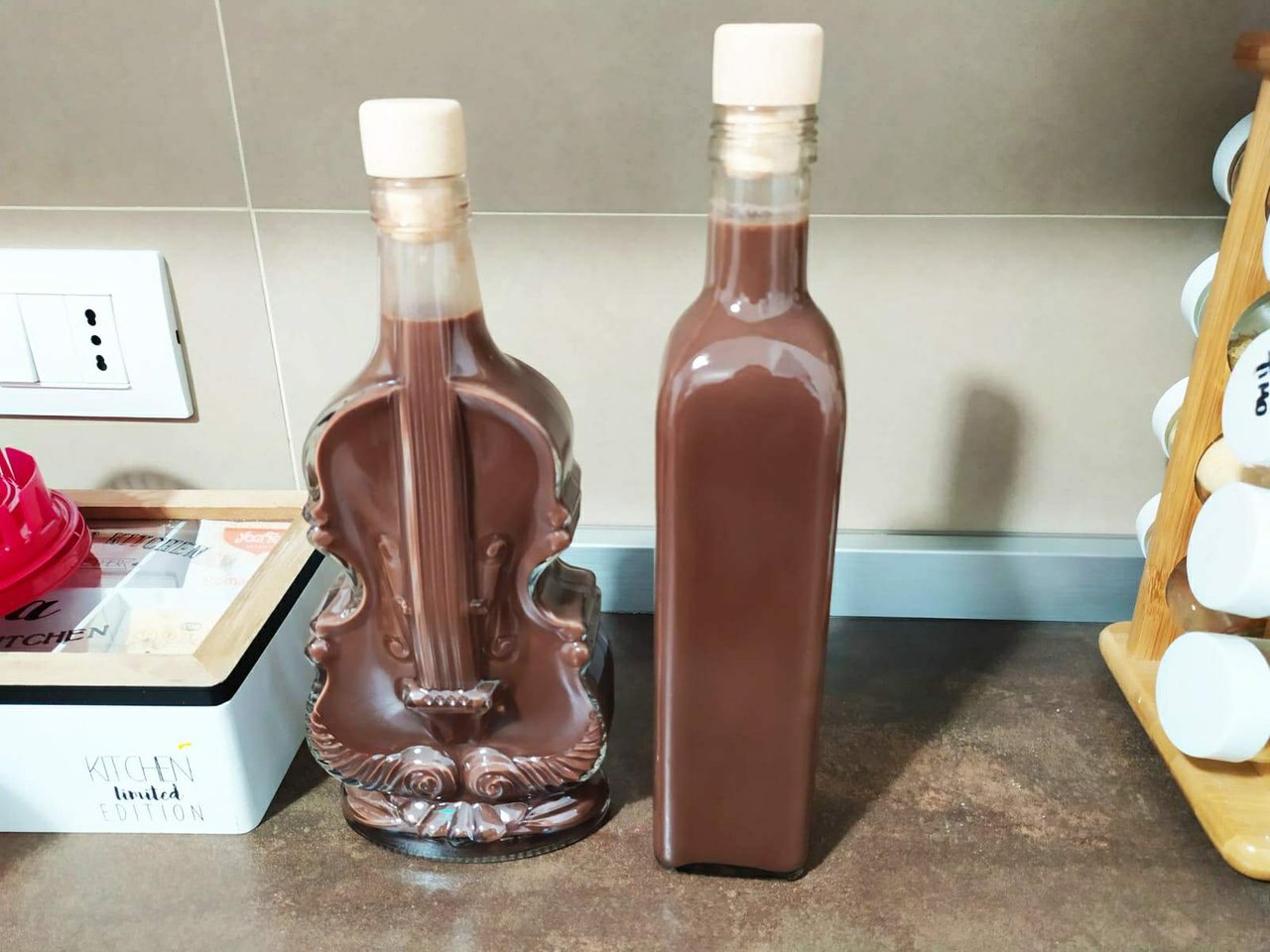 ---
The required ingredients are:
500 gr of sugar
125 gr of bitter cocoa
1 liter of whole milk
200 ml of liquid cream
150 ml of alcohol
Mix the sugar and bitter cocoa thoroughly sieved thoroughly. The more accurate it is, the less lumps will form.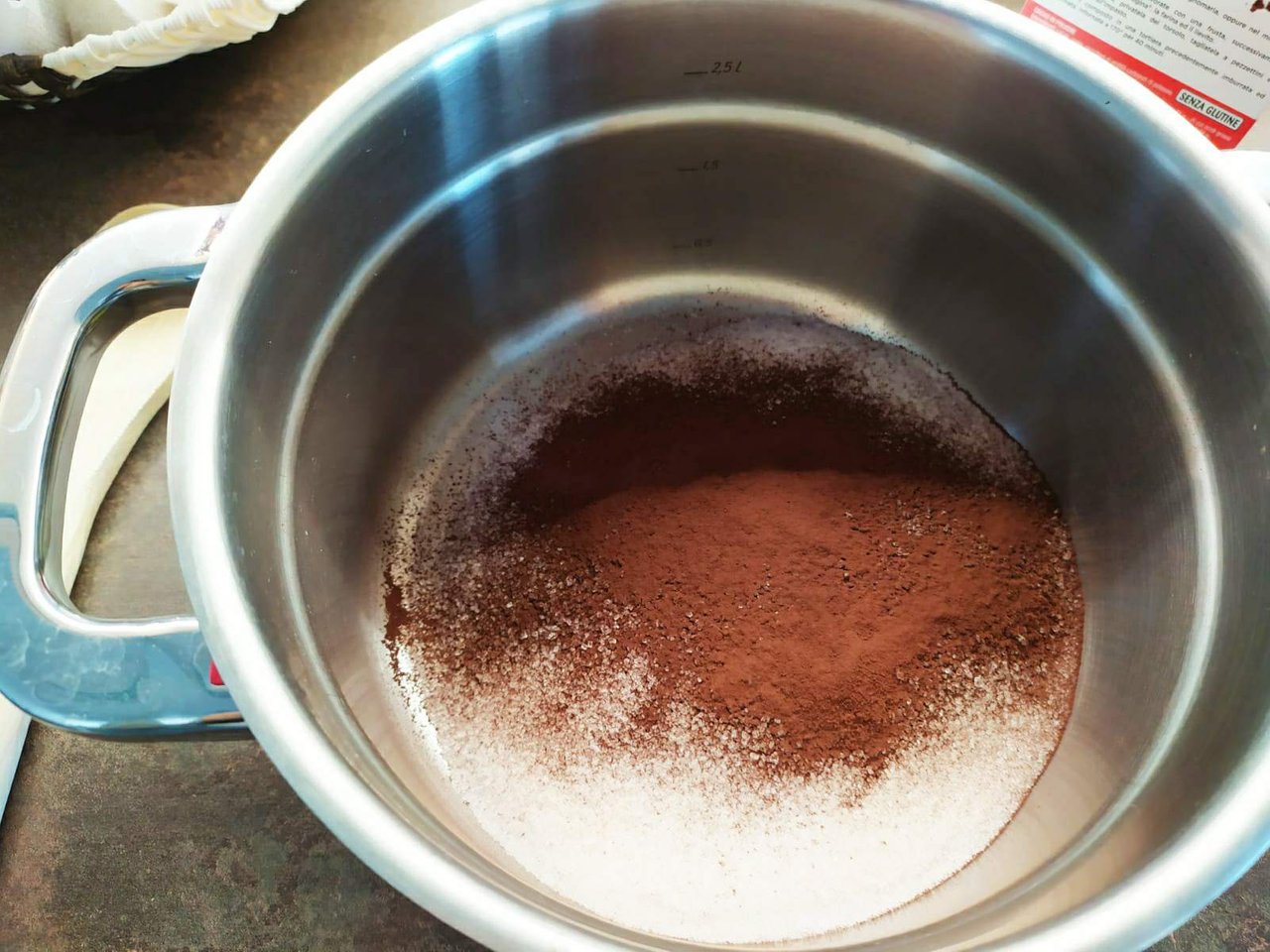 Add the cream and milk and put on fire until the mixture becomes thick.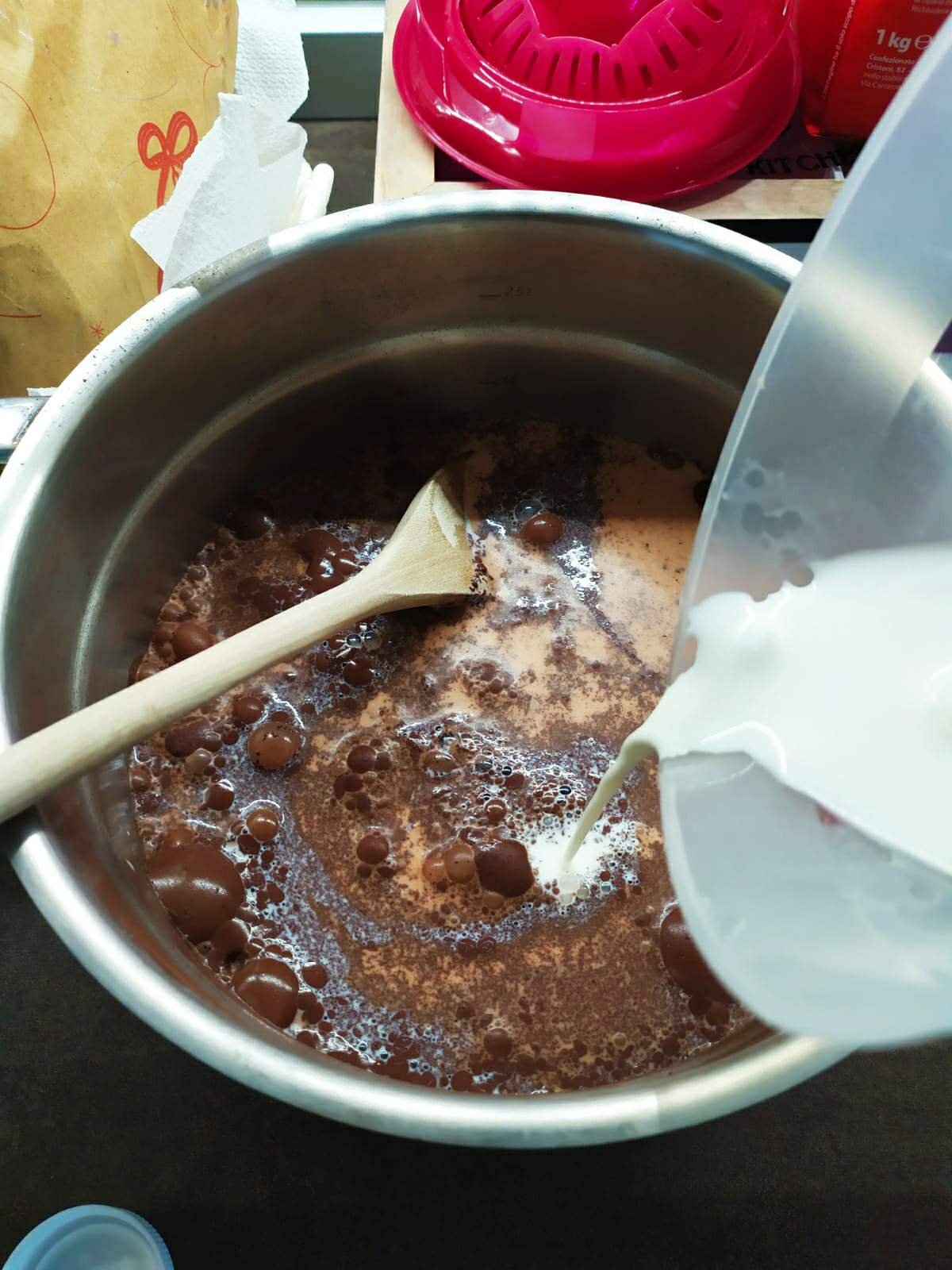 Let it cool down for at least an hour.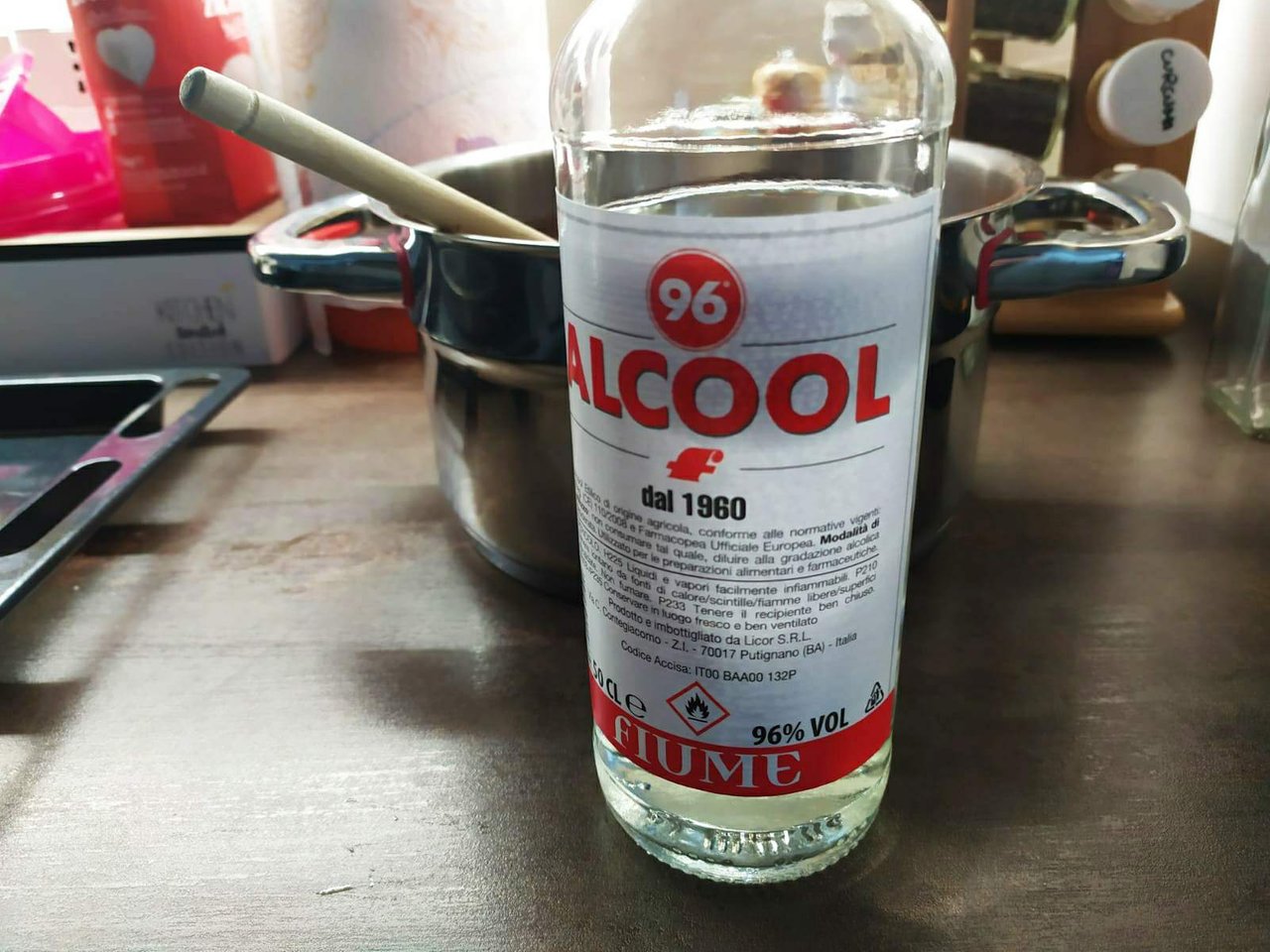 Add the alcohol and mix well. Now you can bottle the liqueur and keep it in the fridge or freezer!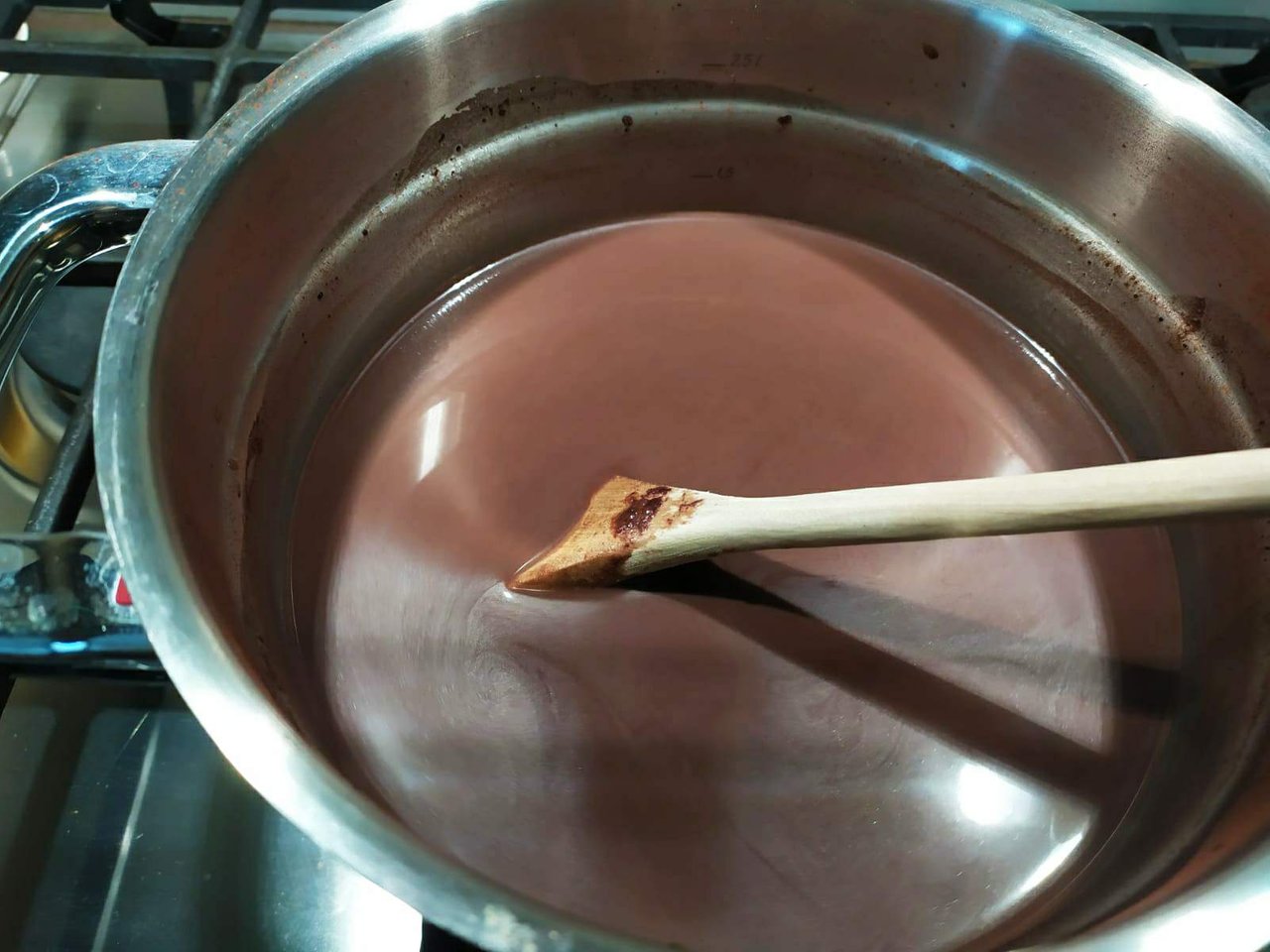 I usually love drinking chocolate liqueur at the end of a meal, especially after eating a dessert or biscuit. You can vary the doses if you want a more sugary liqueur or more alcohol. I hope you enjoy the result!
---
ITA
Ecco qui la ricetta del liquore al cioccolato fatto in casa. E' una ricetta a me cara perchè tramandata direttamente da mia nonna e soprattutto in questo periodo natalizio era solita produrne in quantità industriali per tutta la famiglia. La ricetta è per un quantitativo di circa 1,5 litri, se volete farne di più o di meno è necessario giocare con le proporzioni: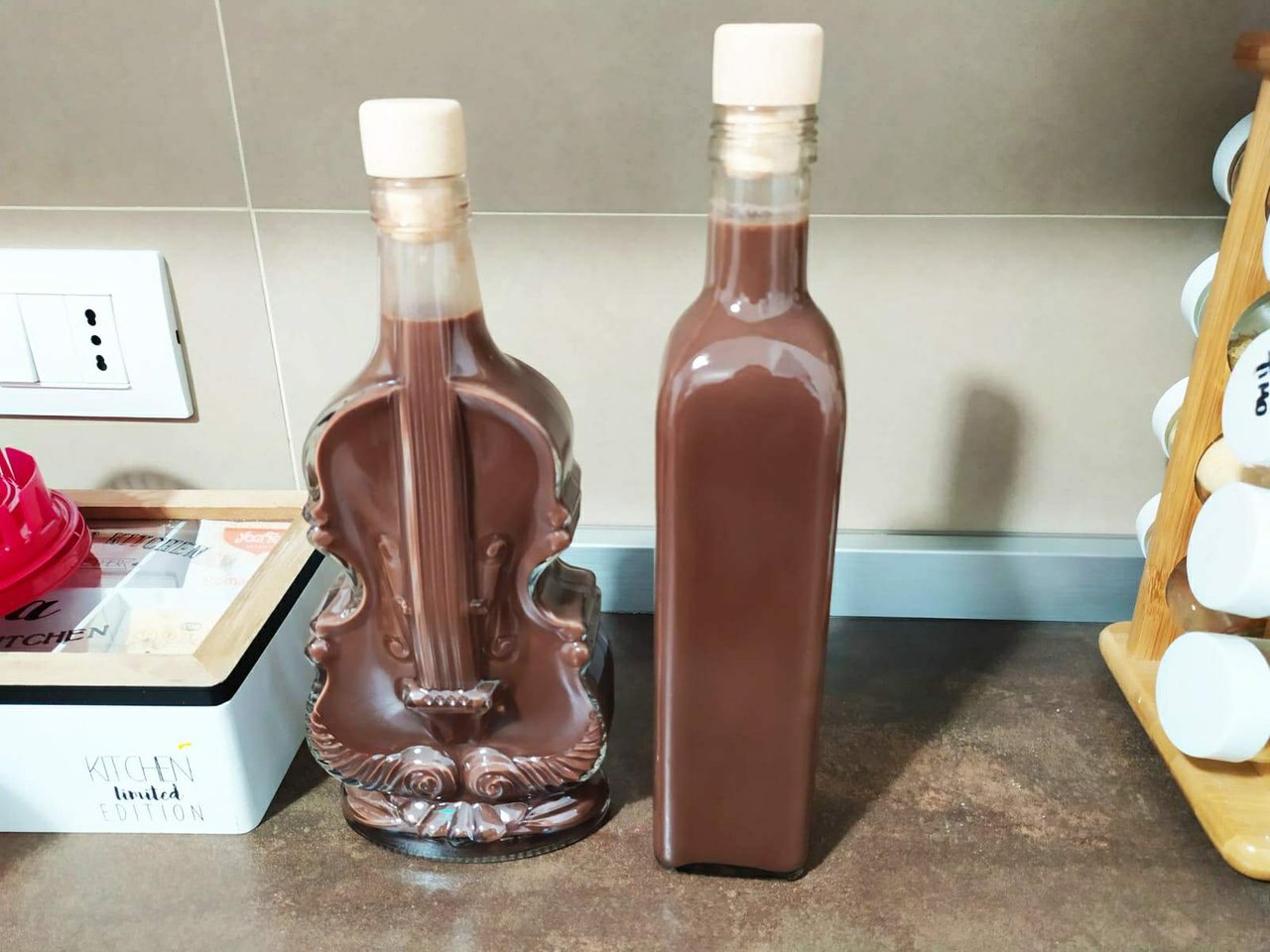 ---
Gli ingredienti richiesti sono:
500 gr di zucchero
125 gr di cacao amaro
1 litro di latte intero
200 ml di panna liquida
150 ml di alcool
Mescoliamo bene lo zucchero e il cacao amaro setacciato accuratamente. Più sarà accurato meno grumoli si formeranno.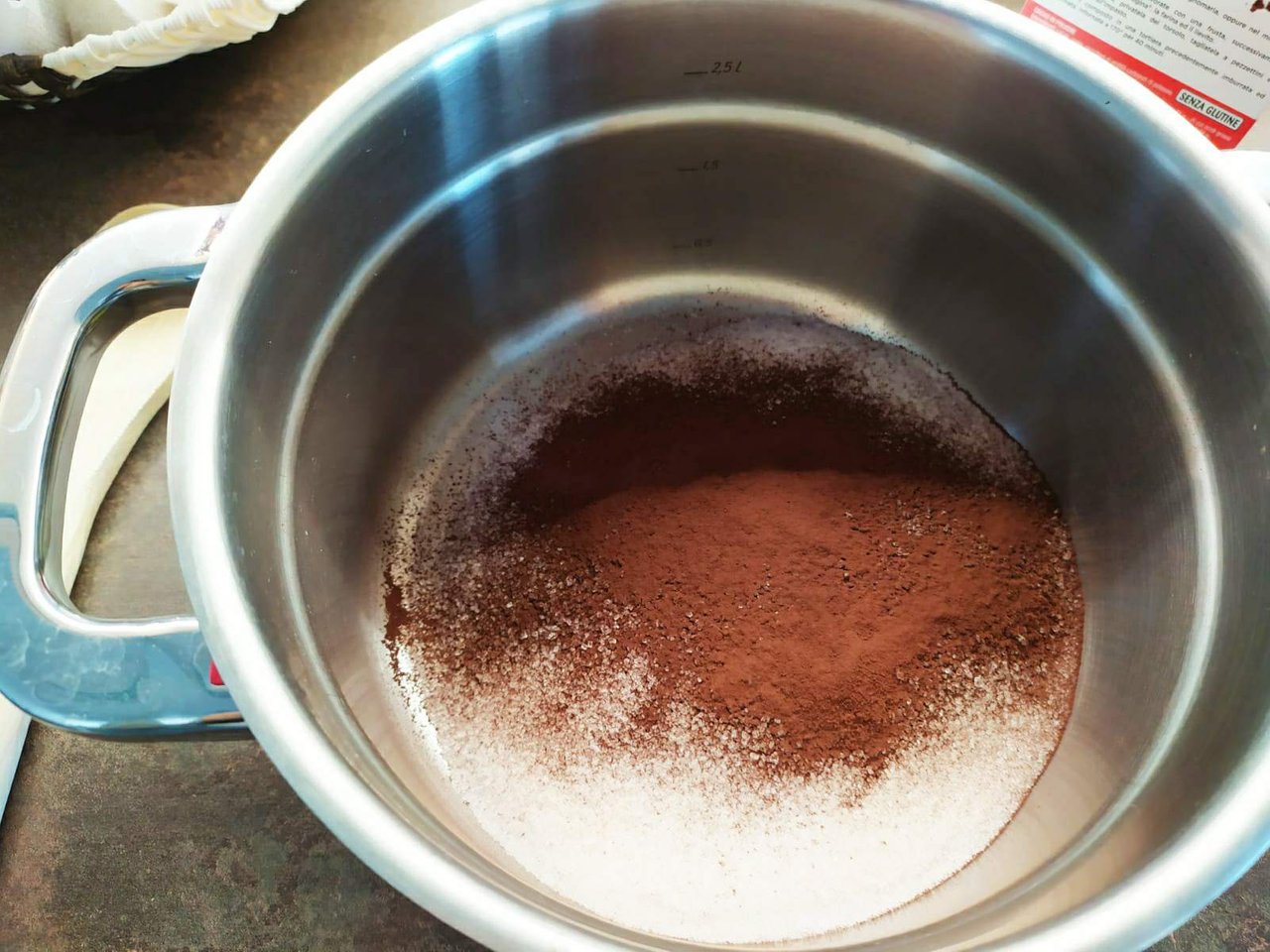 Aggiungere la panna ed il latte e mettere su fuoco finchè la miscela diventerà densa.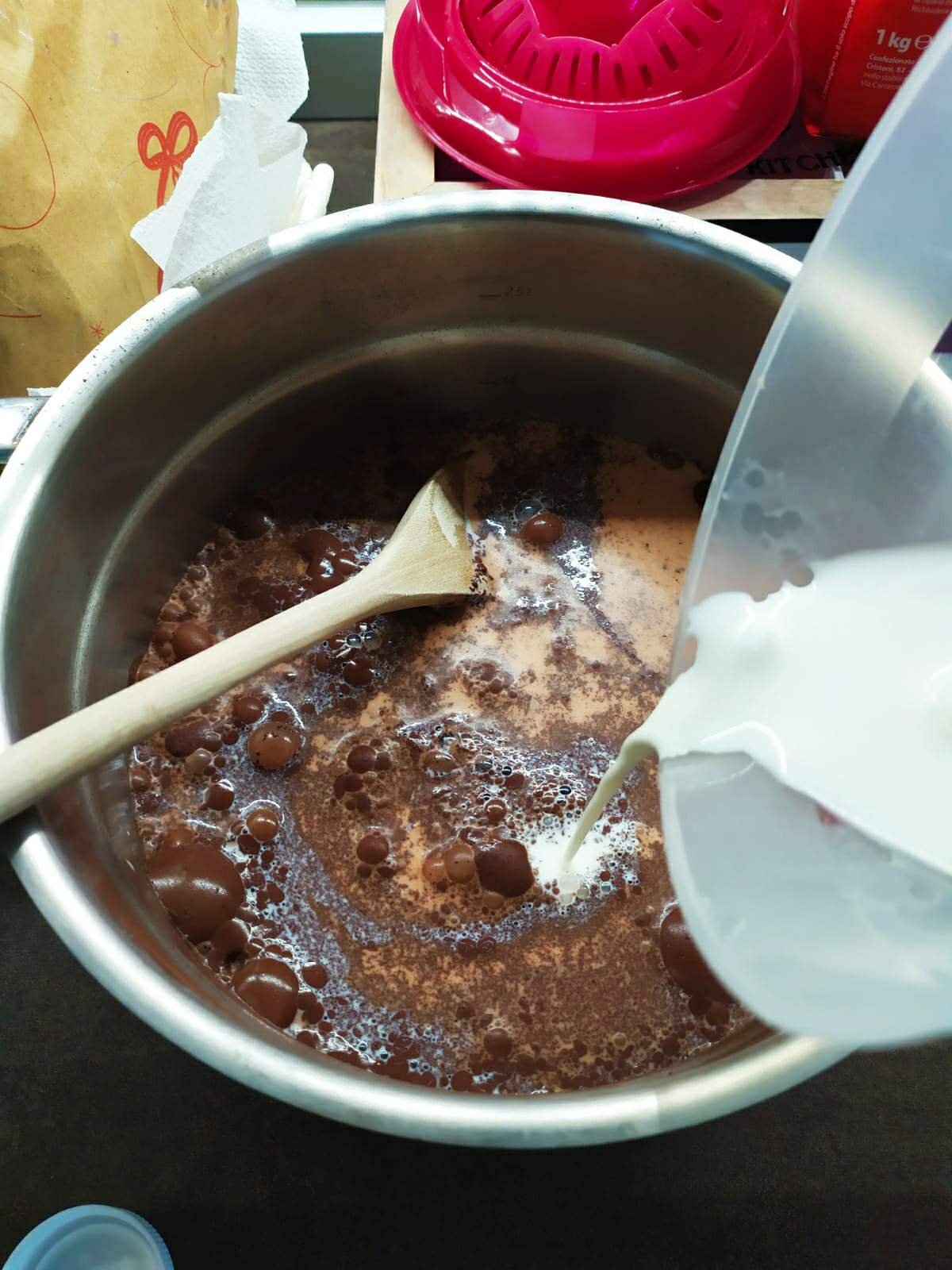 Fate raffreddare il tutto per almeno un'ora.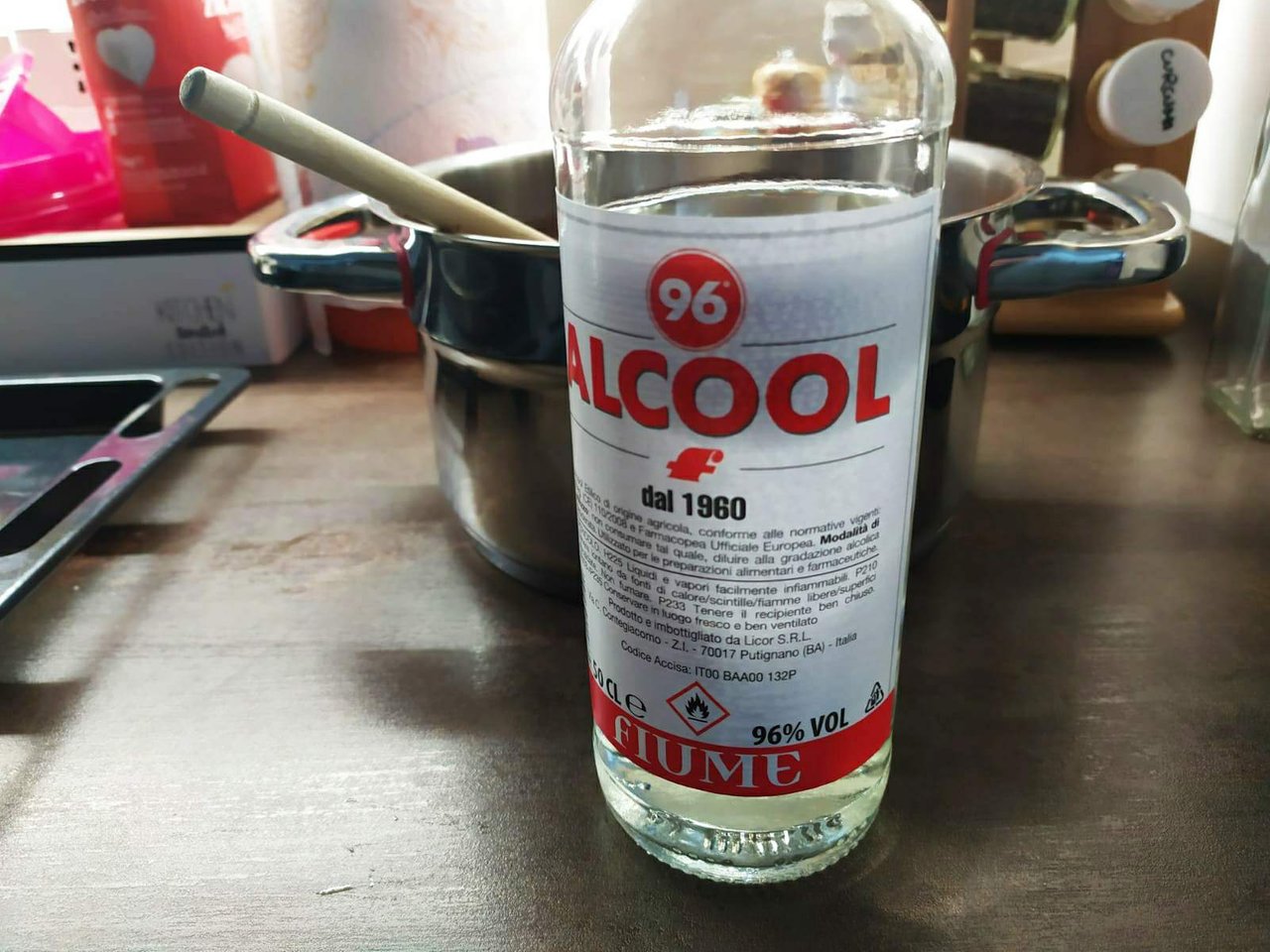 Aggiungete l'alcool e mescolate bene. Ora potete imbottigliare il liquore e tenerlo in frigorifero oppure in freezer!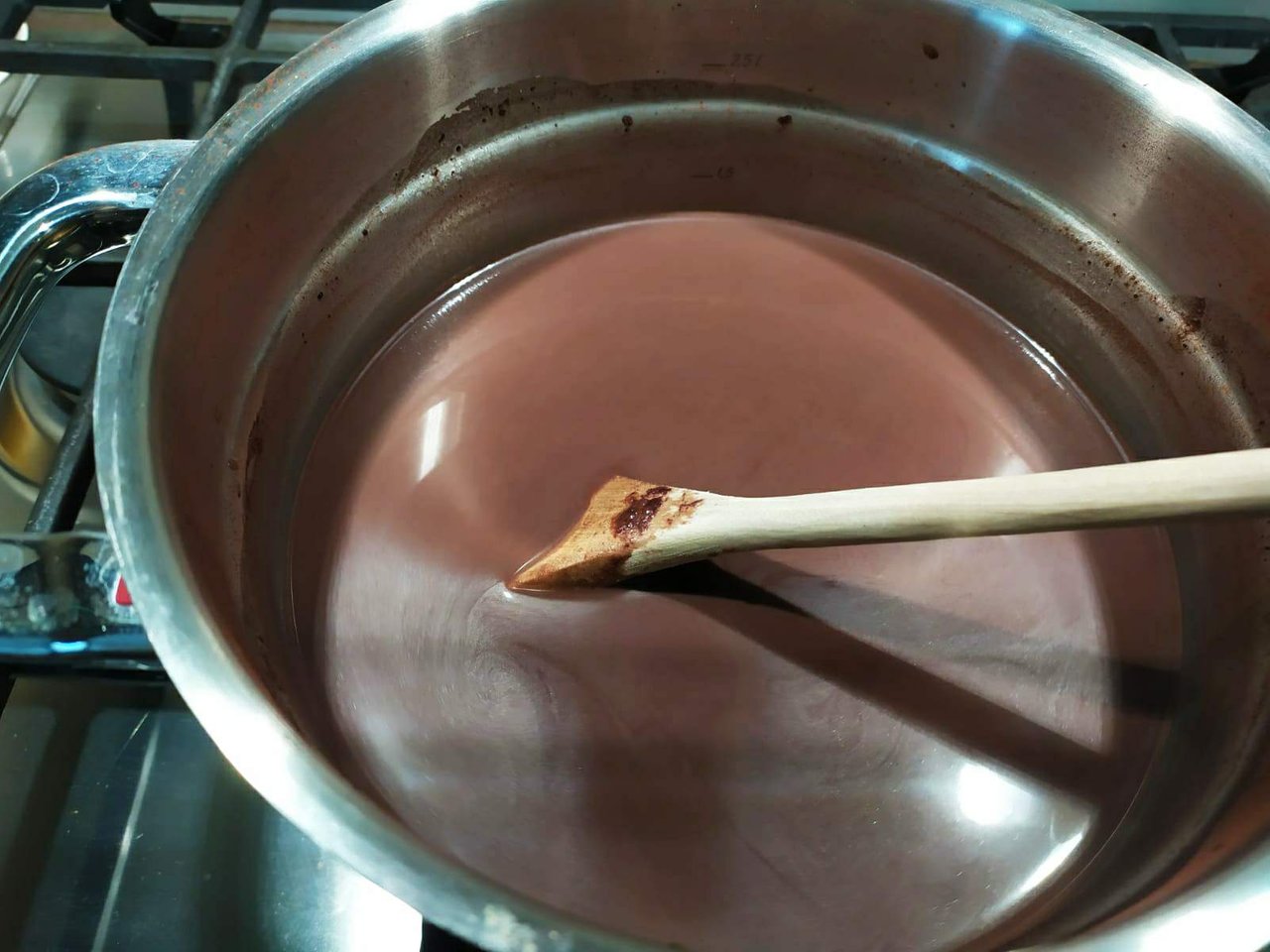 Di solito adoro bere il liquore al cioccolato a fine pasto, soprattutto dopo aver mangiato un dolce o biscotto. Potete variare le dosi se volete un liquore più zuccherato o più alcoolico. Spero che il risultato sia di vostro gradimento!