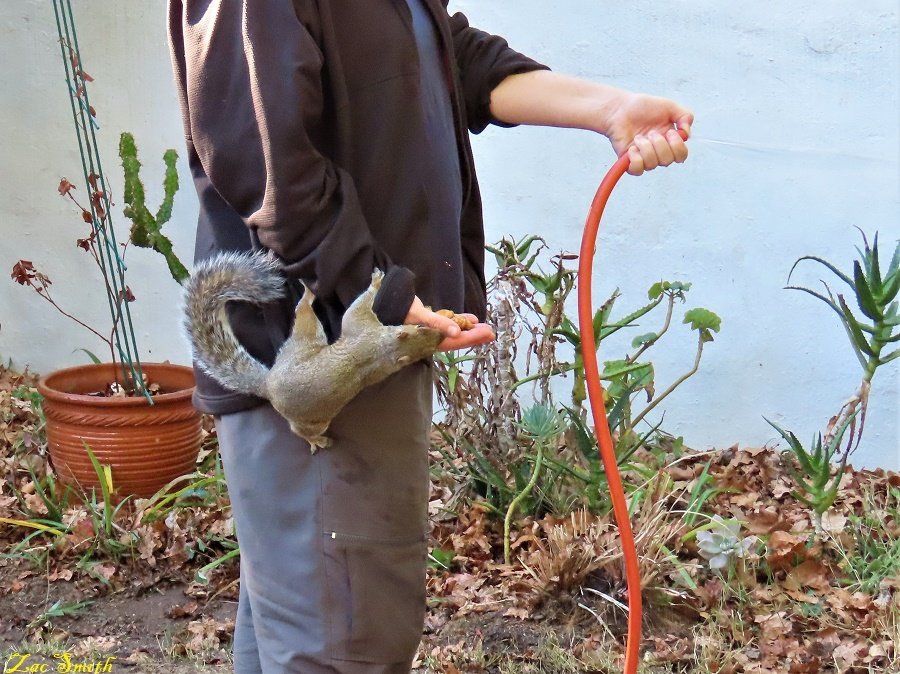 Whatever we do, we always have peanuts in our pockets!
Why? Because little "Squirry" always arrives unexpectedly.
This is one of the wild squirrels that took a great liking to us when we moved in here 8 months ago and the bond between us has certainly grown hectic.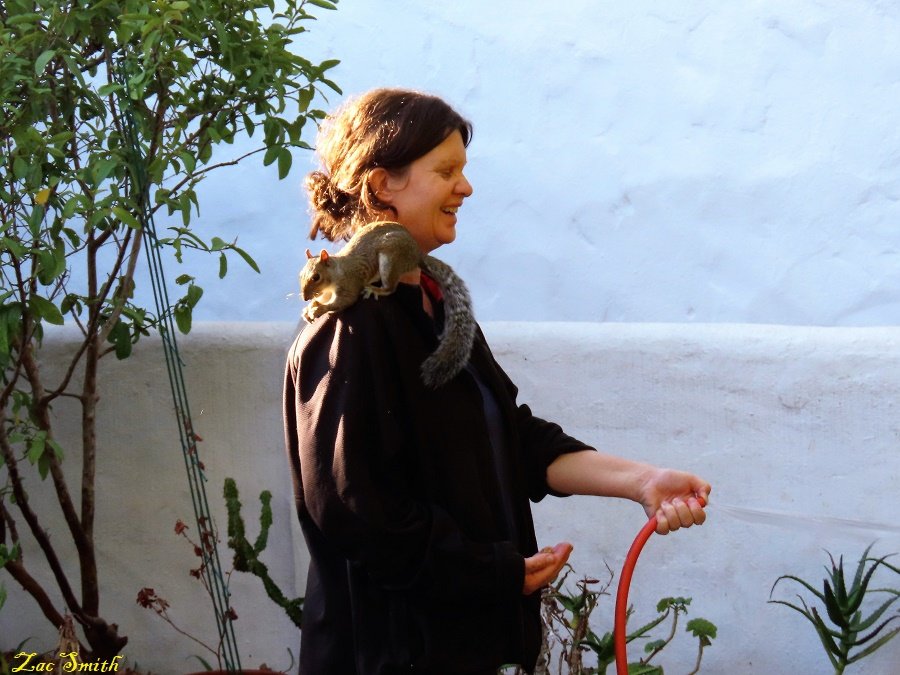 Here she was tickling Marian's neck!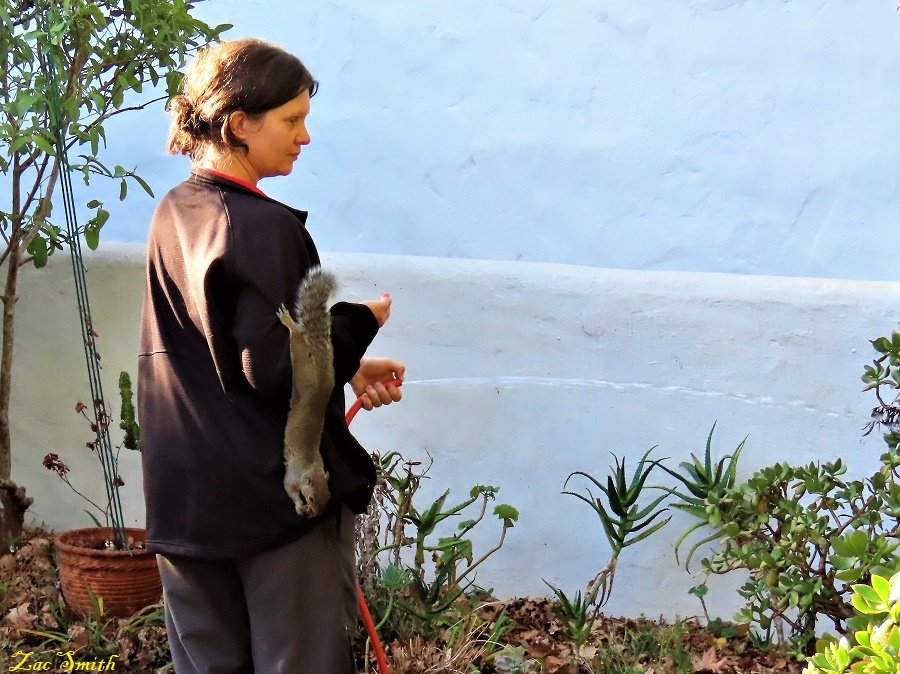 And finally look how she hangs upside down to eat her nut!
Now, I am not a young man anymore and let me tell you that she sometimes rattle me when she jumps on my back. Especially when I am focusing my camera on a dragonfly, or a bird in the sky.
She lands almost like a slap on the back hahaha.
Hope that you enjoyed this unusual occasion and thank you for visiting a post by @papilloncharity

Team South Africa banner designed by @bearone