Our little Troy is the judge in this video, look what he thinks about my musical talents!
Whenever we return from a long road trip, we fetch little Troy from the in-laws and I have to pacify him to get things back to normal at home hahaha.
I don't think he was very impressed with my efforts in the video, but I will leave it for the readers to judge.
Here below are some photos of the trip!
It's a long and winding road!
Hole in the rock face in the shape of the African continent!
A shot of the famous explorer!
A horse enjoying some R&R at a dam!
This lovely little guy is called an "African Rockchat"
Just an inquisitive "Meerkat"
A lovely "Dark-shouldered Kite looking for prey!
Marian with her favorite activity!
Feeding donkeys carrot treats of course!
Finally here is another rare find.
A "Banded Groundling" Dragonfly!
They are a "Savannah" species spreading from East Africa down into South Africa up to the Orange River. Frequenting bare open areas and also areas that fringe on water bodies. Temporary rain puddles are also a favorite and that's where I got this guy on camera, as I was hunting mud collecting swallows.
Source: "Dragonflies of South Africa"-Warwick and Michele Tarboton- ISBN 978-1-77584-184-5.
And That's All Folks!
I am interested to hear your thoughts about my musical effort, as maybe I can become the next mouth organ sensation of the century Lol
Although I don't think little Troy thought very much about it in all honesty and maybe I should just consider to rather stay as I am, a charity worker hahaha.
We hope that you have enjoyed the pictures and thank you for visiting a post by @papilloncharity.

(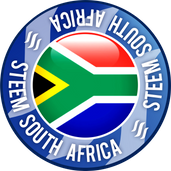 )
Connecting the people of #STEEM across South Africa. #steemsa

Team South Africa banner designed by @bearone