Good evening and welcome to my page.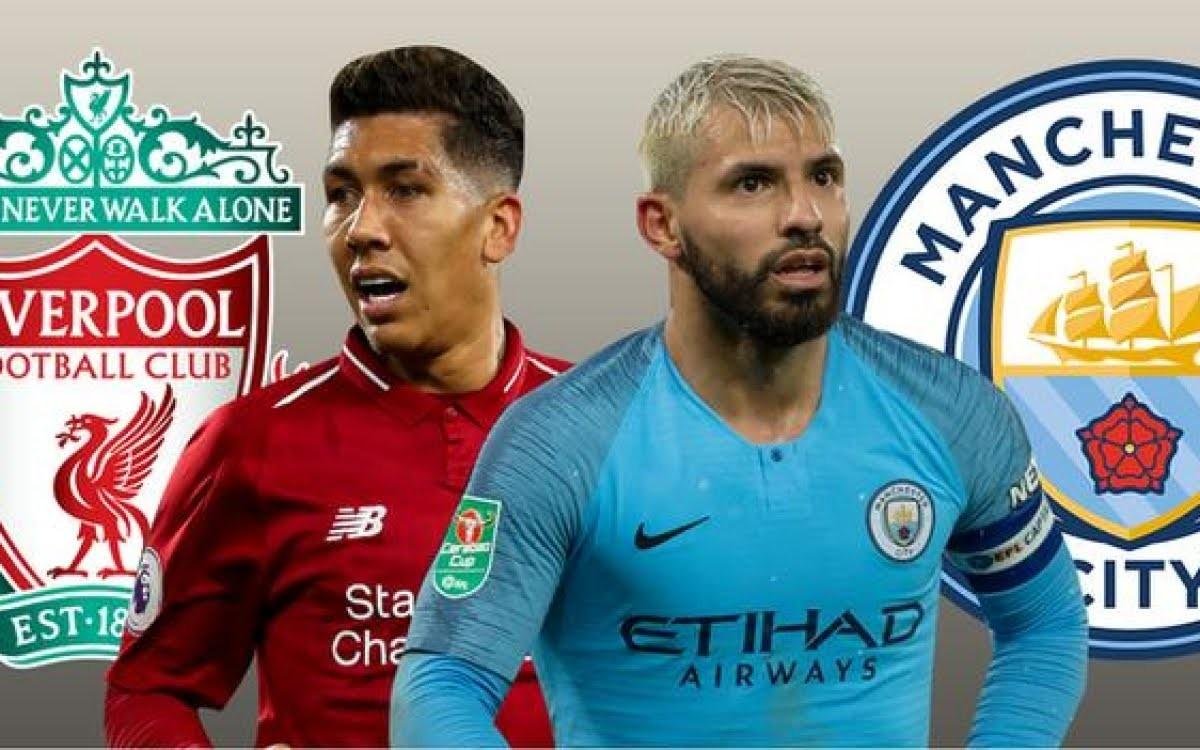 source
It is once again a clash of two rivals who went head to head last season in pursuit of the crown, the crown of the English Premier League. Liverpool welcome Manchester City to Anfield in what was expected to be a fierce encounter and it wasn't less of what we anticipated. The European Champions set to maintain their unbeaten run and to sit comfortably on top of the table. While Manchester City came into the match prepared to close the gap between them after they grabbed all 3 points in their match against Southampton Fc.
This fixture is the 35th Premier League meeting between Liverpool and Manchester City. The two teams have recorded nine wins each and 16 draws. They both played a 0-0 draw at Anfield last season on the 7th of October 2018. In the reverse fixture at Etihad Stadium, Manchester City defeated Liverpool 2-1 on the 3rd of January 2019.

source
Today's match sparks into life with an early goal by Liverpool's Fabinho in the 6th minute. He left Manchester City's goalie in a pitiable state when he fires a thunderous shot from 25 yards. Even two keepers can't keep it out. Sorry, Bravo! Man City almost provided a quick response in the 8th minutes as Raheem Sterling nods the ball from De Bruyne's free kick wide from 8 yards.
The Egyptian King, MO Salah doubles the lead for the Reds in the 13th minute. He was provided with an assist from Andy Robertson, Liverpool's left back. I'm sure at that point The Reds were sure of their 3 points at the end of the game.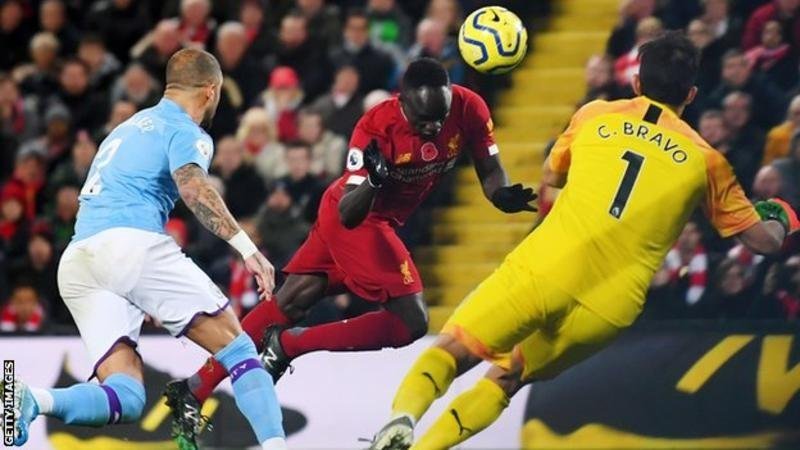 source
51 minutes into the second half, Sadio Mane lands Liverpool a third goal. Jordan Henderson was afforded to much liberty on the right wing as he dashes forward to locate Mane, he crosses the ball and Mane loses his marker, heads the ball pass Bravo into the back of the net.
Bernardo Silva got one back for Manchester City. But the Portuguese goal was to late to start a comeback for City in the 78th minute. Gabriel Jesus and Sterling combined to join forces to score more goals for City but all their efforts were to no avail as the match ended 3 - 1 in favor of Liverpool.
Thank you for reading.