A wild Gengar has appeared!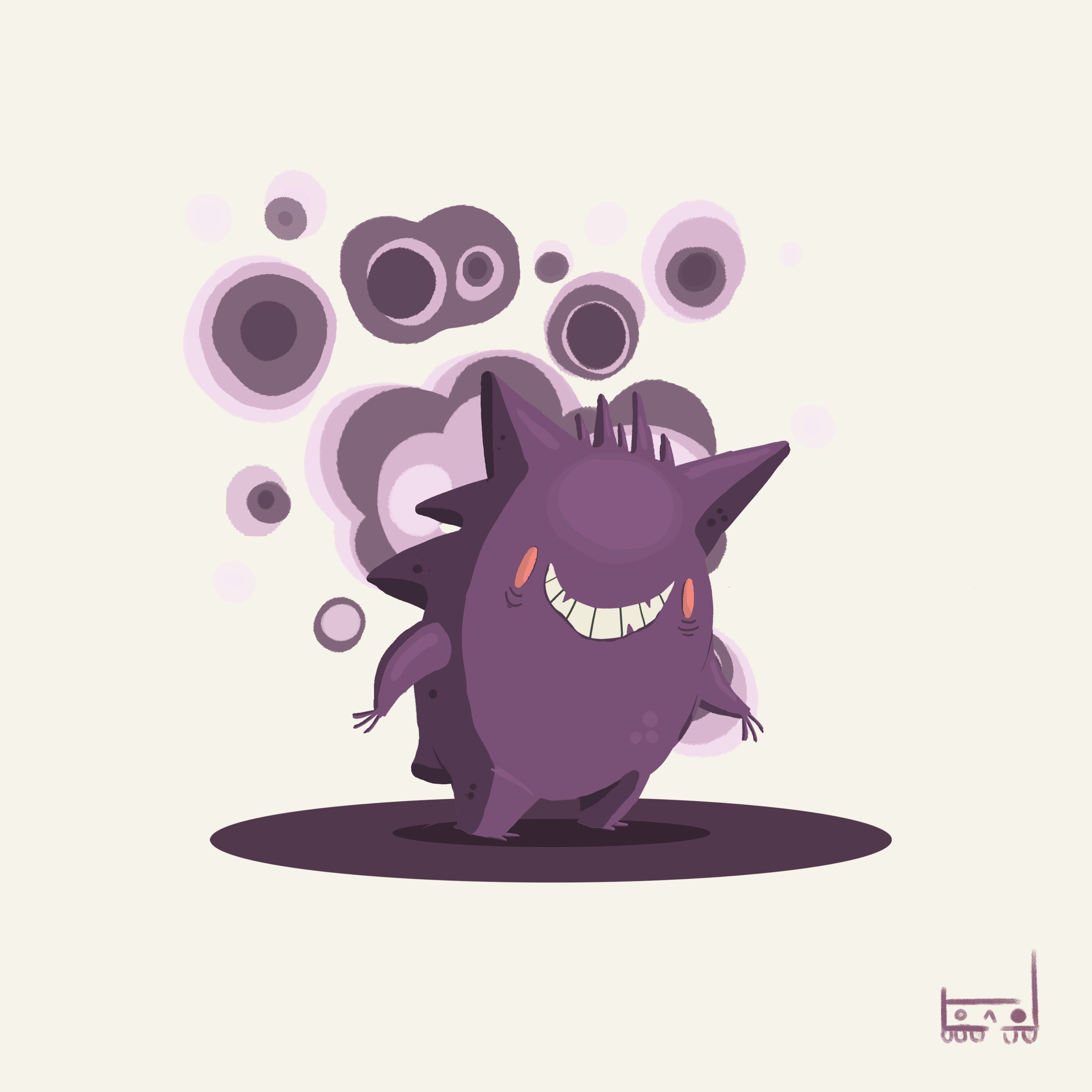 I'm having a lot of fun posting these pokemon, so I thought I'd post the final evolution of Ghastly as well today!
This little critter has a "gremlin" feel to him -- I think the mouth really helps convey that sense of mischievousness in the design. My favorite part about this character is the increase in complexity from its earlier evolutions. From ball, to tear drop, to egg -- I think this character in all its iterations were very well thought out and executed.
Here are the previous two evolutions:
Ghastly | Haunter

(Animation found on giphy)
Have a pokemon you'd like to see me make? Let me know! I'll be posting an Eevee and an Oddish for @vermillionfox per her request.
Thanks for following along, steemers. I appreciate it!