Hey Steemers!
Haven't written a stop motion post in a while, so I thought I'd cover the puppet making process for a project of mine called "The Legend of Dink."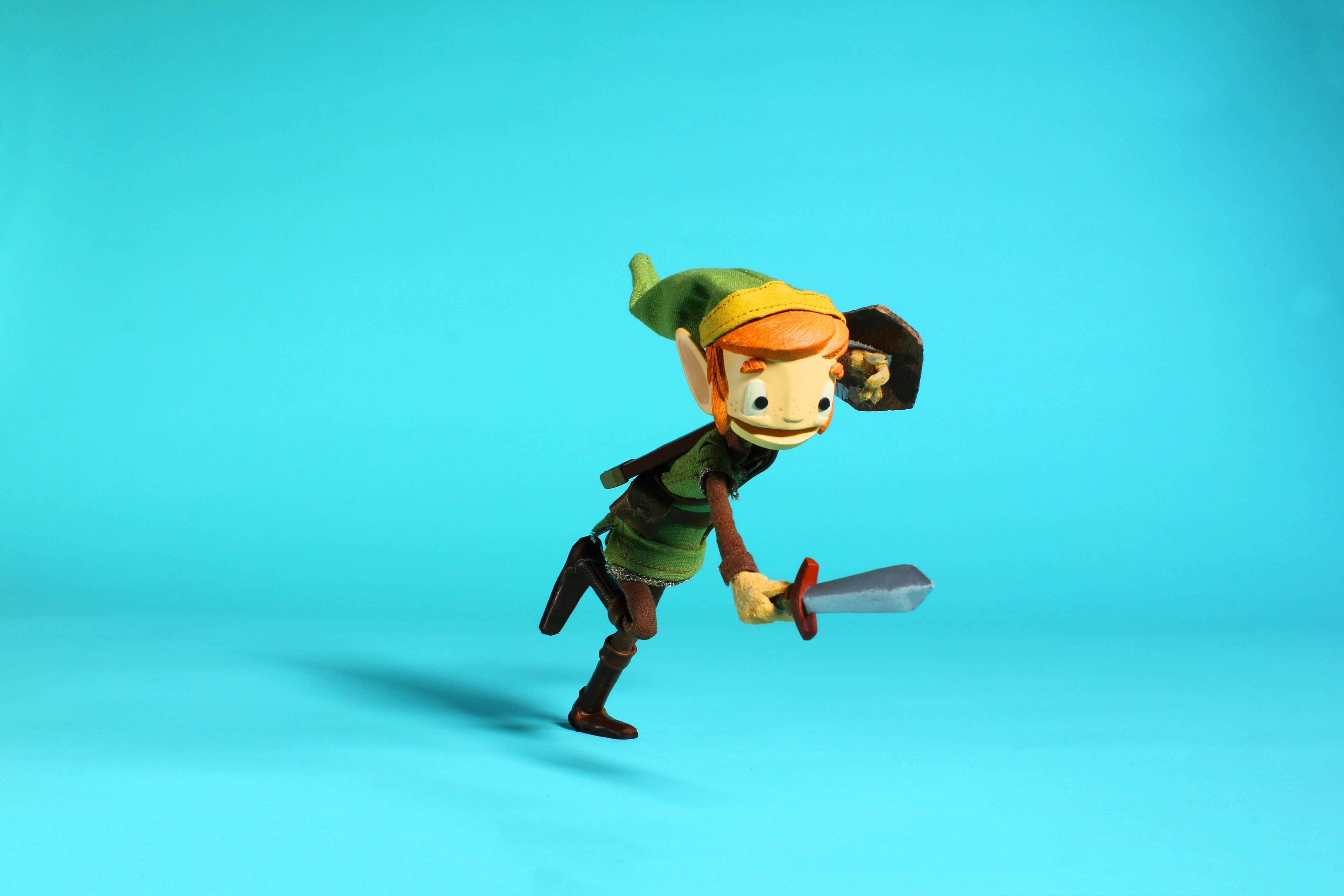 I built Dink at @extracredit while I was between jobs. This was my work space (lots of k&s tubing, aluminum wire, sculpting tools and clay).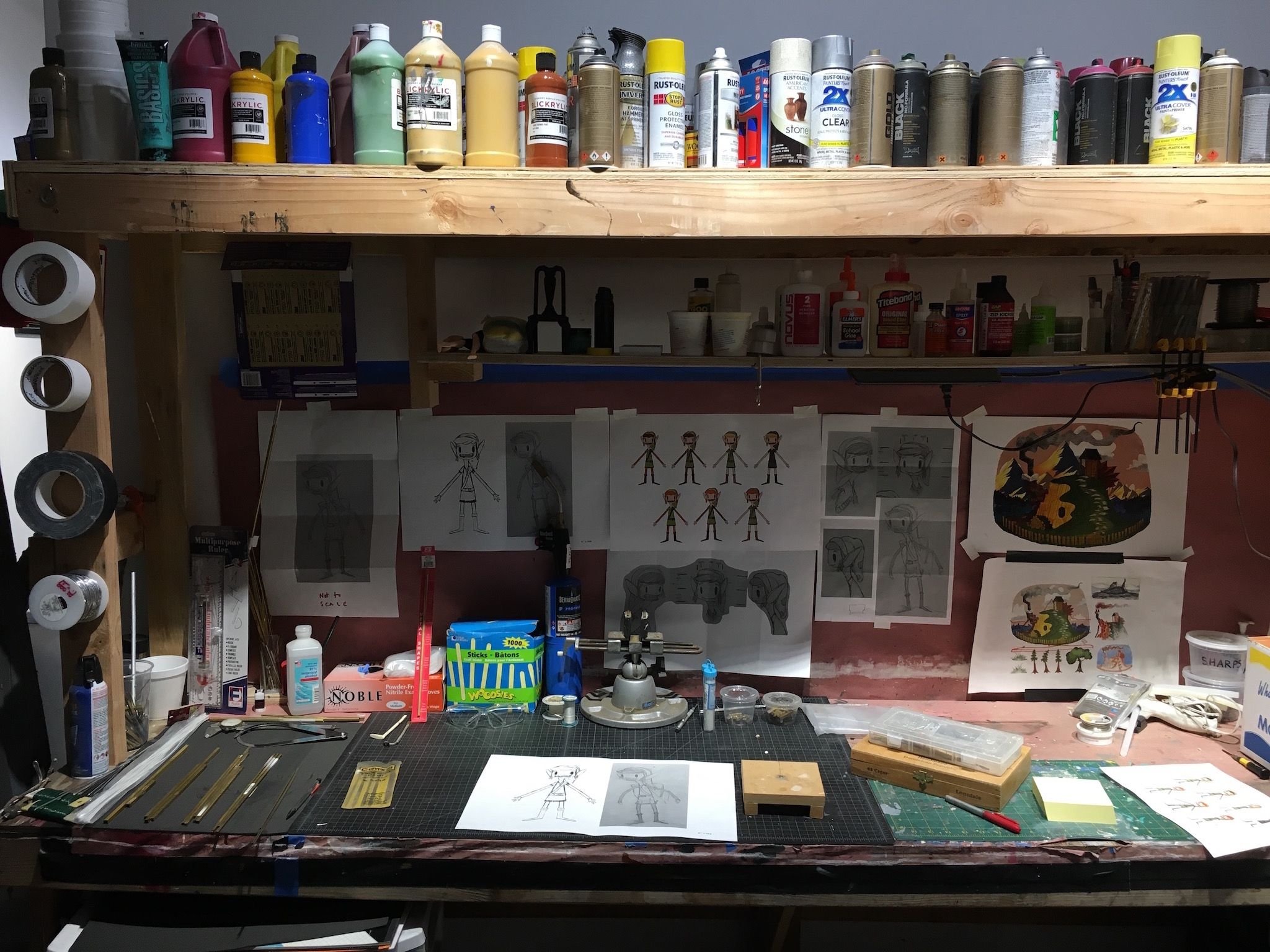 Here's a shot of Dink's first head sculpt (I ended up doing a second version).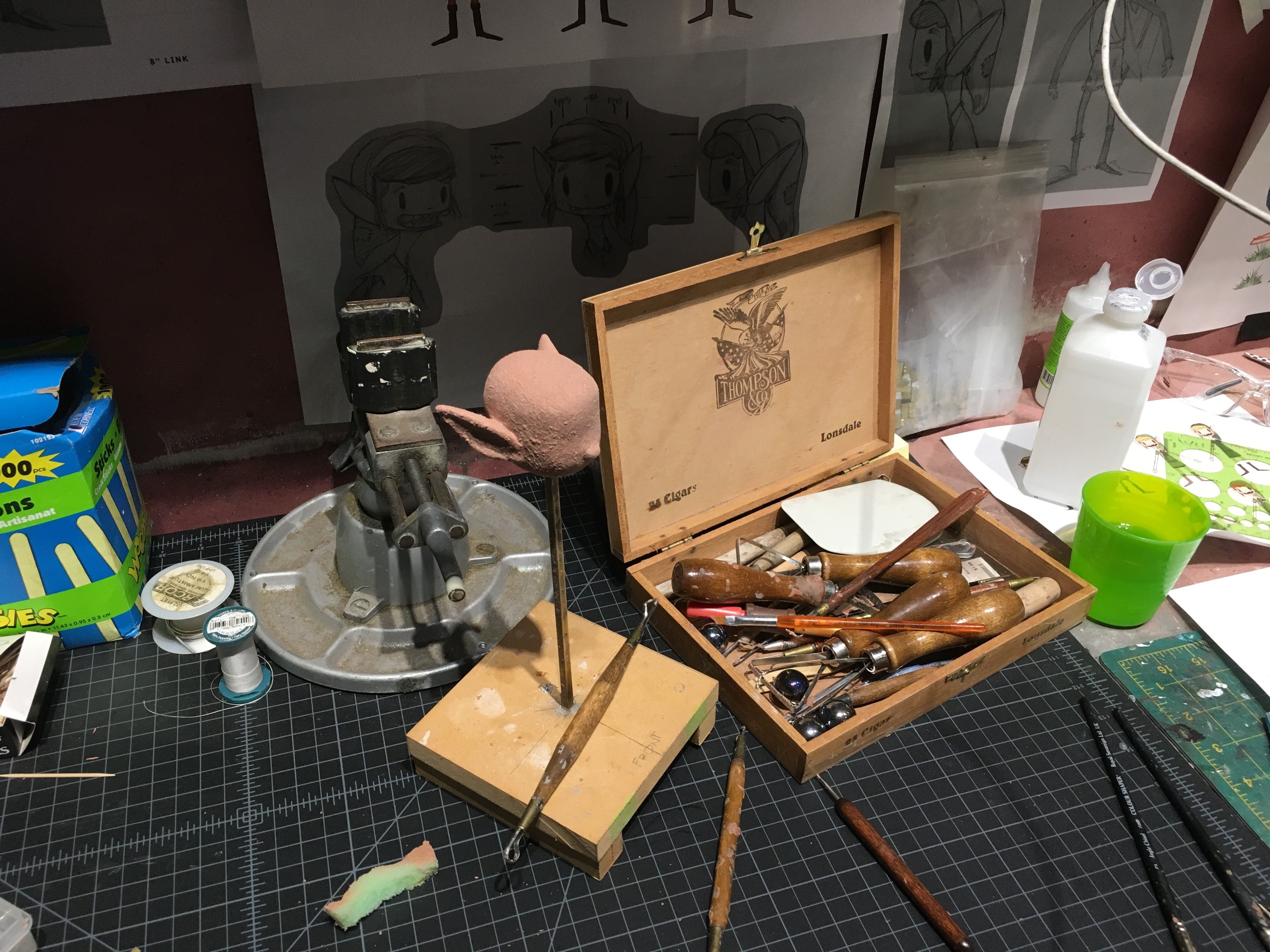 Dink's head being prepped to be molded. Two air vents, and a red dividing line for once the mold is poured.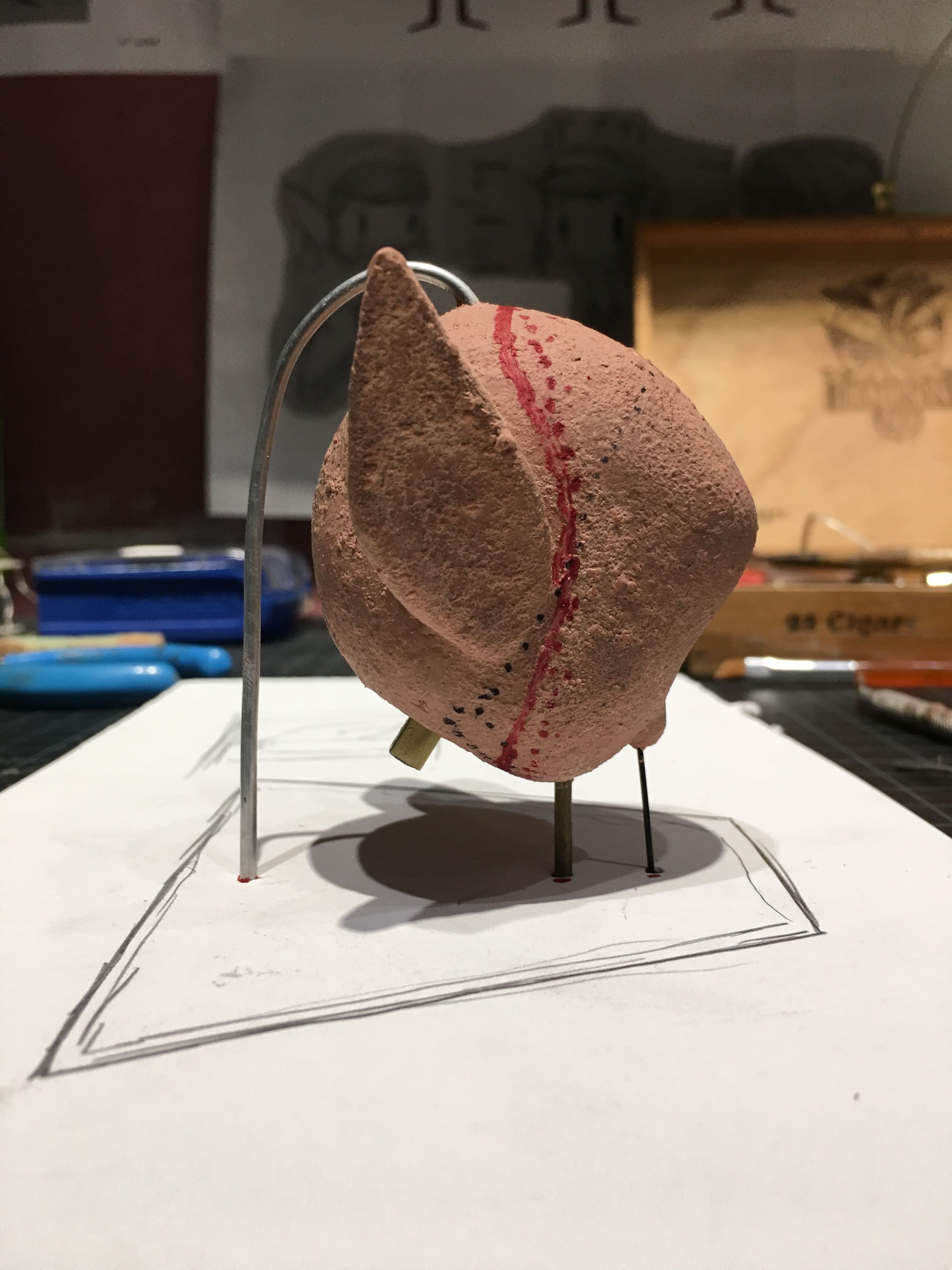 Dink's head in the box, ready for the silicone to be poured.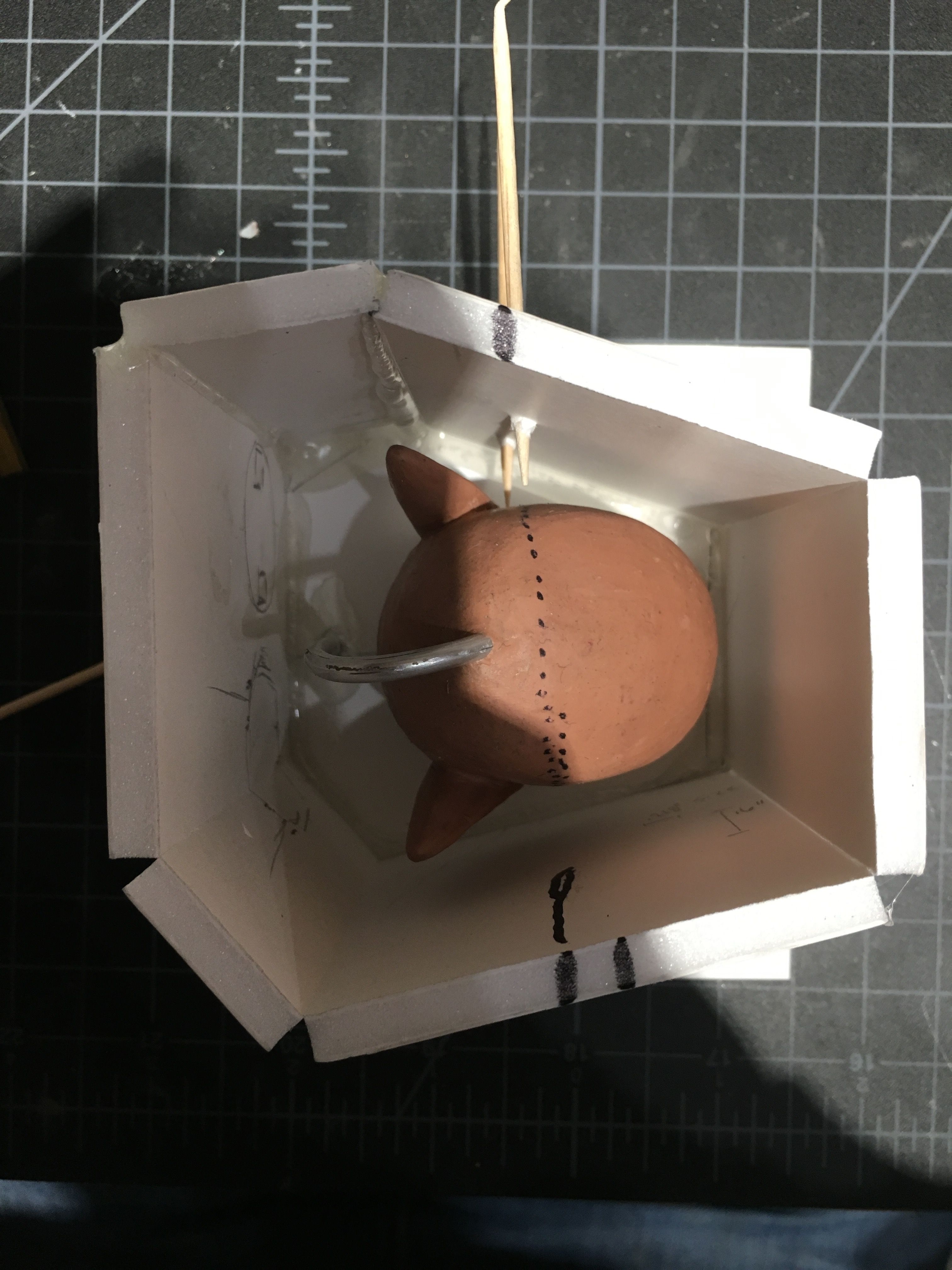 Top right corner of this image shows what the final mold looks like once the silicone has cured, and been removed from the box.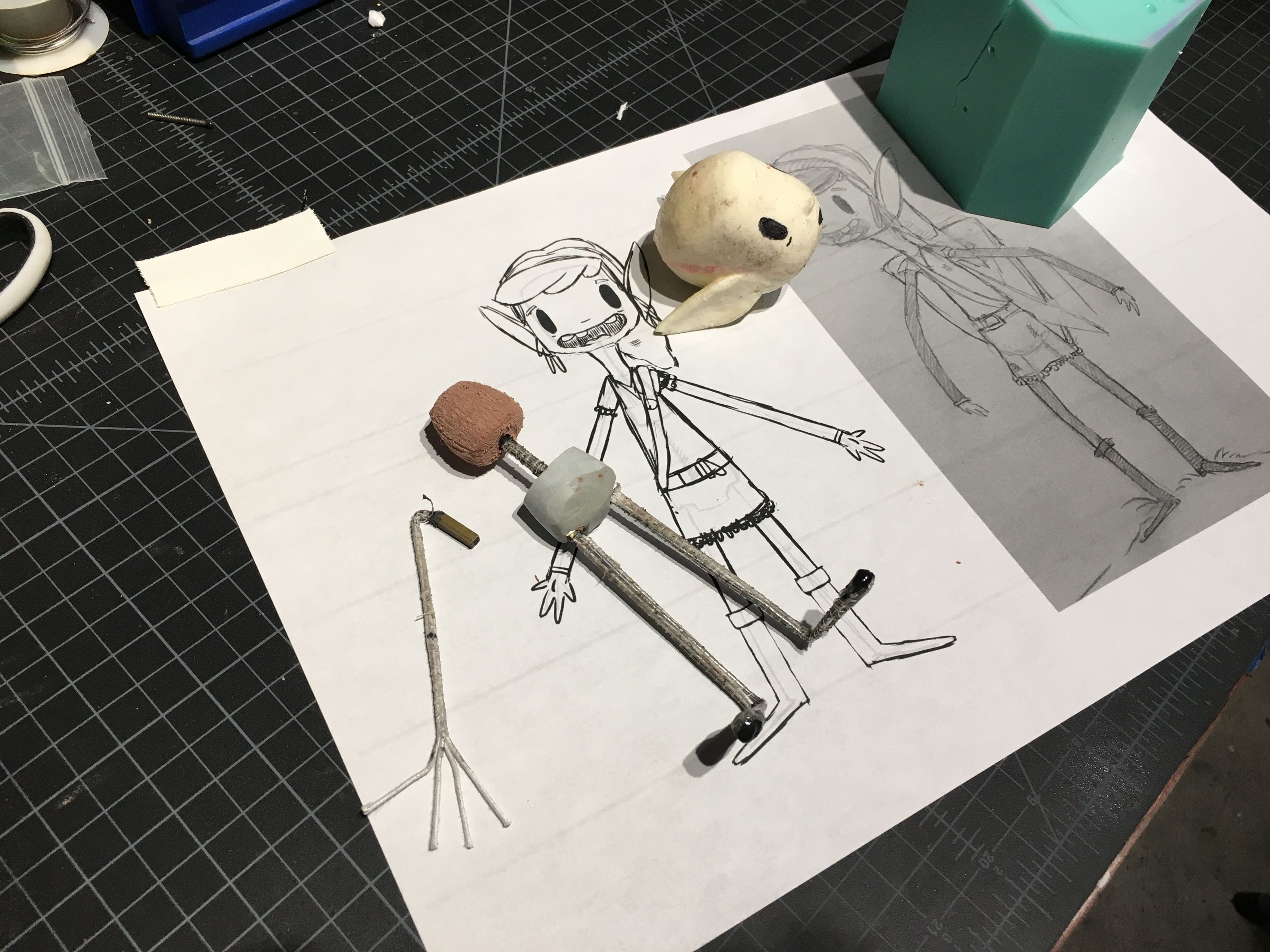 This was a cast of the second version of the head. The mouths were sculpted seperately, so that's why there is clay on the bottom jaw -- each mouth was sculpted seperately.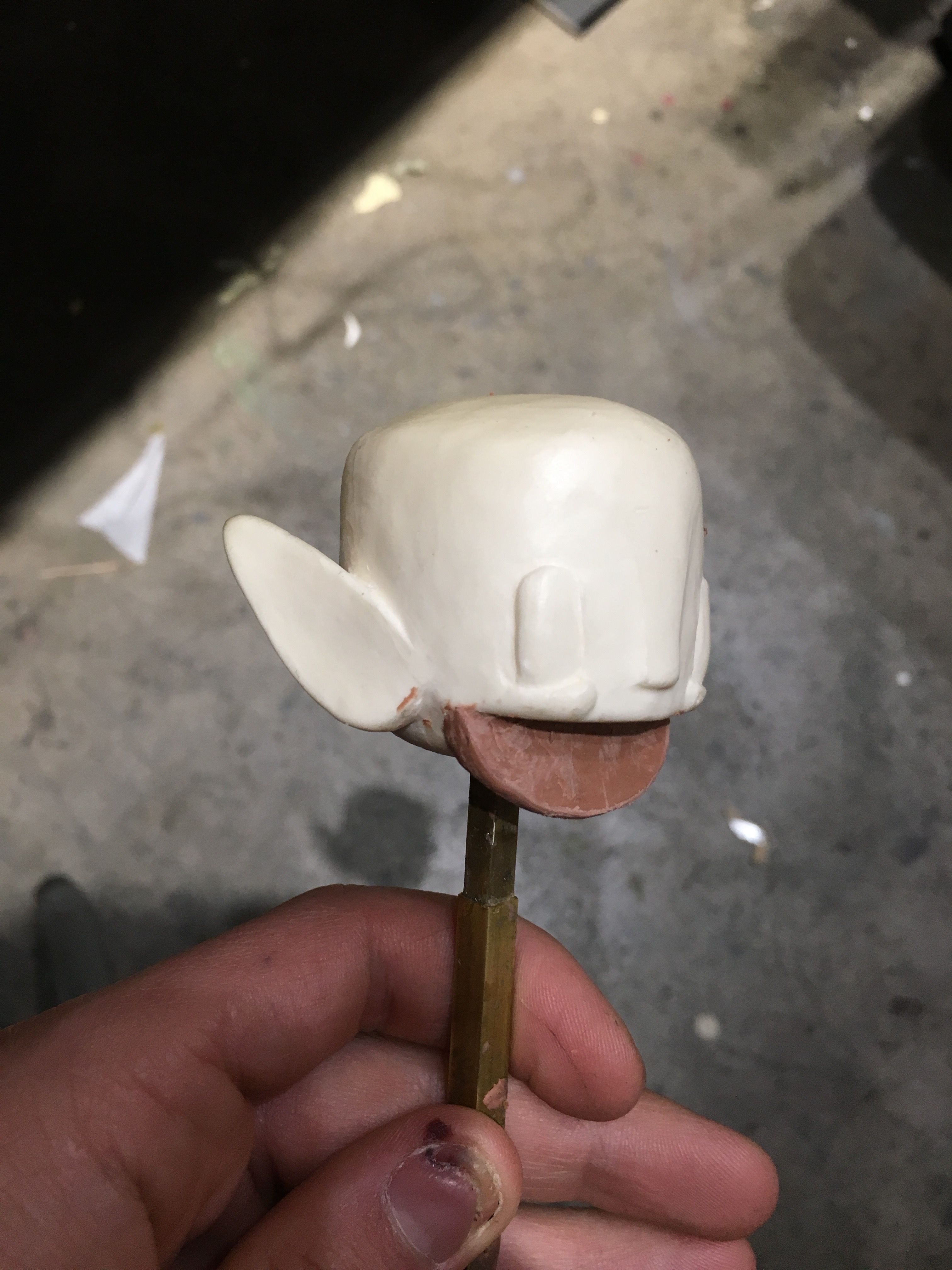 This is Drayson sculpting the mouths. We ended up using 5 different replacements for all the mouth shapes.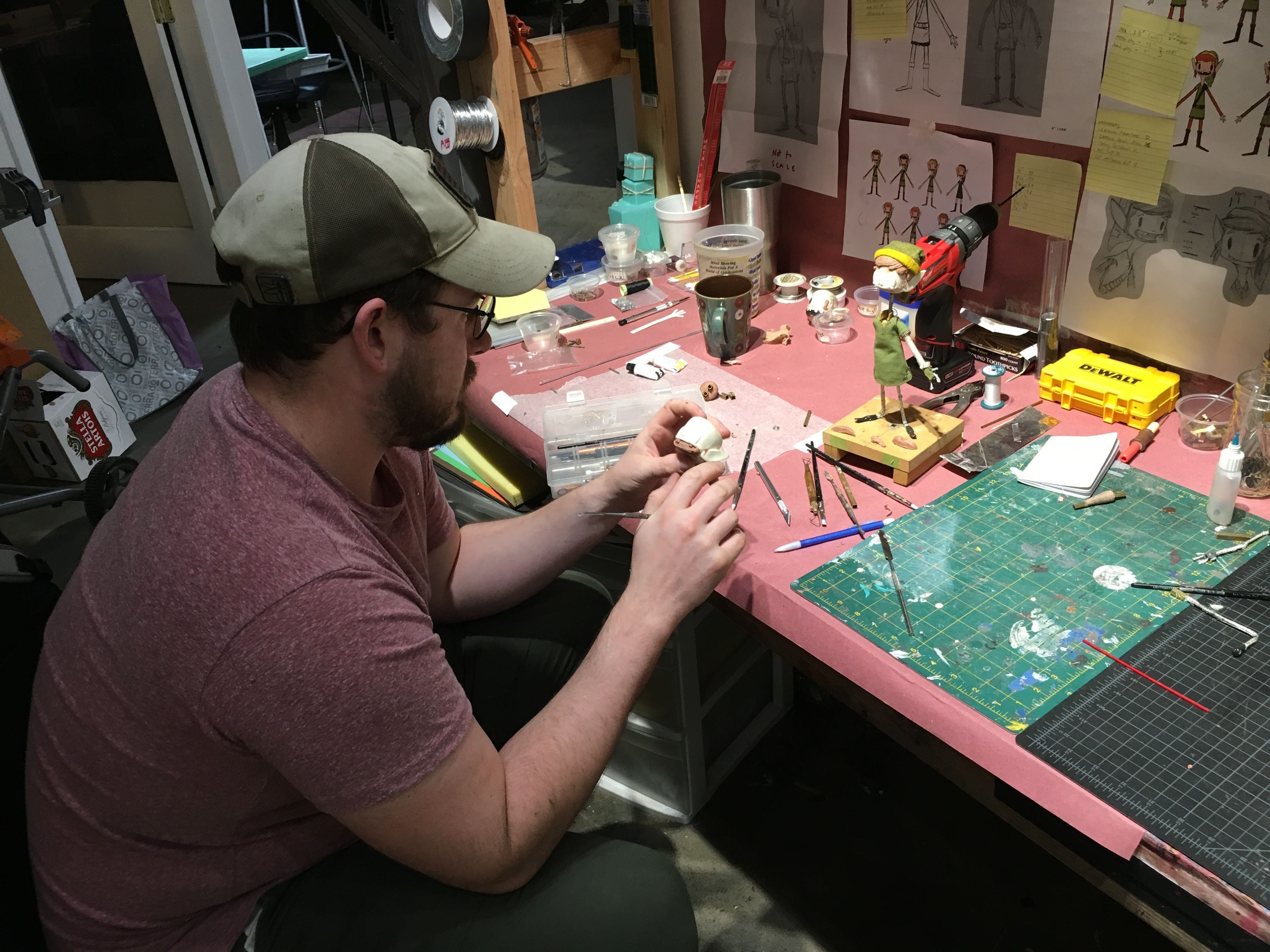 Here's another mouth shape being sculpted onto the test head.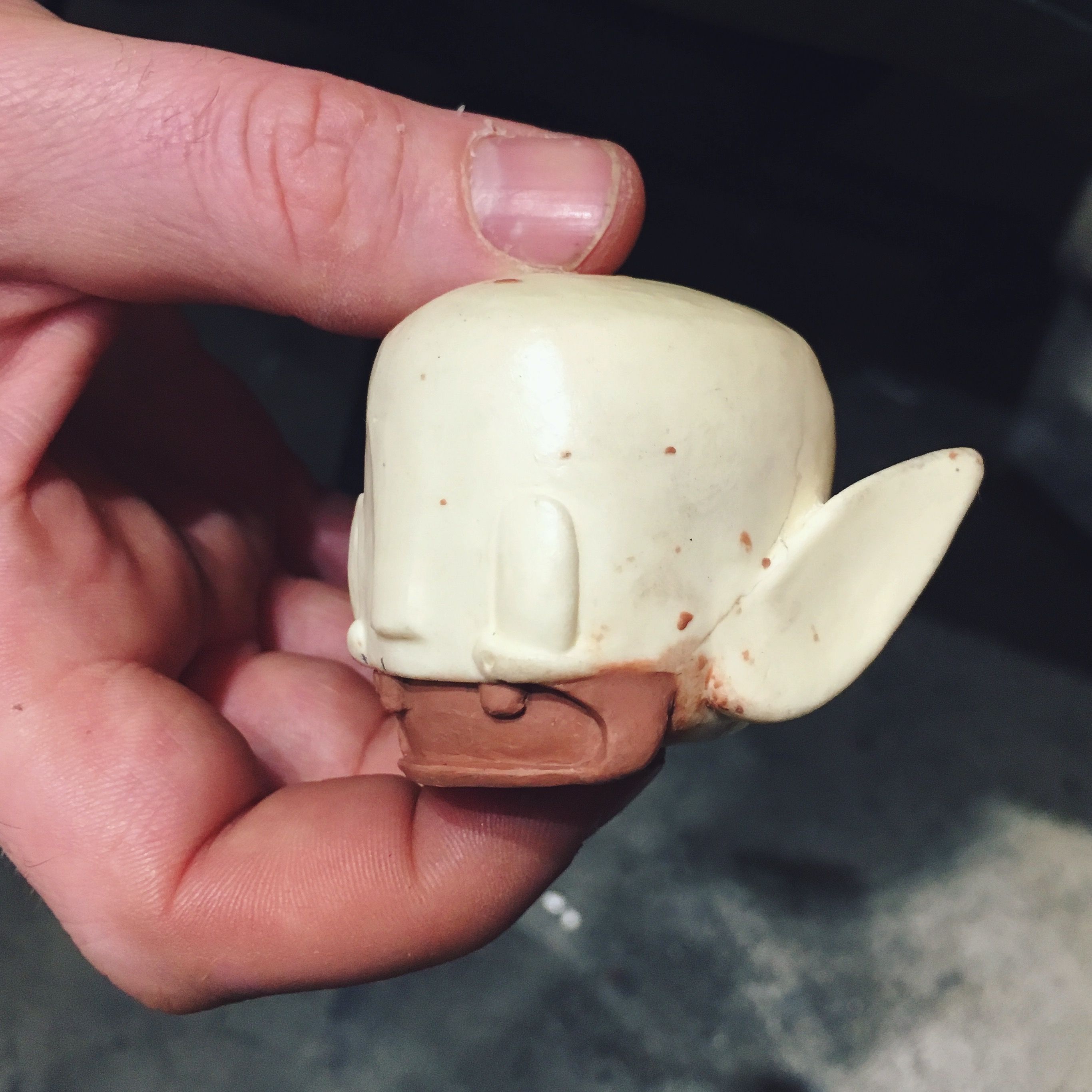 All the mouths getting ready to be moulded.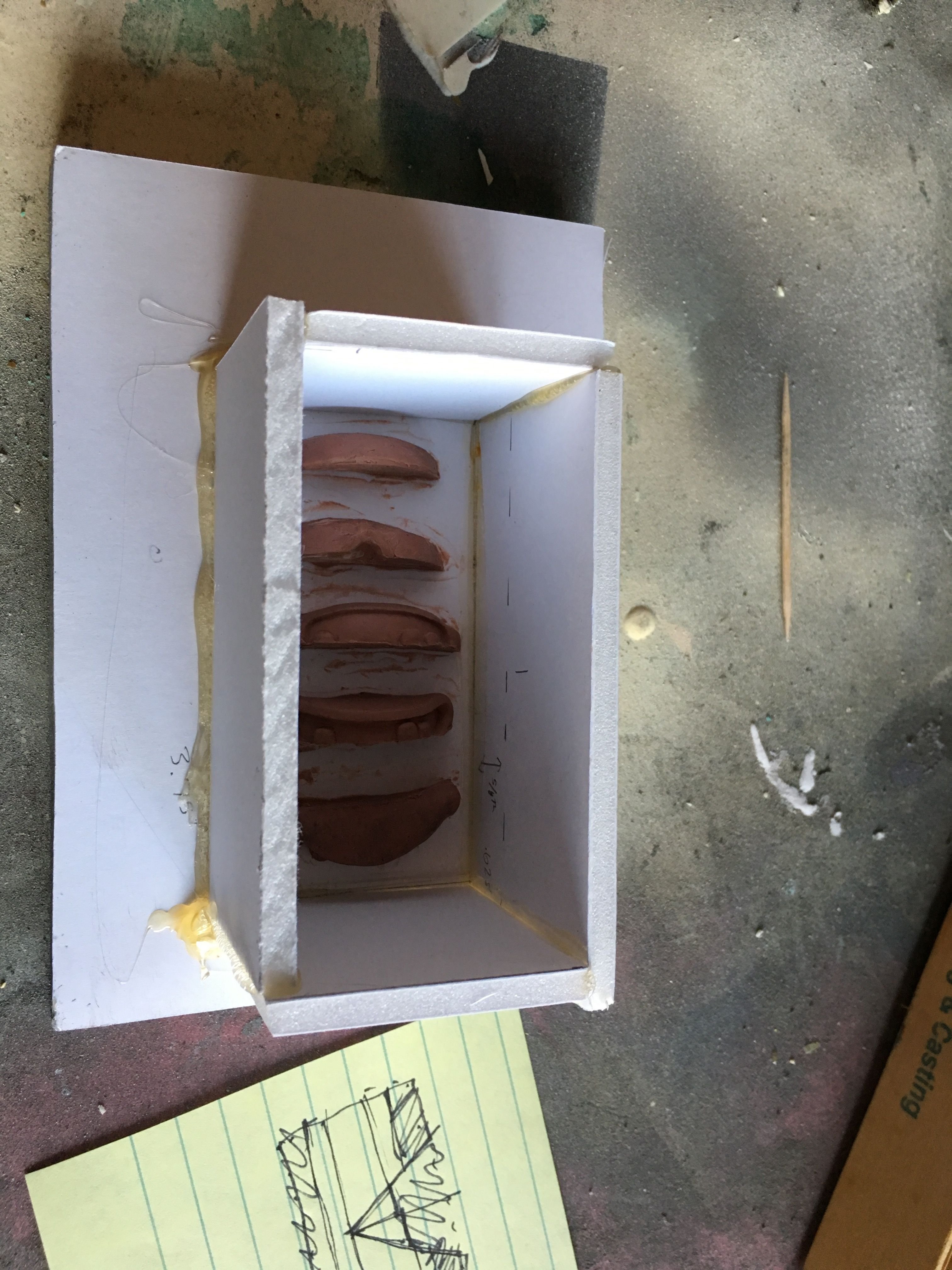 Here's a shot of my spraybooth workstation. Anything that is chemical or toxic related gets done in a room with adequate ventilation.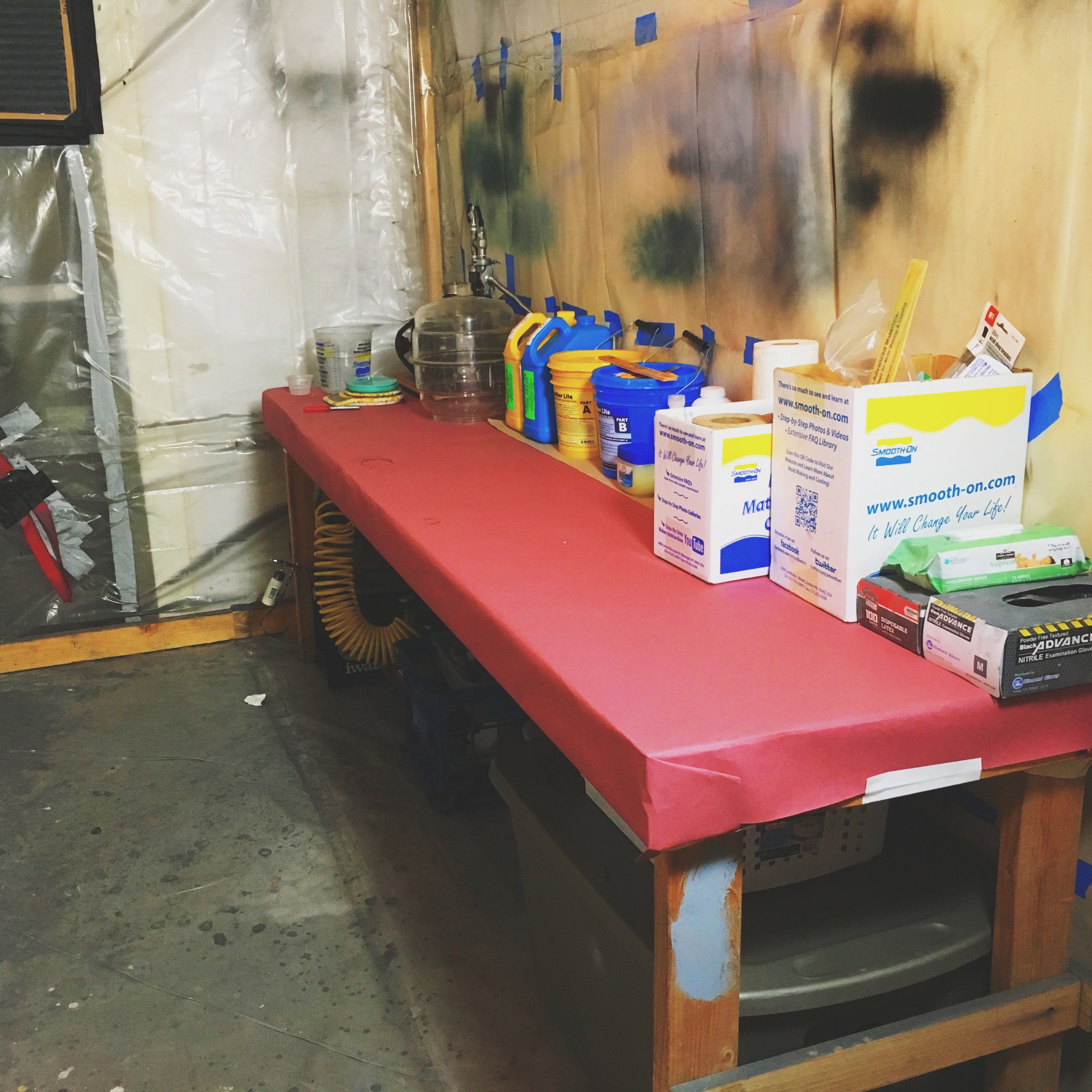 Here are all the final head pieces, primed and painted with their base coat.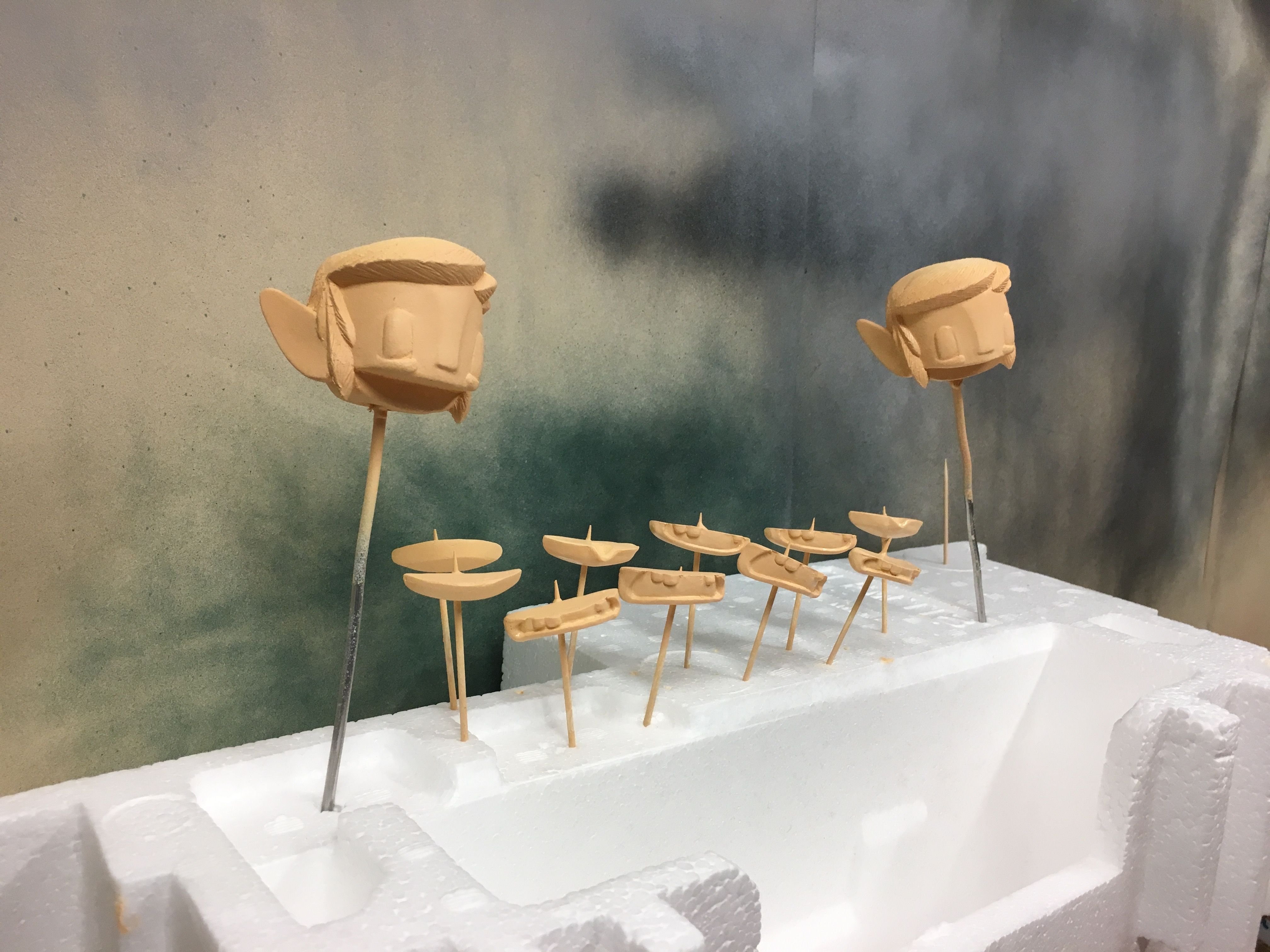 Final Head being painted! Everything is airbrushed, and then dry brushed with details.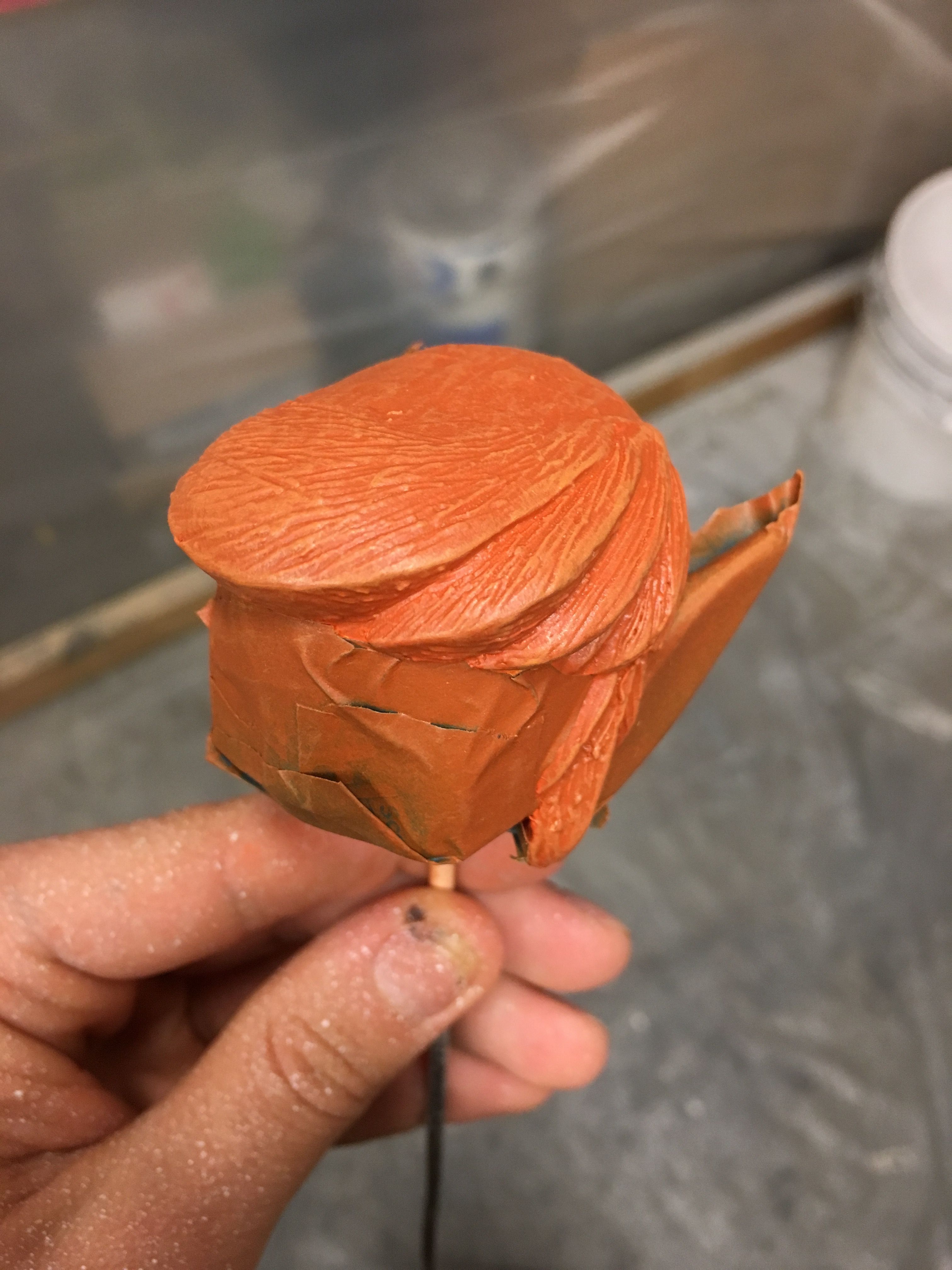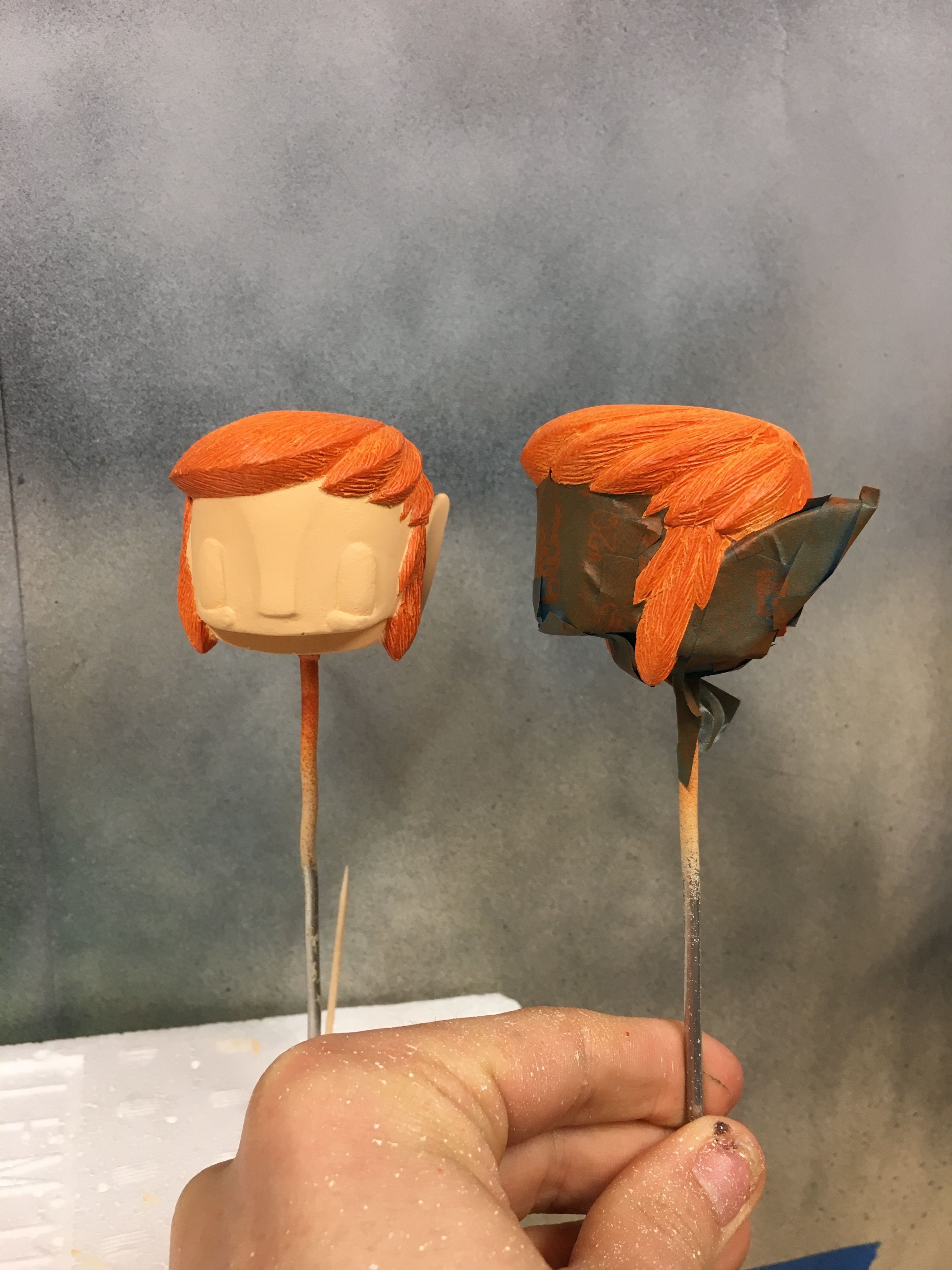 Here are all the clothing elements. All of these parts were sewn together, and then placed into the body blocks of the armature, which keep everything held together and are what make the character animatable. It's important to use fabrics that have a high thread count, so the scale looks appropriate relative to the size of the character.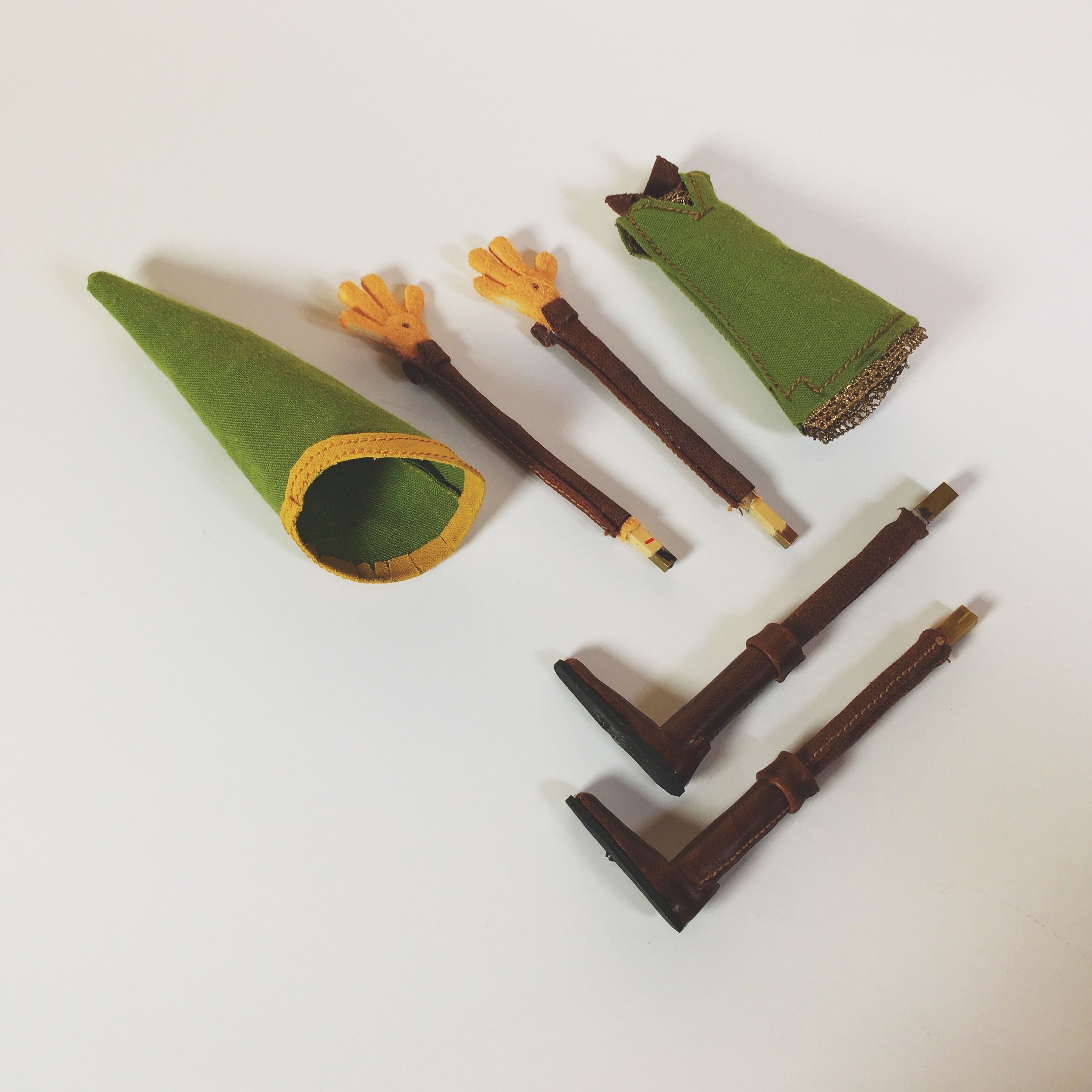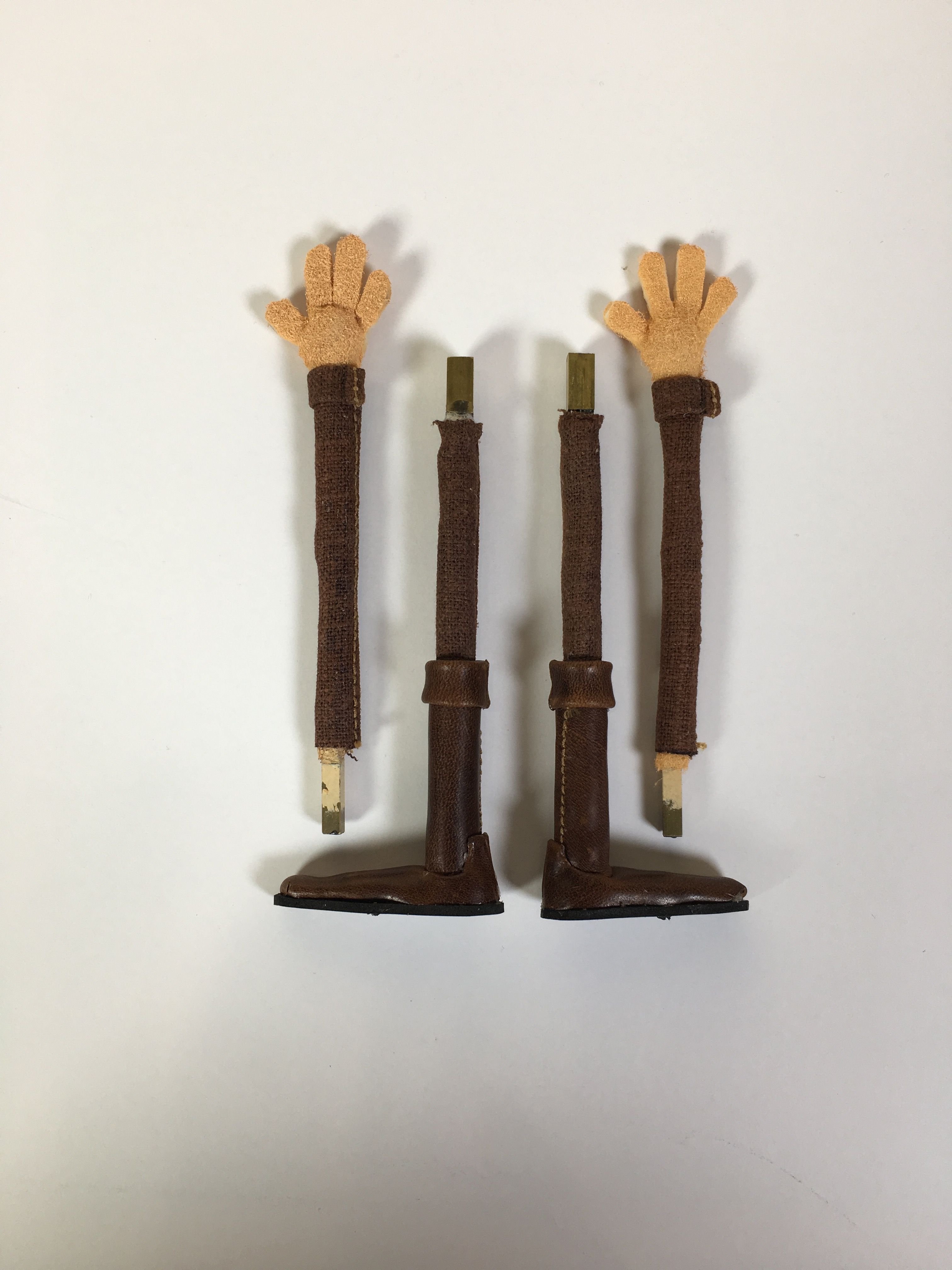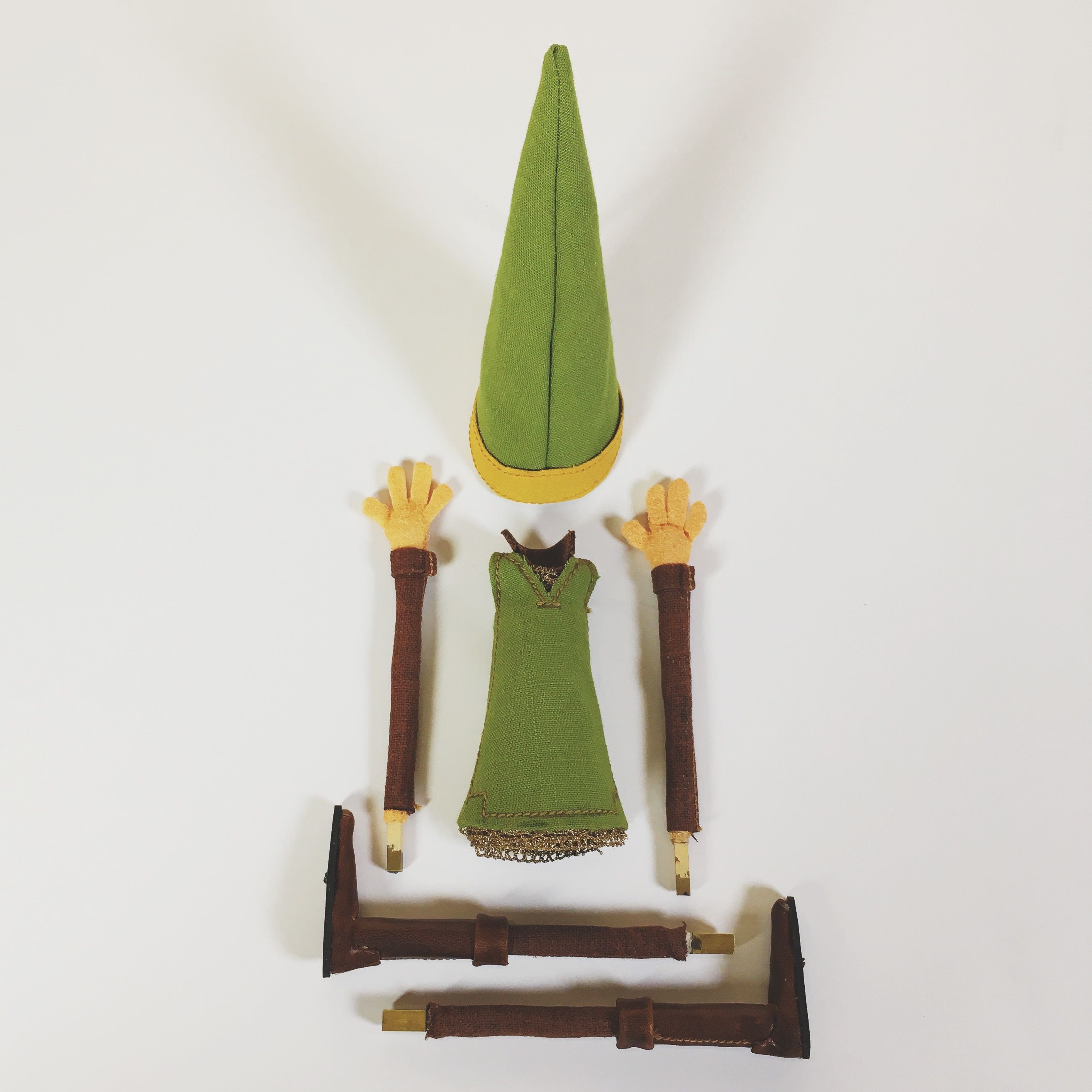 His accessories were made from real leather!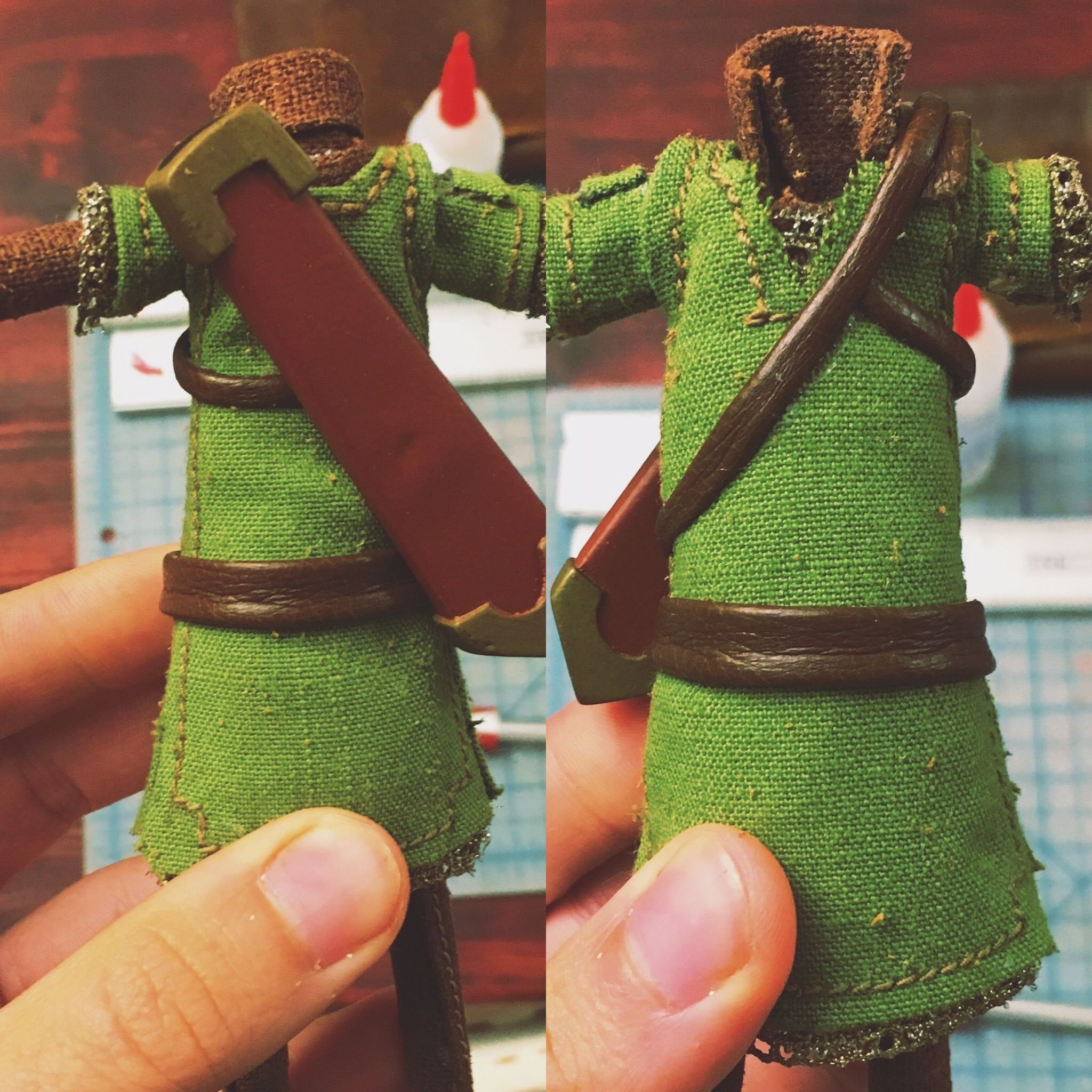 Here is the full armature without any fabrication. All limbs are aluminum wire and all the body blocks are hard plastic with plugs fitted so that the limbs will slot in.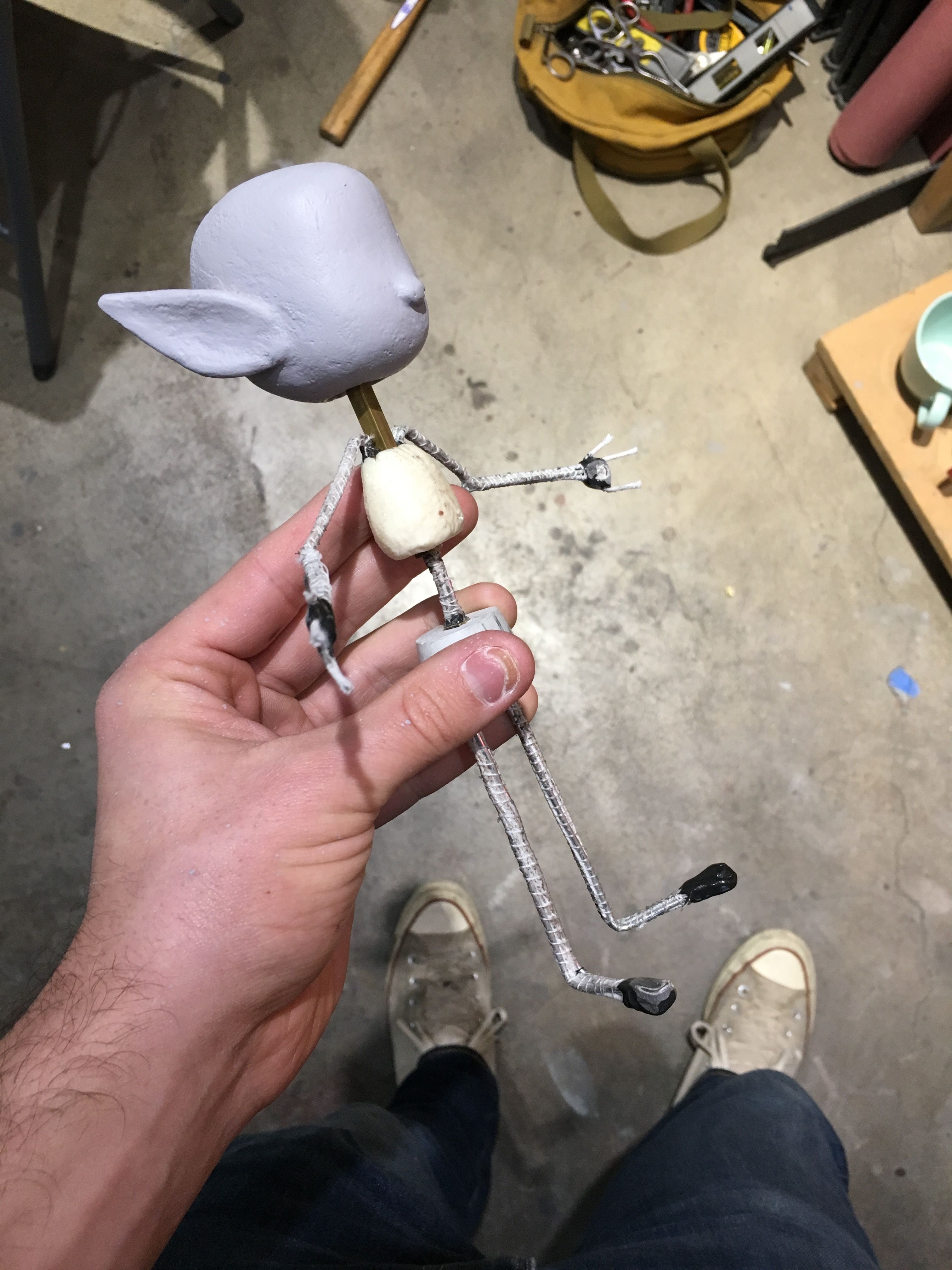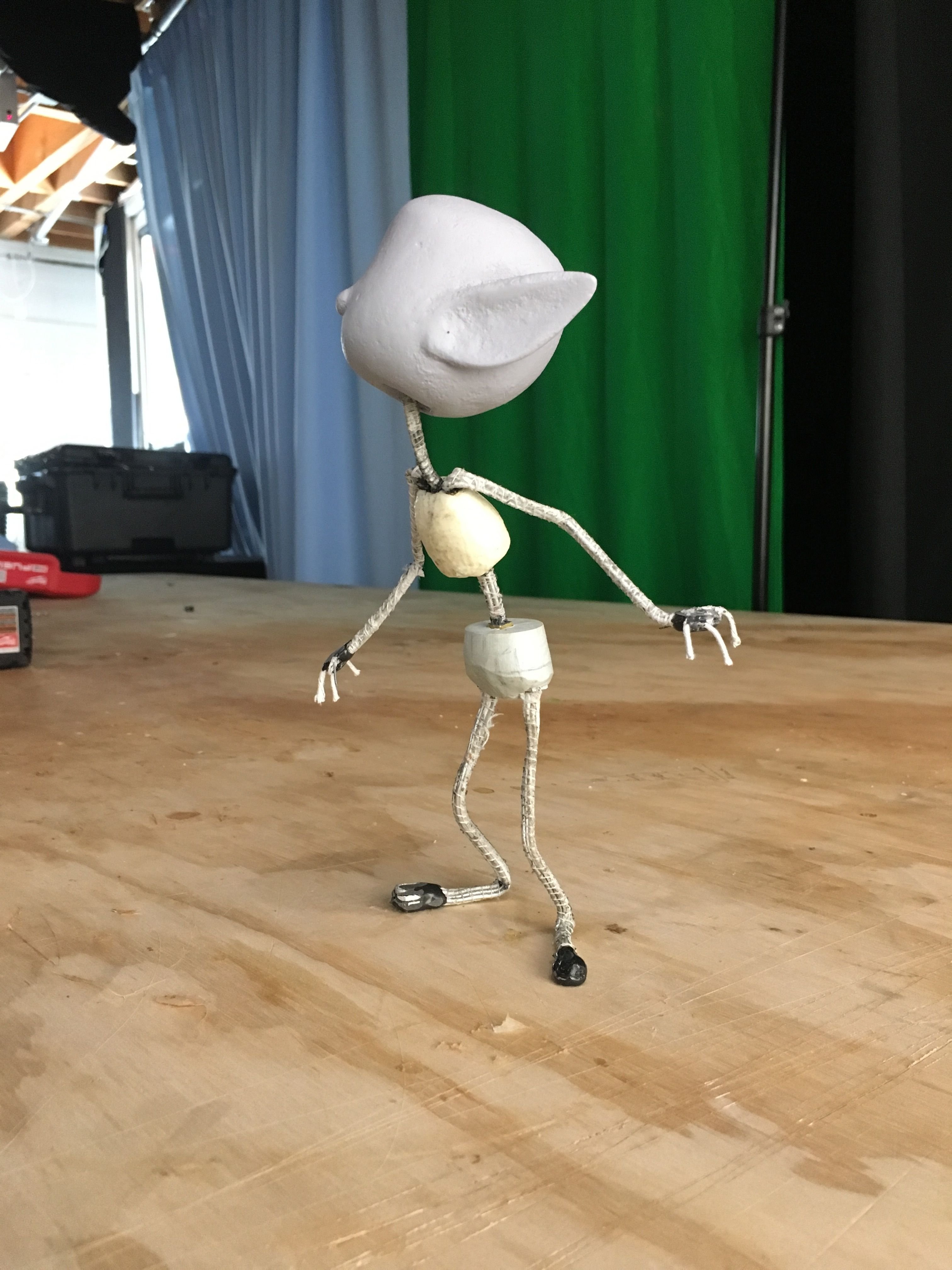 Once all the pieces were fitted together, we did a photoshoot to make sure all the elements photographed well in camera.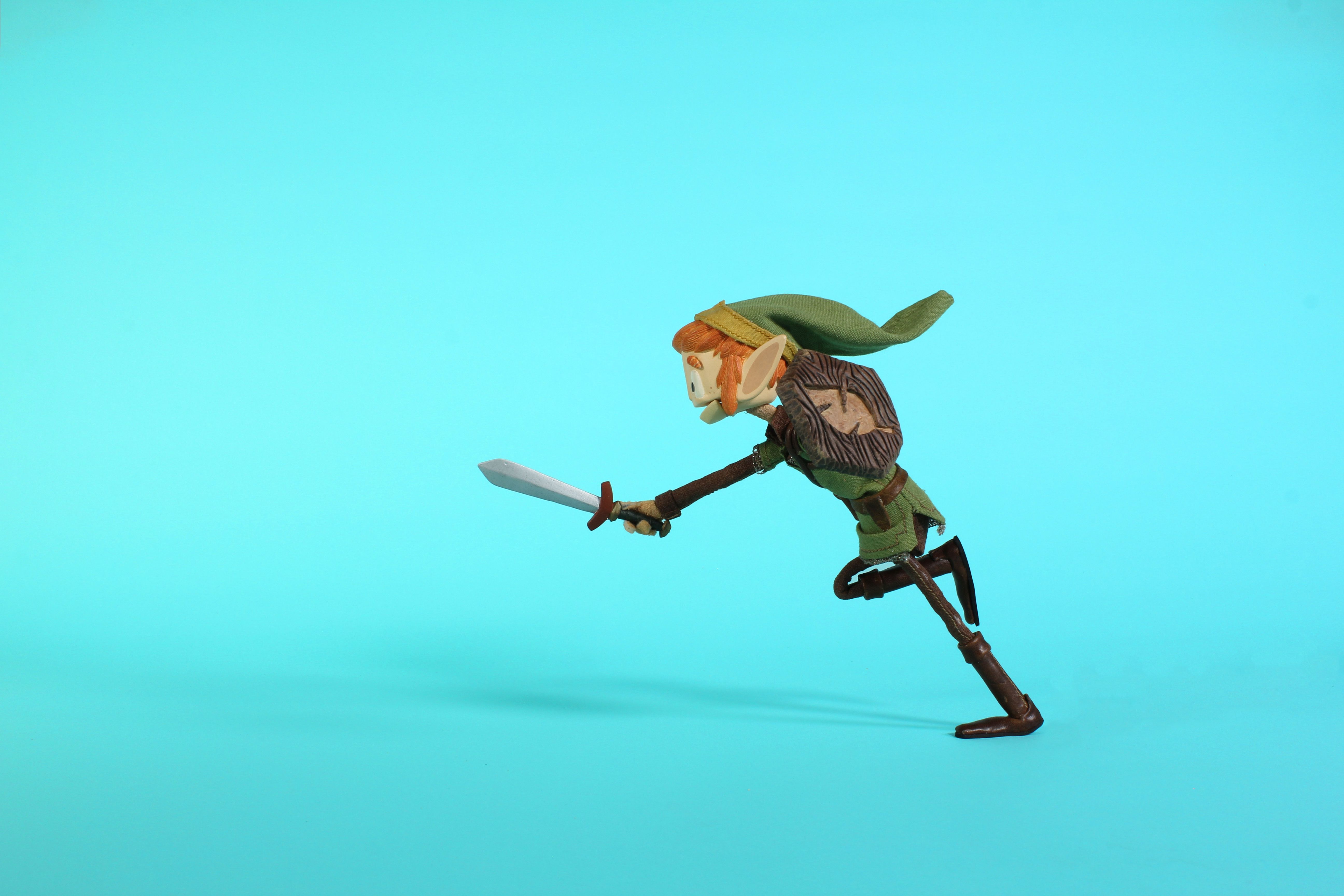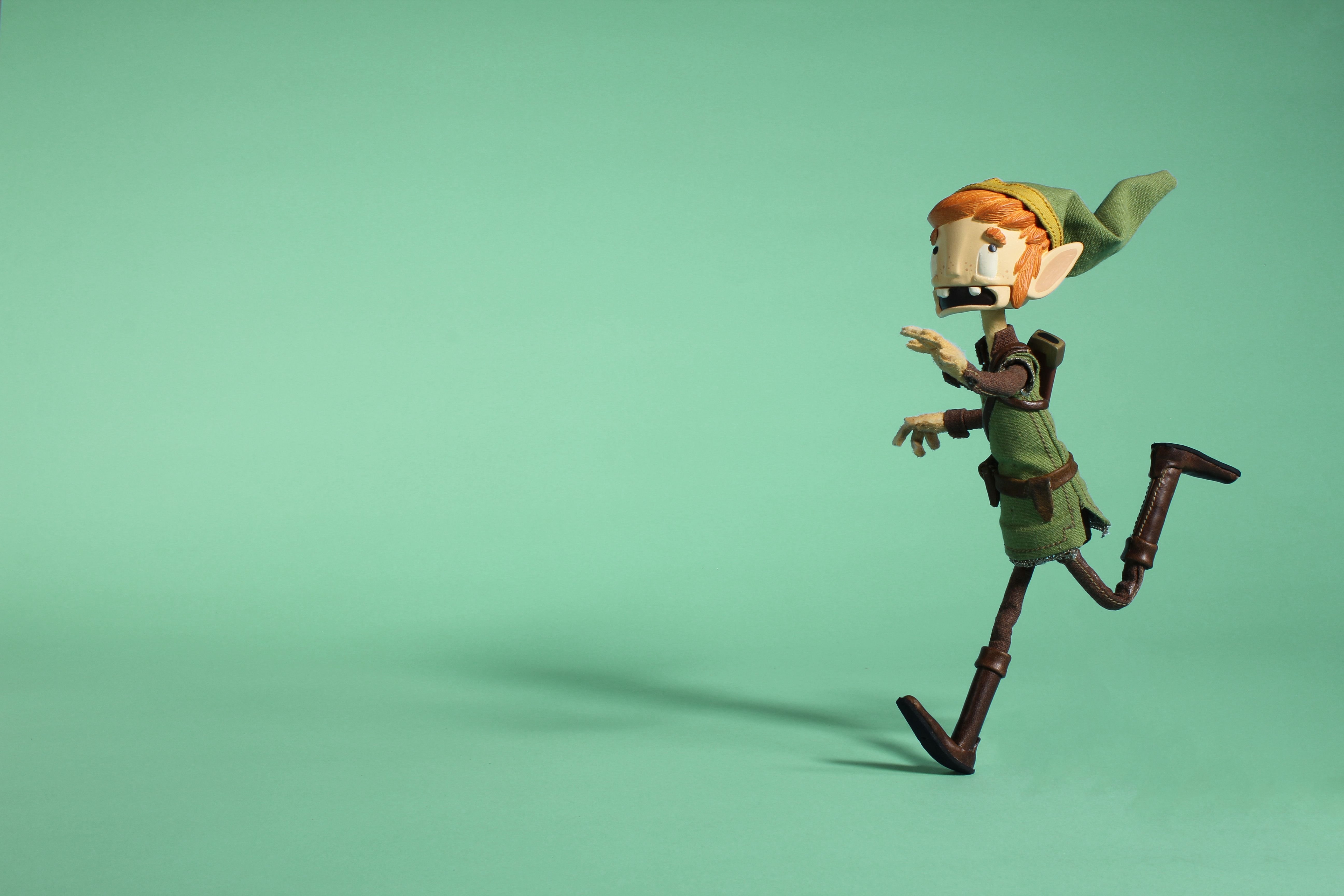 Next post on Dink will probably focus around the set!
Thanks for following along, steemers! I appreciate it. Will keep everyone updated as this project gets closer to completion. :)