While authors are very active at sharing their posts on discords and steem.chats and using bid bots to promote them there are not many sharing their posts with their followers outside of our blockchain. As we know there's a certain power to incentives on Steem so to help get more eyes on our Steem posts, mainly Original Content, the next steps for OCD will be to search for posts and curate them not only from our own blockchain but also from outside.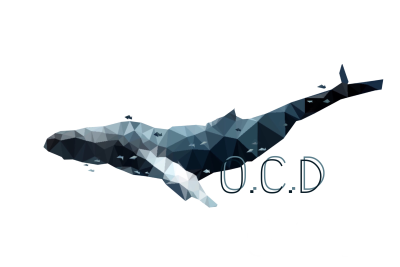 First off we will be focusing on growing our subreddit and curating posts shared on Reddit. As you know there's a share to Reddit button under each Steemit post, it's time to start using it! Without getting too much into why, let's get into how you can effectively share your posts so our curators can easily find them.
Since we focus on Original Content we will be encouraging authors to share their posts in the new OC section on Reddit: https://www.reddit.com/original
To share a post, go to https://www.reddit.com/original and clicking on "Create Post":
Or by simply click on the "share on Reddit" button:
If you don't have a Reddit account yet then create one quickly and make sure to subscribe to our subreddit: https://www.reddit.com/r/steemit
We will get some more activity going onto the subreddit in a future update, so stay tuned for that! :)
Rules:
Only Original Content that you have created will be curated, abuse will not be tolerated.
Share your posts as soon as possible to give us time to curate them before payout timer runs out.
Doesn't matter where on Reddit you will share your posts, we will find them. ;)
In the beginning we won't have the similar guidelines for curators that we have with the current OCD compilation posts such as a average post earning threshold, so anyone can get curated, new or old, low earning or high.
Bonus:
Being curated and shared in these "OCD Sharing" compilation posts will get you whitelisted to @ocdb as well where you are able to bid for 10% profitable votes daily with 3000+ other authors. @ocdb is one of the biggest delegated bots on Steem (4.1M SP) that is fully non-profit for us maintaining it.
Other comments
Upvotes on Reddit will not effect the odds of getting curated in any way, having said that sharing your Reddit posts or being found manipulating the system will disqualify you from being curated by us. If you for some reason need to share your post through a reddit link in Discord or in DM's, then please do so through a "no participation link" which starts with: "np.reddit.com". If you attempt to manipulate the Reddit upvote system for any reason this can get you shadow banned. No matter how much upvotes or downvotes you have received on Reddit, our curators on OCD will curate each post equally.
Finishing words
Curation of shared posts will be starting on Monday but feel free to give yourself a head start after reading this post.
We will be looking to do even more outreach in the near future and similar to this also curate posts from other platforms, another thing we are working on together with @steemonboarding is as the name says, onboarding new users and guiding them through the beginning of their Steem journey, stay tuned!
If you like what @ocd are doing and would like to help, then follow us at @ocd and check our curation selection, we encourage manual curators to front-run our votes for higher curation rewards.
If you would like to delegate to @ocd or @ocdb then use this link: https://app.steemconnect.com/sign/delegate-vesting-shares?delegatee=ocd&vesting_shares=1000%20SP change out the name "ocd" and the size "1000" to your preferred one.
You can also support our project and our continuous curation by voting for our witness through this link: https://app.steemconnect.com/sign/account-witness-vote?witness=ocd-witness&approve=1
Thanks for reading and your continued support!
---