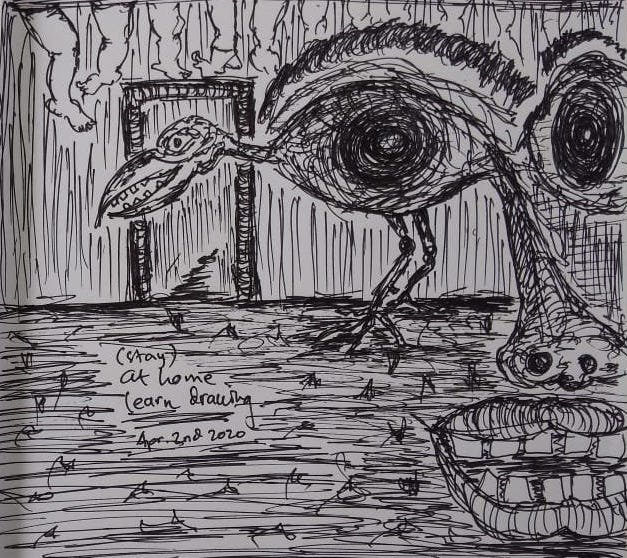 Hi, all. This is my first post after a long time hibernation on this platform. When the Covid-19 pandemic was sweeping over most of the world today, I also followed all the government's recommendations in breaking the chain of the virus spreading. One way is to stay at home. But of course just being bored at home too, and learning to draw is my way to kill all those boredom.
Below I will attach some of the drawing processes that I made today, not too perfect, but I'm learning to try.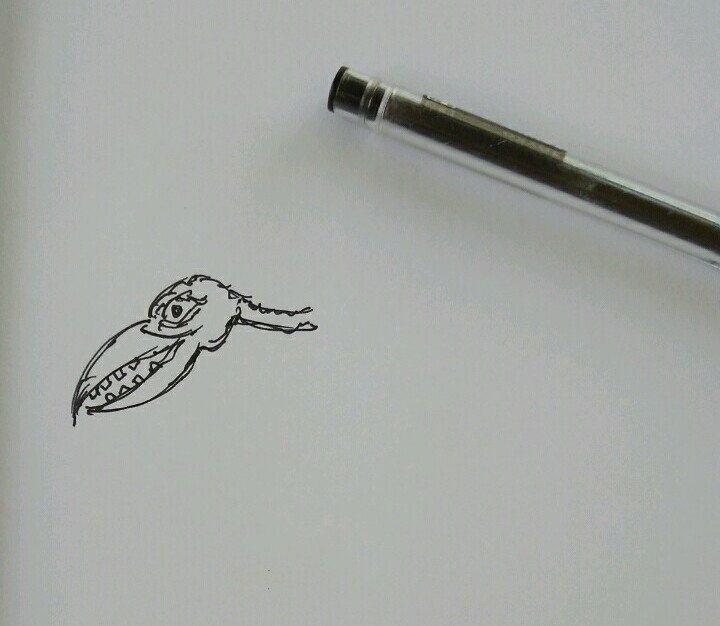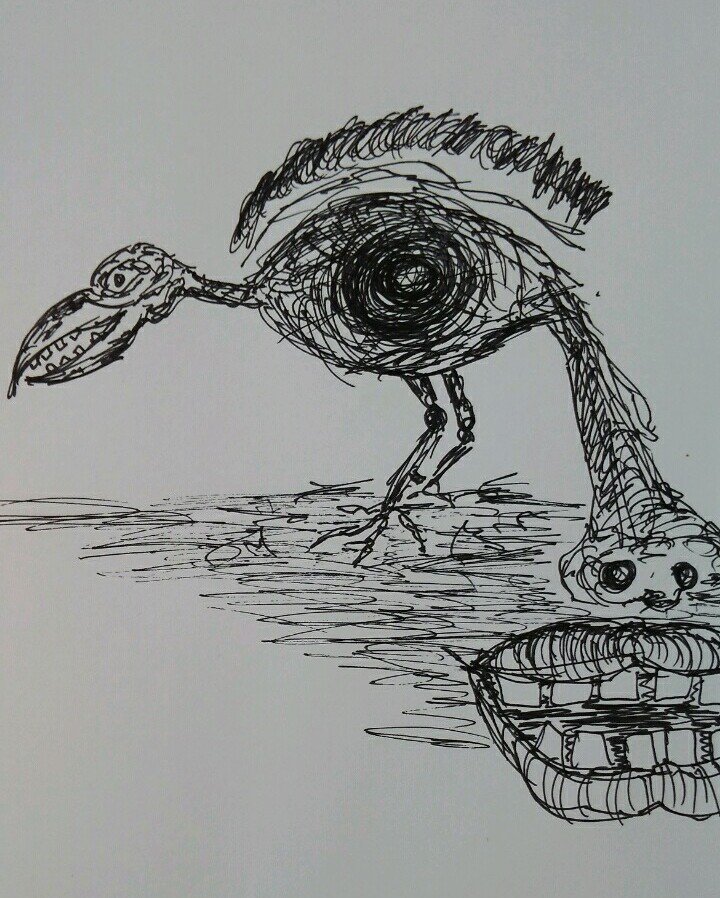 From the first to make lines with a pen, I didn't know what I wanted to draw. Don't have any concept. Only rely on mere imagination, until then become a picture like you see here.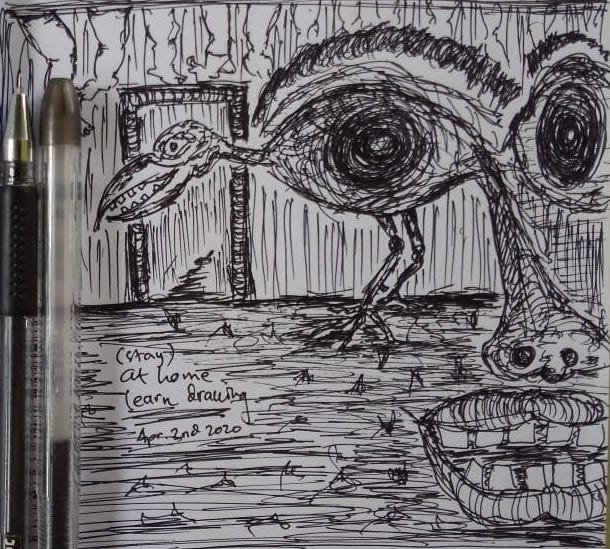 Hope you guys enjoy it. Stay healthy all of us.