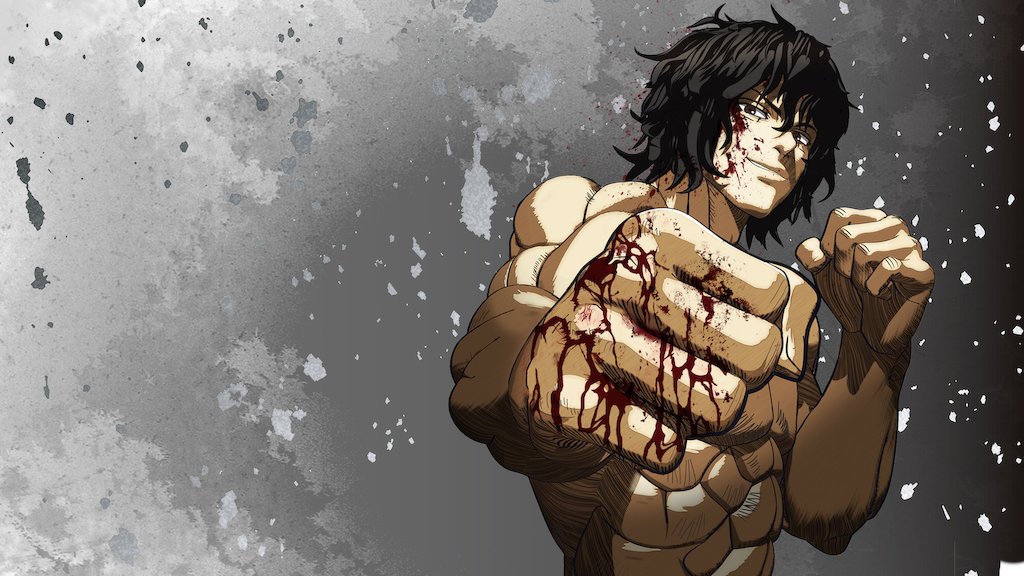 If you are bored and wanna watch or read something that has a lot of fighting and violence then i am here for you.
Kengan Ashura is a japanese manga written by Yabako Sandrovich and illustrated by Daromeon. The manga has over 200 chapters and a new one with a time skip period is on! Also, in case you prefer to watch instead of reading there is a Netflix adaption of this one with 2 seasons. The first one aired on July 31 2019 and the second on October 31 2019 (in total 24 episodes).
I strongly suggest though to read the manga as the Netflix adaption is in 3D so the animation kinda sucks. On the other hand the drawing of the artist is in a whole other level and very detailed.
Plot
The main plot isn't something very deep but for a fighting manga it's what we need and in a way it can be never ending. So since the Edo period rich business men and merchants in order to close some tricky and big deals hired fighters and in an underground arena the winner could close the deal. Let me give you 1 random example:
let's pretend that i have many hotels and the same goes for my rival. Then a new business opportunity arises but we both want it. Instead of playing dirty with lawyers,aggressive buyers etc etc we hire 1 fighter each, they fight and the winner can have this business opportunity with no hardfeelings.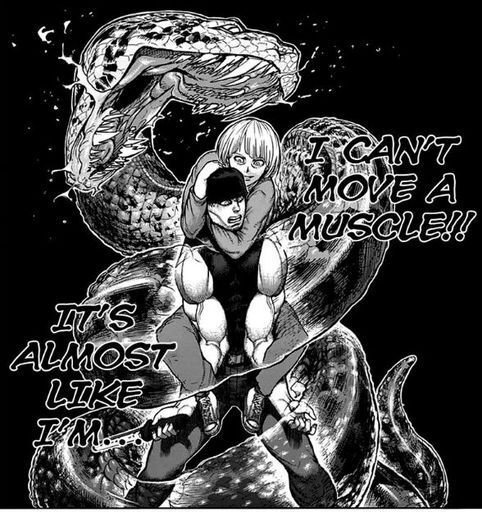 In this world we got Kazuo Yamashita who is a 56 year old salaryman of the Nogi group which is well known. He meets the fighter Ohma Tokita a young a mysterious fighter who's taking a liking to him and soon he is registered as fighter under the Nogi Group with Yamashita as his caretaker. Soon enough, the Kengan ashura tournament will begin with all the big companies taking part in this.
What I Like


Except the fact that the drawing and art design is perfect, there are way too many new characters introduced all with their unique appearance and fighting style. Also, regarding the fighting style the creators did a pretty good job cause they did their research and explained a bunch of things regarding the history,traits etc etc of all the styles.
There is quite some character development behind this manga and each and every contestant has its reason fighting. It's not just empty shells punching each other out. Also, during this tournament many different things are going on behind the scenes such as old rivals coming back,betrayals and more!
images 1 2 3