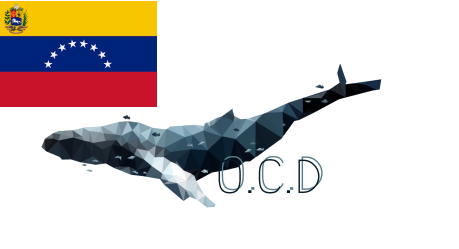 OCD Venezuela: Issue #1

Welcome to the 1st issue of OCD Venezuela!

Issue #1 highlights content from ten (10) Steem Content Creators from Venezuela! The OCD team continues its search throughout Steem to find you the undervalued gems, as provided by relatively new users.

Today our curators found ten (10) new pieces of original content! We strive to find works that are created by newer Steem users, that may not have the audience with which to share their quality content. @OCD strives to help provide that audience and intends to showcase Steem users who put in the extra effort to create creative, original content.

The @OCD nomination process

A curator will FIND a piece of work (typically from newer users). You cannot apply for a curation yourself.

We encourage you to visit these blogs and show these great Steemians your support and encouragement.

If you enjoyed their work, give them a Follow or maybe even say Hello!

All of the content chosen by our curators is undervalued, but there is always one piece that rises to the top. That piece is universally appreciated and valued by our curators making it OCD's Top Nomination of the Day.

---

Our top nomination of the day is from @rpcaceres

This author shows his skills in graphic design. He makes a tutorial where he details step by step the realization of a gif.

---

Our next nomination of the day is from @purrix

Thoughts that sprout from the deepest, found emotions. All after losing someone special in life.
Everything is translated in this writing.

---

Our next nomination of the day is from @alejandra.her

When art is part of your life, with the little you have you will be able to express it.
This girl shows us what she can do with just a pen and paper.

---

Our next nomination of the day is from @juanmanuellopez1

This author makes a journey through the history of traditional Venezuelan music.

It is a writing of protest, where he points out the anti-nationalist values of the radio stations. For this reason, Venezuelan music does not have the support of its people.

He makes proposals to his fellow musicians to change this whole paradigm.

---

Our next nomination of the day is from @estefania3

This girl ran into a good image on the internet. She shows us one step at a time how to digitalize her.

She is very talented!

---

Our next nomination of the day is from @fran-afonso

Original literary story. A man waits for his beloved in the dark night.

---

>

Our next nomination of the day is from @kadoshmenorah

This author has been doing an excellent job for some time.

This time he shows us a tutorial, digital creation of an original logo.

---

Our next nomination of the day is from @oscarina

A story that crosses the history of two women who are in different places and at different times but who share many things in common!

---

Our next nomination of the day is from @joseph1956
Poem. Two lovers let themselves be dragged by lust and leave aside the most important thing, love!

---

Our final nomination of the day is from @sincroniadivina

Great reflection on the experience of the day to day as individuals. Accompanied by a practical exercise to align with being.

---

This concludes today's edition of the OCD Issue. We would like to congratulate the featured authors as well as those nominated.

We hope you were able to take away something different, fresh, and new from these posts, provided by the @ocd curators.

The OCD team would also like to thank those that strive to make a difference. As anyone can create a post but only some can create/build value.

Stop by tomorrow for another edition of OCD Venezuela!

Keep up the great work creating original content.

You never know when @ocd may be around :)

Today's post was authored by @yonnathang

Know that your Resteem supports undervalued authors!


OCD Now Has a Steem Witness...
@OCD-Witness!






Read all about the new @OCD-Witness on @Acidyo's Announcement Post.

Whitelisted authors may use @ocdb - a non-profit distribution bot for whitelisted Steemians. Check our website for the whitelist, queue and delegation info.