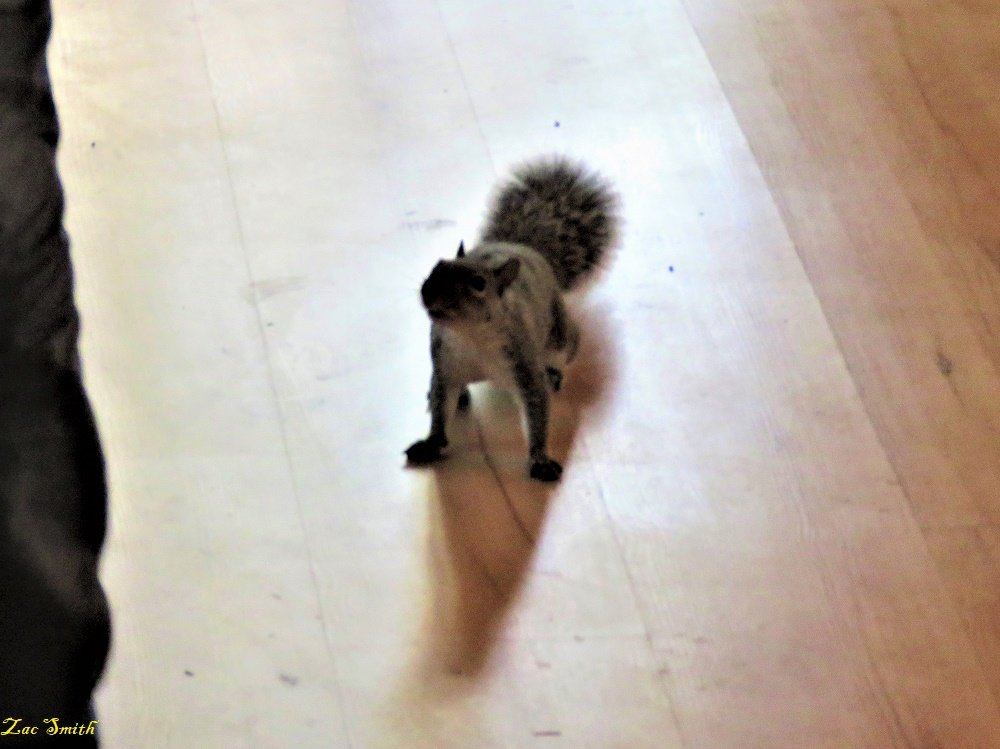 What a great surprise we had early this morning!
It's been raining heavily overnight and as soon as the skies started to clear this little guy took a chance.
Come and have a look!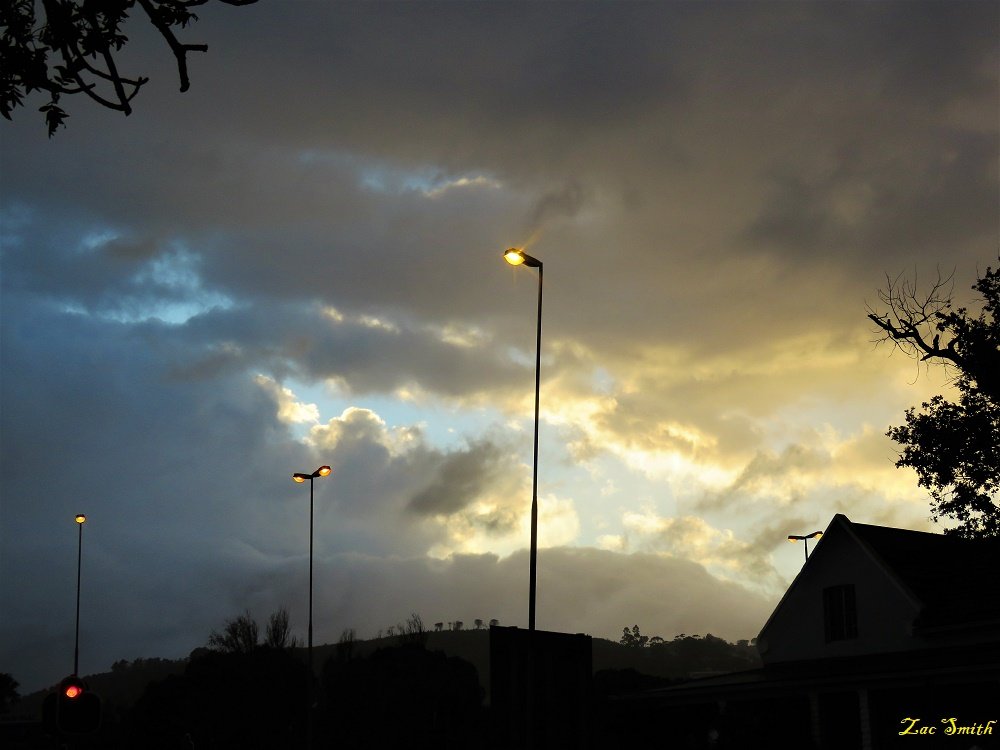 I went outside very early to see what the sunrise would do!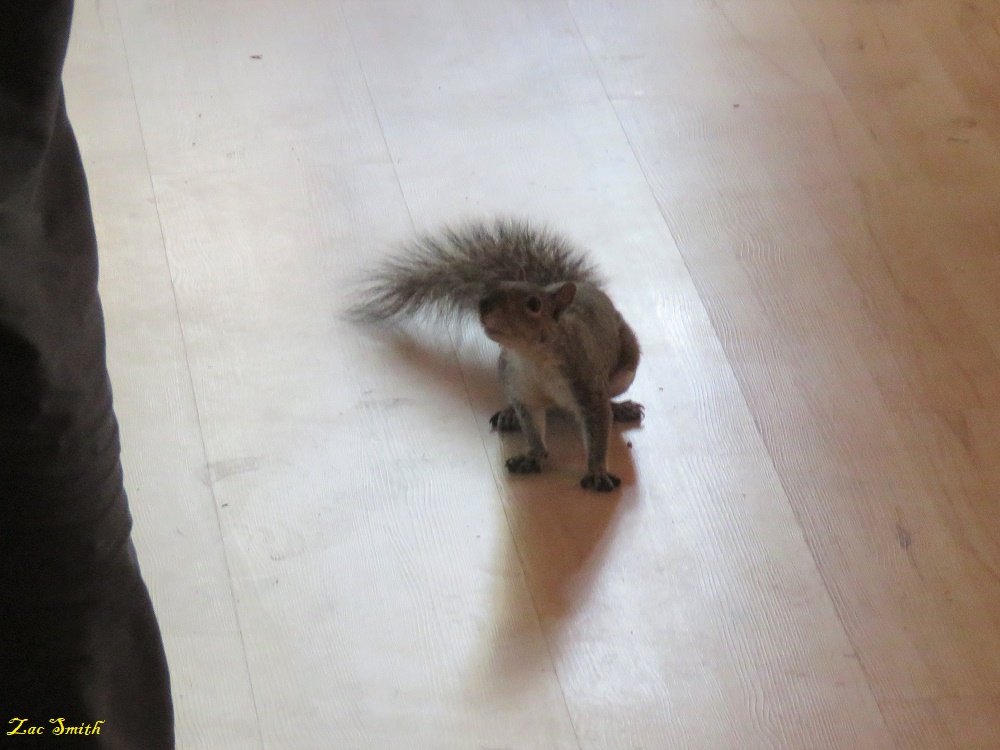 This little madam must have slipped in when I opened the door!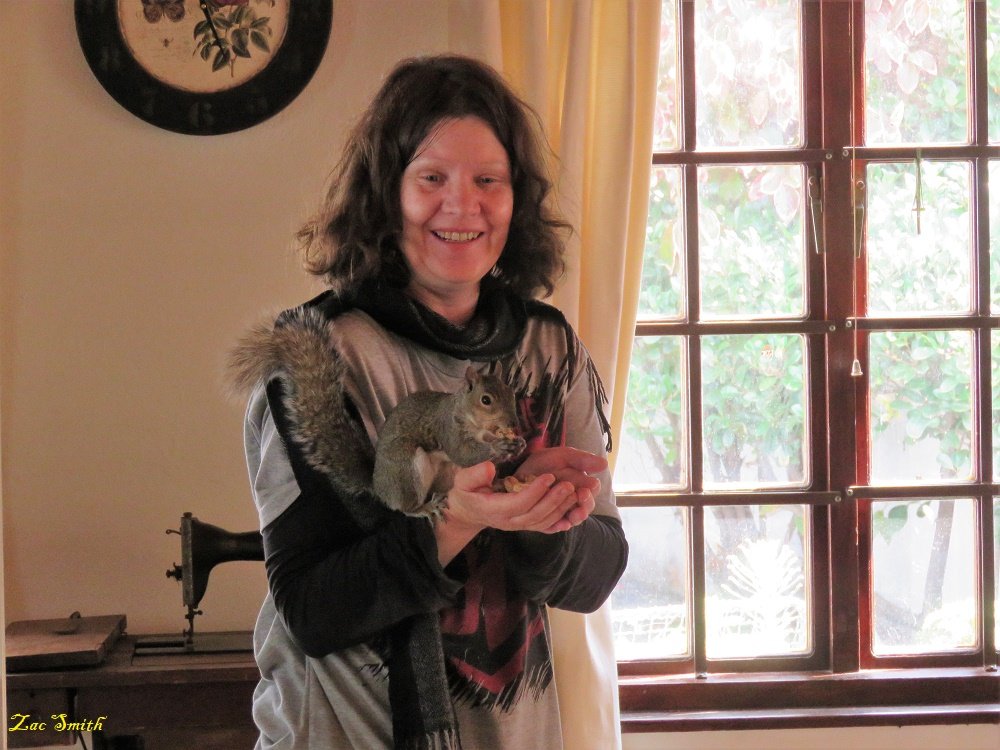 Oh yeah, lady Squirry knows who has the peanuts!
She ran up my wife's leg and here she sits as if she owns the place Lol.
Of course my wife took her outside and the day started good as her children two female squirrels and one male were waiting outside for their nuts. There was also another new one and we don't know if he is from the same family.
The elder daughter is also slowly starting to come closer to my wife and soon she will have squirrels all over her hahaha.
At least it keeps out lockdown days interesting.
We hope that you have enjoyed the pictures and thank you for visiting a post by @papilloncharity.

Team South Africa banner designed by @bearone