It's been almost two months since the Hardfork 21-22 happened, we got the SPS and the EIP and along with those changes to how out blockchain works, we got 25% free downvotes and our Curation reward doubled from 25% to 50% (at least theoretically).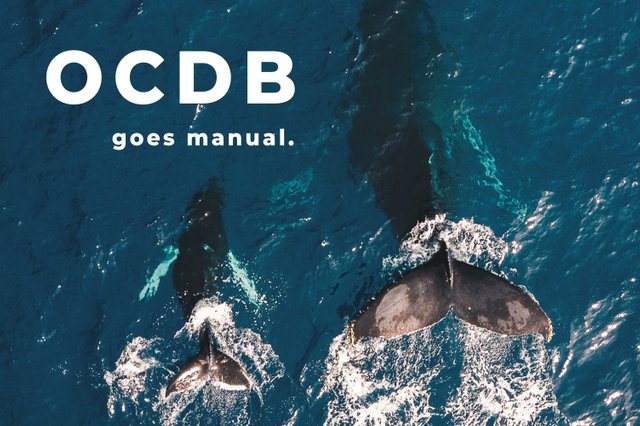 With these changes on our blockchain, the way
@ocdb
operated also changed drastically. We started to fully curate manually, we began to use our downvoting power and the payment to our delegators went through some tweaks.
Payment of Curation rewards to our delegators
At the moment, 85% of all the Curation rewards OCDB generates, is transferred directly to our delegators, 5% is powering side projects (EG: Gods Unchained raffles) and we are keeping 10% for the curators doing all the manual curation with this account.
OCDB has always operated on the basis of giving our delegators the daily curation rewards right after the account receives them. As you may know already, all the curation rewards arrive to any given account in form of locked down Steem Power.
This means that we have to constantly feed the OCDB account with liquid steem. This liquid has to comes from my personal stake, post rewards and part of my @ocd-witness stake (which we are constantly powering down in order to keep feeding OCDB) alongside some buy orders I filled a few days ago.
All of this just to be able to keep our delegators with their daily curation rewards and thus, them not having to wait 13 weeks for us to transfer the stake.
Curation rewards transfers to our delegators will take a bit longer, but rest assured they will arrive safe and sound
At the moment of writing this post, we currently don't have any more liquid Steem to keep feeding OCDB in order to keep our delegators' payments up to date.
As most of you know, not acidyo nor me are Crypto whales or even Steem whales, we started as minnows on Steem and unfortunately we literally ran out of liquid steem for ocdb (After more than a year of feeding it more than 80k liquid Steem).
We currently have @ocdb and @ocd-witness at full power down. The OCDB power down is meant to keep the weekly delegators' payments going - while the Curation rewards grow at a faster rate - making OCDB grow in SP faster than it powers down, making the account bigger every week. In the meantime, we are refreshing the power down every week so eventually, we will catch up with the weekly payments. The OCD-Witness power down is meant to help OCDB with liquid every week to aid its growth and catch up at a faster rate rather than slowly from the power down vs curation rewards growth.
TL;DR - Your Curation Rewards will arrive, don't worry, they'll just take a little bit longer to do so
In the meantime, to reassure you it's all accounted for, you can check out our website Thegoodwhales.io and keep an eye on the column pending payout to know how much you're due to receive every time we feed liquid Steem to OCDB.
Downvotes OR how manual curation is a thing on Steem AGAIN
Most former bidbots are currently curating manually - the lazy ones are just using automatic votes and some others went halfway and are following curation projects voting patterns but... - and overall, more than 15 Million Steem Power that used to sell votes is now manually curating or dormant.
This puts content discovery, curation and incentives to create amazing posts at an unprecedent level, hell, we could even call it ATH (all time high, for those newbies).
This situation is benefical for Steem and for OCDB, because now we can start focusing our downvoting power - without forgeting about the rogue still bidbots - in other type of abuse: Voting circles.
Very soon, ocdb will begin downvoting those who are abusing the system by trading votes at an exagerated rate and by voting on worthless - or non-deserving posts AKA one pic three lines kind of - posts and thus, hurting Steem.
Some of you may question who are we to decide what is an exagerated or blatant voting circle or what falls under vote trading but the truth is, we all know who are the main players that fall under this description. We will begin downvoting them and try to persuade them to share the love, spread their votes and stop the circle voting behaviour that might grow their own stake, but it's hurting the steem price so much that by doing this, they are risking that every day that passes, their stake will be worth less and less.