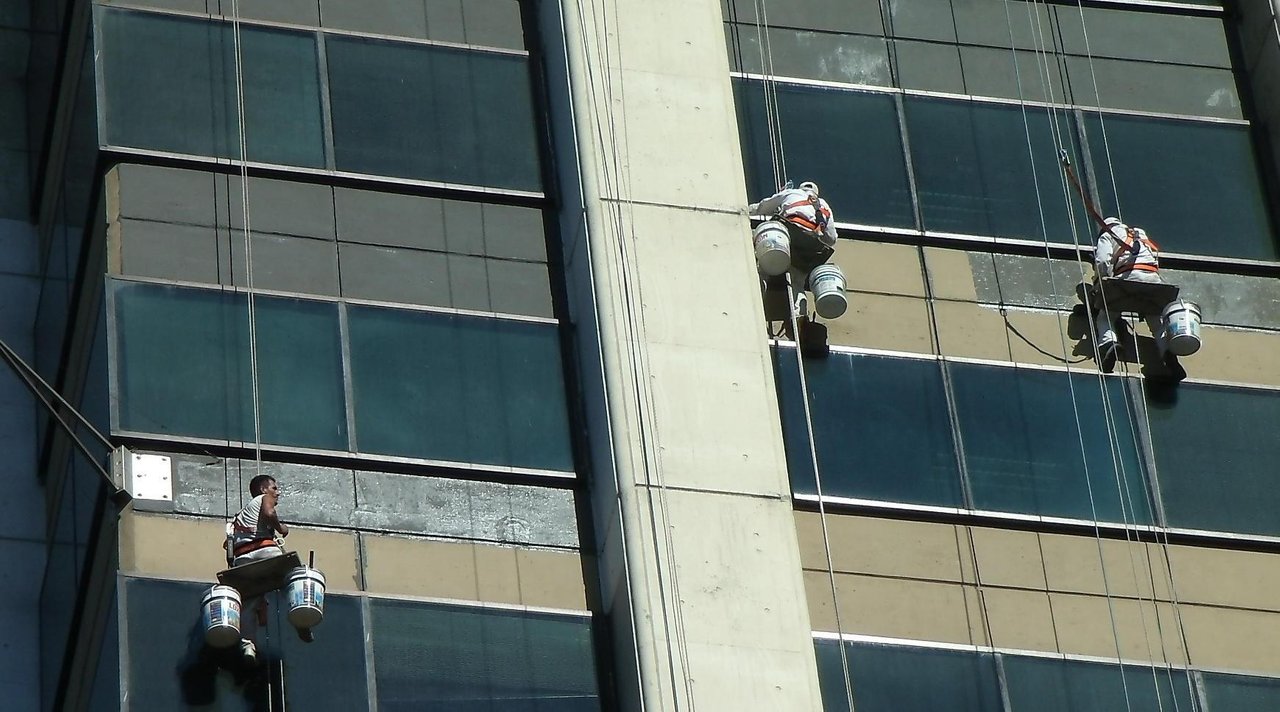 A cotton rope
holds them to the tether on the roof, while the windows slowly get done.
HSBC Tower
houses the bank of the same name. It is on the corner of Av de Mayo and Maipu - pictures are strictly prohibited.
I was asked to delete my pictures when I filmed my kids riding bikes near the building one Sunday. So in response, I take pictures of the window washers, the equipment they have, and other items of interest. Then I post it all here because of the strangeness of it.
They start out crawling over the edge some thirty floors above the pavement and somehow seat themselves on an elaborate swing-set-type seat, the kind that is just a flat piece of wood, and then they start hanging 5 gallon pickle buckets to the right and left of their keisters.
Once they have wash water, rinse water and the rest of their gear, they wash and swing while joking and teasing each other.
They will do this a total of eight times until all the windows of the building are finished.
But what amazed me most about this crew is how they were able to land without getting tangled in the cables and framework of this strange device on the marble sidewalk just below them...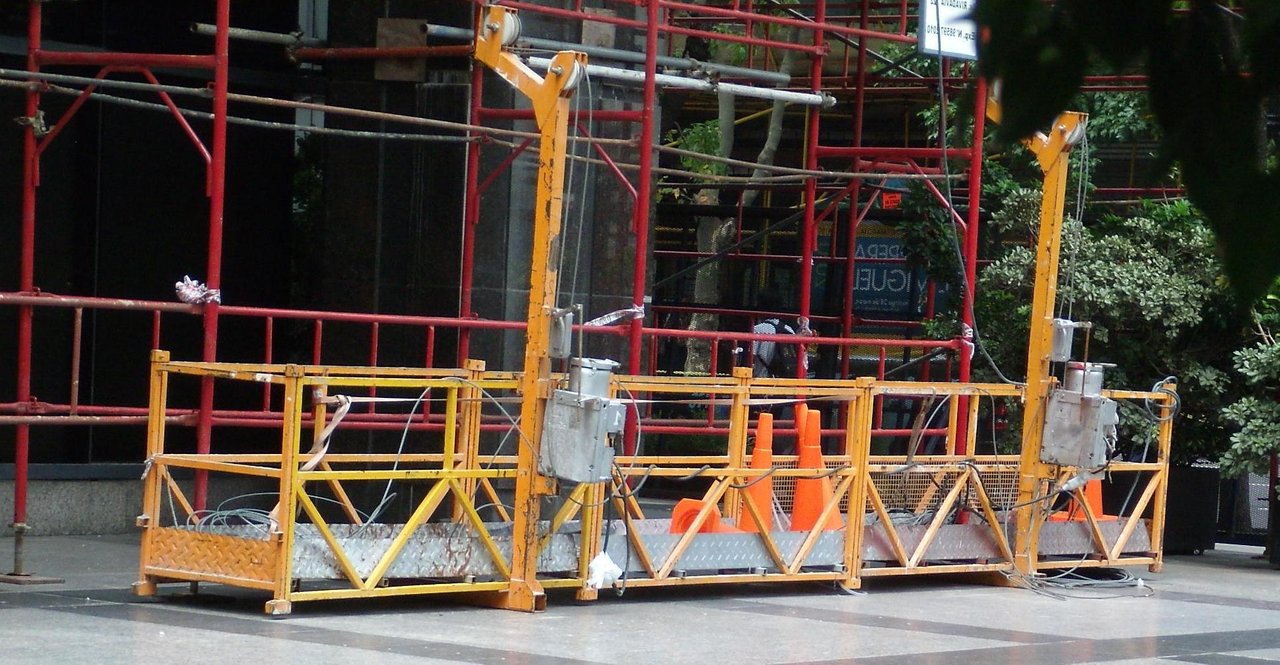 I can here them saying, "But we know how to use the ropes..."