While I am hopping around in Vienna, enjoying spring and lots of electronic parties, my Balinese family is celebrating a very special Fullmoon at the Mother Temple Besakih with the view of Mount Agung.
"Good morning from Batur and Besakih", was the message I received today and the reminder of another incredible month long ceremony.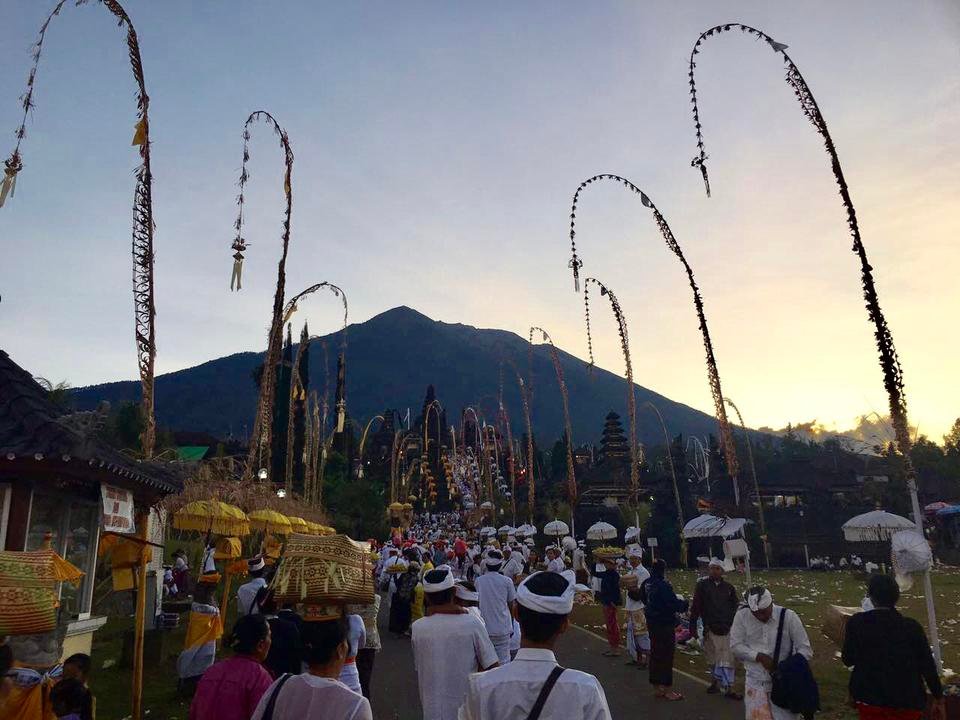 The 10th Fullmoon " Purnama Kedasa" is a good enough reason to go and pray from 9pm until the next day at 10am as I was told.
This special full moon is considered highly significant among Balinese Hindus. Known as 'Purnama Kedasa' in the local tongue, the day coincides with many major temples, celebrating in festive rituals, attended by thousands of devotees. The famous mother temple Pura Besakih, holds a unique ceremony known as 'Betara Turun Kabeh' on this special day, inviting the gods and deified ancestors for their blessings. A 'melasti' or purification pilgrimage usually takes place on the preceding Sunday, with processions carrying heirlooms and temple objects to sanctified water sources. - Source
I have been to many of those impressive, unforgettable happenings.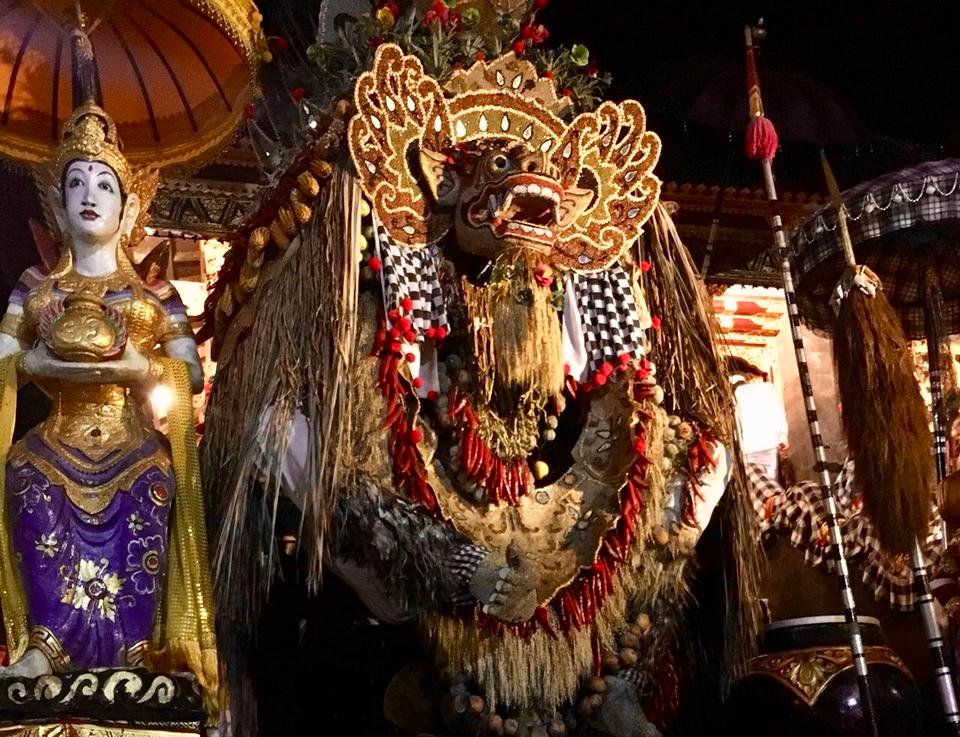 Procession of Betara Turun Kabeh ceremony which falls annually on the full moon (tenth month of Balinese calendar) sasih Kedasa at Pura Besakih is an expression of gratitude to the God, Ida Sang Hyang Widhi Wasa for the blessings of safety, health and prosperity that has been transferred to all creatures in the world. Led by 32 priests, thousands of Hindu devotees from Bali and other places in Indonesia will flock to Besakih Temple to observe the ceremony.
I was told that so many more people come out to pray than usual and the traffic total madness, to keep the Volcano calm.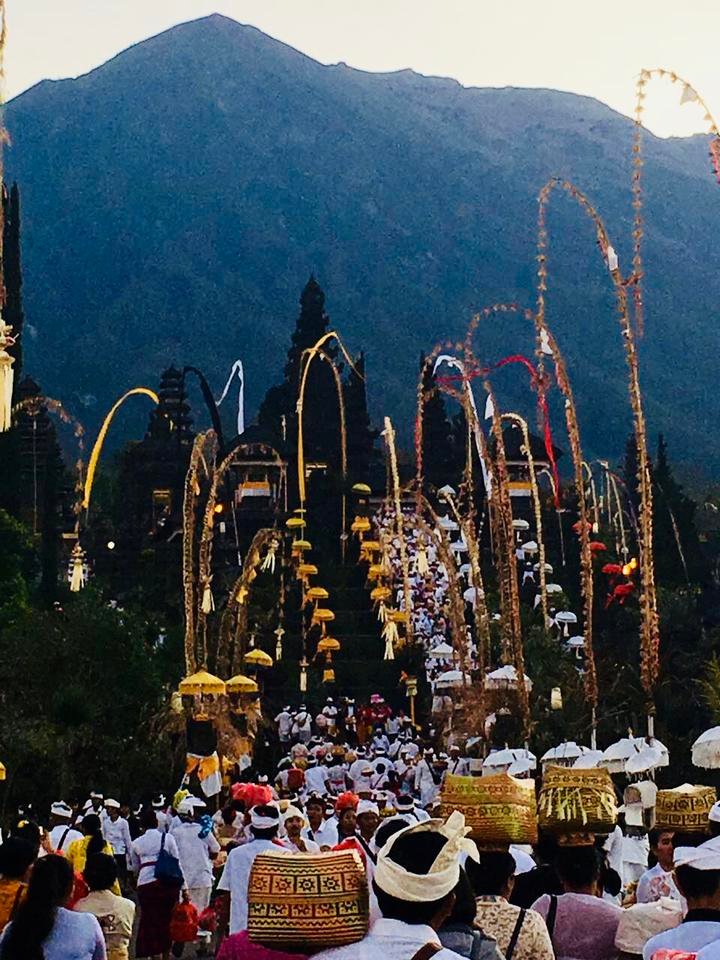 Looking at those pictures, I feel truly homesick but some of you might know this by now. I will be back there October onwards again.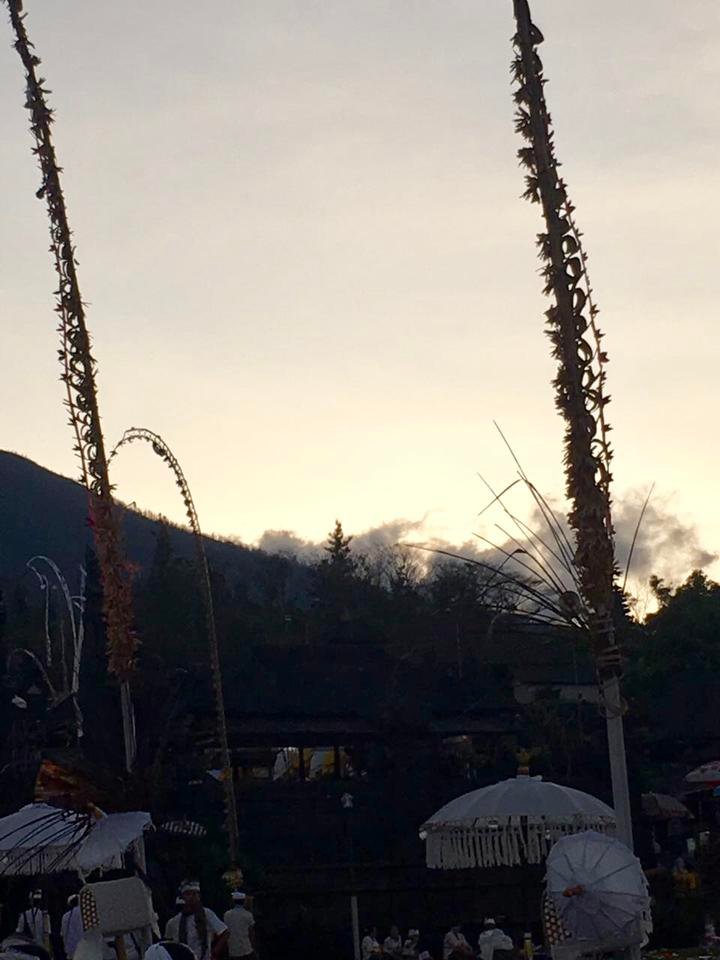 I am a bit lazy those past days writing articles , so I keep also this one quite short and hope you love such impressions as much as I do.
I am out and about for another electronic fest here in Vienna :) celebrating SPRING!
Follow @onartbali as well because I will write many more stories about this fascinating island and its people and culture. There are many stories to tell after 16 years experience living there.
Yours @mammasitta