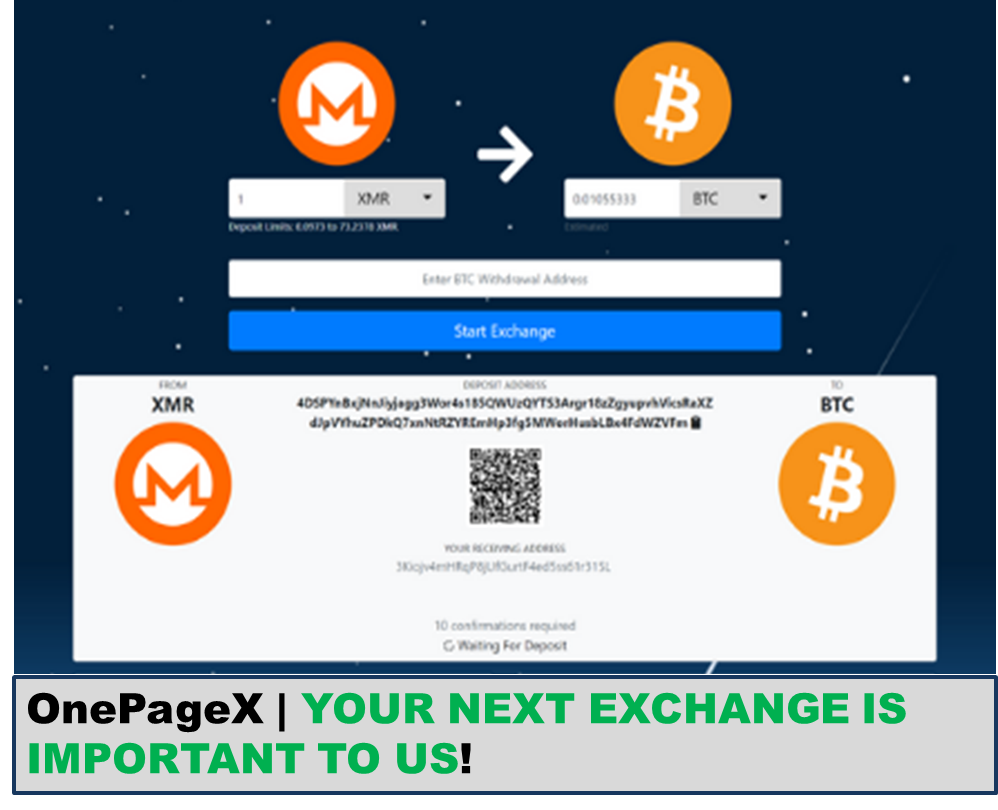 src:
onepagex.com
LET'S GO TO KNOW!
OnePageX.Com CONVERTER WITHOUT SUBSCRIPTION,
ECONOMIC & 100% RELIABLE


OnePagex is a cryptographic converter aimed at simplifying encryption operations, without waiting times, or authentication protocols, since it does not require a subscription.
The operating rate is minimal and it quotes the best market prices because it is executed in real time.
Transactions 100% verifiable through the URL which is used to process the data, visible at all times to guarantee transparency.
The client can save his address and re-use it whenever he wants, allowing multiple operations to be performed simultaneously, nested in a traceable system layer at all times and available for audit if necessary.
OnePageX.Com Include STEEM among your available cryptography.
With more than 140 cryptocurrencies in order of importance, these include: LTC, GAS, ETH, EOS, DATA, DASH, BTS, BCN, AION, just to mention a few.

¡YOUR NEXT EXCHANGE IS IMPORTANT TO US!

Here is the general list of Offered Assets Include:
Offered Asset Symbols:
OnePageX.Com avoids bottlenecks produced in the network due to market overcrowding.
You will not find a tool that is easier to use in BlockChain 100% secure, scalable and transparent.

¡YOUR NEXT EXCHANGE IS IMPORTANT TO US!

OneBox:
It is a security widget, it is a unique "code" generated by each operation.
Easy to use, it simply must be copied by the user to achieve an even more fleeting process without having to complete extensive data that only delay the operation.
The platform is constantly updated, so it must always bring some innovation to speed up the exchanges, achieving with this the preference of the users and the increase in the demographic figure.



¡YOUR NEXT EXCHANGE IS IMPORTANT TO US!

At this moment I want to demonstrate how to make an Exchange through the interface of OnePageX.Com, with some simple steps you can change your encryption in just minutes.
USER'S CASE
I will explain in a few steps how to make an exchange:
1- You must enter the portal, enter the type of cryptocurrency you want to convert and the amount destined.
The system will generate the widget which you must copy or scan to facilitate the operation.




2- After copying and pasting the security code,
you must verify the progress of the exchange here.
Remember that OnePageX It is transparent and traceable at all times.




3- Use the check button to keep your operation visible.
OnePageX puts in the bottom the access to your accounts in different platforms which you can share with your friends to help with the promotion.




Finally remember to use OnePageX in your next exchange and enjoy its extraordinary service.

¡YOUR NEXT EXCHANGE IS IMPORTANT TO US!

Thanks:
Catered Content
&
OnePageX
Attentively
@nachomolina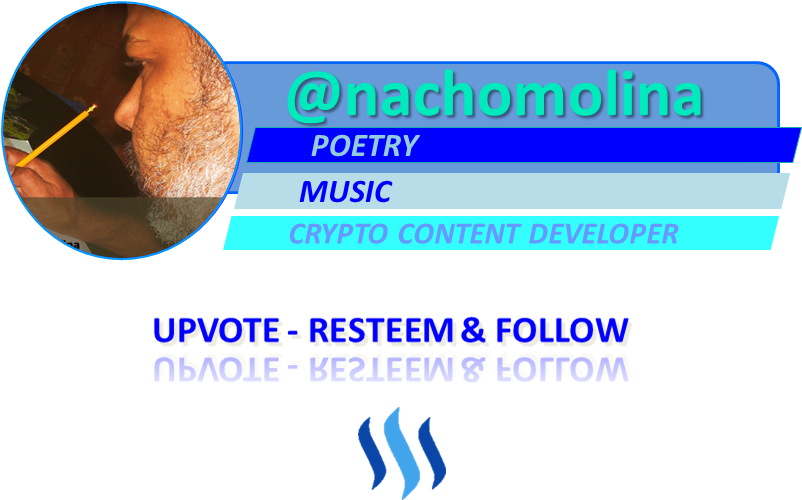 Visit the contest:
OnePageX.com #8 Prize Pool: 400 STEEM

Medium: https://medium.com/@ignaciomolina_75968/your-next-exchange-is-important-to-us-onepagex-instant-cryptographic-converter-cb33312fb897



"GOOGLE TRANSLATOR WAS USED"