source
Onepagex
It is a website to exchange cryptocurrencies in a simple way and without having to register, at this moment there are 140 cryptocurrencies available so the exchanges are usually made through the best price and for that there is a search engine that generates the page.
OnePageX charges 0.5% along with a small network fee in all transactions
Multiple transactions are allowed in the form of cards that users can use at any time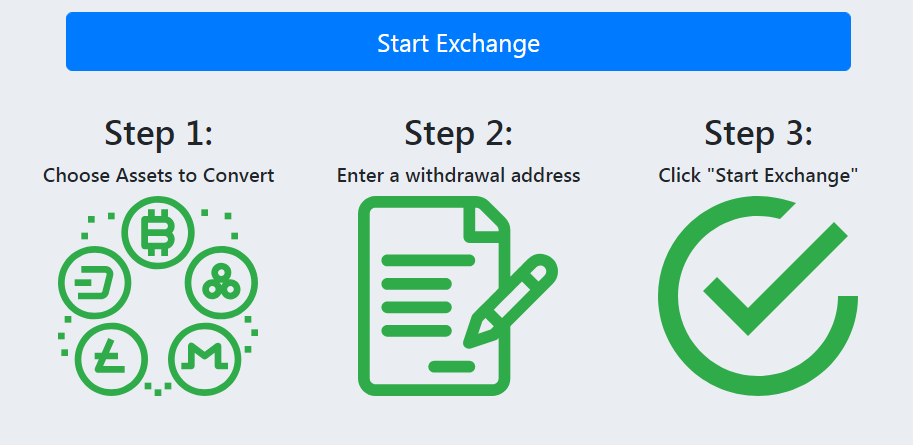 source
OnePageX has a widget called onebox
"In computer science, a widget or contraption1 is a small application or program, usually presented in files or small files that are executed by a widgets engine or Widget Engine. Among its objectives are to give easy access to frequently used functions and provide visual information. Although it is not an indispensable condition, widgets are usually used to be "embedded" in another web page, copying the code that the same widget makes available to the user. "
Most onepagex transactions last 25 minutes depending on congestion in the blockchain.
It is important to remember that there is a minimum transaction, due to the transaction costs there is a minimum and below that minimum no transactions are made.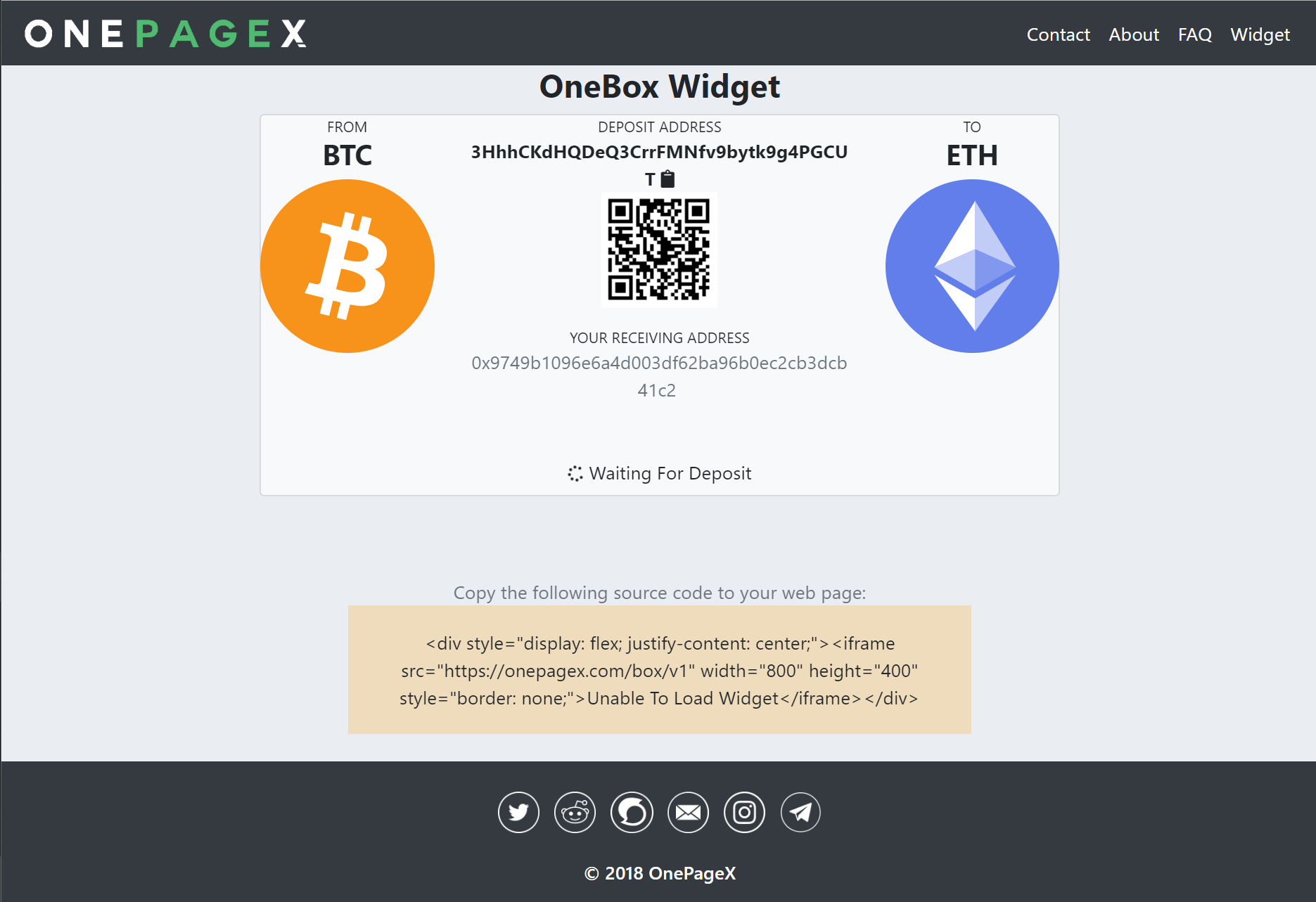 source
APPLICATIONS
Bob case
He is an enthusiastic person of the cryptocurrency and needs an exchange that is anonymous, fast and gives him security so onepagex is for Bob he can do everything he needs from a single page
Mary case
She is a person who uses the world of the chain of blocks and the cryptocurrency as business, she has a web page with information about the blockchain world and many of the users of this page when finding an interesting news, they decide to acquire some tokens then they must go to another page logear their electronic wallets what makes the process long and Mary loses users for that, that's where the onebox widget saves Mary's life she decides to implement it on your page and your users will be more comfortable
This contest is sponsored by @originalworks if you want to participate click here
onepagextwitter
onepagex2018