In times of total globalization and moving to the Internet the distance and borders are getting less importance. We purchase, consume, learn, work and communicate online. It's no wonder that online dating became a normal part of modern life. Russian Dating significantly stands out among the rest of niche datings. Plenty of Russian Dating Sites were created to facilitate the demand. Let's see what's going on with this niche.
Why Men Choose Girls from Russia and Ukraine?
Did you know that the top country seeking for Russian Dating online is NOT Russia? You probably will be surprised to know that there are plenty of men from the USA, Australia and Europe looking for Russian brides. Take a look at the Google "Russian Dating" Interests map for the past 5 years: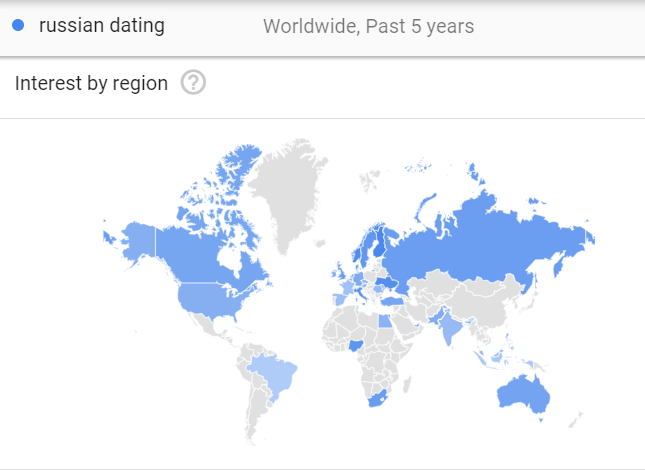 Let's check main reasons why so many men worldwide look for women from Russia.
Beauty. Ukrainian & Russian girls are exceptionally attractive. Most likely this is because geographically these countries are located on the border between the West and the East and the nations are genetically rich.
Life Values. Plenty of slavic women are raised in a very conservative families, where father is the head of the family and he makes all the important decisions. Wife takes care of the family, children and her husband and cares less about her personal career.
Intelligence. After the Soviet Union collapse Russia & Ukraine were able to save education system that gives a very wide range of knowldge, including foreign languages, history etc. It's highly intersting to communicate with Russians.
Disappointment in local girls. Lots of male respondents from US & Europe state that they gave up dating local girls. The reasons appeared to be very different: attractiveness, cheating, money orientation, mindset etc. They find the needed features in slavic girls.
What are the Best Russian & Ukrainian Dating Sites?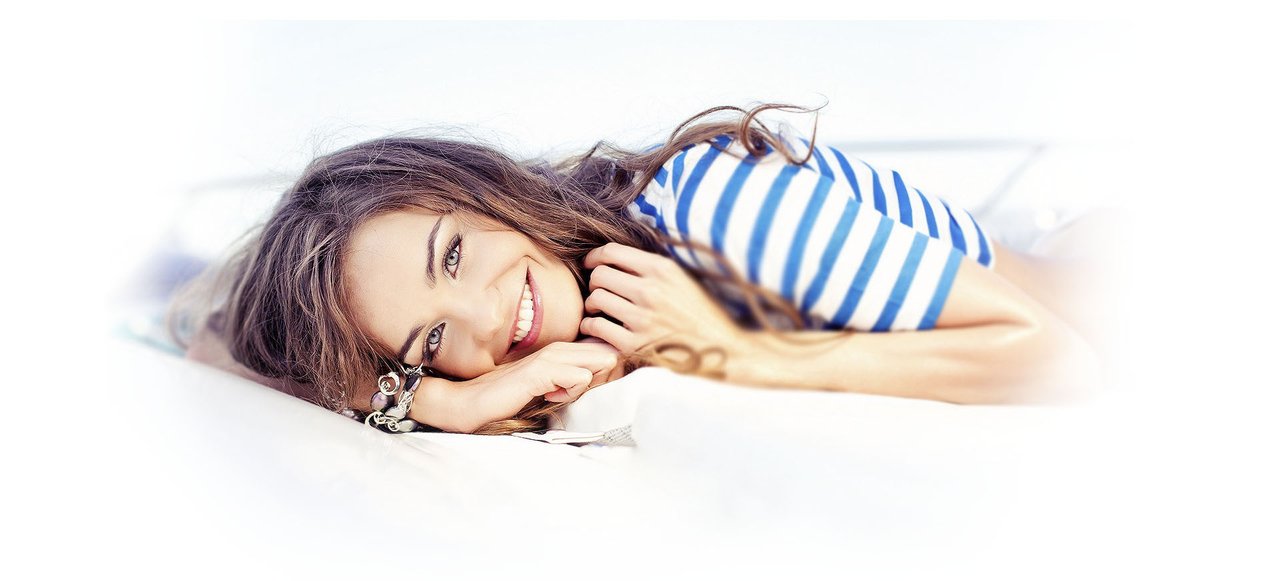 We picked out 5 important criterias for a good Dating Site:
Security. Since people provide their personal data and billing information the site has to protect the members from scam, DDOS attacks and data leakage.
Services. Dating site must be convenient and provide modern tools and services to facilitate the online communication.
Price. The company should charge an adequate price. It has to be transparent with no hidden payments. Moreover, the site must give a free registration opportunity.
Popularity. There should be plenty of profiles people could choose from. Also, the reputation and reviews obviously must be mostly positive.
Niche oriented. The site has to focus on the specific needs of their members. It means that all their tools and services have to brake all the barriers and facilitate international dating.
We came up with top 10 best Russian Dating Sites and top 2 Ukrainian Dating Sites. We have to admit that most of Ukrainian Dating agencies have female profiles from both Ukraine and Russia. Though, far not all Russian agencies have Ukrainian girls profiles.
Should you pick one of the sites for your Russian dating experience? The answer is: "pick several of them!" Check them out and leave just the one that you like the most.