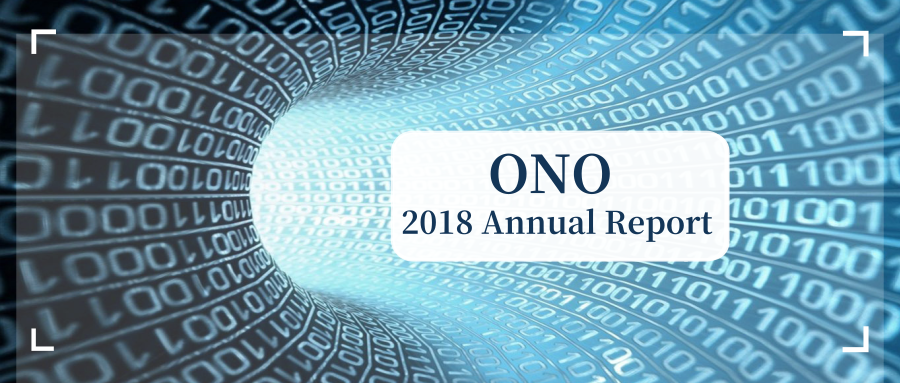 Looking back at 2018, the block chain field is experiencing a slump in the bubble after a sharp increase. The bubble accelerated to burst and the market returned to rationality.
We firmly believe that no matter what difficulties we are faced with, they can not defeat the real warriors!
During the period of 2018, we experienced hardships, obstacles and also surprises and comfort.
Before the 2019 Chinese New Year, we will use big data to present a review of ONO throughout 2018.
Product & Operation
4.1 million ONO dApp cumulative installation.
Top 10 international countries of registered users: USA, Korea, Malaysia, Canada, Indonesia, Japan, India, Australia, Singapore, UK
The daily active users amount is about 120,000, the monthly active users amount about is 830,000. The day retention ratio is 79.8%, and week retention ratio is 65.7%, and month retention ratio is 50.6%.
Content released amount exceeded 27.44 million.
1564 bugs fixed
140,000 lines codes updated
224 versions released
dApp iterated for 39 times
ONO events
January
Acquired the Silicon Valley blockchain team and built the ONO dApp infrastructure.
Reported as the next generation global super dApp by Silicon Valley reporter of CAIJING Magazine.
February
ONO Community was established, the first online gathering place for ONOers.
March
On 26th March ONO announced the participating election of EOS Block producer.
The first batch of ONO community partners and community volunteers recruitment started.
April
On 15th April, the official website and ONO dApp 1.0 (Adventurer Edition) were launched online, and the number of registered users exceeded 12,000 that day. One week after the launch, a total of 2 million pieces of content and comments were created.
ONO North American operations team was built.
May
The KYC function in ONO dApp was launched online, and long text function is released simultaneously.
Xu Ke, the founder of ONO, addressed lectures in South Korea and Singapore for several times.
Community Volunteer Promotion Campaign in the University Campus was launched.
June
GrandShores Fund and KIP, Korean largest venture capital institution, invested ONO of 10 million US dollars in total.
ONO dApp international version and official website officially launched, both English and Korean language were available.
Announced to create ONO Chain based on EOS.IO.
ONOT Seed Round quota was open to investment institutions and early ecosystem contributors.
July
ONO dApp version 2.0 released, added a Feed function.
ONO ecosystem official website was launched online.
ONOT dutch auction started.
ONO Eco-Conference was held in Beijing, and ONO dApp registered users amount exceeded 3.258 million during 100 days after launch.
August
ONO founder, Xu Ke was interviewed by Forbes journalist, she was reported as the first female entrepreneur in the Chinese blockchain field.
September
ONO Social Network web version 2.0 was launched online, ONO dApp version 2.1 released on App Store.
ONO Founder, Xu Ke addressed overseas and participated in Singapore Consensus Conference.
October
ONO DAC global autonomous organization was officially established.
ONO dApp video function was launched.
ONO Capital was established. ONO brand was officially upgraded to NOME Group.
NOME Group announced that ONO passed GDPR regulation, ONO Social Network officially entered the European market in November.
November
NOME Group and the Silk Road International Commerce Chamber signed the MOU mutual assistance agreement;
NOME Group firstly executed Commercialization attempt through ads, the advertisers included several Fortune 500 companies.
December
ONO dApp version 2.3 was released, added a new mission system. The natural user growth amount exceeded 4 million from 193 countries;
ONOT was globally and firstly launched on KuCoin Exchange;
NOME Group established ONO Incubator;
ONO gained 10 million RMB investment from GrandShores Technology.
ONO chain
In June 2018, near the time of the launch of the EOS Community Mainnet, ONO decided to use EOSIO software as the basis for its own chain, as described in the Whitepaper.
Serious testing of various scaling issues was performed using multiple test chains, including the Jungle testnet and the Kylin testnet, as well as private testnets. These tests included many items, especially a large number of users (ONO beta now has about 4.1M users, while EOS Mainnet is still less than 1M, so we tested up to 10M), storage of large content, such as photos and videos, chain based tracking of all user actions, etc.
From these tests, we determined that neither EOSIO software, nor any other existing public blockchain software, is capable right now to do all the things envisioned for the ONO blockchain in the Whitepaper. For instance, while EOSIO promised before launch to be able to so millions of transactions per second, it seems instead to be limited to an absolute maximum of about 4000 transactions per second.
We do expect that blockchain performce of EOSIO and opthers will continue to improved, and so will continue to design and implement the system with the view to move to such a system as it becomes available and stable.
In the meantime, the initial deployment of the ONOchain will be focussed on token handling and user security.All ONOT transactions in the app will be proxied through the ONO app servers to the ONOChain, where the transactions are recorded and inspectable. Users and exchanges can access ONOChain directly or via the app, or via block explorers.
For the time being, content will continue to be stored locally via traditional methods. Hooks will be added for pointers and hashing,so thath these may be recorded on the ONOChain.
As much as possible, ONOChain will use EOSIO directly. We intend to minimize changes, to ensure that as BlockOne and the Community add enhancements and improvements, we are best able to implement these. All such implementations are recoded on Github (https://github.com/onochat).
Some time after launching and stabilizing the app based tokens on the ONOChain, the Ethereum based erc20 ONOT contracts will be frozen and migrated to ONOChain. This will be done in coordination with all exchanges which handle ONOT.
ONO ecological partners
MiXin-wallet
On 14th December, Nome Group announced deeply strategic cooperation with MiXin-Wallet on the Mixin Network system based on distributed ledger technology. This cooperation was an important assistant to the development of ONO ecosystem strategy, and it also had a positive impact on Mixin's rapid increase in market share.
Candy.one - Early Airdrops
In March 2018, ONO began to cooperate with Candy.one who is the ONO deeply-cooperation partner. Candy.one is the world's largest rewarding mission platform.
QuarkChain-Mainnet
QuarkChain is a blockchain-based underlying technology solution with security, decentralization, high throughput and scalability features. It can achieve transaction processing capability above 100,000 chains per second (100,000+ TPS). ONO and QuarkChain collaborated on the mainnet technology.
Media
ONO has reached deeply strategic cooperation with Coinness and Mars Finance, which plays an important role in message release and diffusion.
Acknowledgement
Community partner
You are the ONO superheroes who worked extremely hard to build the ONO Community.
You take advantage of cohesiveness to connect with group members and keep the community active, creating an orderly ONO discussion environment.
Community volunteer
As the transmitter and guardian of ONO values, you are an indispensable member in ONO ecosystem. There is a wonderful place for content creators because of your persistence. You helped so many people to get their first steps in ONO and guide them in their ONO journey.
The first batch of ONO super partners who have successfully retired
You are the pioneer and maintainer of ONO values by communicating internally and coordinating externally.
You have established and managed a distinct community, and you insisted on spreading ONO trends and values to all members.
Community VP
You are the witness of ONO and the believer of ONOT.
You have witnessed the development of ONO in 2018 and also led more investors to correctly understand the value of ONOT's ecosystem investment.
Thanks to all ONOers who care about and support ONO in 2018!
Thank you for your effort and contribution to ONO.
In 2019, ONO expects to create great things with you.
ONO wishes all of you good health.
ONO wishes all of you a happy family.
2019, Create The world.
Nome Group
29th Jan 2019