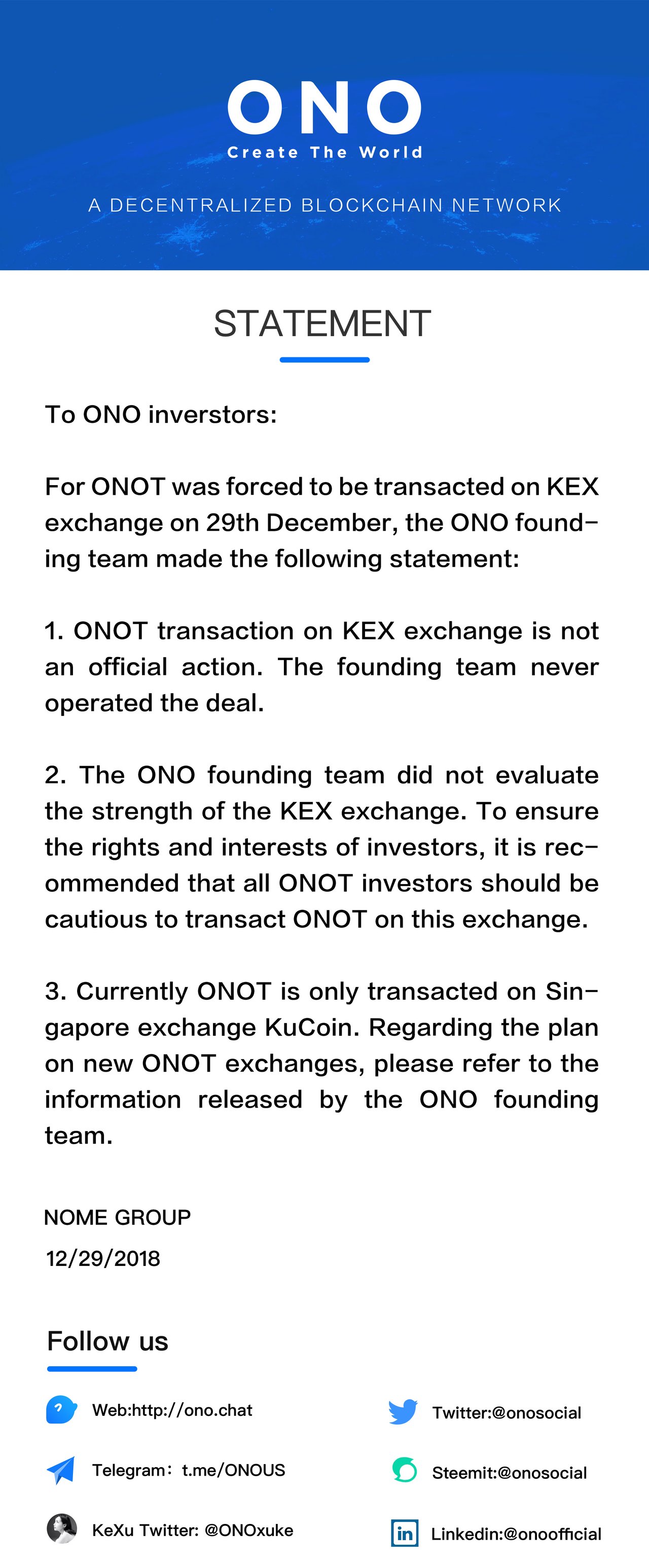 Statement
For ONOT was forced to be transacted on KEX exchange on 29th December, the ONO founding team made the following statement:
1.ONOT transaction on KEX exchange is not an official action. The founding team never operated the deal.
2.The ONO founding team did not evaluate the strength of the KEX exchange. To ensure the rights and interests of investors, it is recommended that all ONOT investors should be cautious to transact ONOT on this exchange.
3.Currently ONOT is only transacted on Singapore exchange KuCoin. Regarding the plan on new ONOT exchanges, please refer to the information released by the ONO founding team.