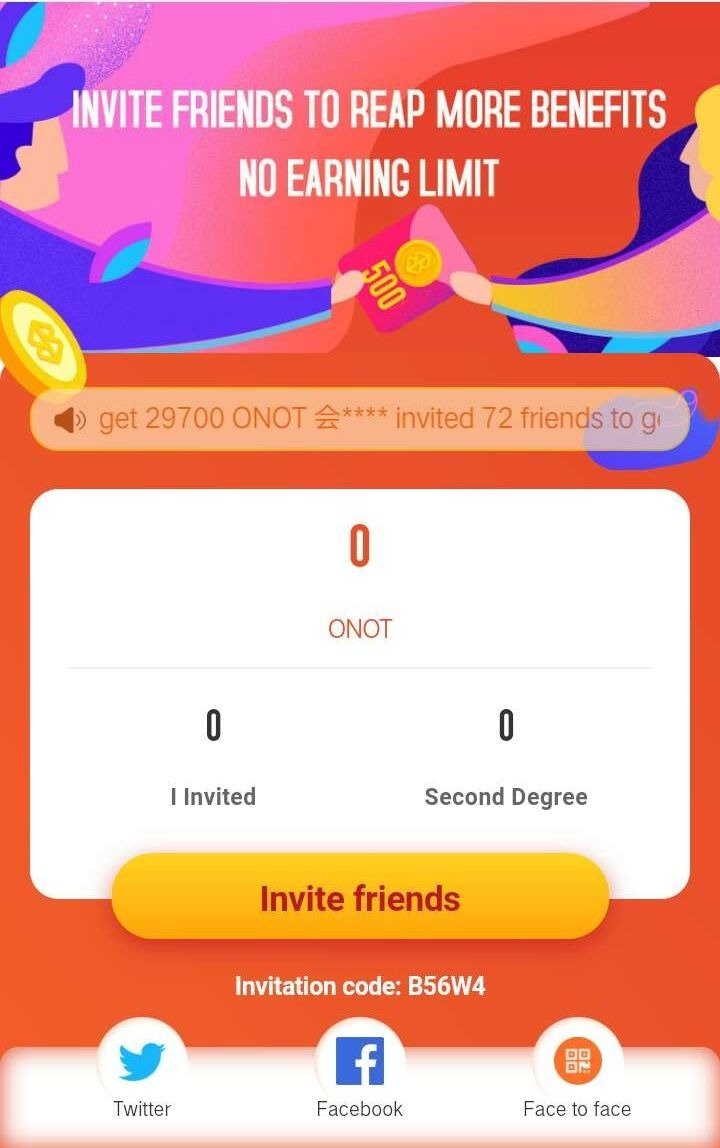 ONO social network M3 invitation system will be online, Get more ONOT
Recently, the ONO social network has completed product upgrades of mission system . Users would do daily task to release ONOT. In addition, during this product upgrade, ONO has fully optimized the invitation mechanism and reward program. The ONO social network will adopt the new M3 invitation system in near future which will help to increase invitation reward and traffic growth.
ONO social network was launched online on 15th April, 2018 and currently there are 4.1 million users registered. The launch of the M3 invitation model is also an important measure for breaking through ten millions of users.