Been awhile since I played OpenMic... I have a new original to share, "Who Am I". It seems that I've got a bit country.. Just gonna roll with it.
Hope everyone is doing well! Cheers...
Serious throwback image here, sharing secrets with Buddha. Back when I was young and didn't know nearly as much as I know now.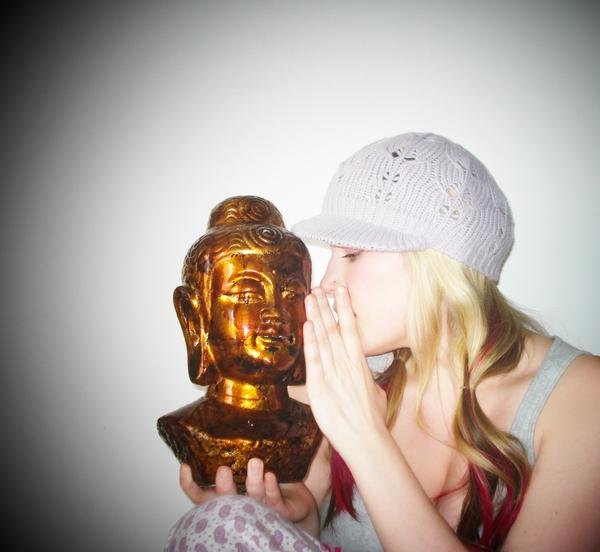 -Kate